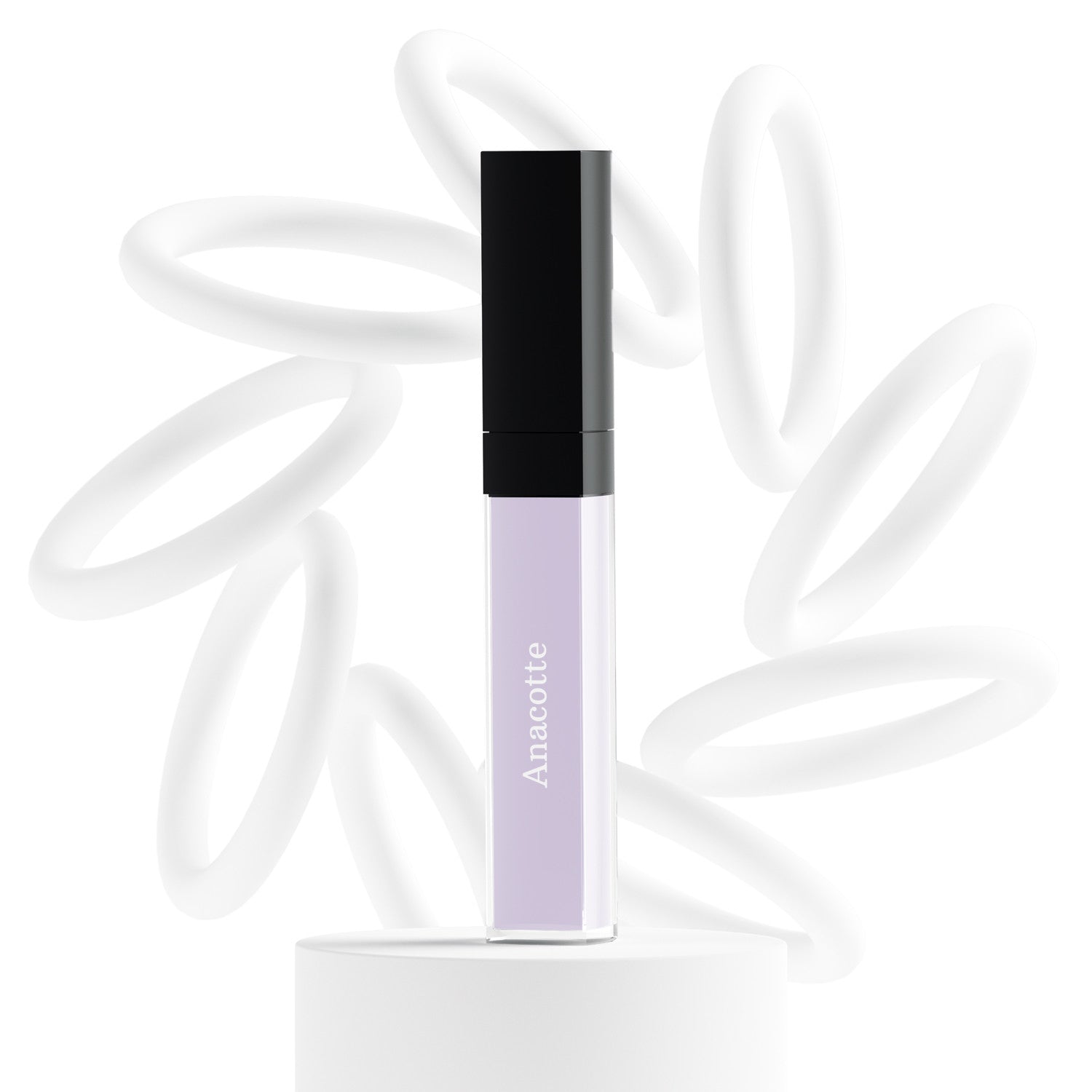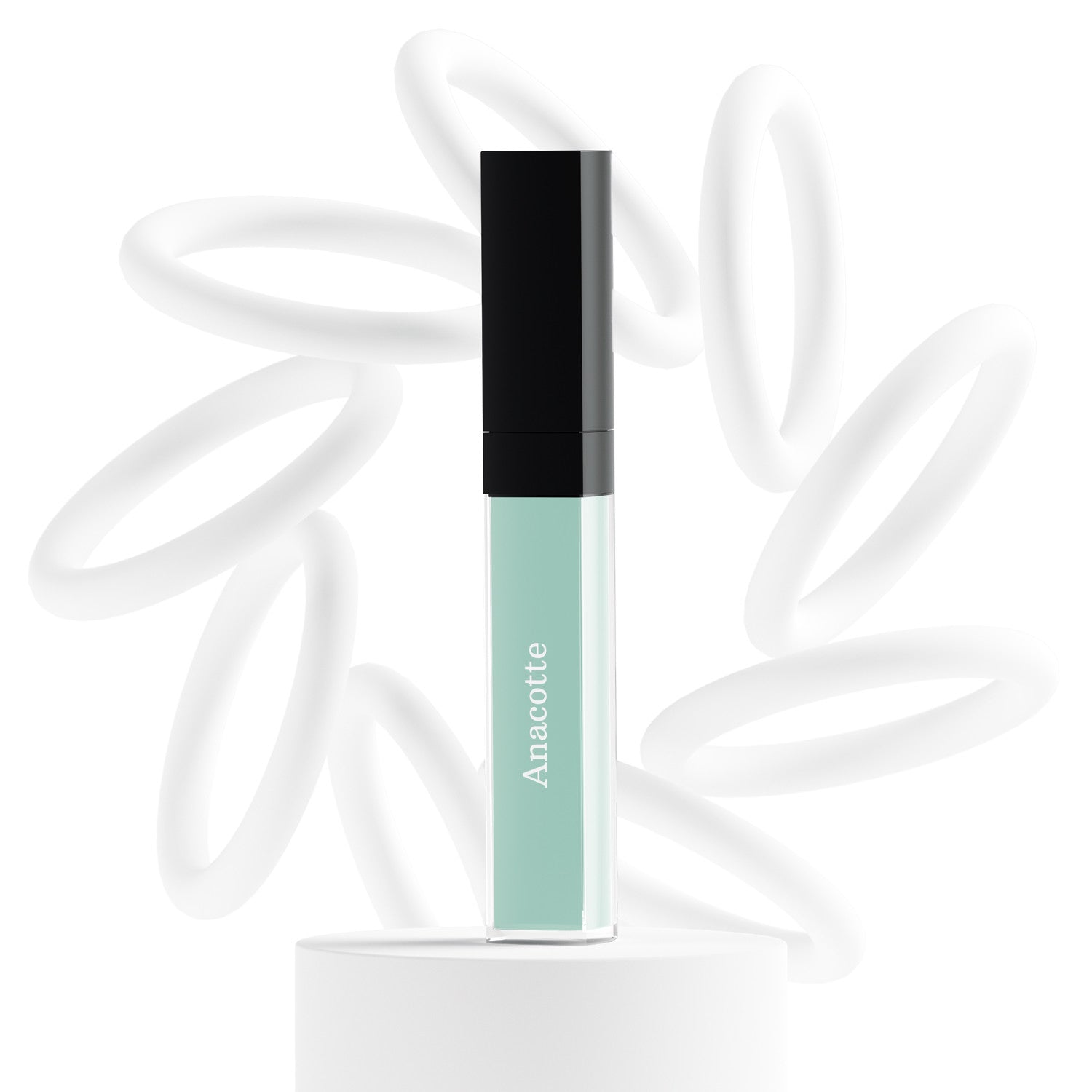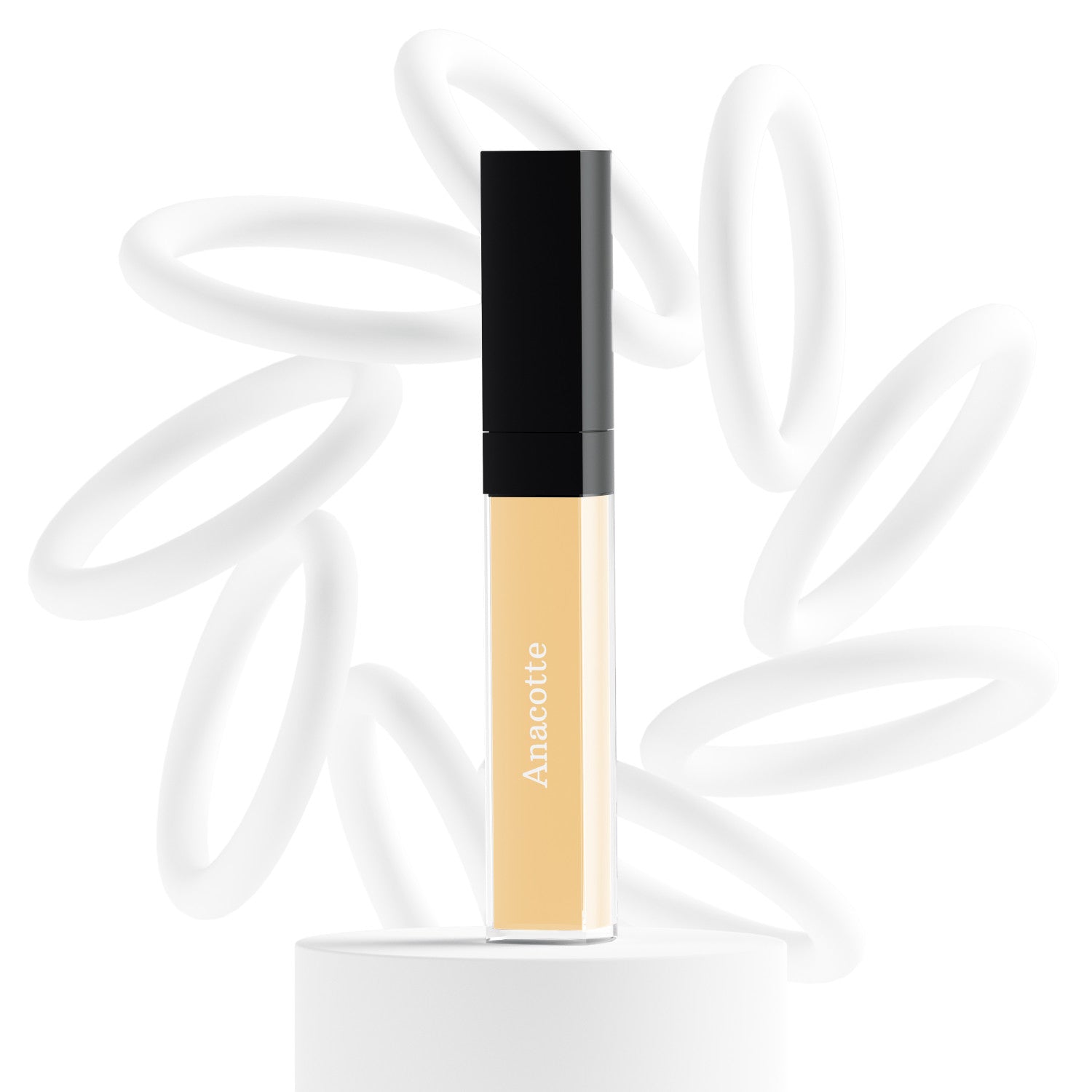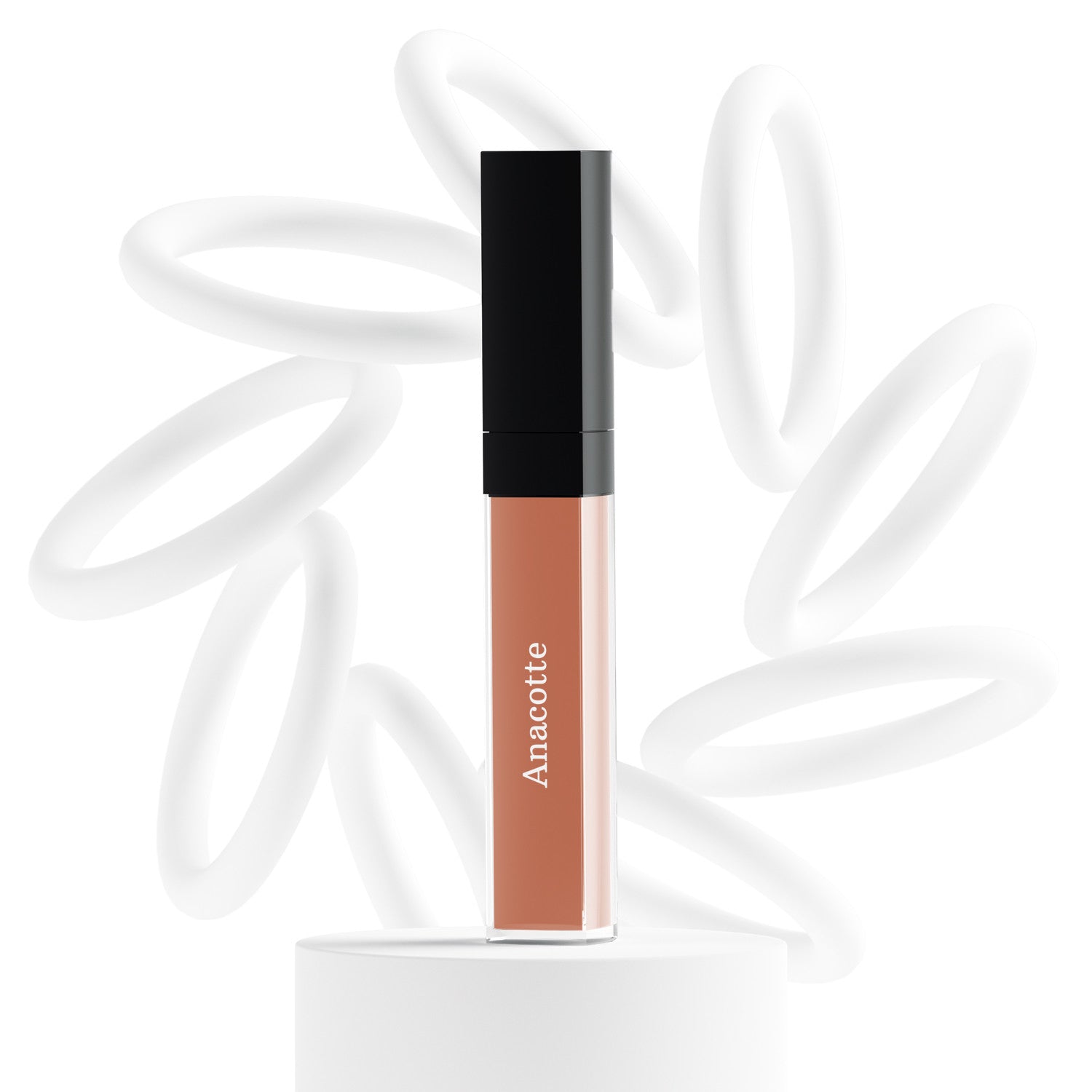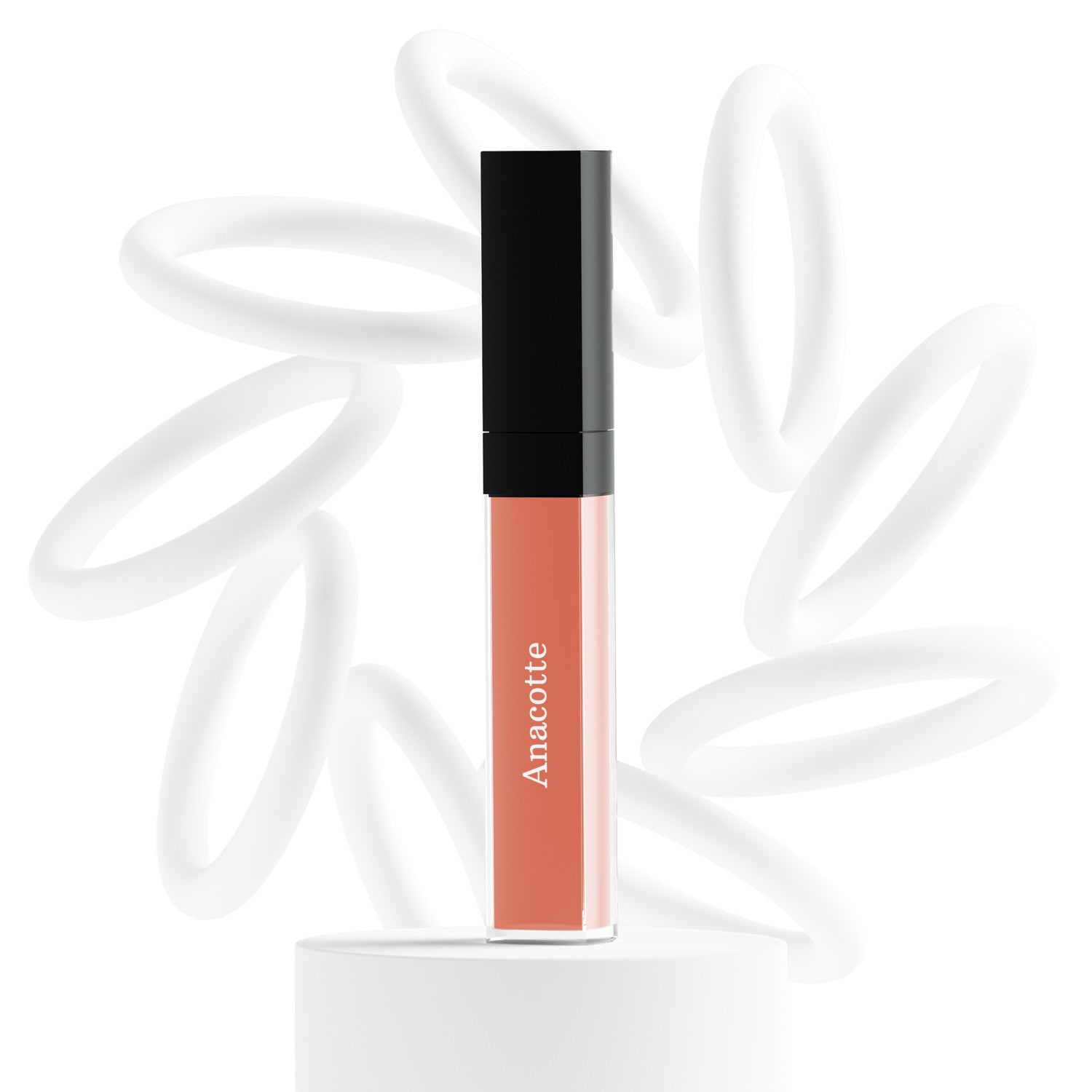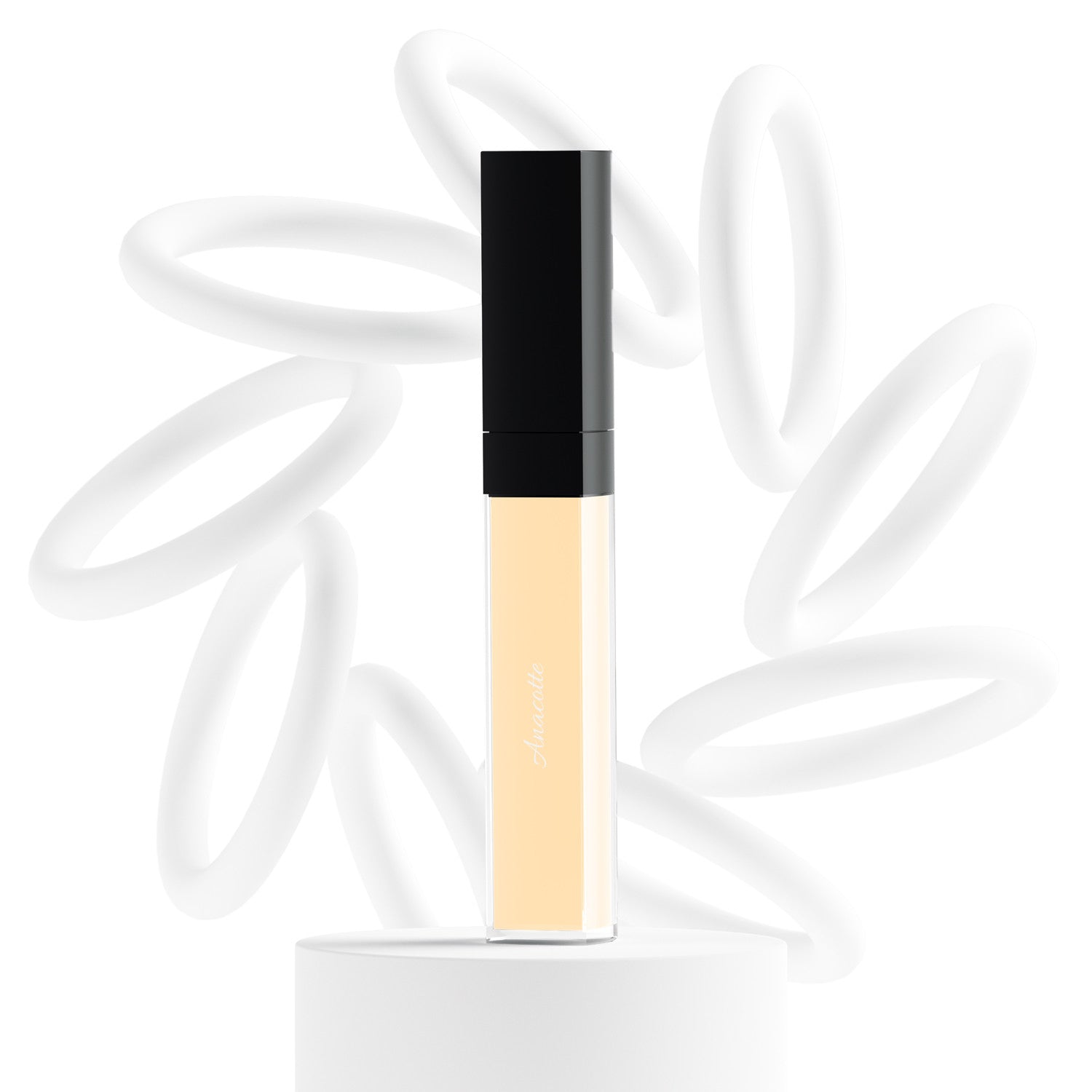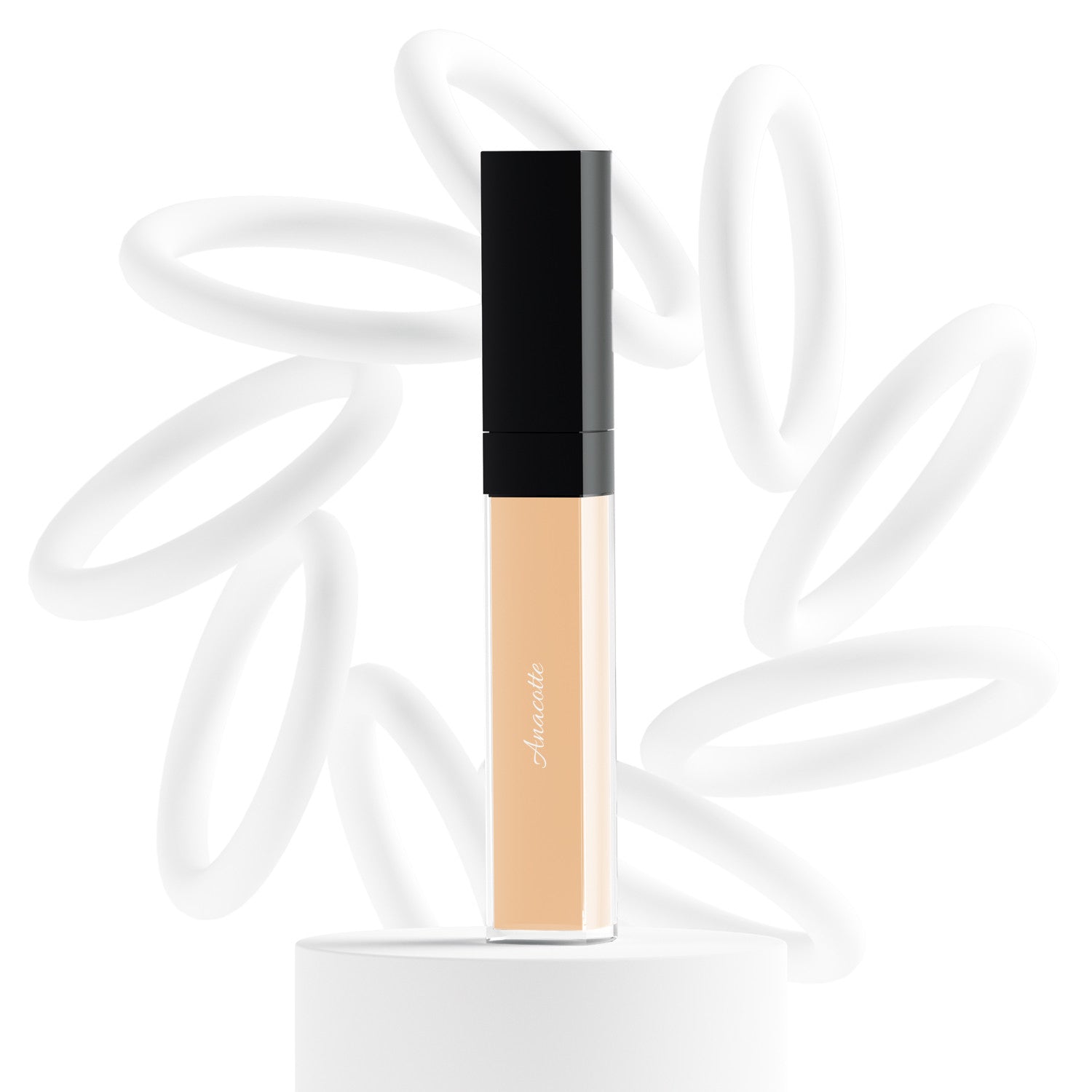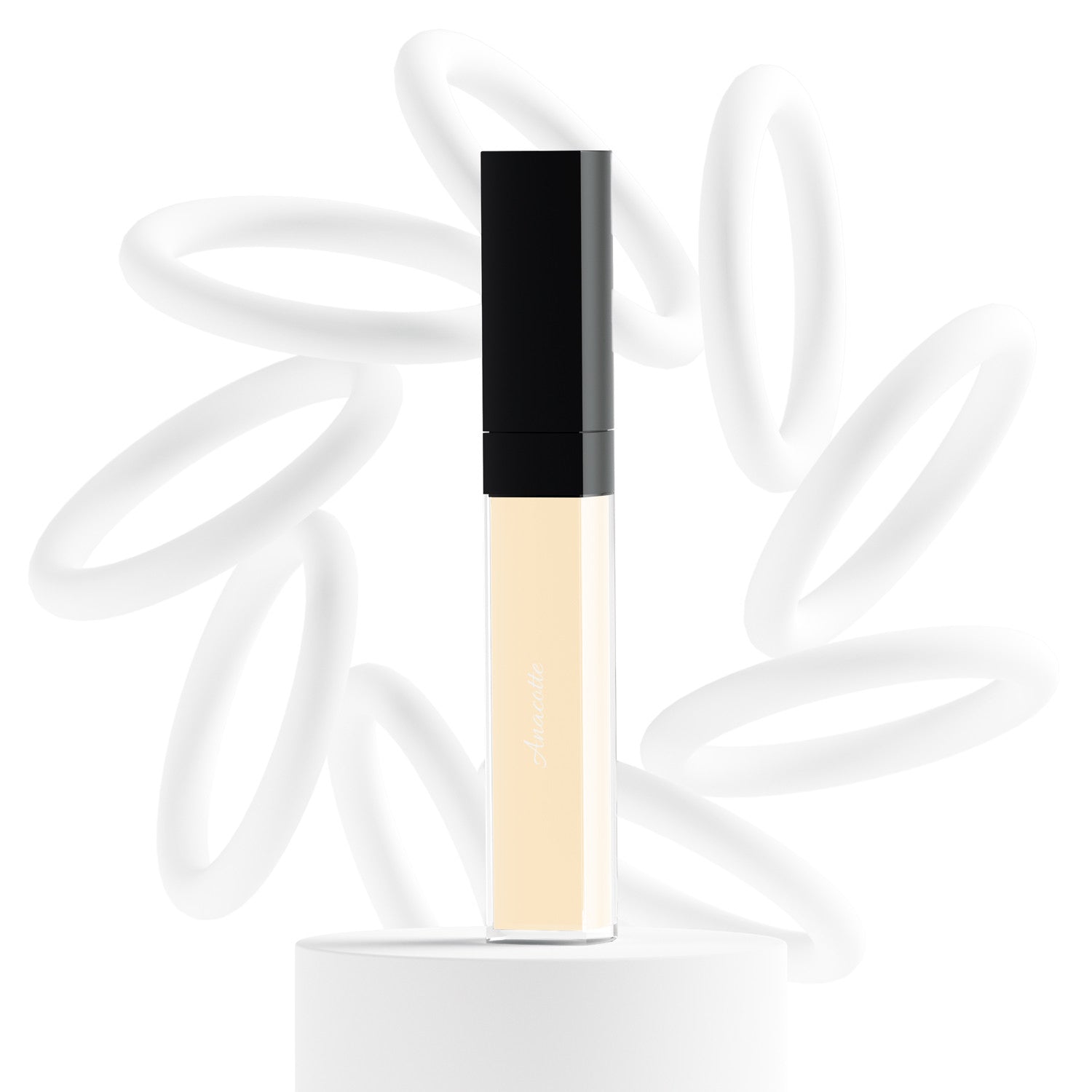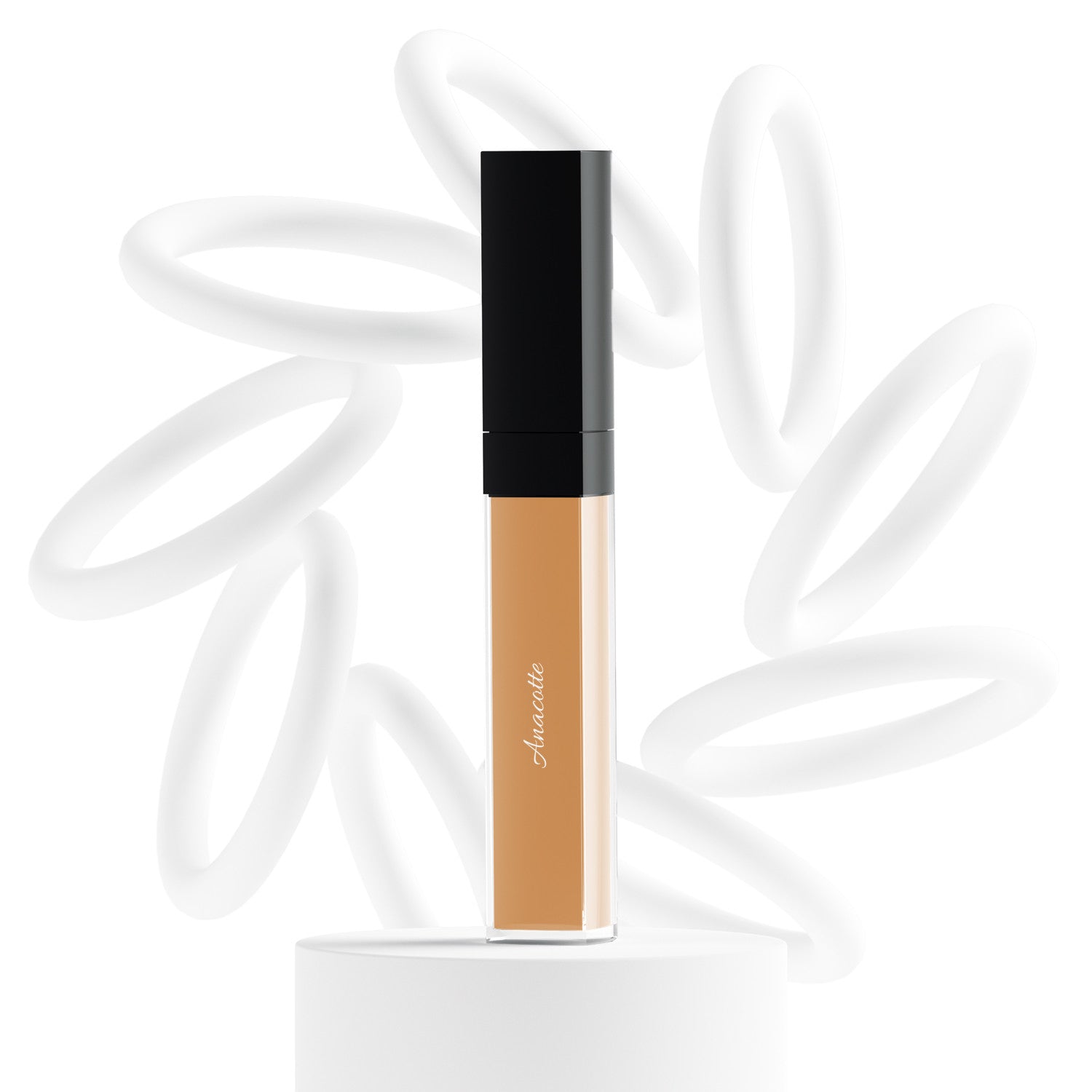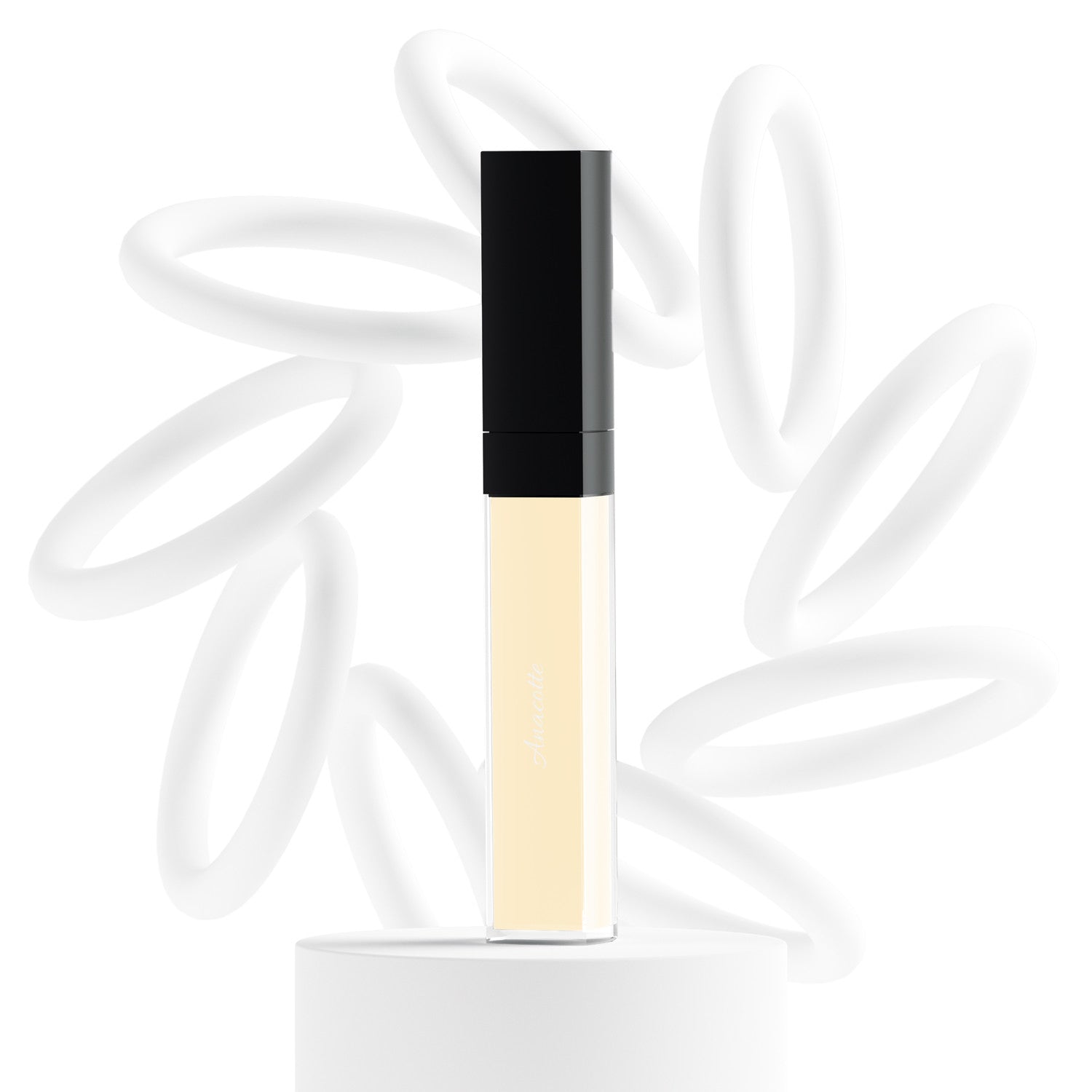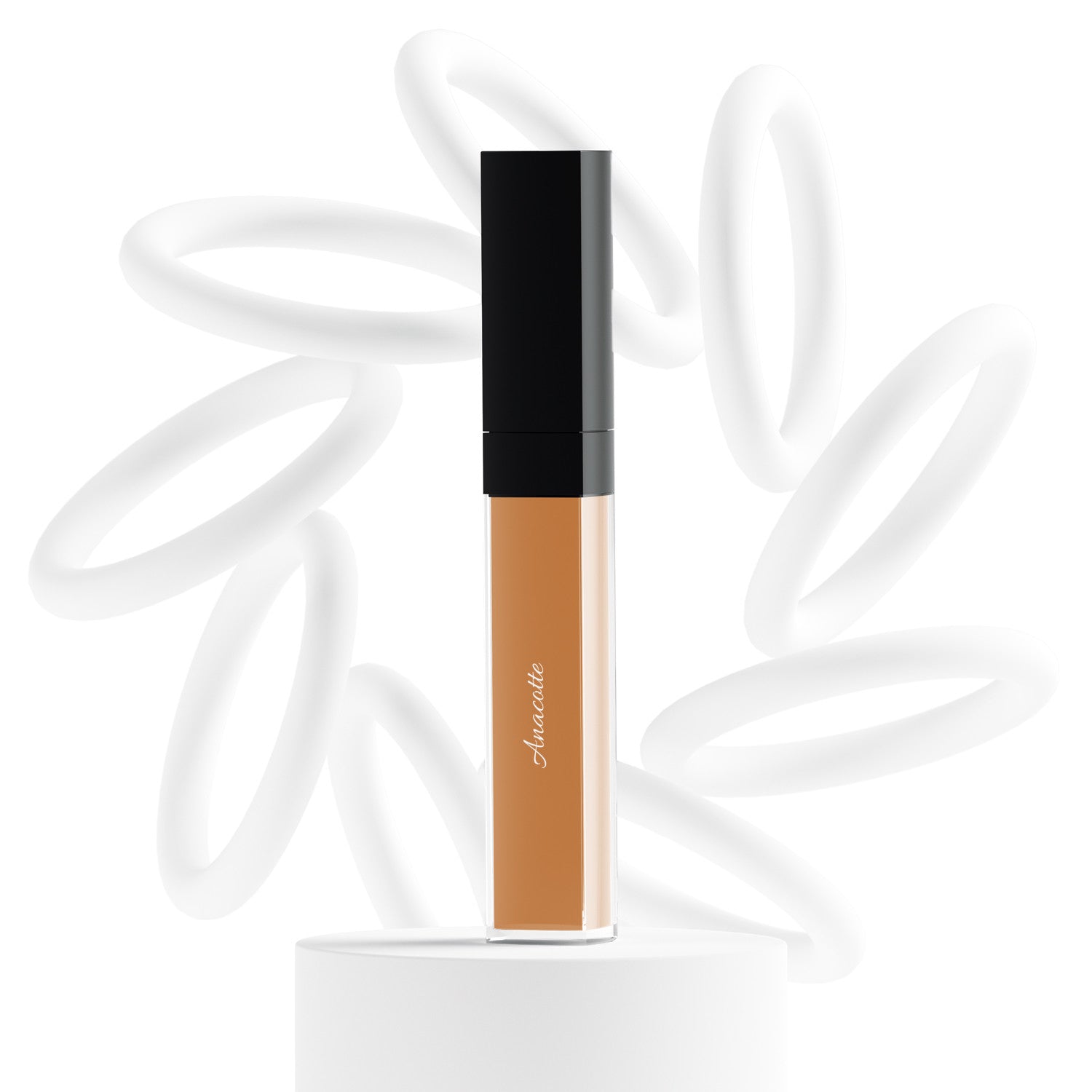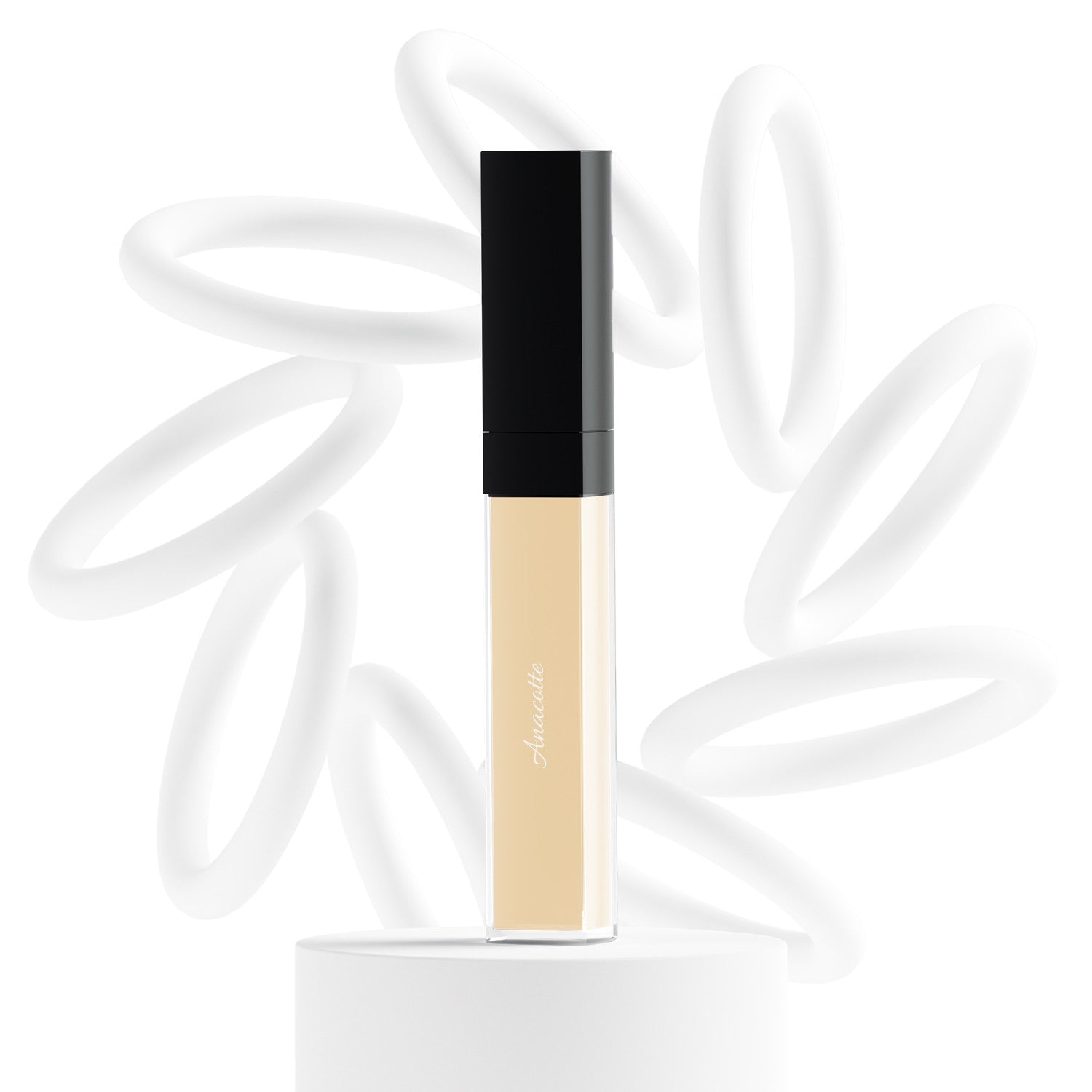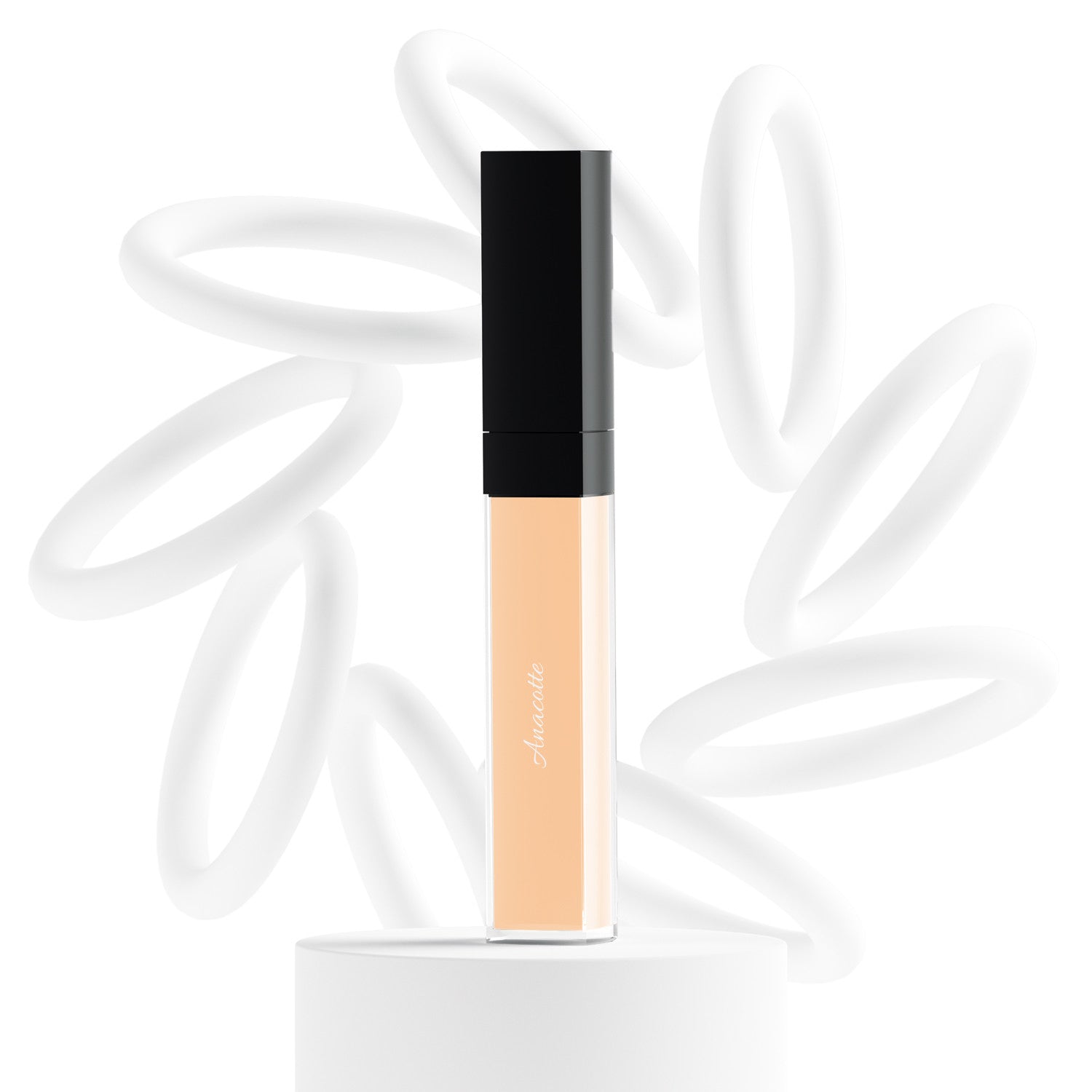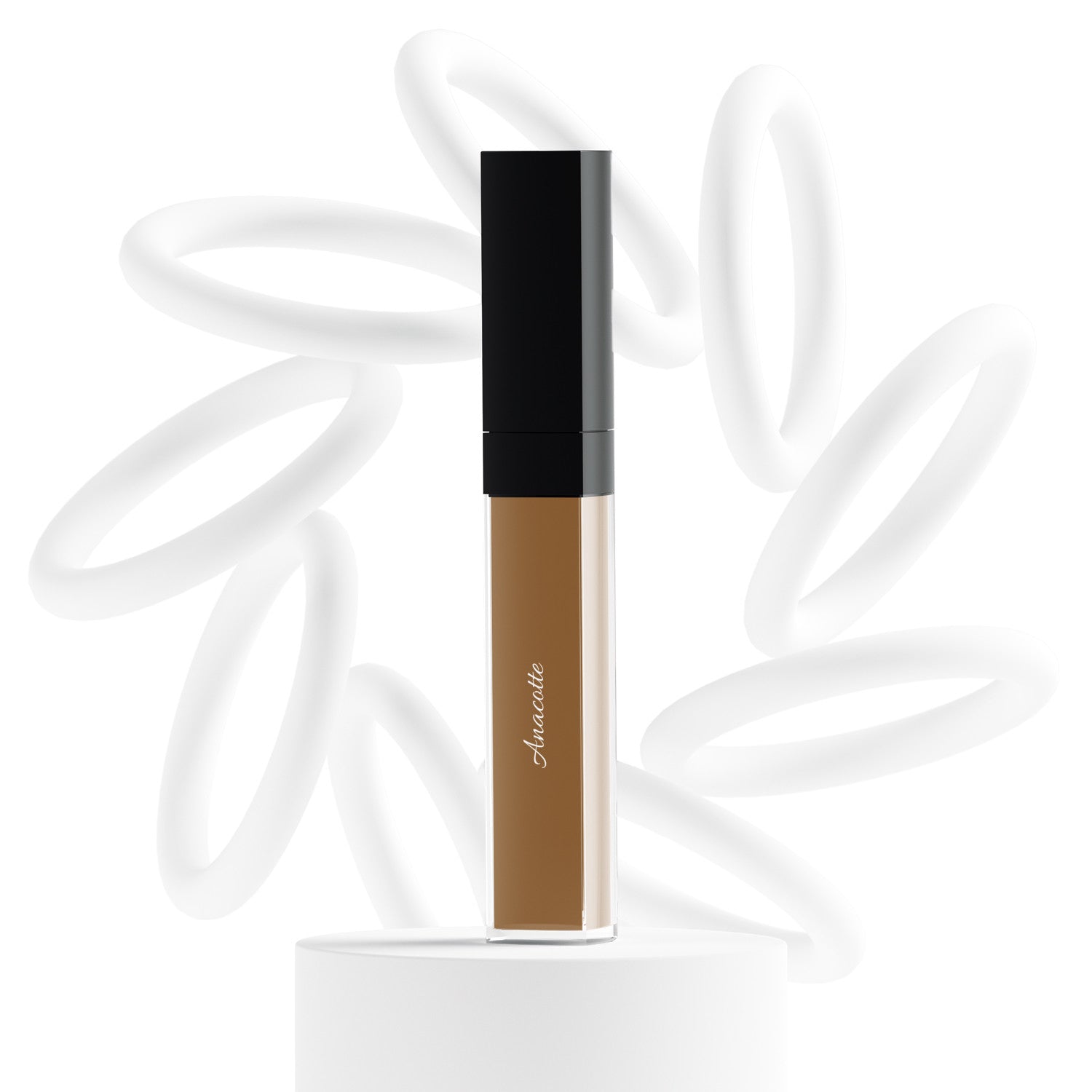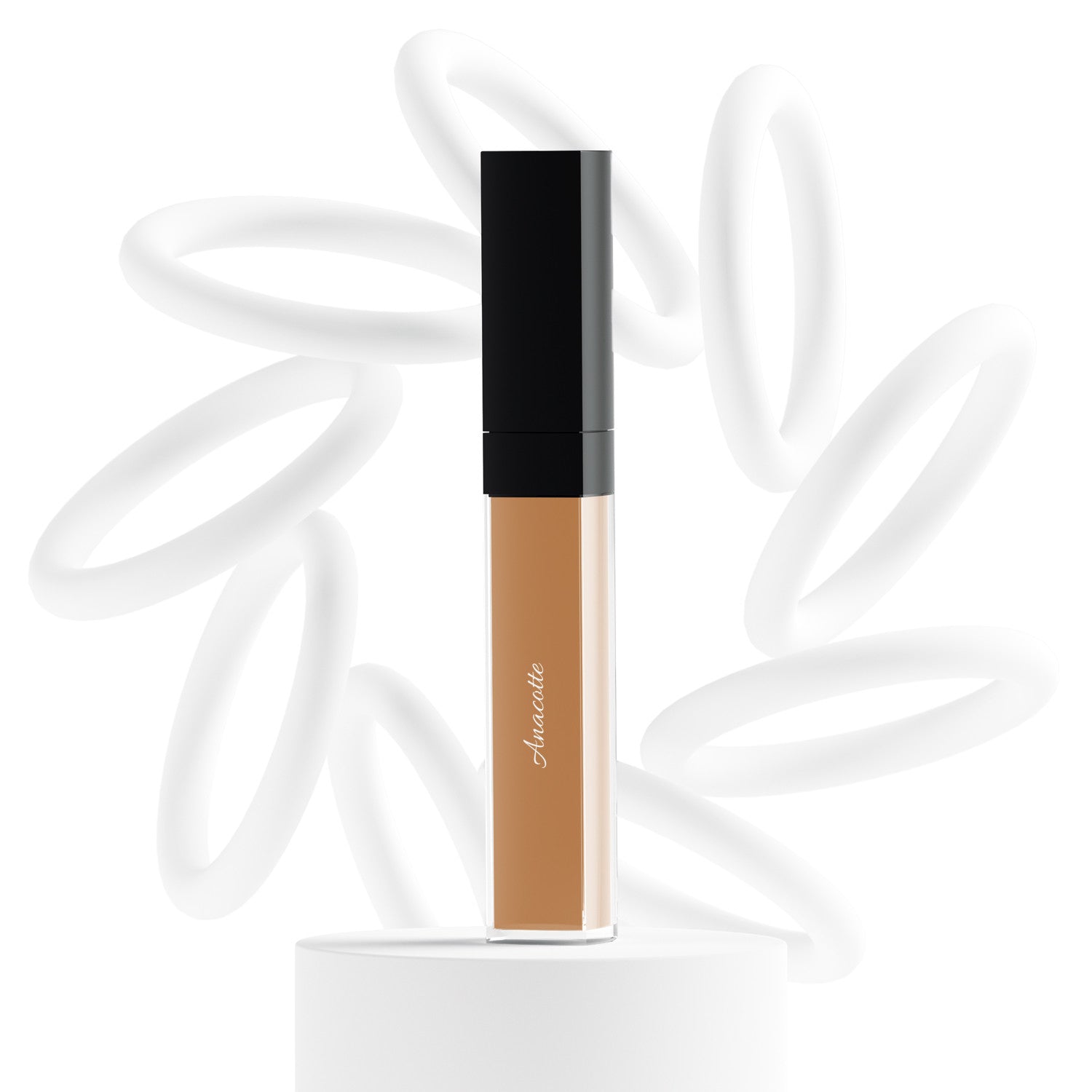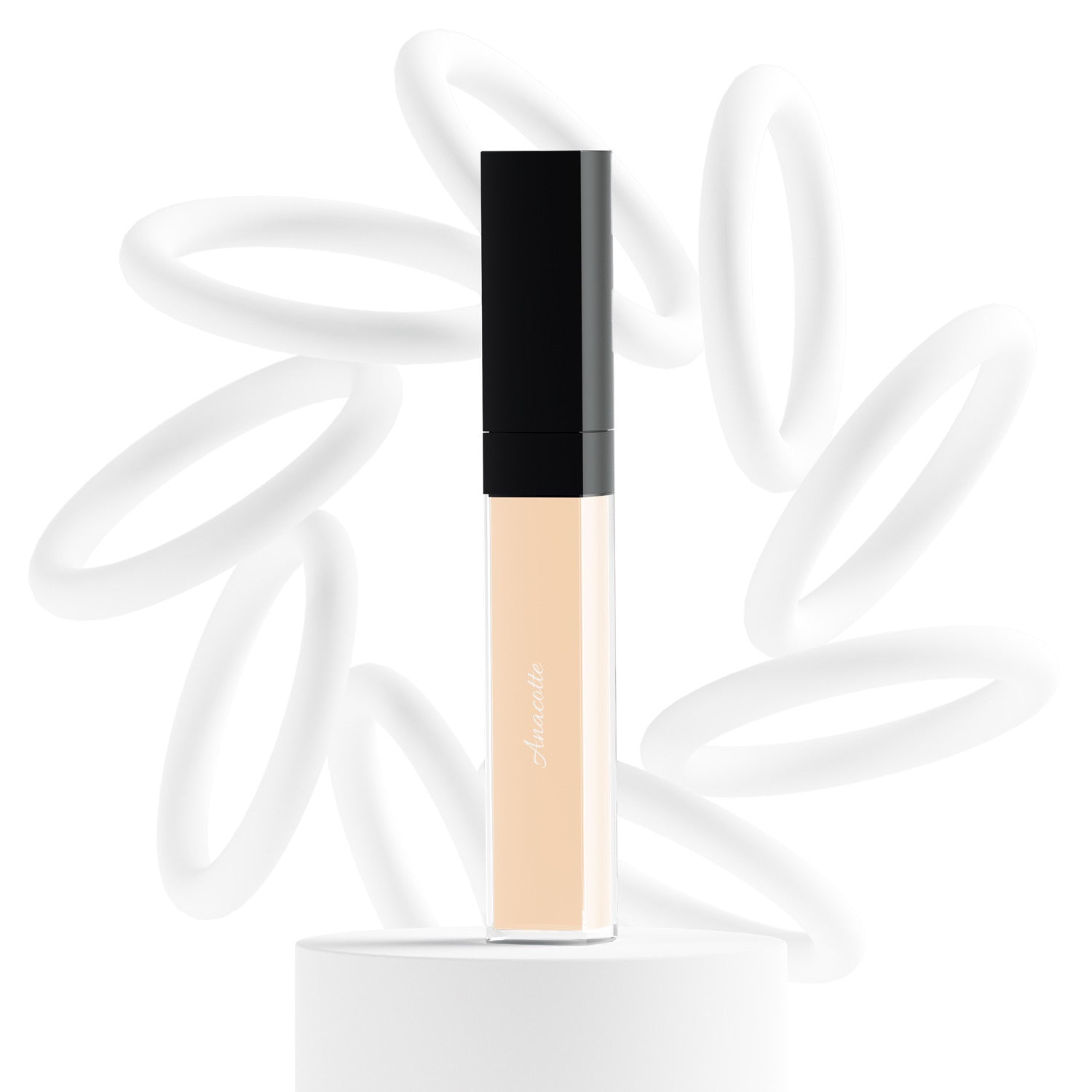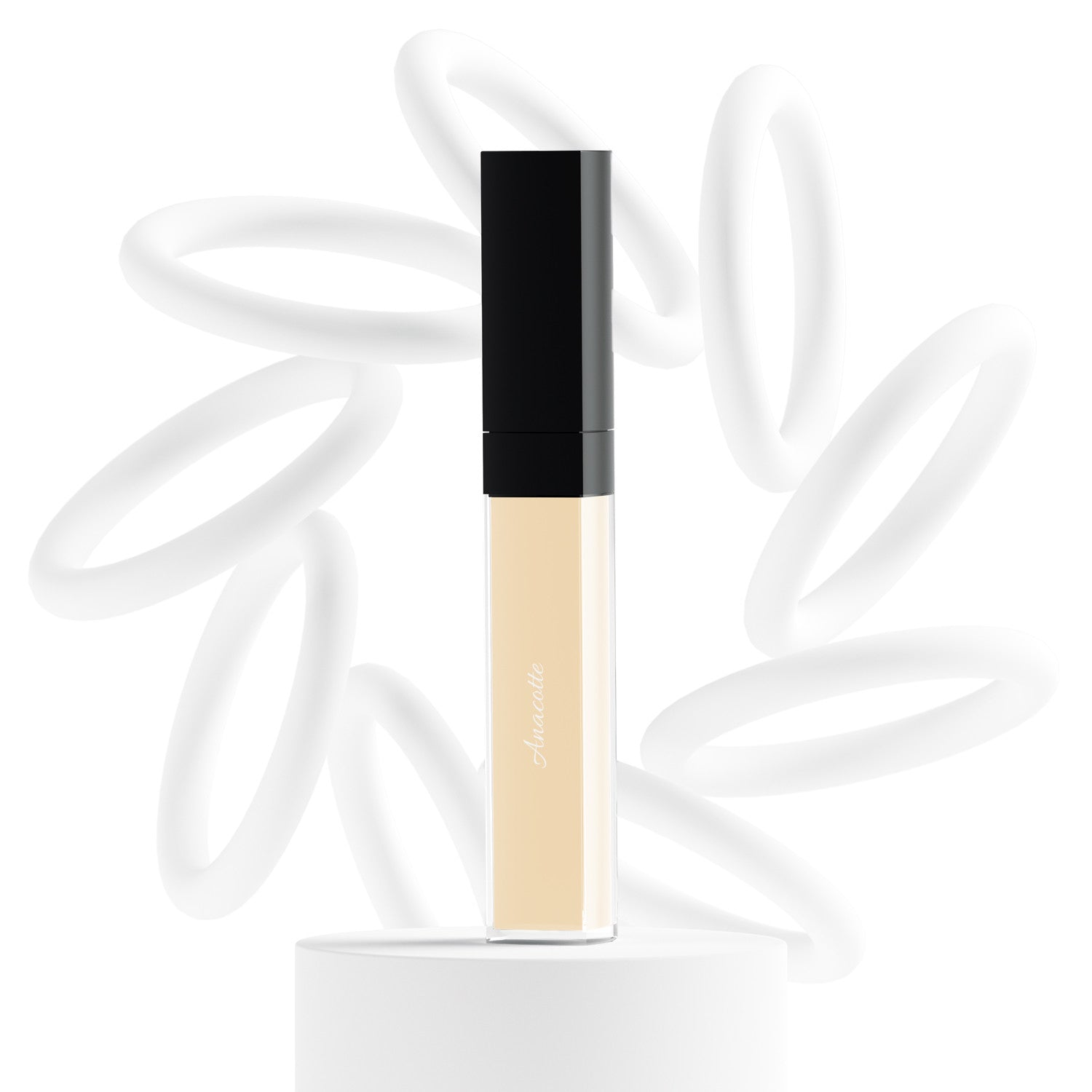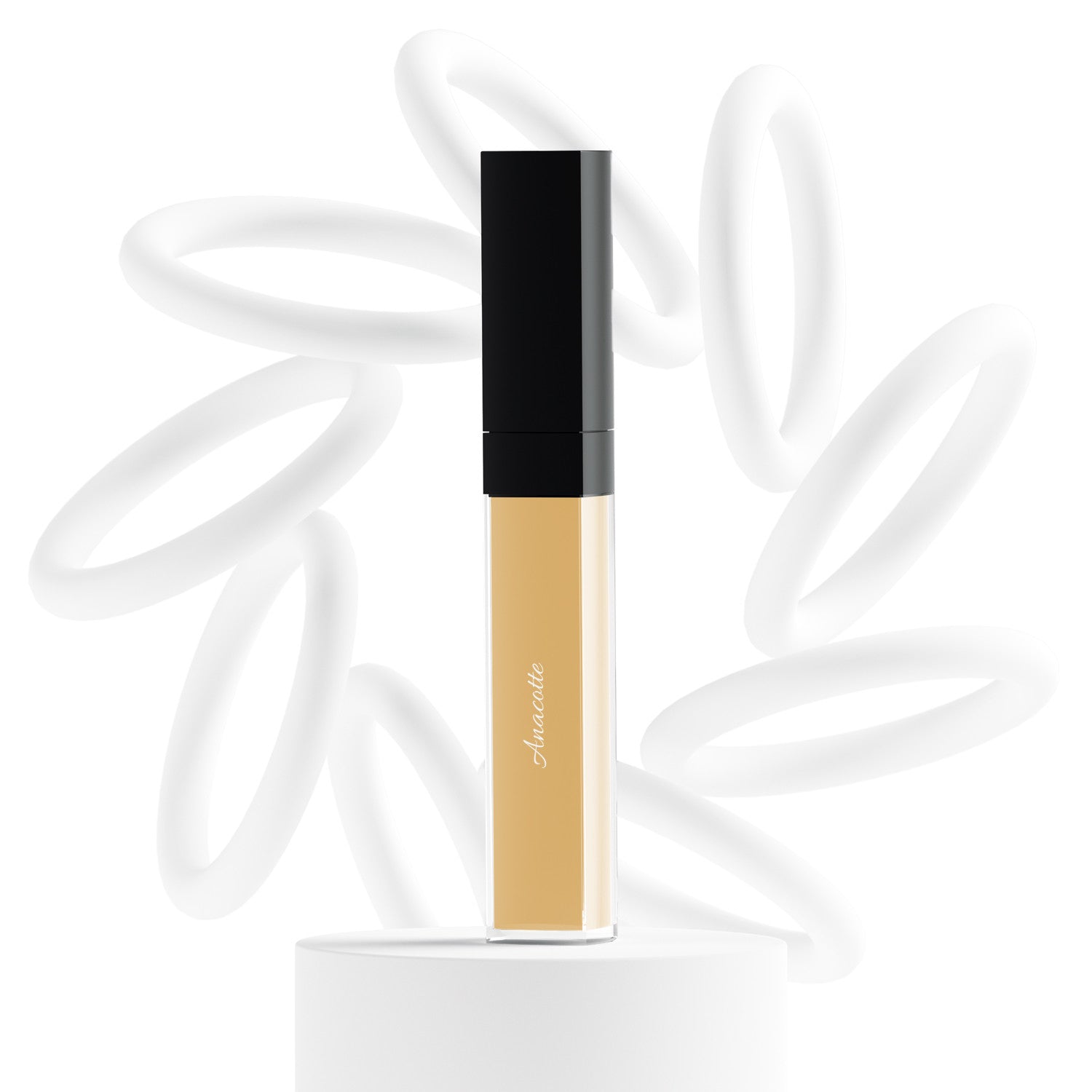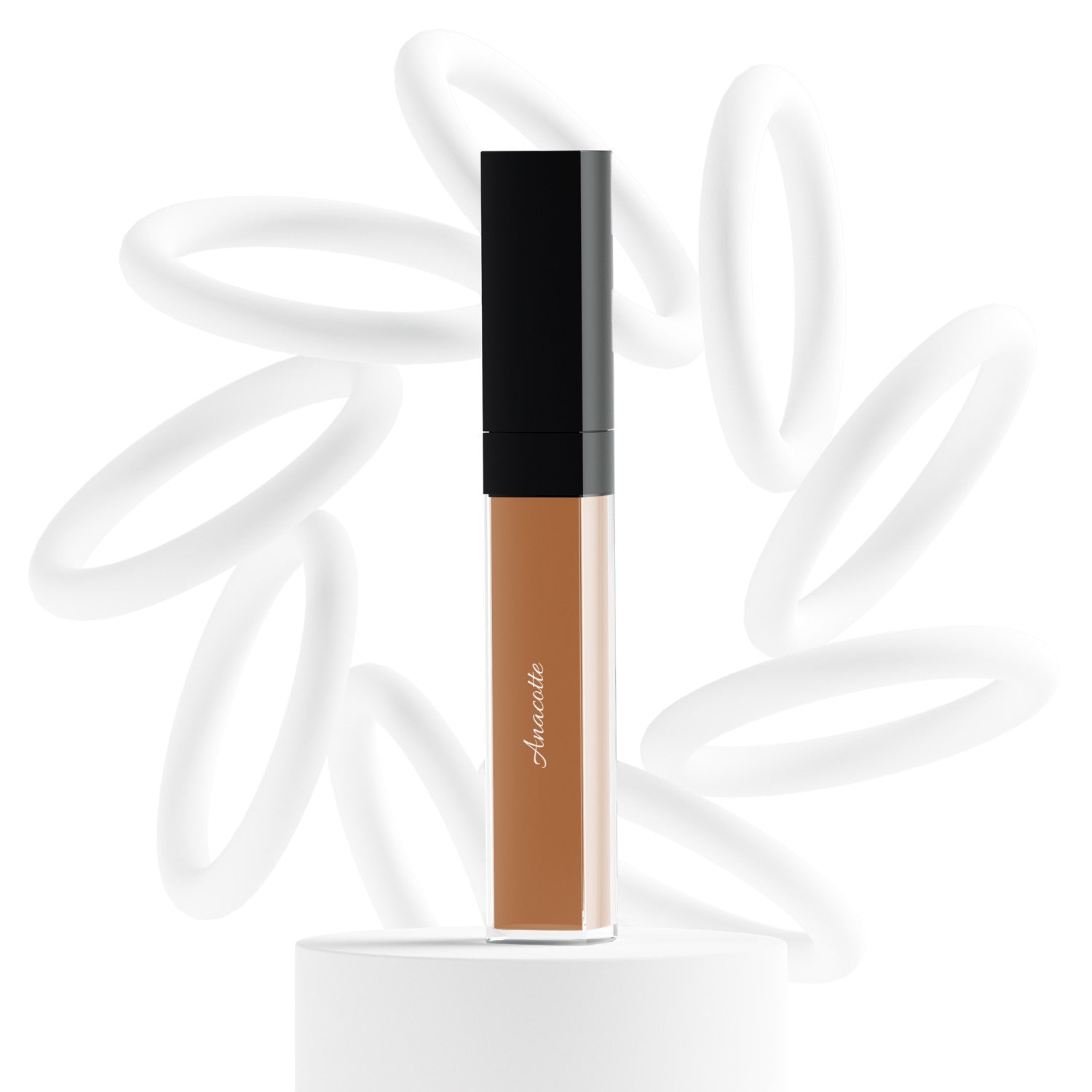 Anacotte's Cruelty-Free Vegan Concealers
Our revolutionary Multi-Functional Concealer - the ultimate secret weapon to effortlessly conceal and transform your complexion!

Wave goodbye to under-eye circles, complexion inconsistencies, and major imperfections such as scars, hyperpigmentation, burns, and even tattoos. Our expertly crafted, high-pigment formula offers seamless coverage with a luminous matte finish that enhances your natural beauty.

Experience the magic of our ultra-lightweight, oil-free formula that glides onto your skin, blending and building with ease for a flawless, even complexion. Say goodbye to fine lines, as our advanced formula melds onto your skin for an undetectable, no-makeup appearance. Suitable for all skin types, our paraben-free concealer has got you covered!

Infused with nourishing vitamins, powerful antioxidants, and soothing botanical extracts, our multi-functional concealer not only conceals but also nurtures your skin. The ultra-fine coated pigments deliver outstanding transparency, ensuring a natural-looking finish that stays put all day long. Enjoy broad-spectrum protection from the elements, safeguarding your skin's health and vitality.

Proudly made in Canada, our vegan and cruelty-free formulation reflects our commitment to ethical beauty and uncompromising quality. Elevate your makeup game with our Multi-Functional Concealer, the ultimate solution for a radiant, flawless complexion that lasts all day. Don't just conceal, reveal your true beauty with the confidence and grace that comes from knowing you're wearing a product that aligns with your values and enhances your natural radiance.

Whether you're seeking to minimize dark circles, camouflage imperfections, or simply achieve an even and radiant complexion, our Multi-Functional Concealer is your go-to beauty essential. Unlock the power of a truly versatile and transformative makeup staple that simplifies your routine while delivering professional-quality results.

Join the revolution and embrace the art of effortless beauty with our Multi-Functional Concealer. No matter the challenge, be it under-eye circles or unexpected blemishes, trust in the power of our innovative formula to make them vanish while nourishing and protecting your skin.

Don't wait – treat yourself to the ultimate complexion enhancer and experience the transformative power of our Multi-Functional Concealer today!

Highlights:

The formula is infused with vitamins, antioxidants, and botanical extracts.
Ultra-fine coated pigments with outstanding transparency.
Broad spectrum protection.
The product is made in Canada.
The formulation is vegan and cruelty-free.

Aqua, Cyclopentasiloxane, PEG/PPG-18/18 Dimethicone, Butylene Glycol, Phenyl Trimethicone, Glycerin, Silica, PEG-10 Dimethicone, Cetyl PEG/PPG-10/1 Dimethicone, Disteardimonium Hectorite, Sorbitan Sesquioleate, Caprylyl Glycol, Phenoxyethanol, Tribehenin, Hexylene Glycol, Triethoxycaprylylsilane, Sodium Chloride, Propylene Carbonate, Chamomilla Recutita (Matricaria) Flower Extract, Camellia Sinensis Extract, Potassium Sorbate, Tocopheryl Acetate, Sodium Hyaluronate, BHT. May Contain [+/-]: Titanium Dioxide (CI 77891), Iron Oxides (CI 77491, CI 77492, CI 77499)

Net weight of 0.28oz / 8g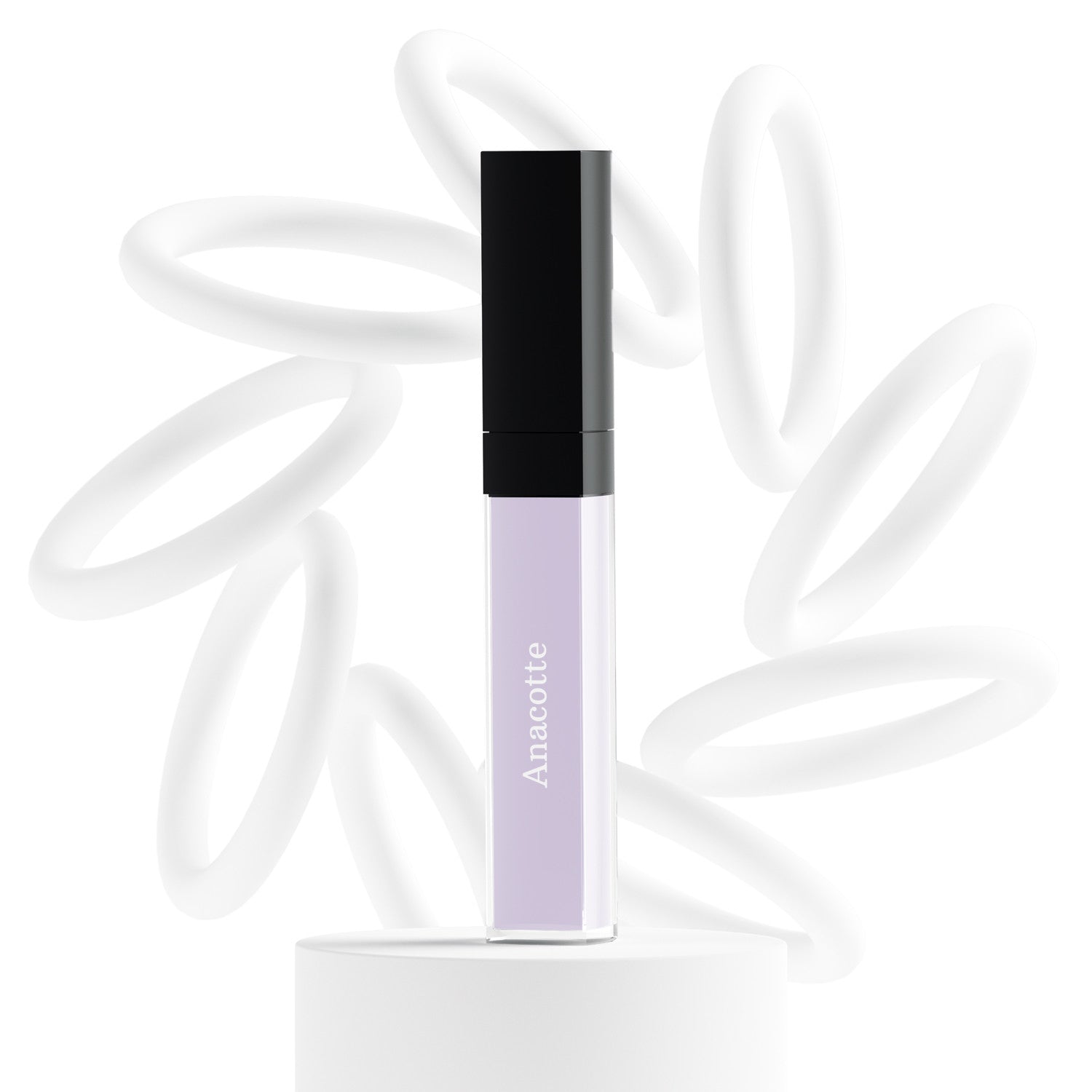 Our revolutionary Multi-Functional Concealer - the ultimate secret weapon to effortlessly conceal and transform your complexion!
Wave goodbye to under-eye circles, complexion inconsistencies, and major imperfections such as scars, hyperpigmentation, burns, and even tattoos. Our expertly crafted, high-pigment formula offers seamless coverage with a luminous matte finish that enhances your natural beauty.
Experience the magic of our ultra-lightweight, oil-free formula that glides onto your skin, blending and building with ease for a flawless, even complexion. Say goodbye to fine lines, as our advanced formula melds onto your skin for an undetectable, no-makeup appearance. Suitable for all skin types, our paraben-free concealer has got you covered!
Infused with nourishing vitamins, powerful antioxidants, and soothing botanical extracts, our multi-functional concealer not only conceals but also nurtures your skin. The ultra-fine coated pigments deliver outstanding transparency, ensuring a natural-looking finish that stays put all day long. Enjoy broad-spectrum protection from the elements, safeguarding your skin's health and vitality.
Proudly made in Canada, our vegan and cruelty-free formulation reflects our commitment to ethical beauty and uncompromising quality. Elevate your makeup game with our Multi-Functional Concealer, the ultimate solution for a radiant, flawless complexion that lasts all day. Don't just conceal, reveal your true beauty with the confidence and grace that comes from knowing you're wearing a product that aligns with your values and enhances your natural radiance.
Whether you're seeking to minimize dark circles, camouflage imperfections, or simply achieve an even and radiant complexion, our Multi-Functional Concealer is your go-to beauty essential. Unlock the power of a truly versatile and transformative makeup staple that simplifies your routine while delivering professional-quality results.
Join the revolution and embrace the art of effortless beauty with our Multi-Functional Concealer. No matter the challenge, be it under-eye circles or unexpected blemishes, trust in the power of our innovative formula to make them vanish while nourishing and protecting your skin.
Don't wait – treat yourself to the ultimate complexion enhancer and experience the transformative power of our Multi-Functional Concealer today!
Highlights:
The formula is infused with vitamins, antioxidants, and botanical extracts.
Ultra-fine coated pigments with outstanding transparency.
Broad spectrum protection.
The product is made in Canada.
The formulation is vegan and cruelty-free.
Aqua, Cyclopentasiloxane, PEG/PPG-18/18 Dimethicone, Butylene Glycol, Phenyl Trimethicone, Glycerin, Silica, PEG-10 Dimethicone, Cetyl PEG/PPG-10/1 Dimethicone, Disteardimonium Hectorite, Sorbitan Sesquioleate, Caprylyl Glycol, Phenoxyethanol, Tribehenin, Hexylene Glycol, Triethoxycaprylylsilane, Sodium Chloride, Propylene Carbonate, Chamomilla Recutita (Matricaria) Flower Extract, Camellia Sinensis Extract, Potassium Sorbate, Tocopheryl Acetate, Sodium Hyaluronate, BHT. May Contain [+/-]: Titanium Dioxide (CI 77891), Iron Oxides (CI 77491, CI 77492, CI 77499)
Net weight of 0.28oz / 8g
This product has no reviews yet.
This product has no reviews yet.