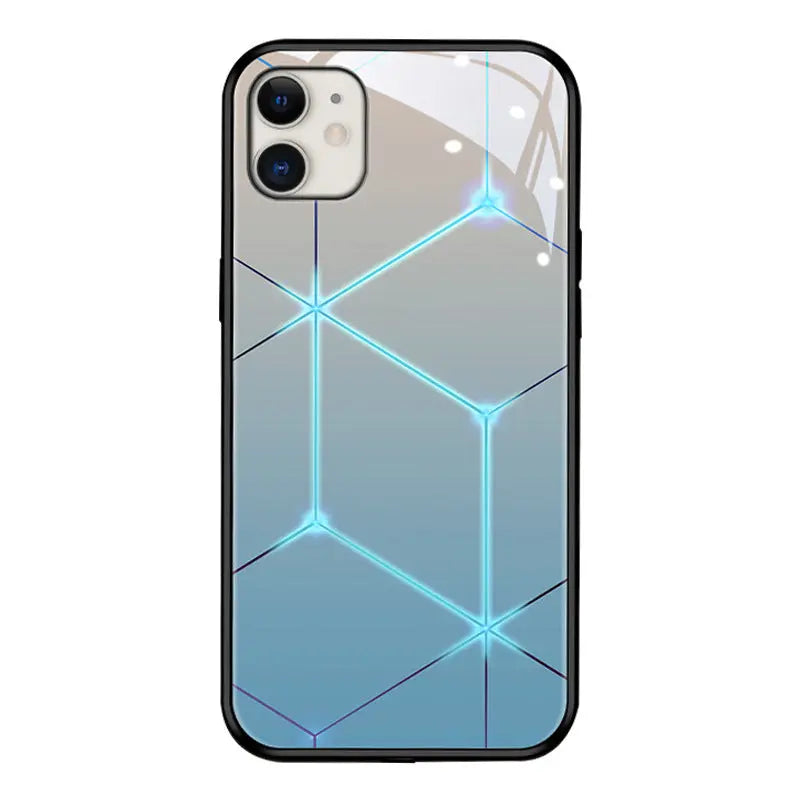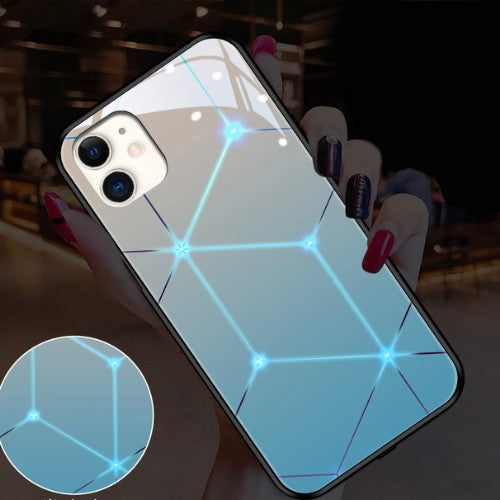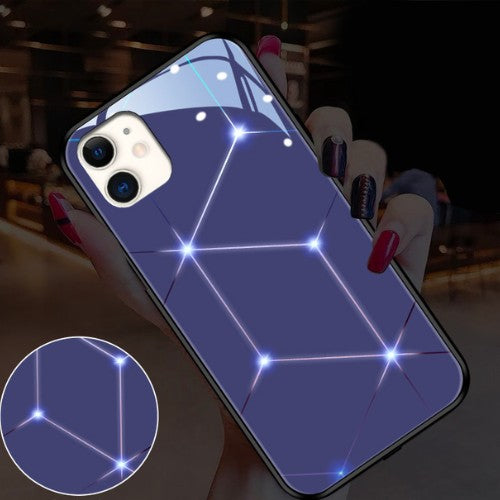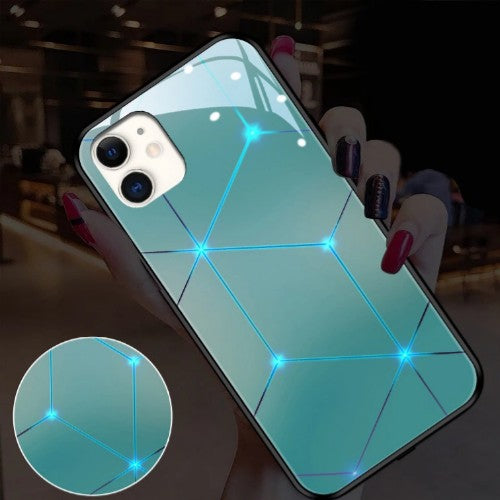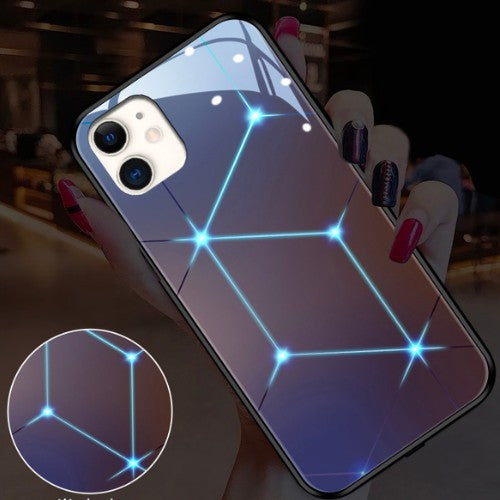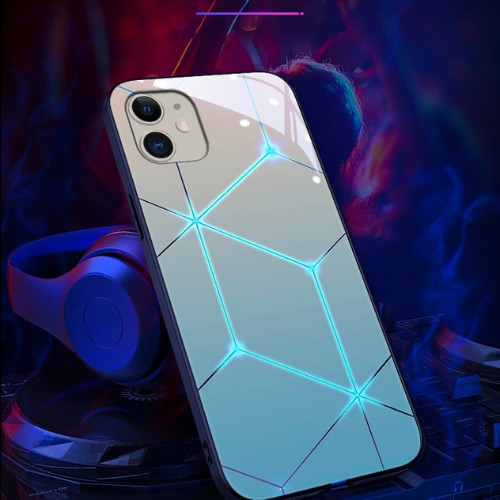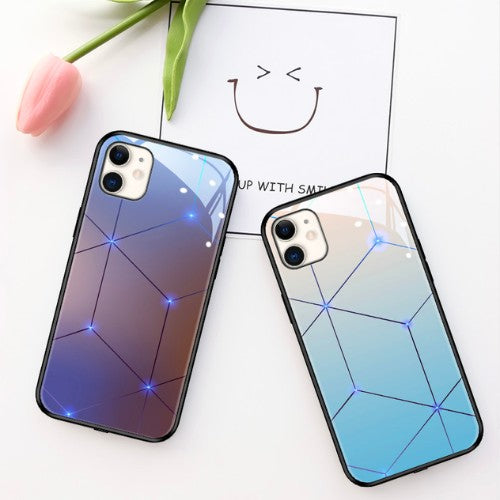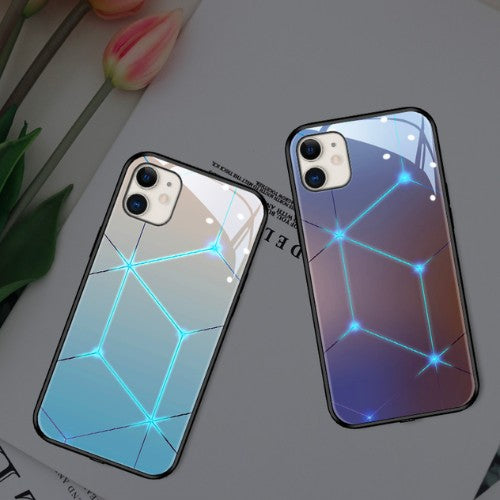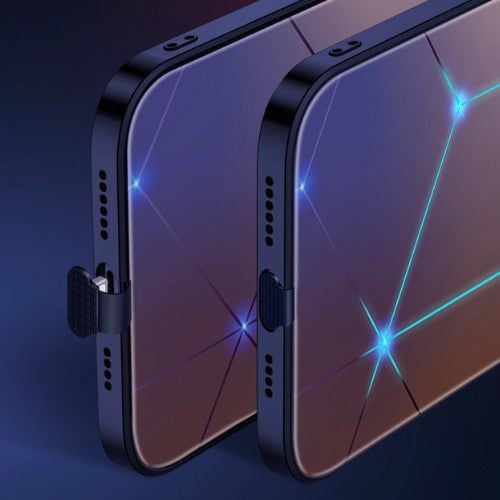 Temepoint Silicone Luminous Glass iPhone Case
Temepoint is a series of phone cases released by Anacotte with optimized design, structure, and material that adds more value to the case itself.

Our newly designed tempered glass hybrid case for iPhone features a business design with a glossy look. Made with a flexible TPU bumper that wraps securely around your device's side, and a tough back cover made of prime tempered glass. Its shiny look and slim fitted shape deliver long-lasting durability and protection in a modernized style.

The phone case will glow in the dark after it absorbs sunlight or the radiated light, that's a very cool phone case. The best gift for friends or family. Covered with tempered glass using the world's top printing technology. Make the iPhone case pattern brighter, and more vivid. Let your iPhone get high-level protection.  

Safe Design, The high-quality TPU and silicone with tempered glass back, Very thin design, excellent feel. Protect your iPhone from dust, dirt, and scratches. Precise hole positions allow you to smoothly press various phone buttons, this case also supports wireless charging. Hard tempered glass back sheet has excellent characteristics such as abrasion resistance, scratch resistance, and impact resistance. 

Features:

Made of high-quality Tempered Glass material.

Perfectly to the phone's shape to highlight its beauty.

Shock absorbable and anti-bump, Shockproof protection.

Prevents and shields your mobile from scratches & damages.

Intelligent design offers complete access to all of the controls.

Specifications:

Type:

iPhone Case

Design: 

Luminous

Style: 

Aurora LED Flash style

Material: 

Tempered Glass + Soft Edge Back Cover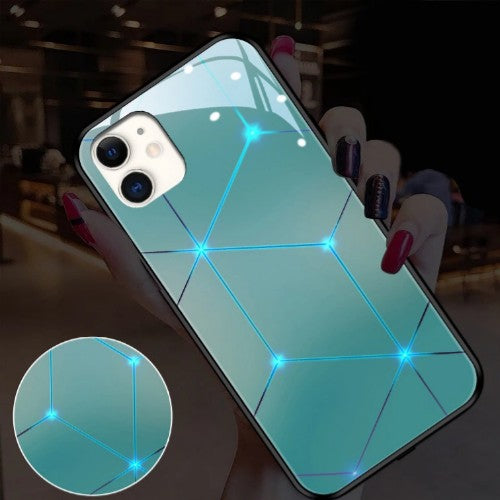 Temepoint is a series of phone cases released by Anacotte with optimized design, structure, and material that adds more value to the case itself.
Our newly designed tempered glass hybrid case for iPhone features a business design with a glossy look. Made with a flexible TPU bumper that wraps securely around your device's side, and a tough back cover made of prime tempered glass. Its shiny look and slim fitted shape deliver long-lasting durability and protection in a modernized style.
The phone case will glow in the dark after it absorbs sunlight or the radiated light, that's a very cool phone case. The best gift for friends or family. Covered with tempered glass using the world's top printing technology. Make the iPhone case pattern brighter, and more vivid. Let your iPhone get high-level protection.  
Safe Design, The high-quality TPU and silicone with tempered glass back, Very thin design, excellent feel. Protect your iPhone from dust, dirt, and scratches. Precise hole positions allow you to smoothly press various phone buttons, this case also supports wireless charging. Hard tempered glass back sheet has excellent characteristics such as abrasion resistance, scratch resistance, and impact resistance. 
Features:
Made of high-quality Tempered Glass material.

Perfectly to the phone's shape to highlight its beauty.

Shock absorbable and anti-bump, Shockproof protection.

Prevents and shields your mobile from scratches & damages.

Intelligent design offers complete access to all of the controls.
Specifications:
Type:

iPhone Case

Design: 

Luminous

Style: 

Aurora LED Flash style

Material: 

Tempered Glass + Soft Edge Back Cover
This product has no reviews yet.
This product has no reviews yet.