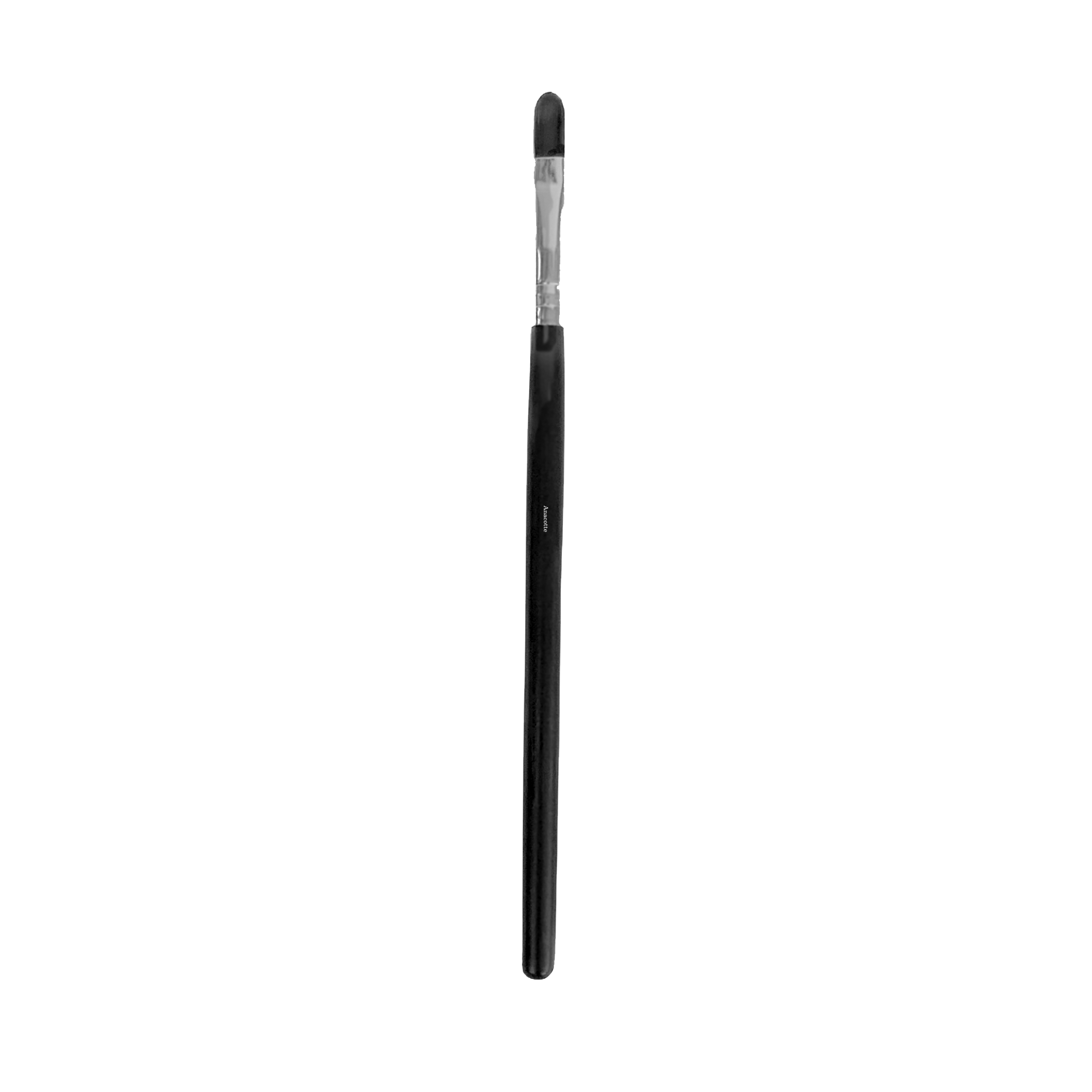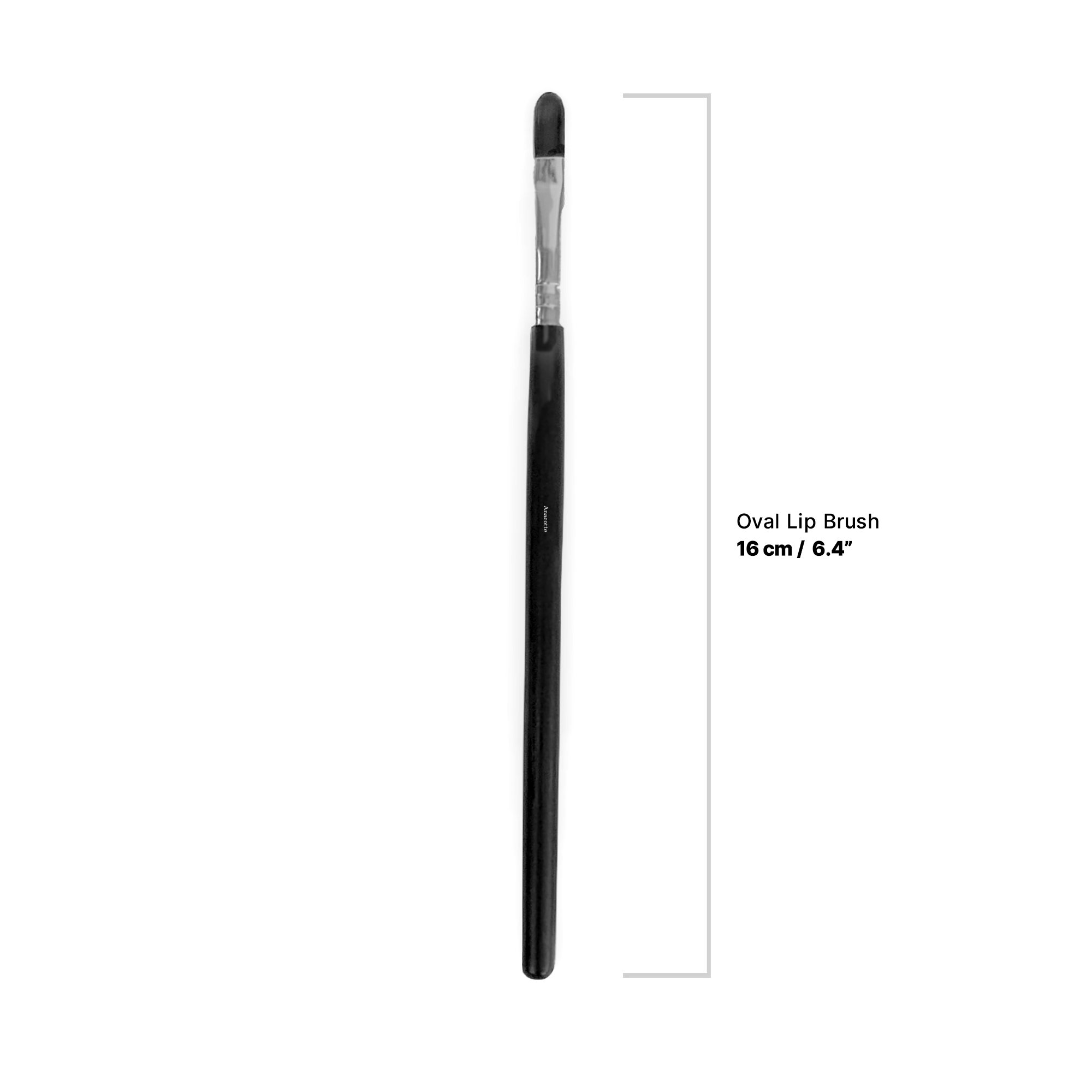 Anacotte Lip Brush - Achieve Flawless Lips
To optimize the controlled application of lipstick, the oval brush is an excellent tool to have in your makeup kit. Its unique design features small, flat, and firm fibers that allow for precision application. The brush's tapered tip is particularly useful for reaching the corners of the mouth and creating a defined cupid's bow.

Unlike traditional lipstick application methods, using an oval brush ensures an even and consistent application of color. Its compact size also allows for easy portability, making it a must-have for on-the-go touch-ups. Additionally, the brush's sturdy construction ensures that it will last through multiple uses.

This oval brush is an essential tool for any makeup enthusiast who wants to achieve a flawless lipstick look. Its precise application capabilities and compact design make it a versatile addition to any makeup kit. So, whether you're a seasoned pro or a beginner, the oval brush is an excellent investment for achieving picture-perfect lips every time.

Highlight:

Features a blend of synthetic fibres.
Ethically manfuactured, eco-friendly branding process.
A blend of 100% synthetic fibres for superior performance and longevity.


Net weight of 25g(0.88 oz)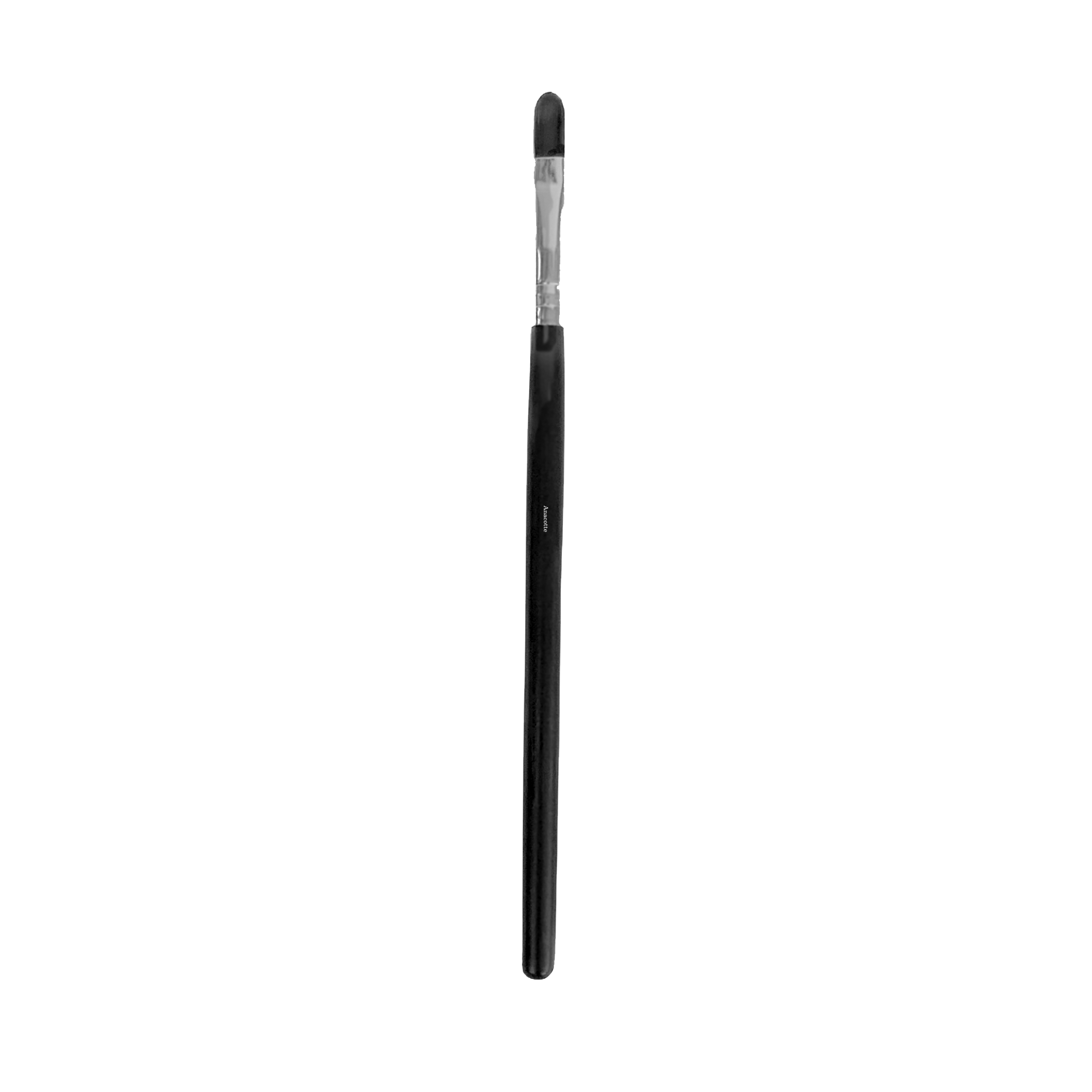 To optimize the controlled application of lipstick, the oval brush is an excellent tool to have in your makeup kit. Its unique design features small, flat, and firm fibers that allow for precision application. The brush's tapered tip is particularly useful for reaching the corners of the mouth and creating a defined cupid's bow.
Unlike traditional lipstick application methods, using an oval brush ensures an even and consistent application of color. Its compact size also allows for easy portability, making it a must-have for on-the-go touch-ups. Additionally, the brush's sturdy construction ensures that it will last through multiple uses.
This oval brush is an essential tool for any makeup enthusiast who wants to achieve a flawless lipstick look. Its precise application capabilities and compact design make it a versatile addition to any makeup kit. So, whether you're a seasoned pro or a beginner, the oval brush is an excellent investment for achieving picture-perfect lips every time.
Highlight:
Features a blend of synthetic fibres.
Ethically manfuactured, eco-friendly branding process.
A blend of 100% synthetic fibres for superior performance and longevity.

Net weight of 25g(0.88 oz)
This product has no reviews yet.
This product has no reviews yet.