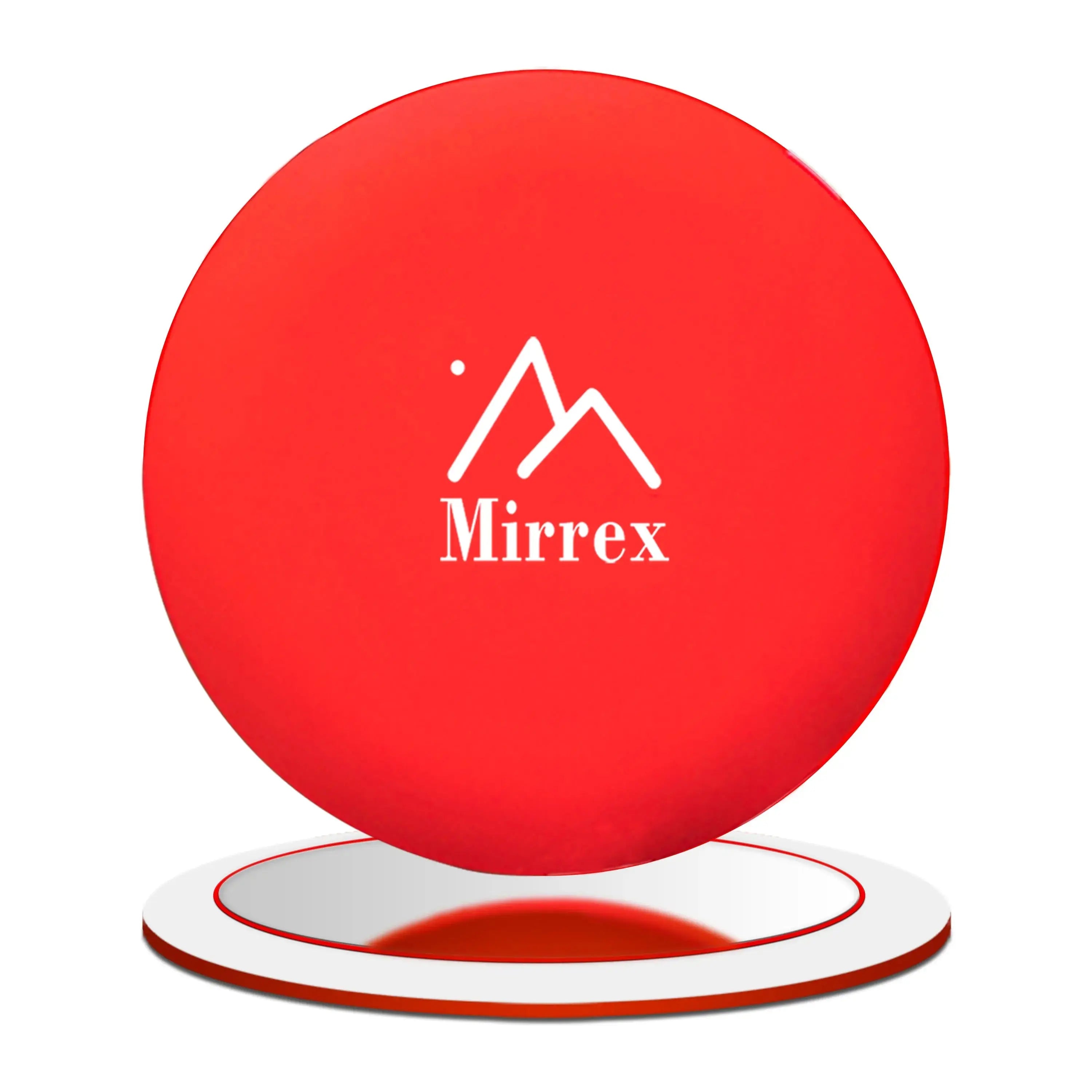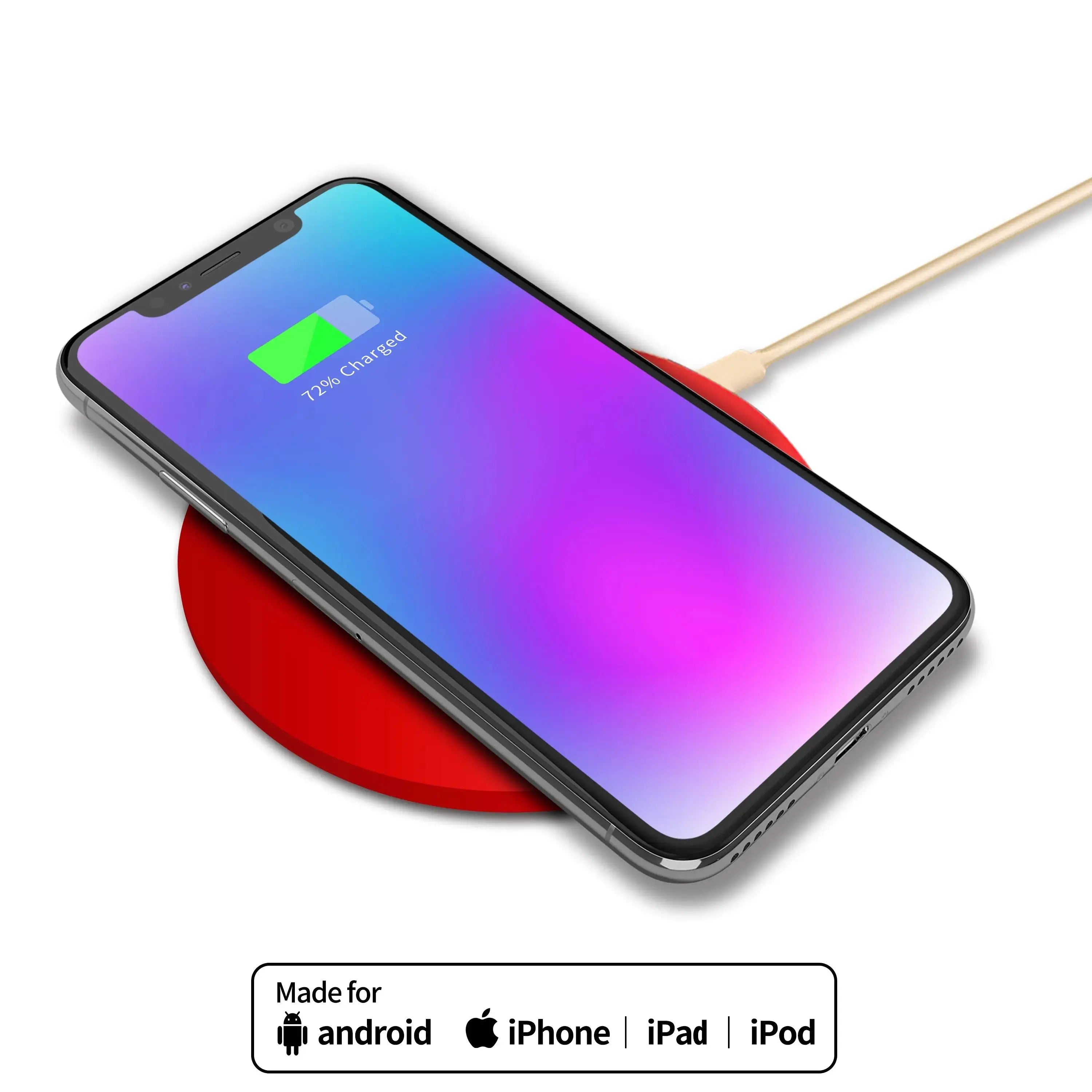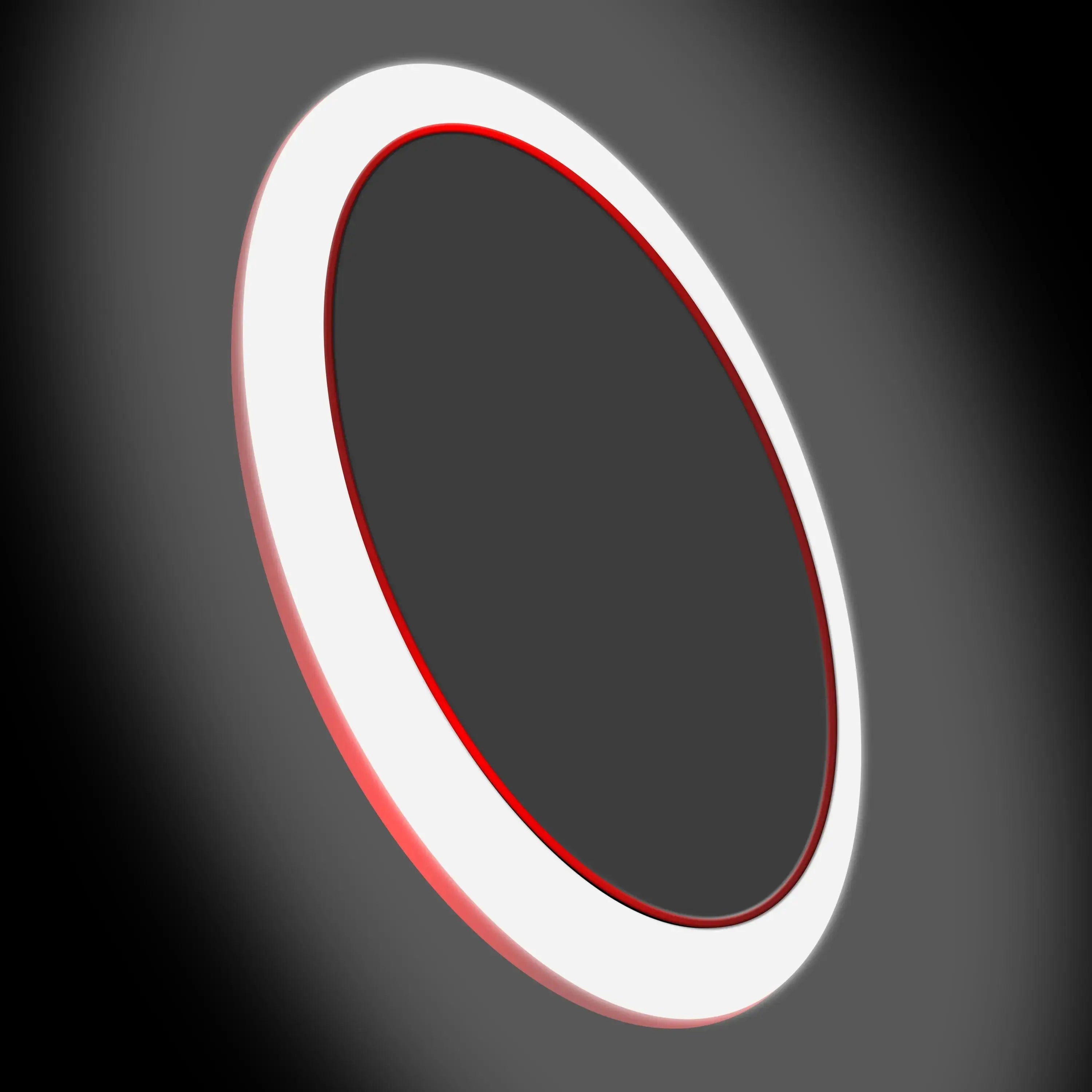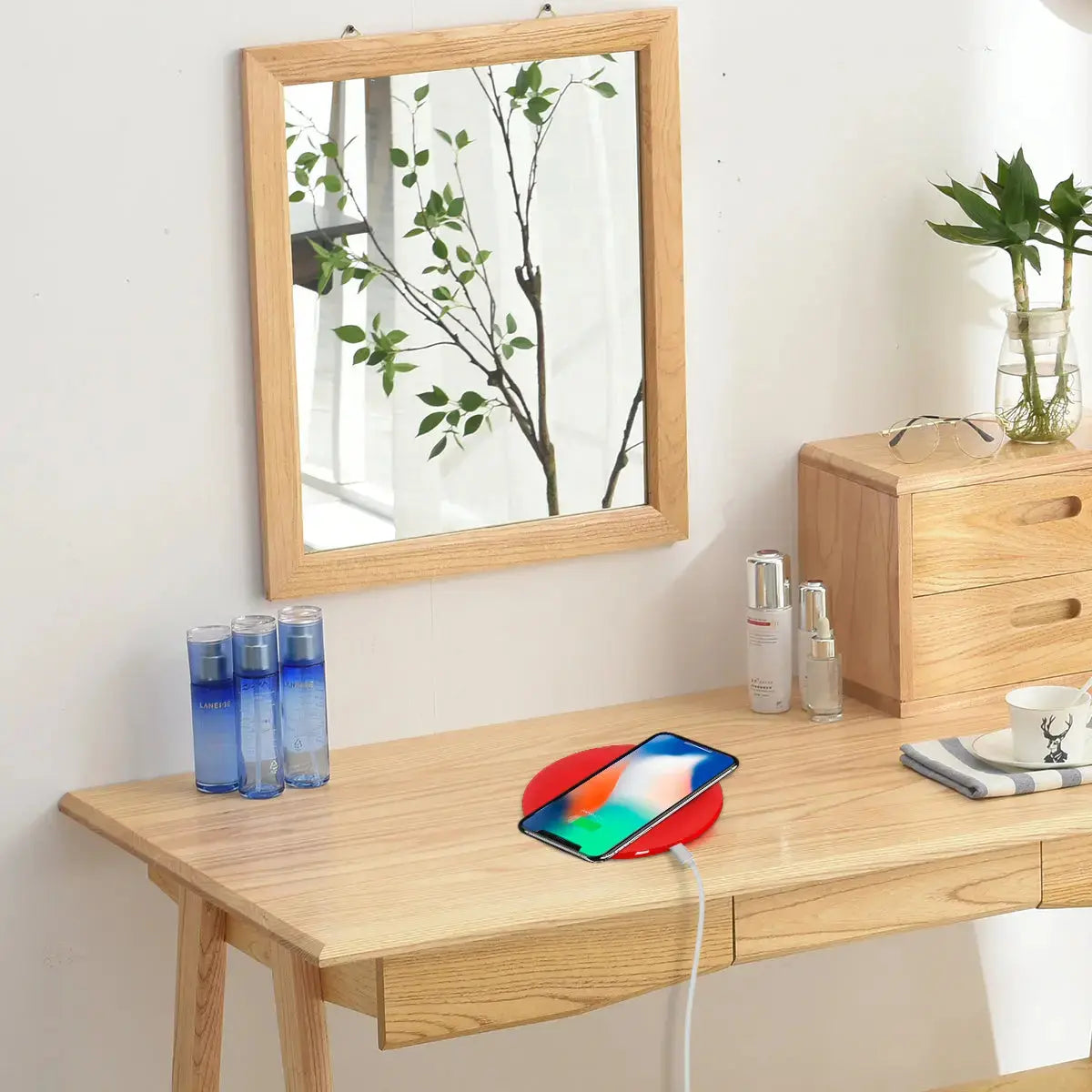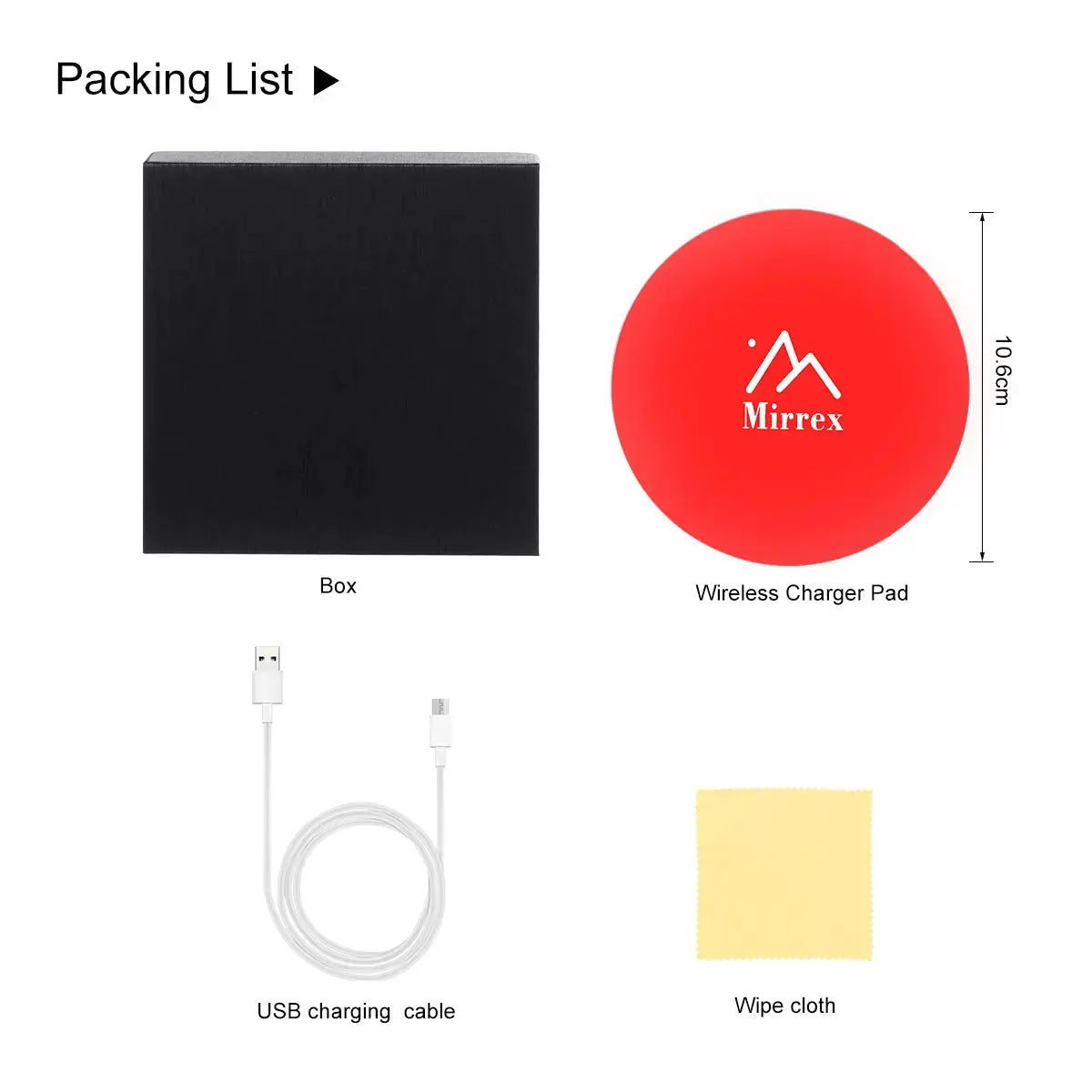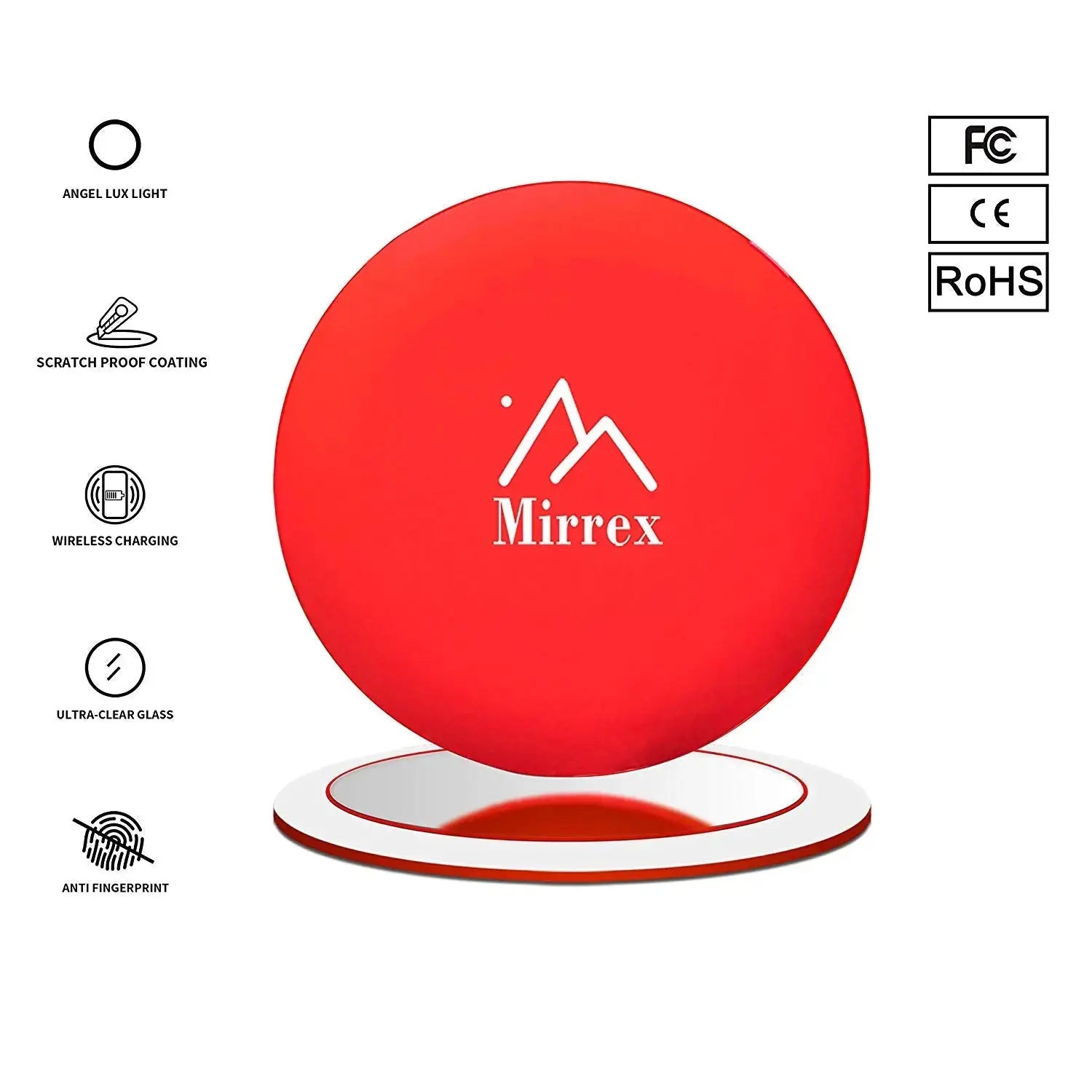 Portable lighted mirror with wireless charging
Why should you purchase this item?

The perfect gift for anyone and everyone; whether you are a professional makeup artist or just looking to add a little elegance into your daily routine, Mirrex can suitable for any special day, such as birthdays, anniversaries, holidays and Christmas. The portable LED lighted vanity makeup mirror is a great accessory that will help you retouch your makeup and refresh your style anytime, anywhere. We want to help all ladies for whom looking flawless is important, so we have designed a high-tech lighted mirror that helps ladies look and feel their best. An all-around consider to be a must-have accessory that will definitely improve your life.

Mirrex's Angel lux 360 degrees light Ring

*CRI 95+

*The color temperature ranges from 4000K to 6500K, making it easy to switch.

*360 degrees light even distribution, more uniform in lighting.

*Professional studio/ luxurious jewelry displays lighting effects.

*Utility & design patents pending.

*12-step process of electroplating and polishing. Passed 10,000+ times touching test, 48h+ salt fog test and cosmetic corrosion test.

QI Quick Charge Wireless Charging

*2X faster charging speed than normal chargers

*On top of being a high-quality makeup tool, the mirror also serves as a wireless charger when paired with any QI gadget, iOS or Android device.

*What's more, you can connect it to any computer through a simple USB cable in order to charge the mirror, making it an extremely convenient product to have on-the-go.

Portable and Durable

*4.2 inch in diameter, 0.2lb in weight, the Mirrex vanity mirror is portable, lightweight, and very compact, making it the perfect travel mirror for makeup.

*Equipped with a free storage case, it can be placed in any small bag, purse, handbag, or cosmetic case, making it suitable for use at parties, concerts, or on the go.

Quality Ensured

We guarantee 100% quality in all of our makeup mirrors. The mirror is scratch proof with Ultra-clear glass and a high-quality ABS plastic base coated with UV Matte.

Three Adjustable Modes

Simulates natural lights with 3 different modes: dim, moderatebright. It can be adjusted to low, medium, and bright light to fit whatever environment you are faced with.

The Best Makeup Choice

Having no light to fix your makeup or do a little touch up to your hair is serious business that women deal with on an everyday basis.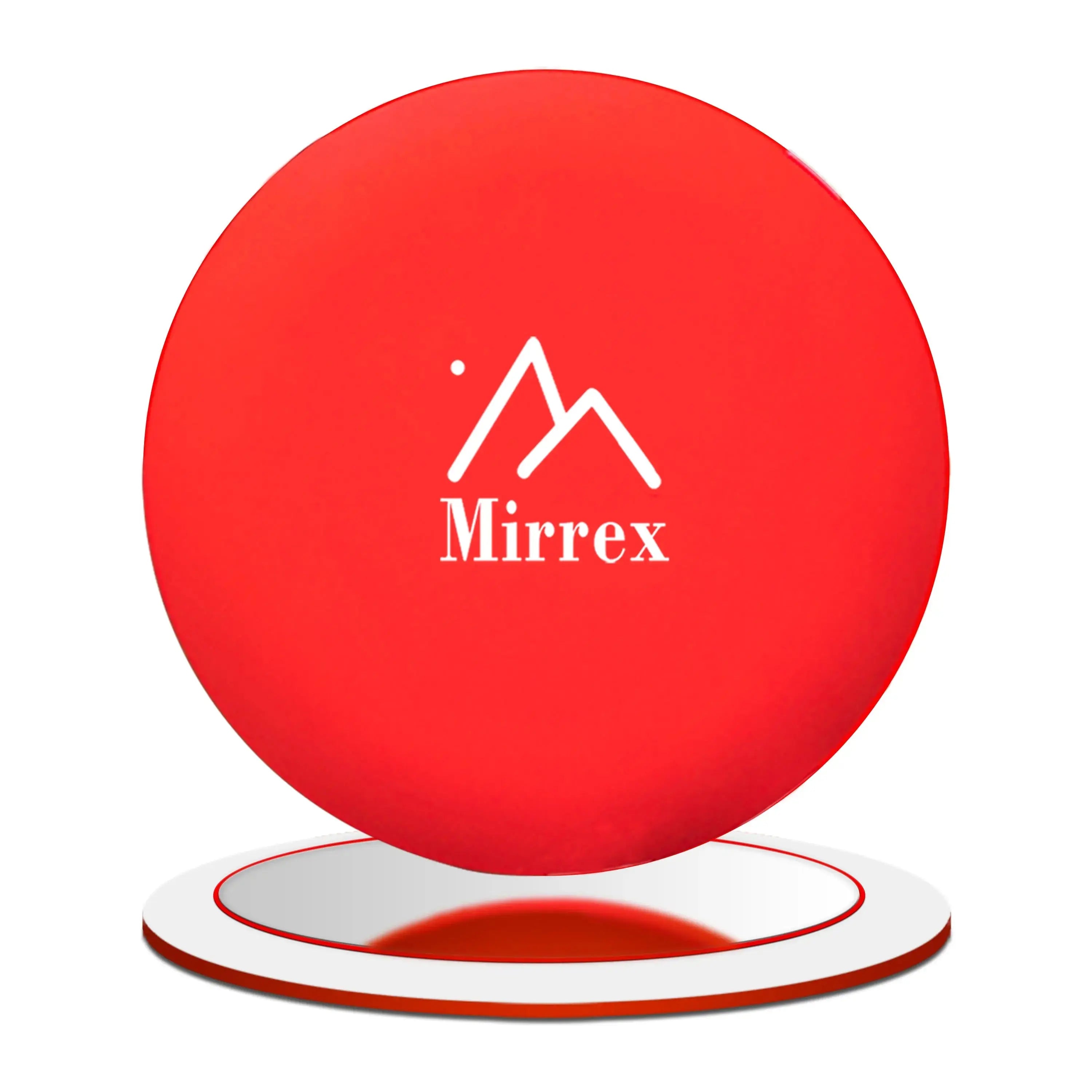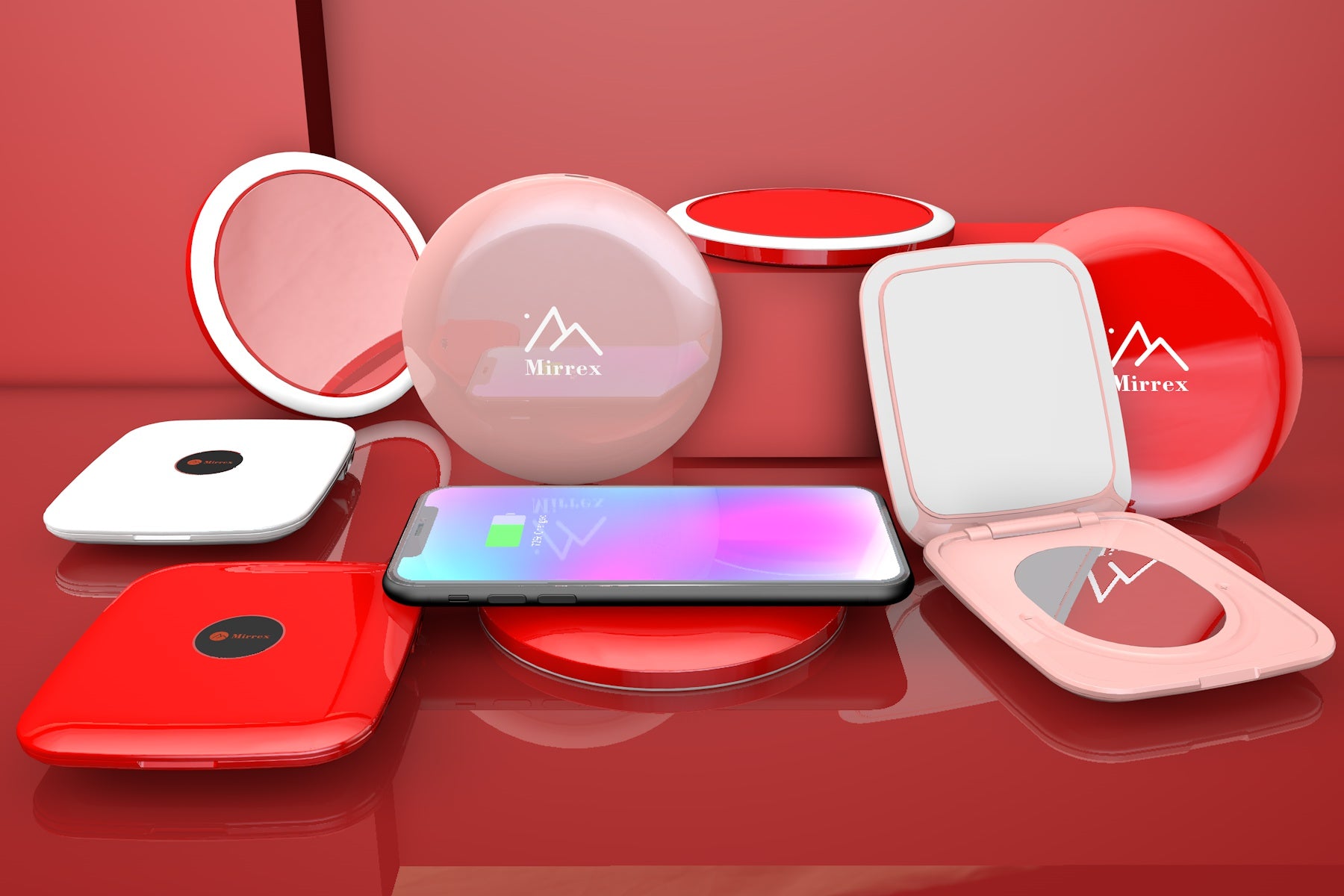 Meet Mirrex
Ultimate Portable Makeup Companion
Elevate your beauty routine with the Mirrex LED lighted vanity makeup mirror – the perfect gift for makeup enthusiasts, professionals, and those looking to add a touch of luxury to their daily lives. Ideal for special occasions like birthdays, anniversaries, holidays, and Christmas, this portable and versatile accessory is essential for anyone who values looking flawless.
Unmatched Lighting Precision
Extremely close-up view for detail work like tweezing and apply eye makeup with our best light.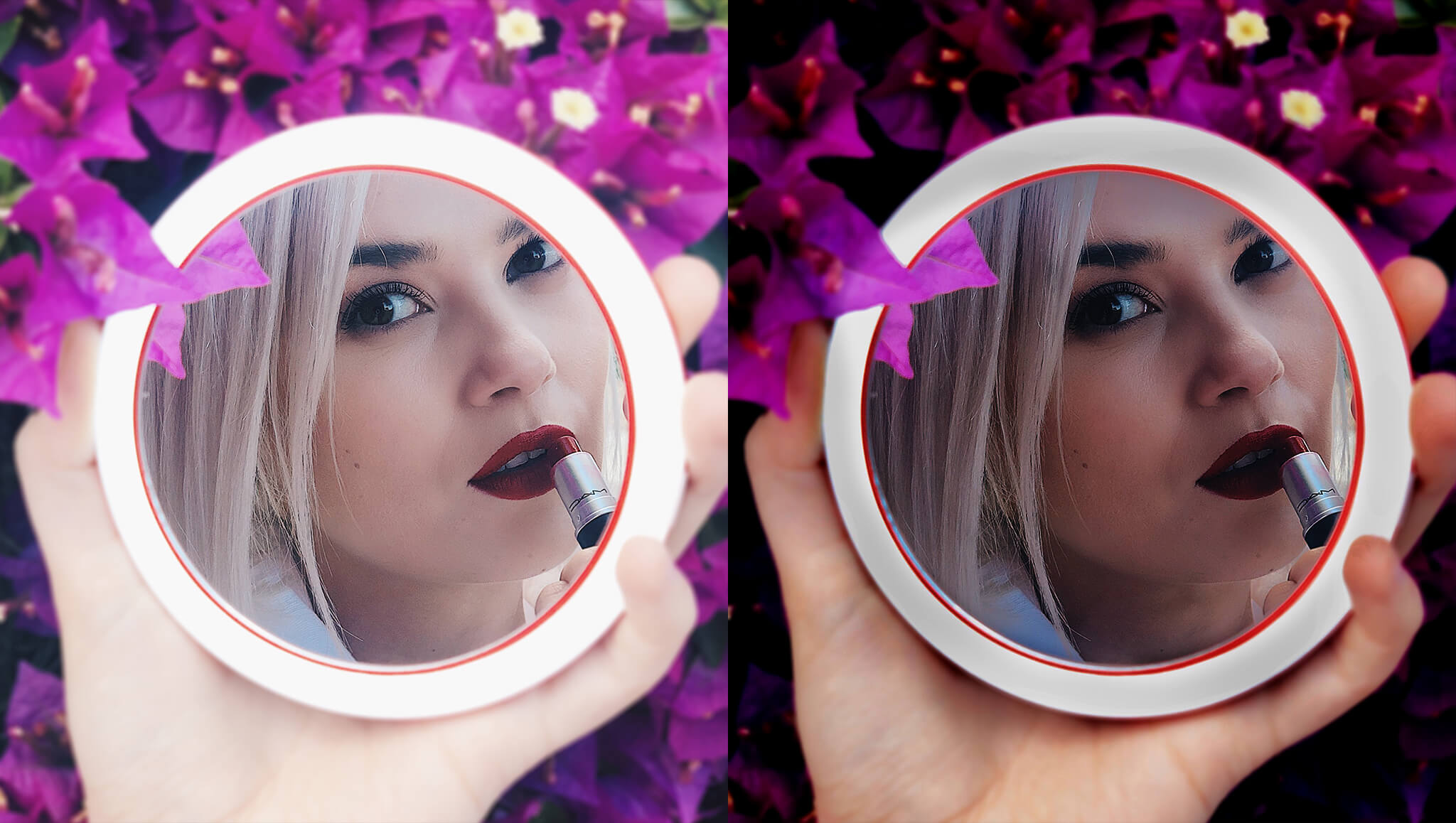 With Lights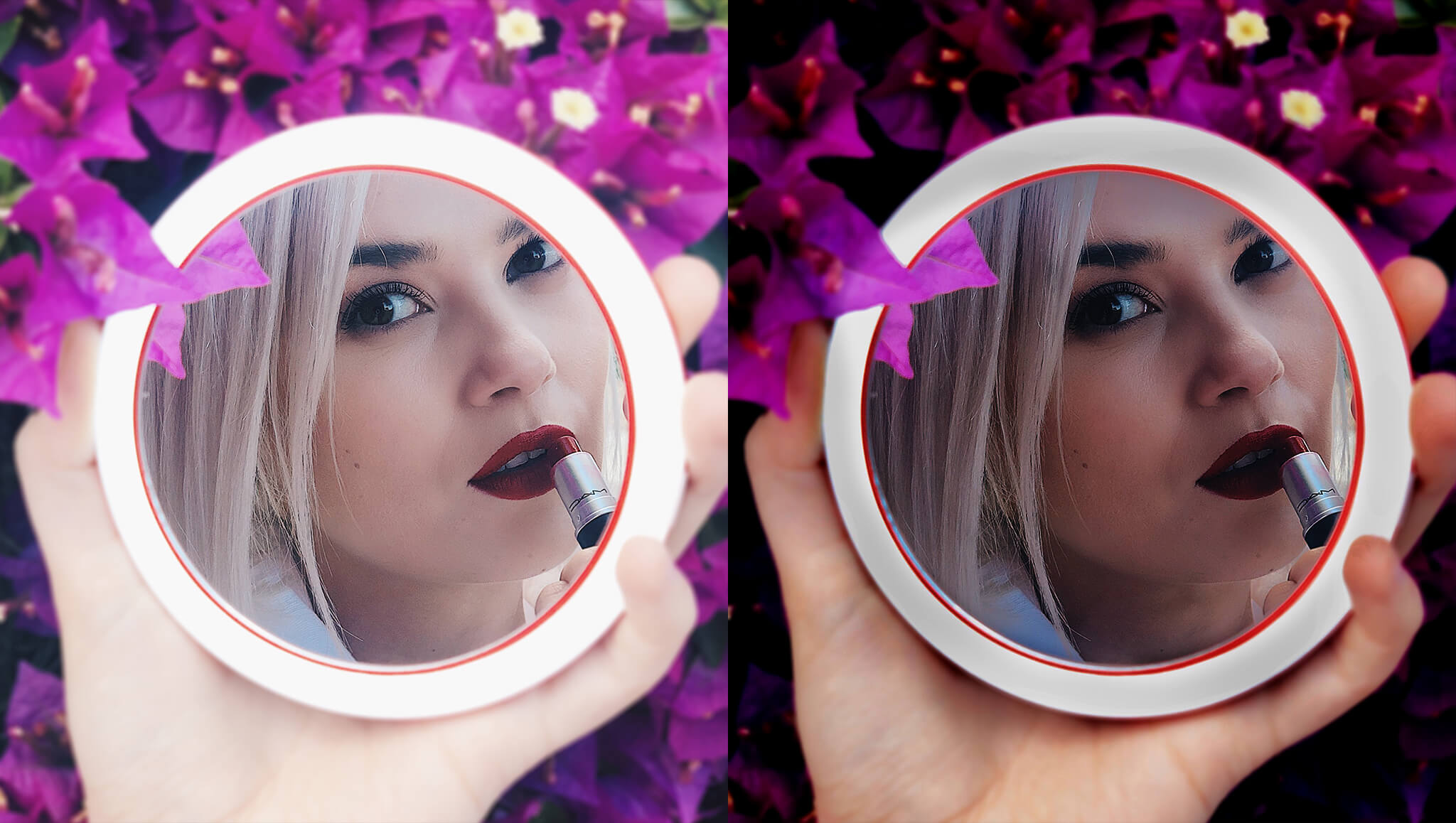 Without Lights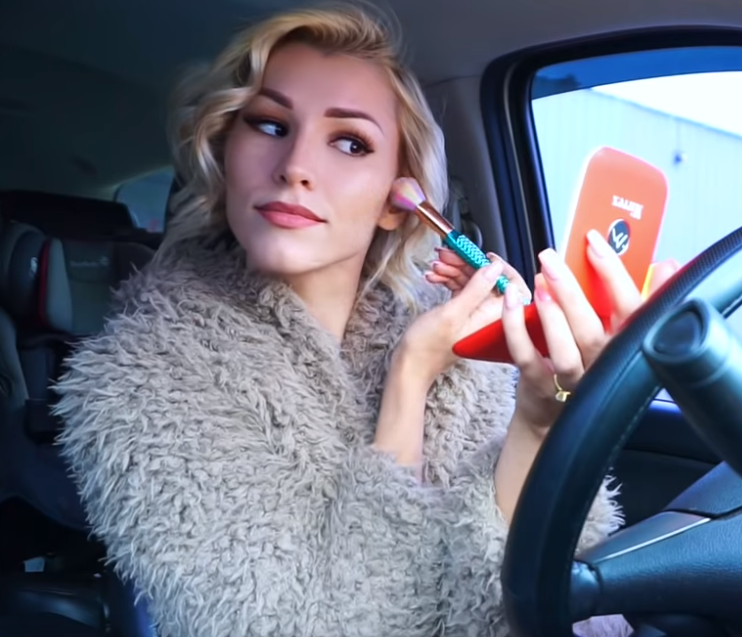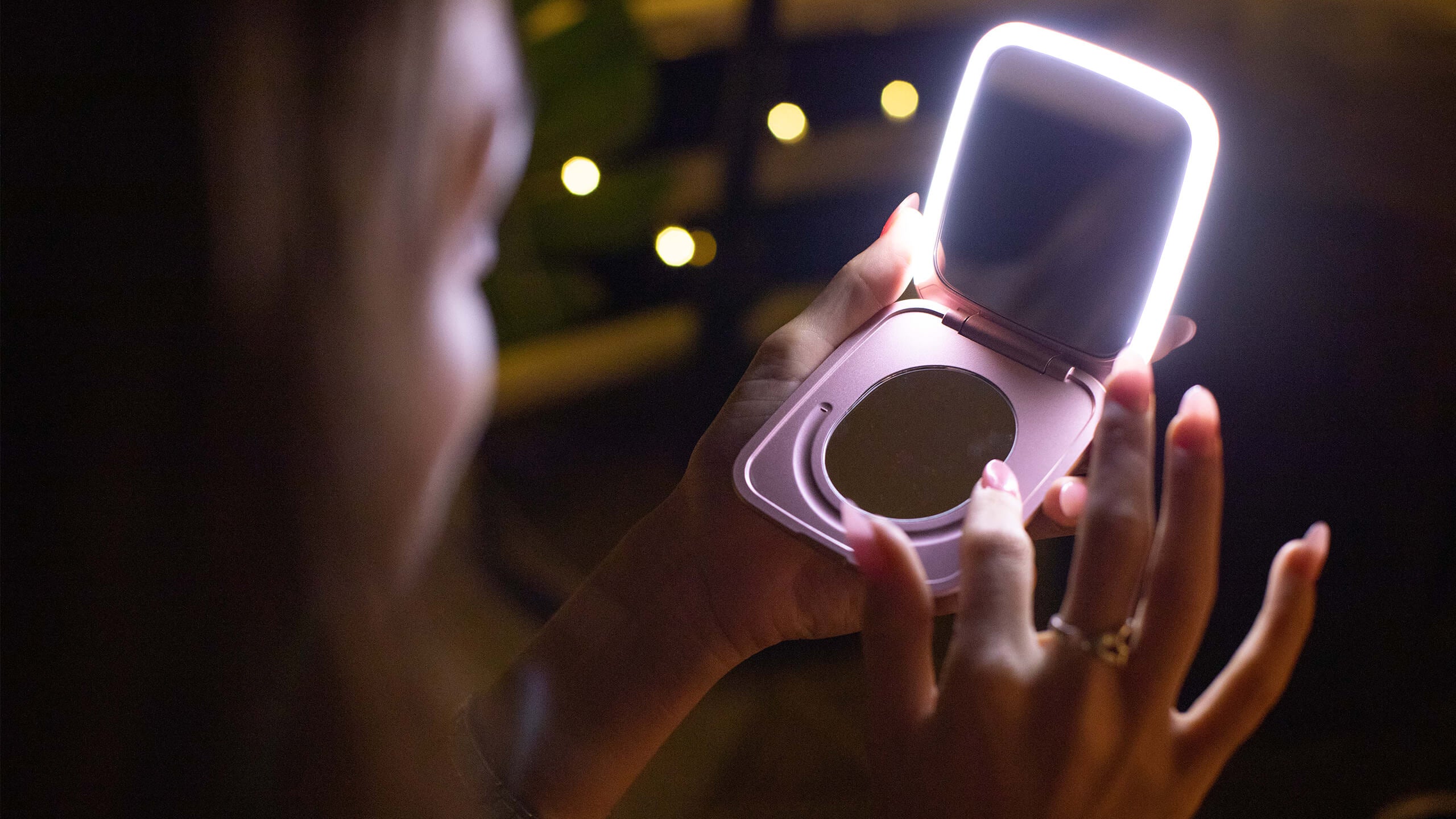 More than a Mirror
Mirrex is not simply a compact makeup mirror. It also comes with built in LED lights with adjustable brightness and a wireless charger for your device. Improved Touch Sensor Control technology, makes it easier for you to control the options which includes the light, the rotation of the mirror, the time setting and more! In addition to that Mirrex is a tennis ball wireless charger with our built-in wireless charging technology that it will be about 2X faster than normal chargers on the market today.
This product has no reviews yet.