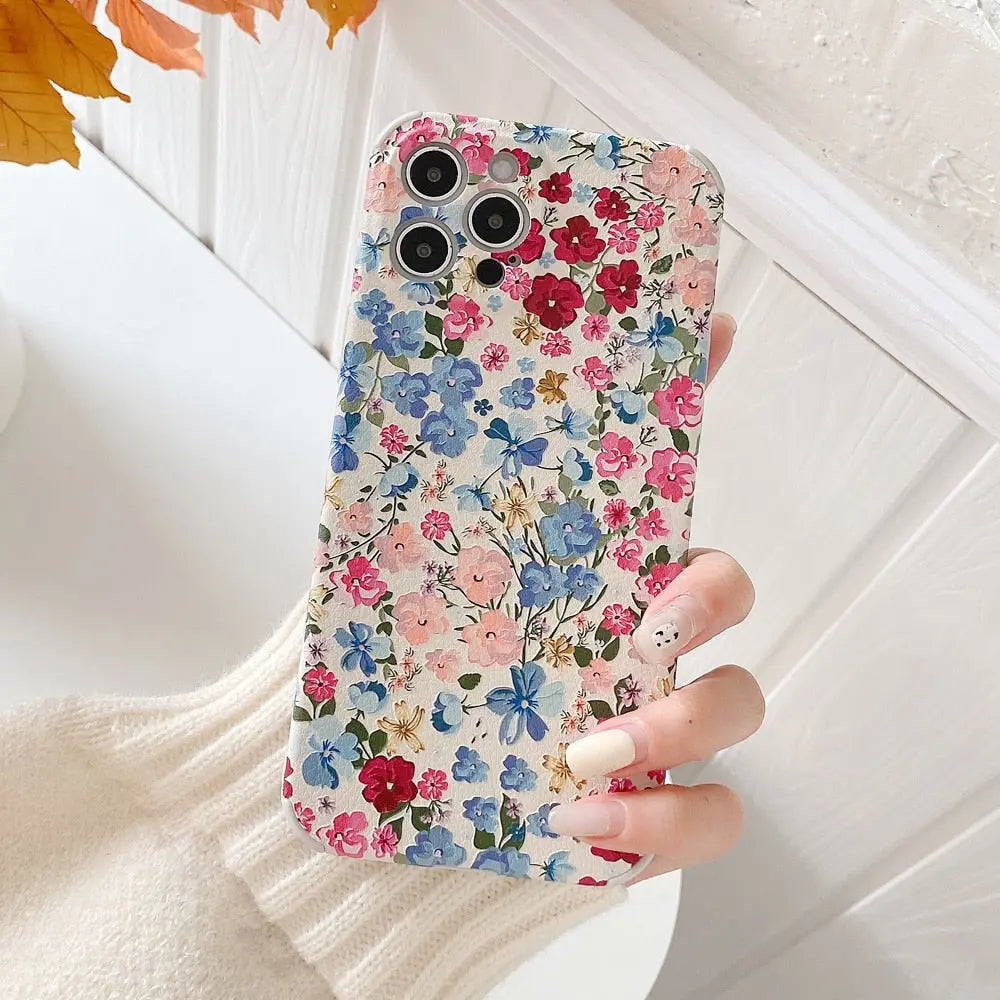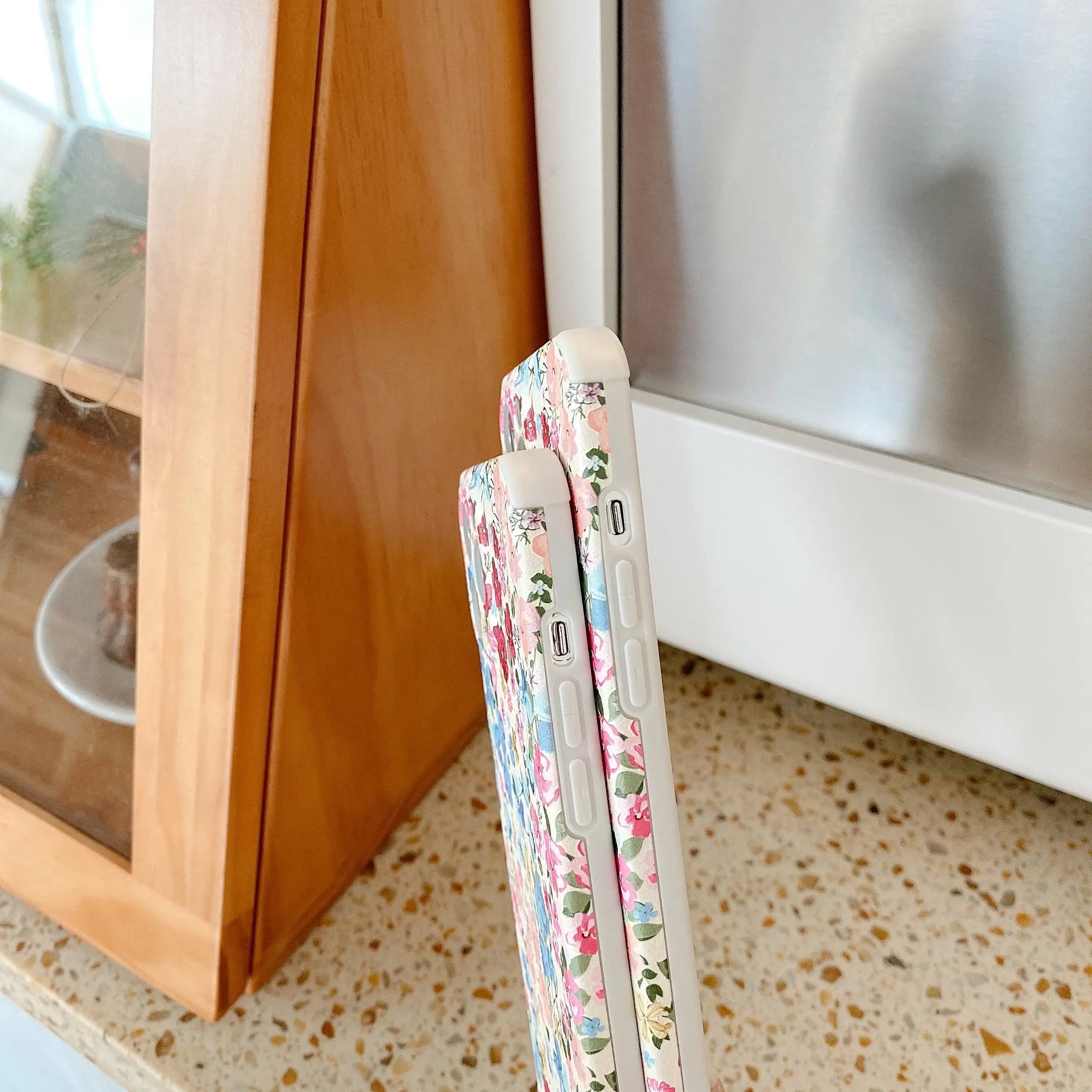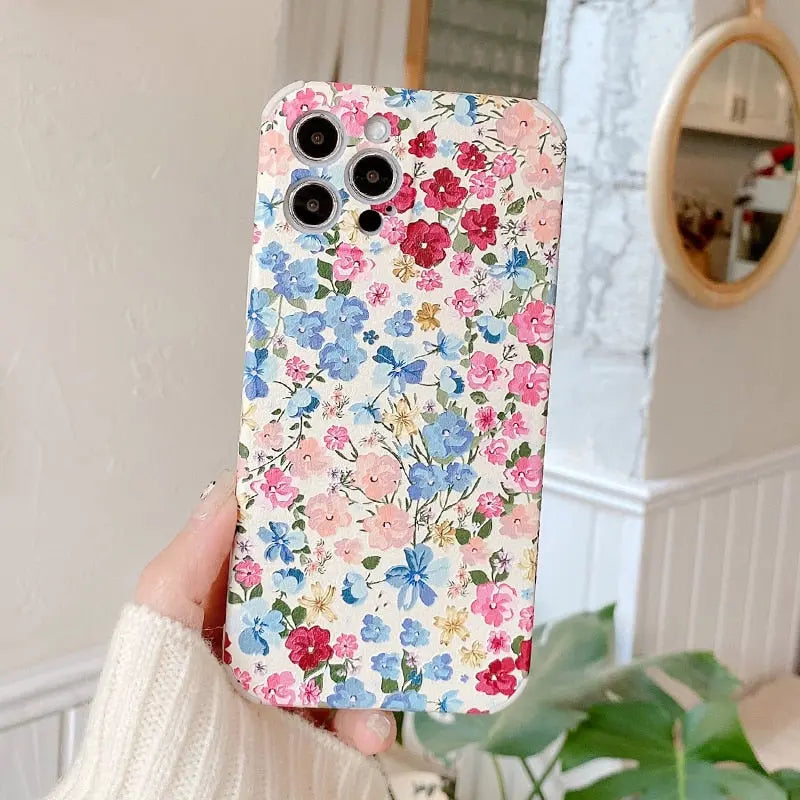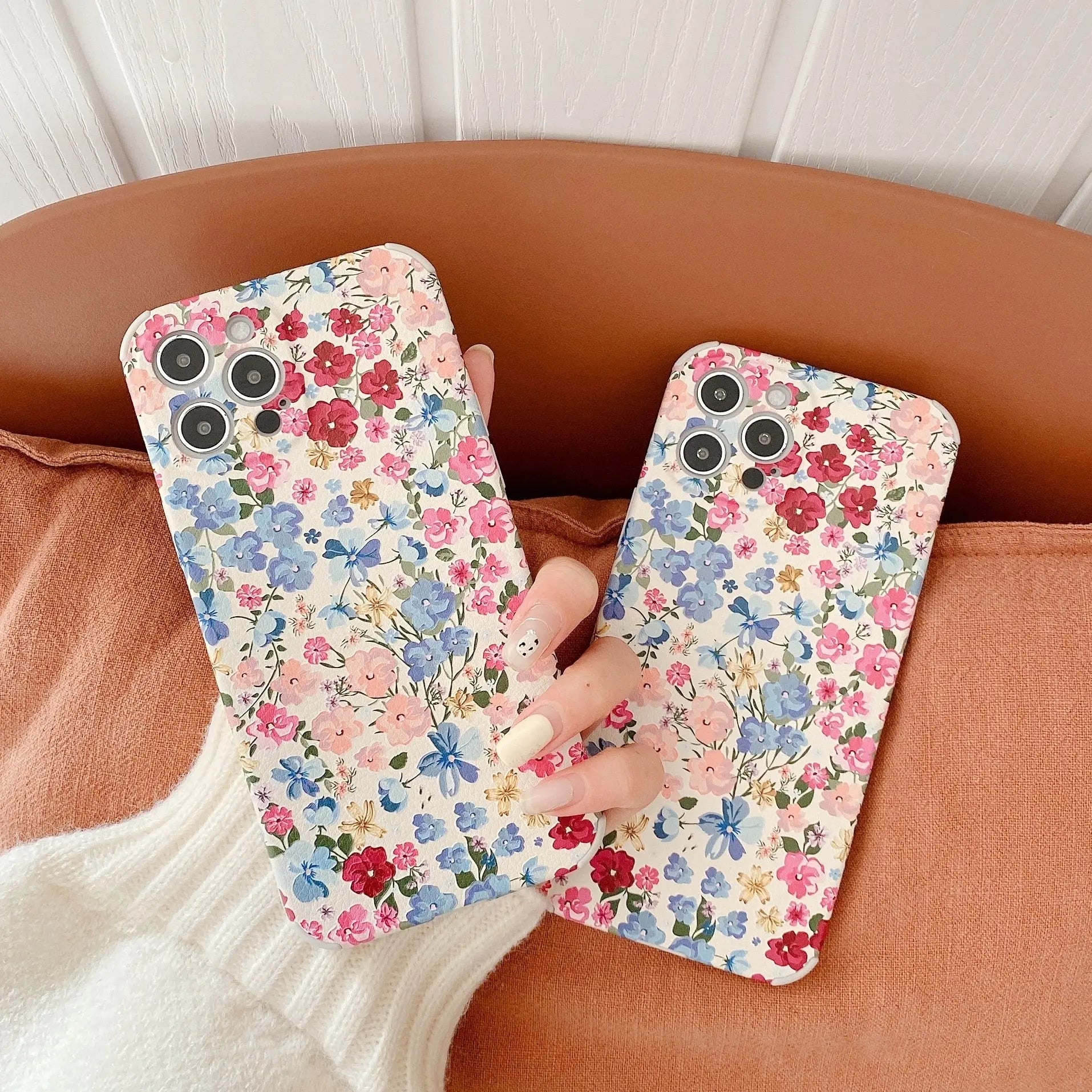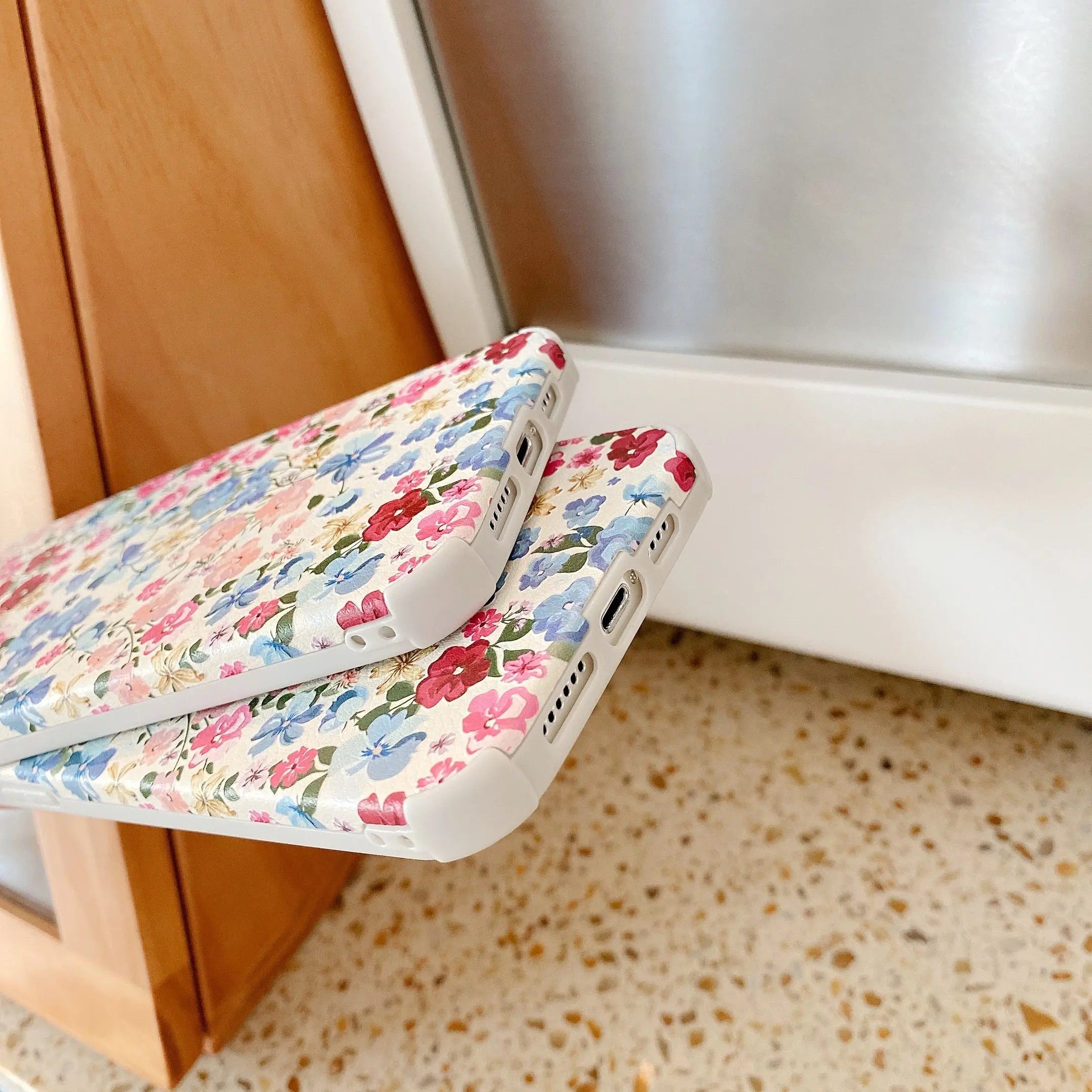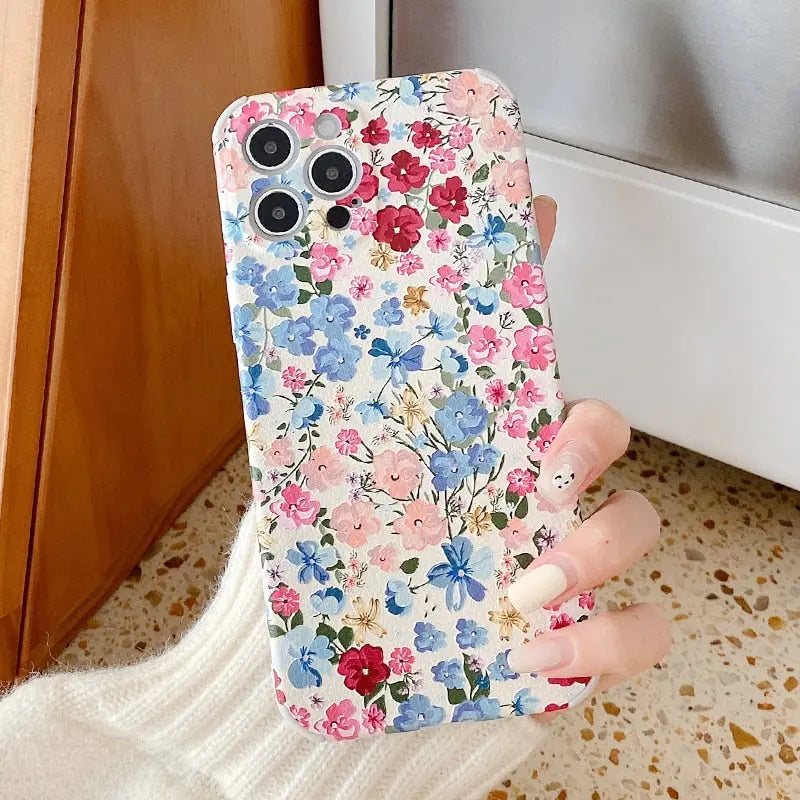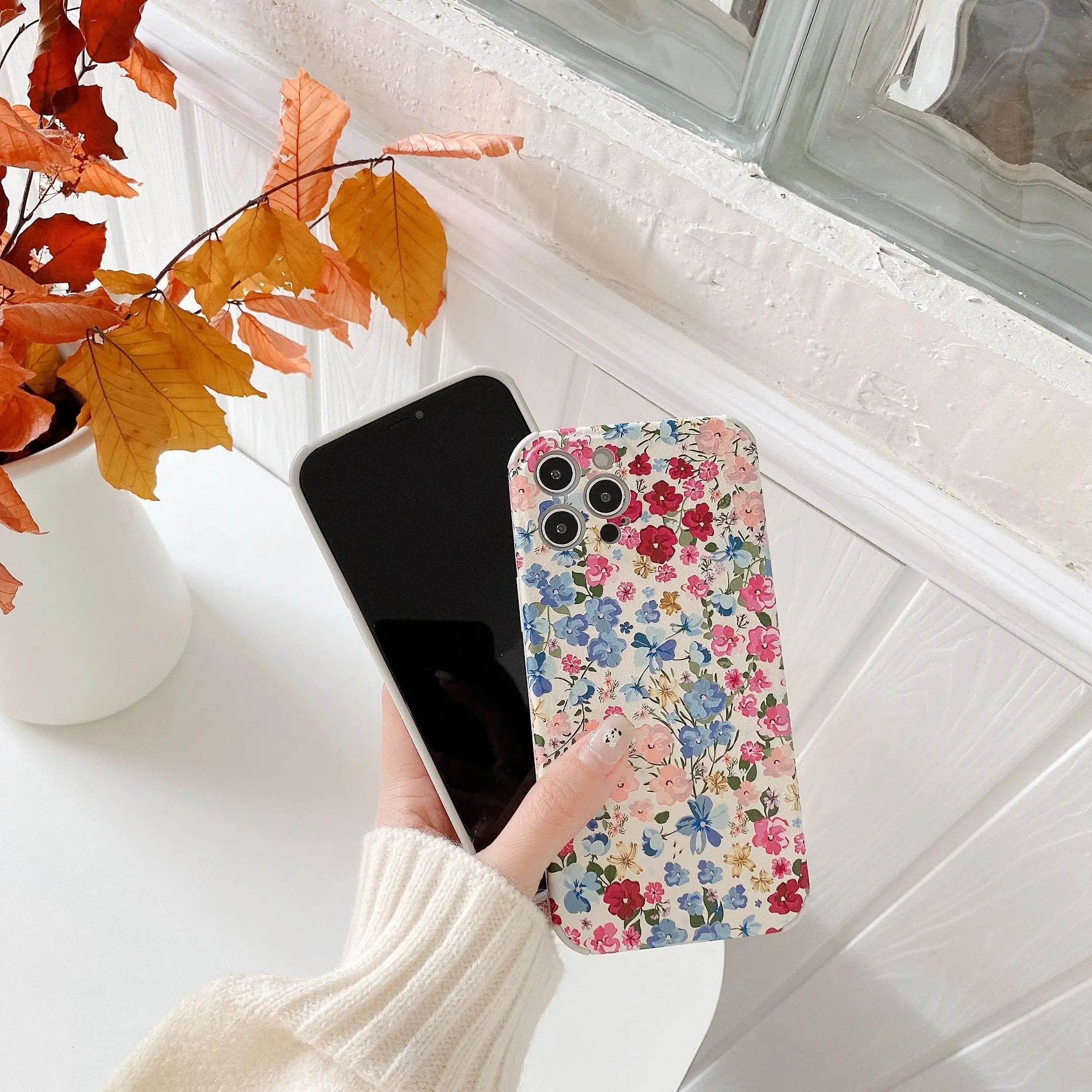 Floral Printed Silicone iPhone Case
Complete protection for your Apple iPhone. The Clear Shockproof case provides complete protection for every surface of your iPhone!

This sleek iPhone case protects your phone from scratches, dust, oil, and dirt. It has a solid back and flexible sides that make it easy to take on and off, with precisely aligned port openings. Made with BPA-free Hybrid Thermoplastic Polyurethane (TPU) and Polycarbonate (PC) material keeps your screen safe from scratches, chips, and cracks.

Our lightweight and sturdy, hybrid design provides the best possible protection for every part of your phone without adding excess weight or bulk! The one-piece, slim-fit case is only 0.4 inches thick and weighs just 0.7 ounces, so it slips easily into your pocket and won't weigh you down. 


The thin, rugged, one-piece case protects your iPhone from bumps, bruises, and scratches. The flexible TPU plastic bumper provides shockproof protection for the edges of your device, while the hard acrylic back keeps the back of your device scratch-free!

Features:

Easy to take on and off.
Solid polycarbonate back.
Wireless charging compatible.
Flexible, see-through polyurethane sides.

The SE case fits the 2020 iPhone SE model.

Specifications:

Design:

Floral

Features:

Non-Slip

Material: Soft Silicone
Type:

Half-wrapped Case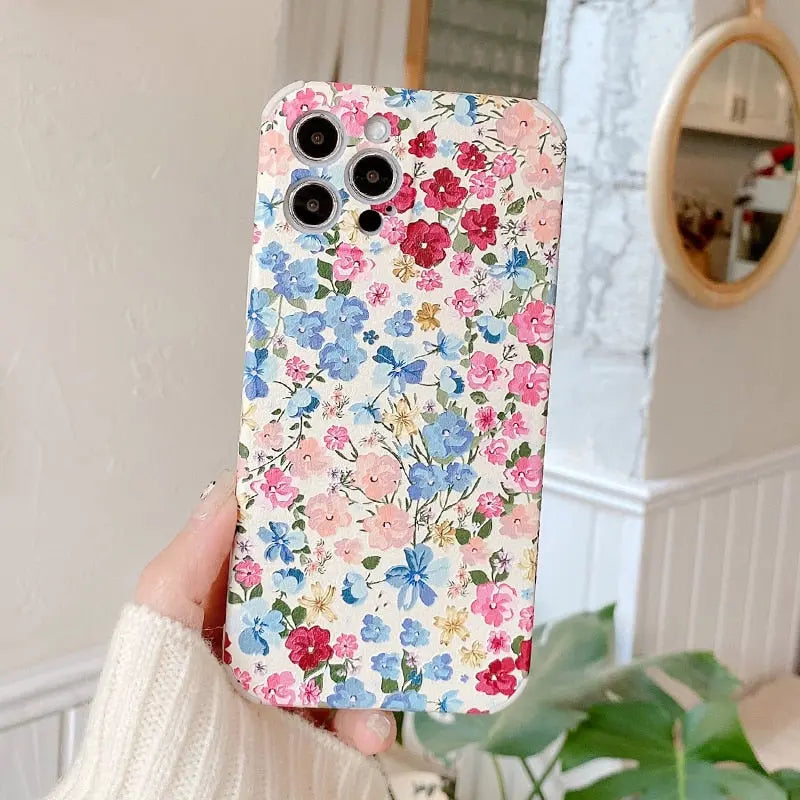 Complete protection for your Apple iPhone. The Clear Shockproof case provides complete protection for every surface of your iPhone!
This sleek iPhone case protects your phone from scratches, dust, oil, and dirt. It has a solid back and flexible sides that make it easy to take on and off, with precisely aligned port openings. Made with BPA-free Hybrid Thermoplastic Polyurethane (TPU) and Polycarbonate (PC) material keeps your screen safe from scratches, chips, and cracks.
Our lightweight and sturdy, hybrid design provides the best possible protection for every part of your phone without adding excess weight or bulk! The one-piece, slim-fit case is only 0.4 inches thick and weighs just 0.7 ounces, so it slips easily into your pocket and won't weigh you down. 

The thin, rugged, one-piece case protects your iPhone from bumps, bruises, and scratches. The flexible TPU plastic bumper provides shockproof protection for the edges of your device, while the hard acrylic back keeps the back of your device scratch-free!
Features:
Easy to take on and off.
Solid polycarbonate back.
Wireless charging compatible.
Flexible, see-through polyurethane sides.

The SE case fits the 2020 iPhone SE model.
Specifications:
Design:

Floral

Features:

Non-Slip

Material: Soft Silicone
Type:

Half-wrapped Case
This product has no reviews yet.
This product has no reviews yet.