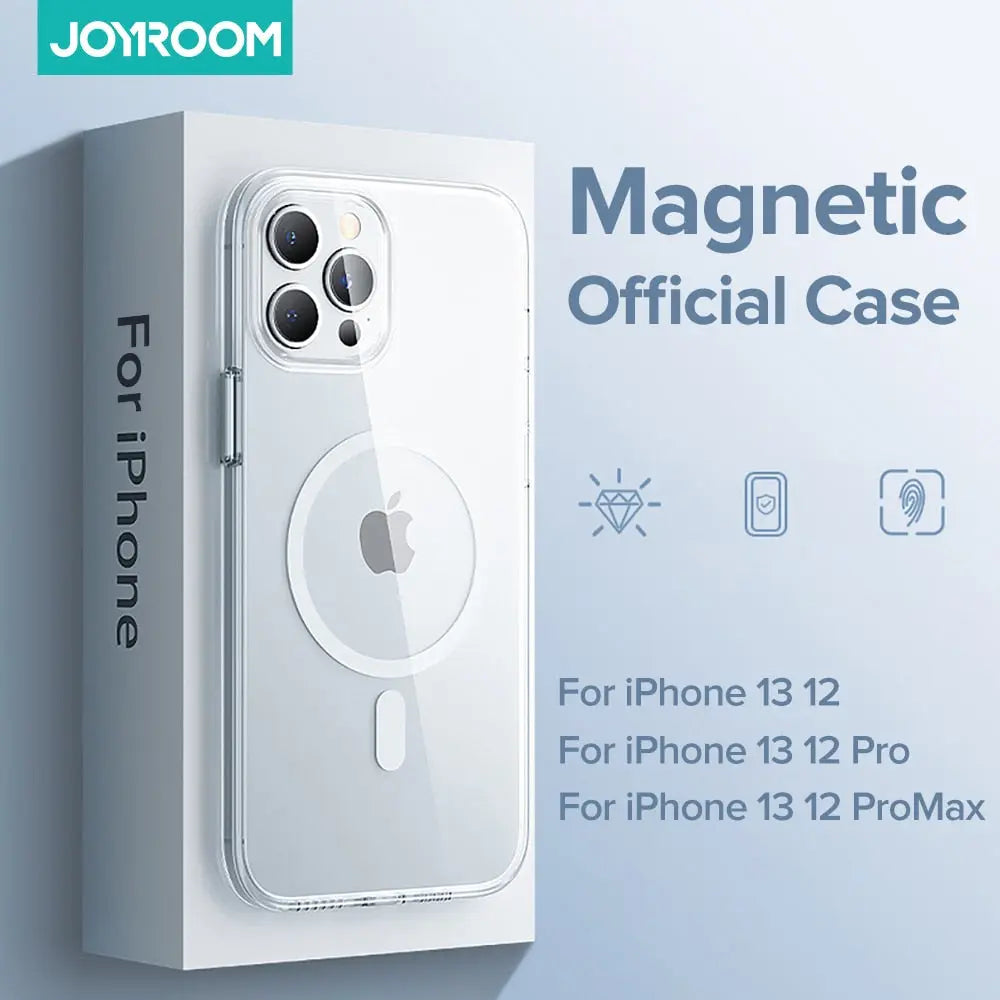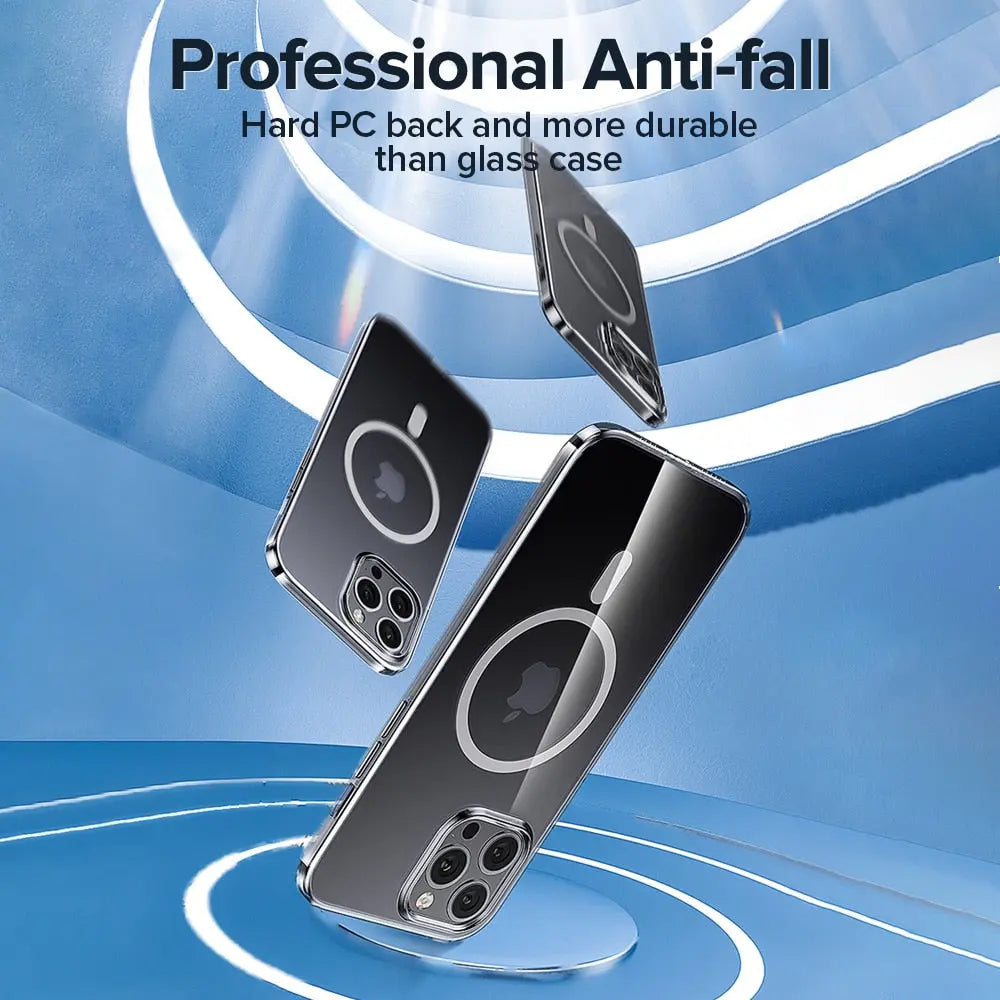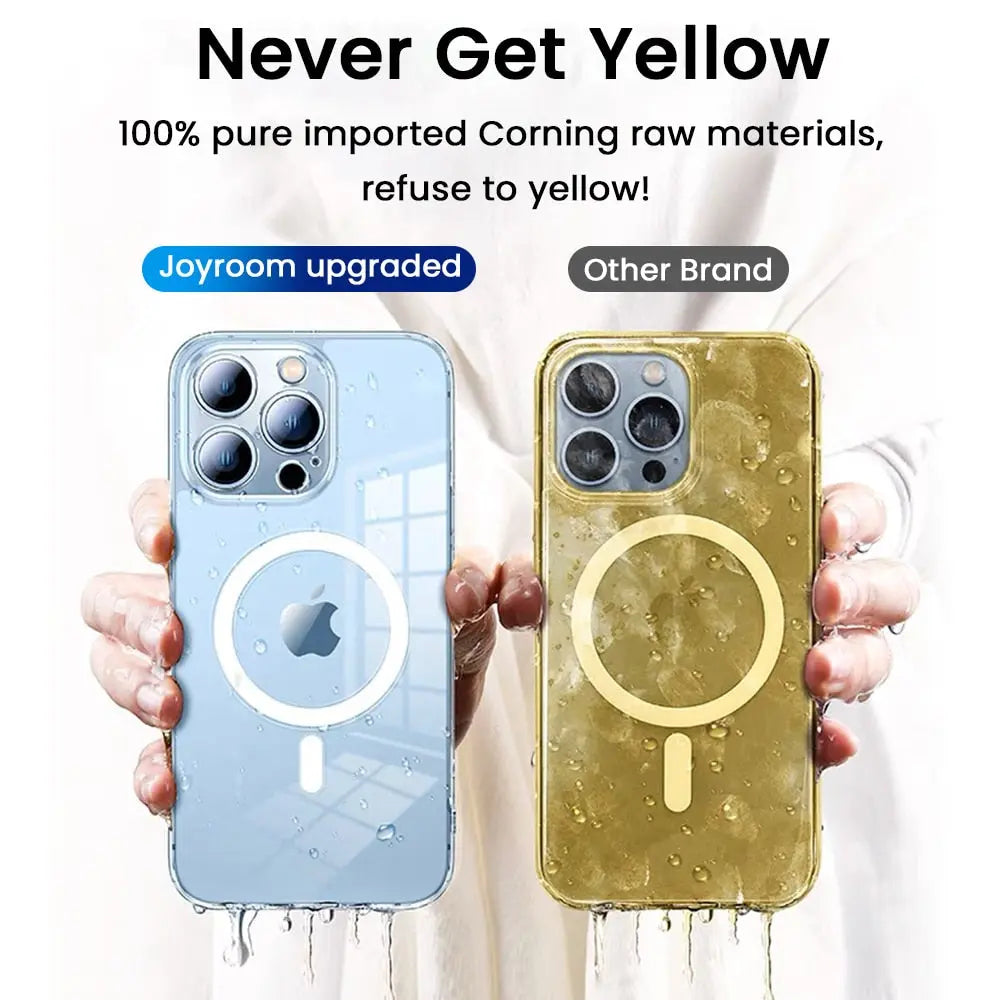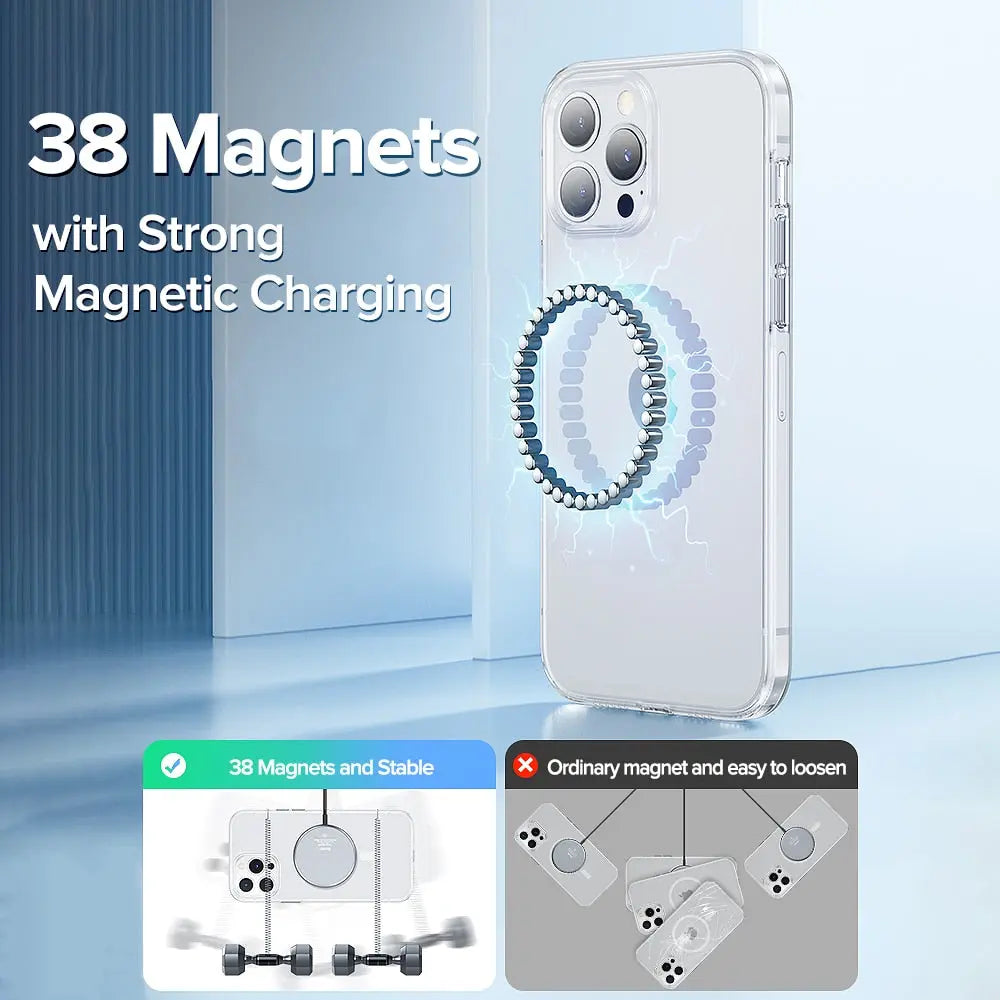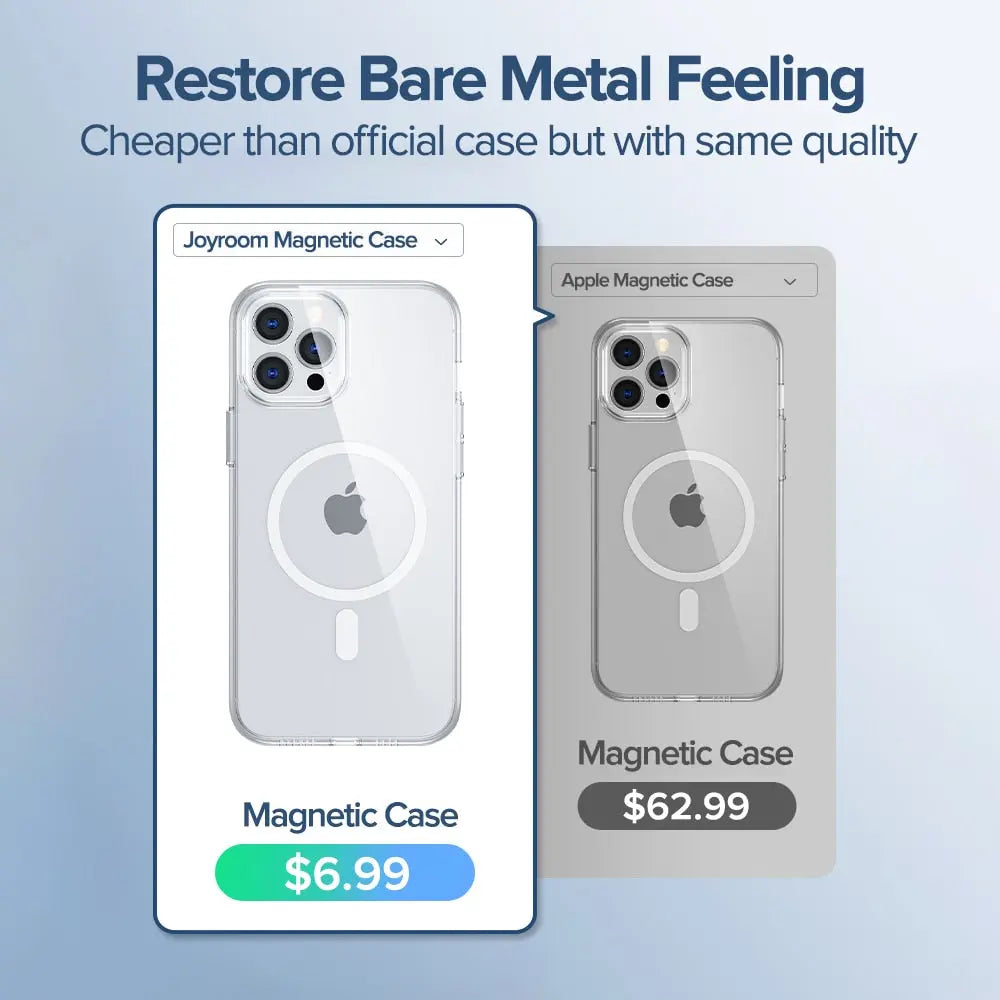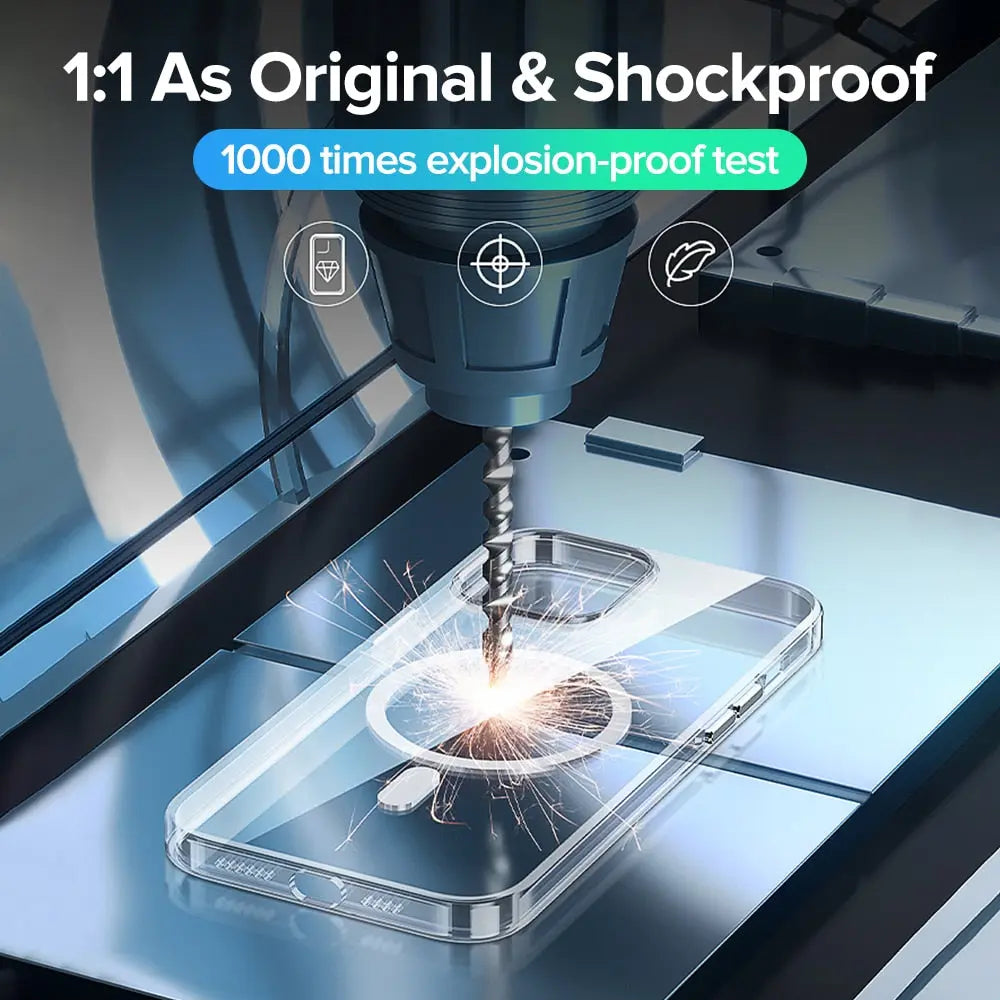 Magnetic Transparent iPhone Case
Magnetic Transparent iPhone Case is excellently designed considering that it has a matte polycarbonate back, raised bezels, and lips to provide more protection for the display of your iPhone. Precise cutouts enable full access to all buttons and also preserve the full functionality of the iPhone. 

This gel case was created to provide smartphones with even better protection against mechanical damage as a result of falls or shocks. The Clear Magnetic Case is more durable than the classic case, so the phone placed in it will be optimally protected. This effect was achieved thanks to modern technologies, carefully selected materials, and a high-quality finish.

The case is integrated with thirty-eight magnet pieces for a powerful magnetic bond, and you can attach various MagSafe accessories with the Ringke Fusion Magnetic hybrid case. The case is equipped with a magnet, thanks to which the case is compatible with MagSafe accessories. It is a whole new standard for fast and easy connection of accessories and wireless chargers.

Features:


Strong protection and safety are provided by the magnetic hybrid case.
The magnetic hybrid case is compatible with the MagSafe charger.
Integrated with thirty-eight magnet pieces for a powerful magnetic bond.
Reinforced edges and raised bezels on the display area for more protection.
Shields well your iPhone against every day possible damage, impacts, bumps, and scratches.


Specifications:

Design: Plain
Material:

TPU

Color: Transparent
Design:

Transparent

Compatible Brand:

Apple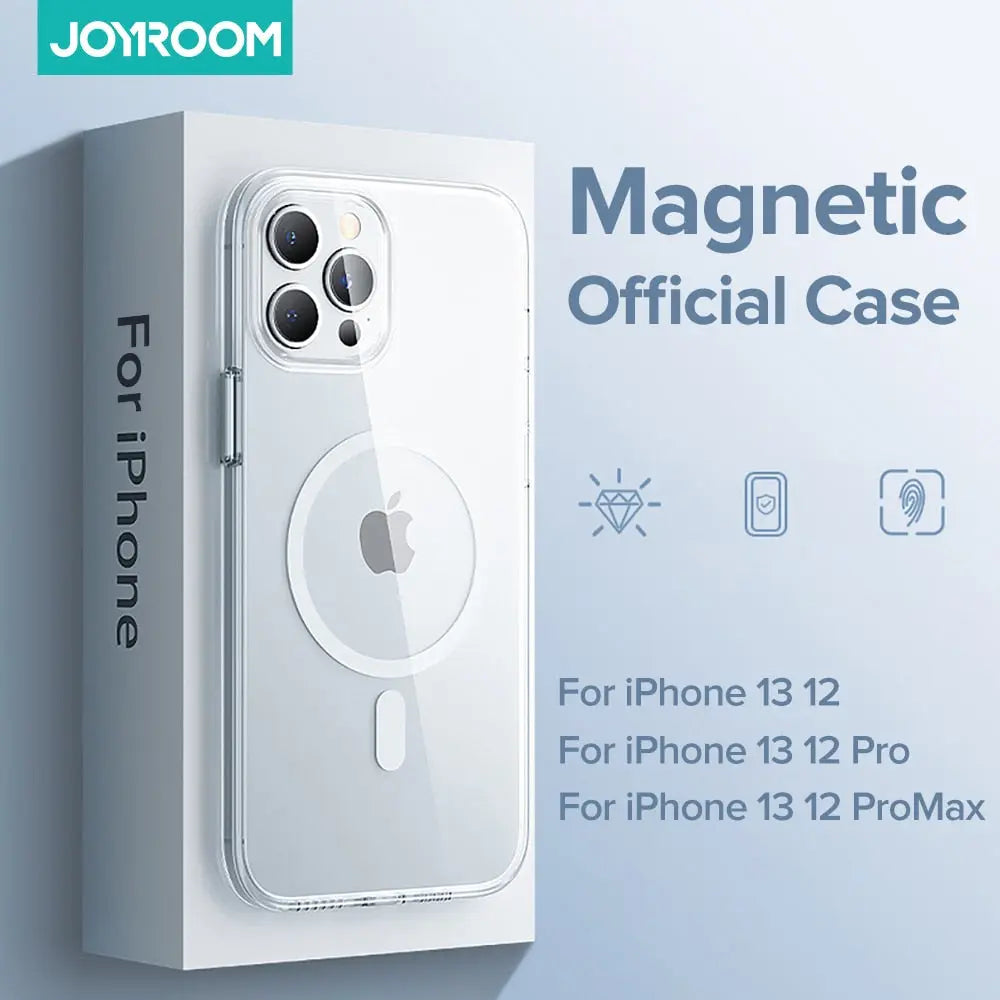 Magnetic Transparent iPhone Case is excellently designed considering that it has a matte polycarbonate back, raised bezels, and lips to provide more protection for the display of your iPhone. Precise cutouts enable full access to all buttons and also preserve the full functionality of the iPhone. 
This gel case was created to provide smartphones with even better protection against mechanical damage as a result of falls or shocks. The Clear Magnetic Case is more durable than the classic case, so the phone placed in it will be optimally protected. This effect was achieved thanks to modern technologies, carefully selected materials, and a high-quality finish.
The case is integrated with thirty-eight magnet pieces for a powerful magnetic bond, and you can attach various MagSafe accessories with the Ringke Fusion Magnetic hybrid case. The case is equipped with a magnet, thanks to which the case is compatible with MagSafe accessories. It is a whole new standard for fast and easy connection of accessories and wireless chargers.
Features:

Strong protection and safety are provided by the magnetic hybrid case.
The magnetic hybrid case is compatible with the MagSafe charger.
Integrated with thirty-eight magnet pieces for a powerful magnetic bond.
Reinforced edges and raised bezels on the display area for more protection.
Shields well your iPhone against every day possible damage, impacts, bumps, and scratches.

Specifications:
Design: Plain
Material:

TPU

Color: Transparent
Design:

Transparent

Compatible Brand:

Apple
This product has no reviews yet.
This product has no reviews yet.