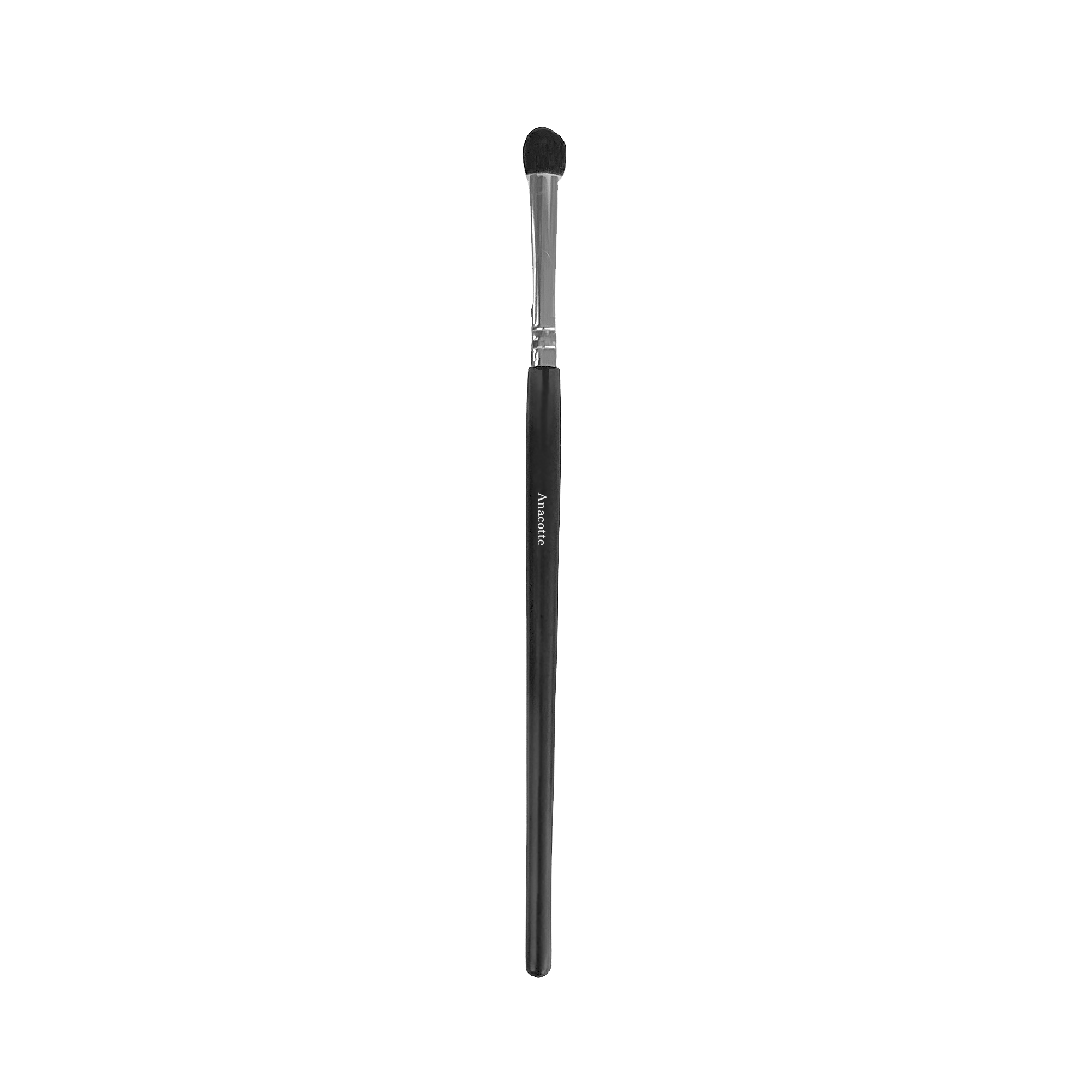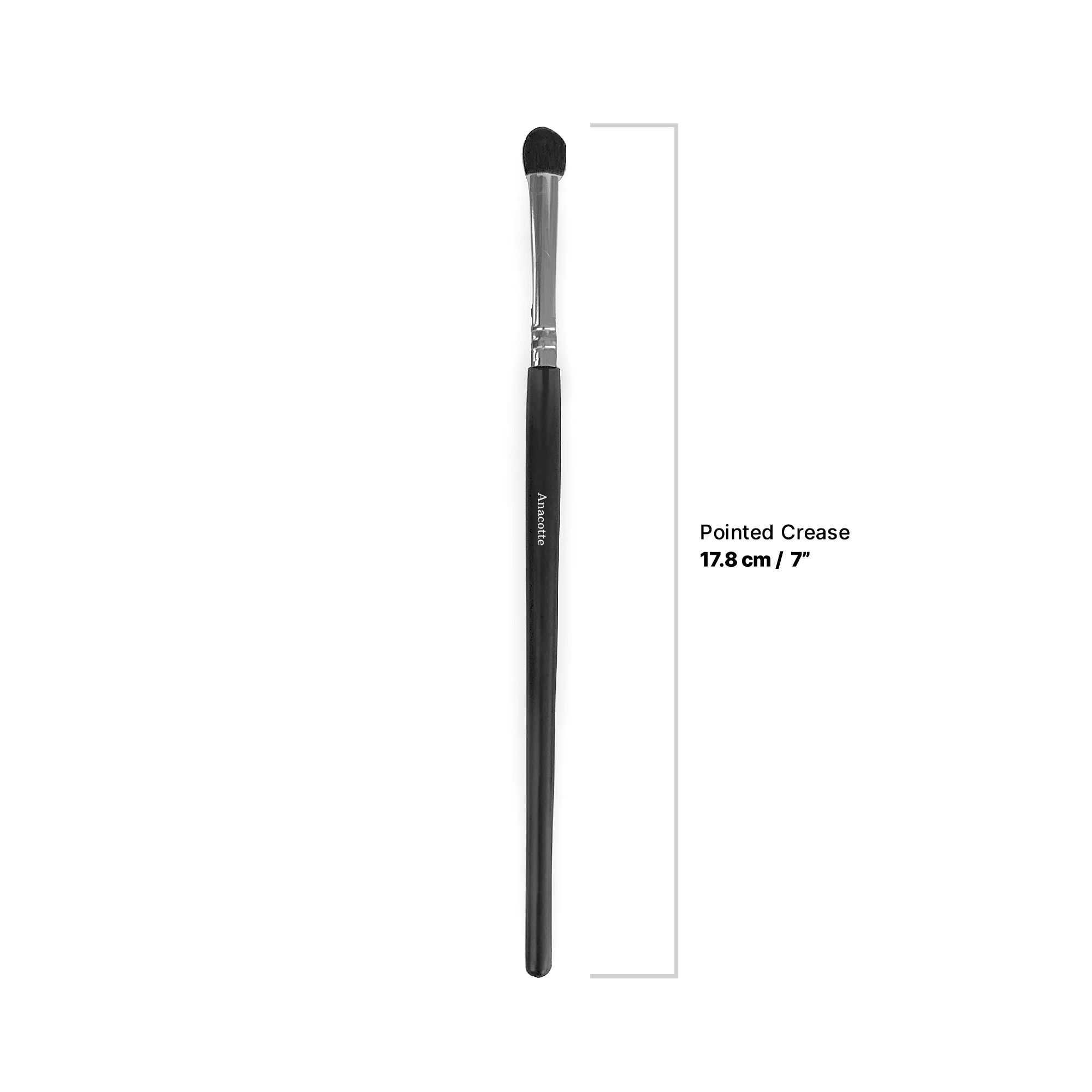 Anacotte Brush Creases - Smooth Out Your Look
This synthetic crease brush is the ultimate tool for achieving flawless eye looks. The densely packed fibres in an oval shape make it perfect for diffusing color along the crease line, accentuating eyes, and making them pop. Our brush is luxuriously soft, ensuring a comfortable and precise application every time. And, since it's made from high-quality synthetic materials, it's perfect for use with both powdery and creamy products.

Our brushes are crafted by hand and assembled with care, using only the finest materials. We've incorporated the latest innovations in fibre technology to ensure superior performance and improved longevity. When you choose our synthetic crease brush, you can be confident that you're using a tool that will help you achieve your best looks every time.

Highlights:

Features a blend of synthetic fibres.
Ethically manfuactured, eco-friendly branding process.
A blend of 100% synthetic fibres for superior performance and longevity.

Use by either sweeping, swirling or stippling to apply or blend colour.


Net weight of 25g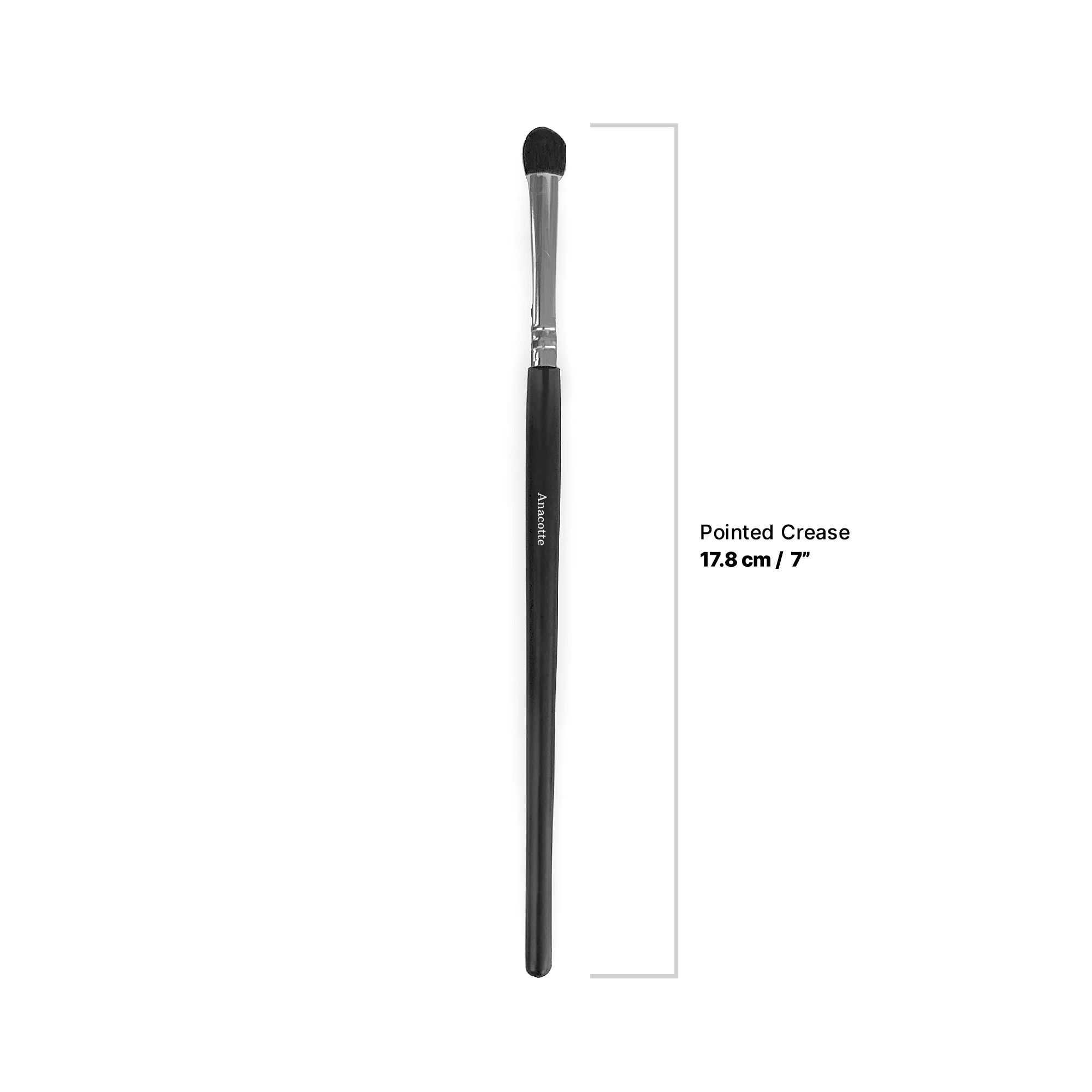 This synthetic crease brush is the ultimate tool for achieving flawless eye looks. The densely packed fibres in an oval shape make it perfect for diffusing color along the crease line, accentuating eyes, and making them pop. Our brush is luxuriously soft, ensuring a comfortable and precise application every time. And, since it's made from high-quality synthetic materials, it's perfect for use with both powdery and creamy products.
Our brushes are crafted by hand and assembled with care, using only the finest materials. We've incorporated the latest innovations in fibre technology to ensure superior performance and improved longevity. When you choose our synthetic crease brush, you can be confident that you're using a tool that will help you achieve your best looks every time.
Highlights:
Features a blend of synthetic fibres.
Ethically manfuactured, eco-friendly branding process.
A blend of 100% synthetic fibres for superior performance and longevity.
Use by either sweeping, swirling or stippling to apply or blend colour.

Net weight of 25g
This product has no reviews yet.
This product has no reviews yet.