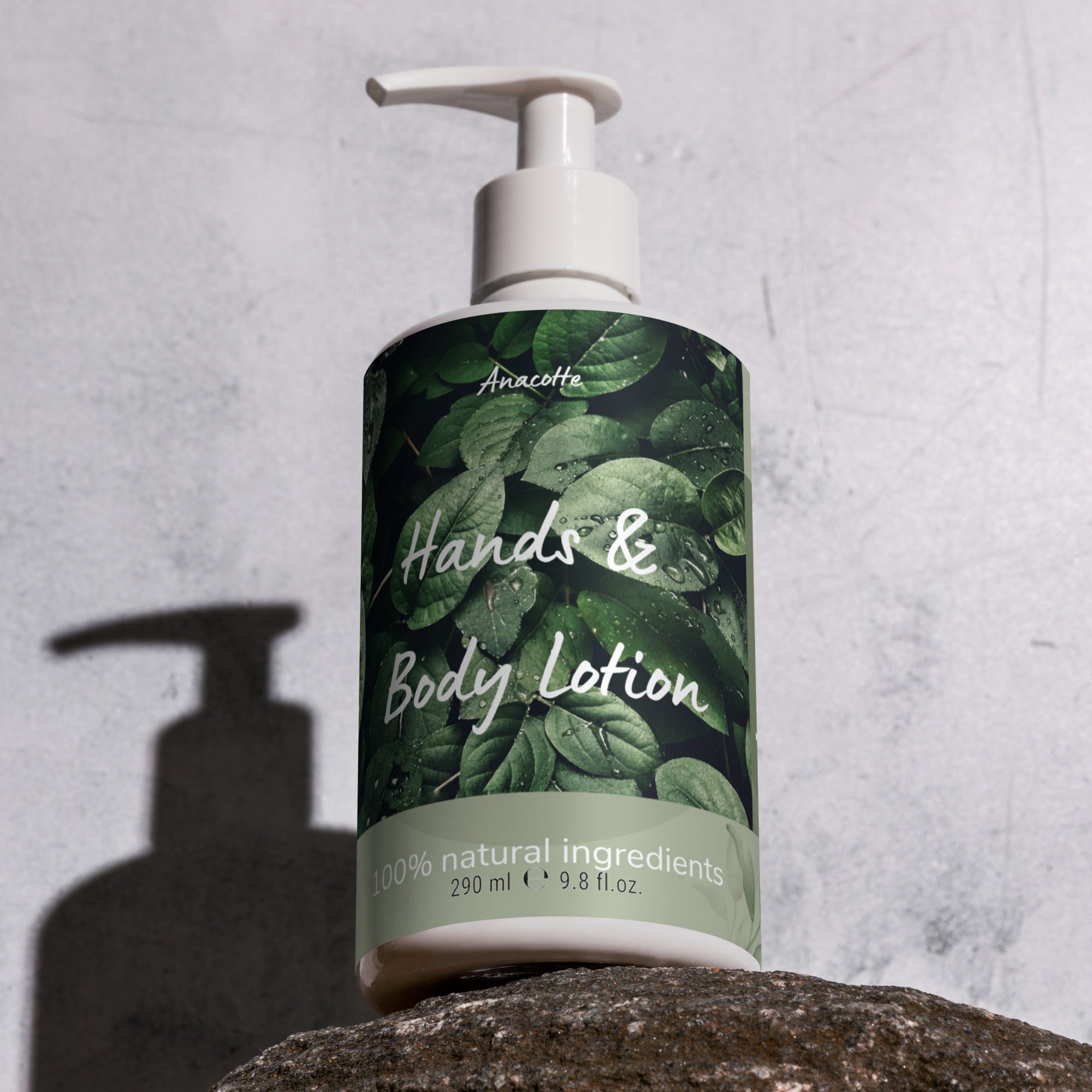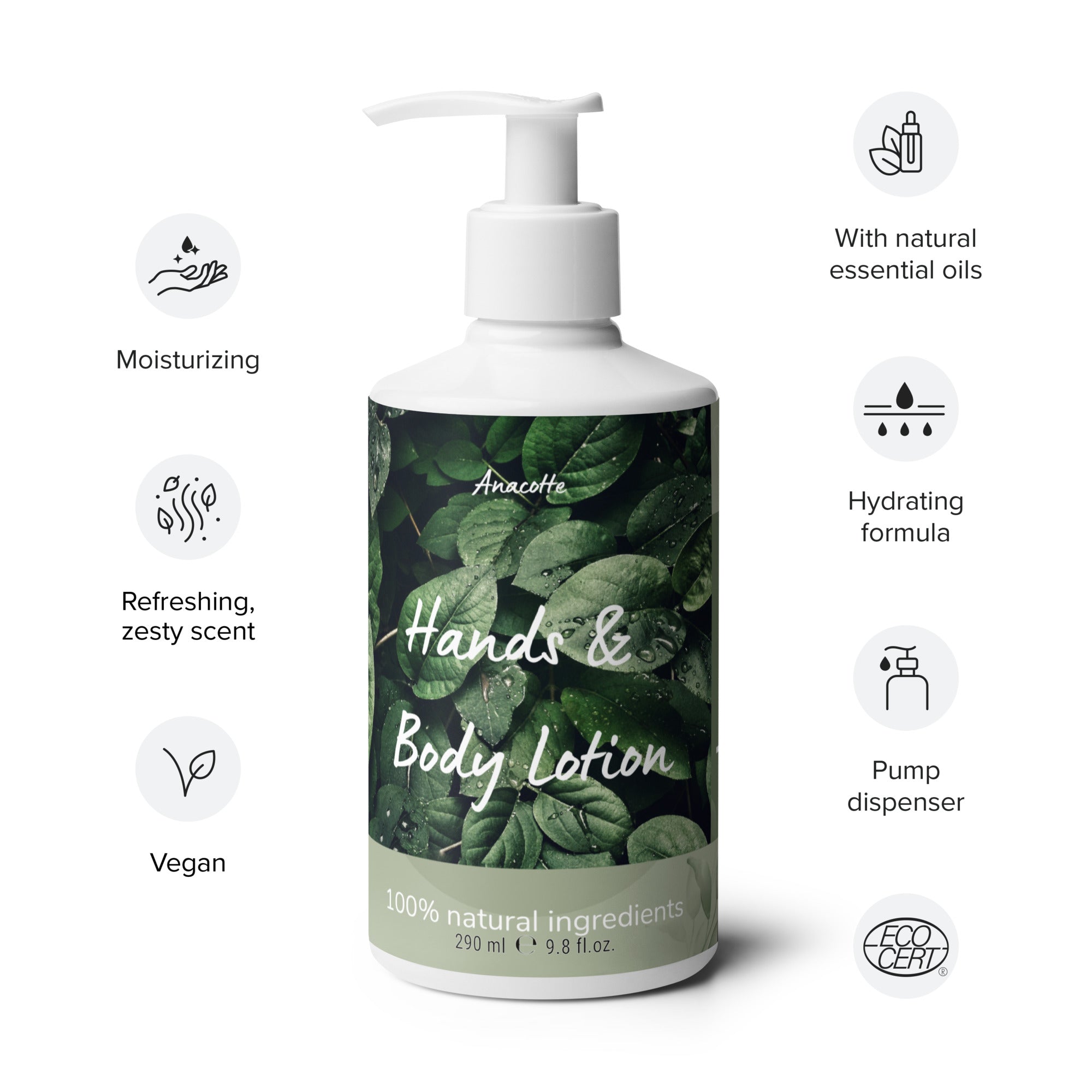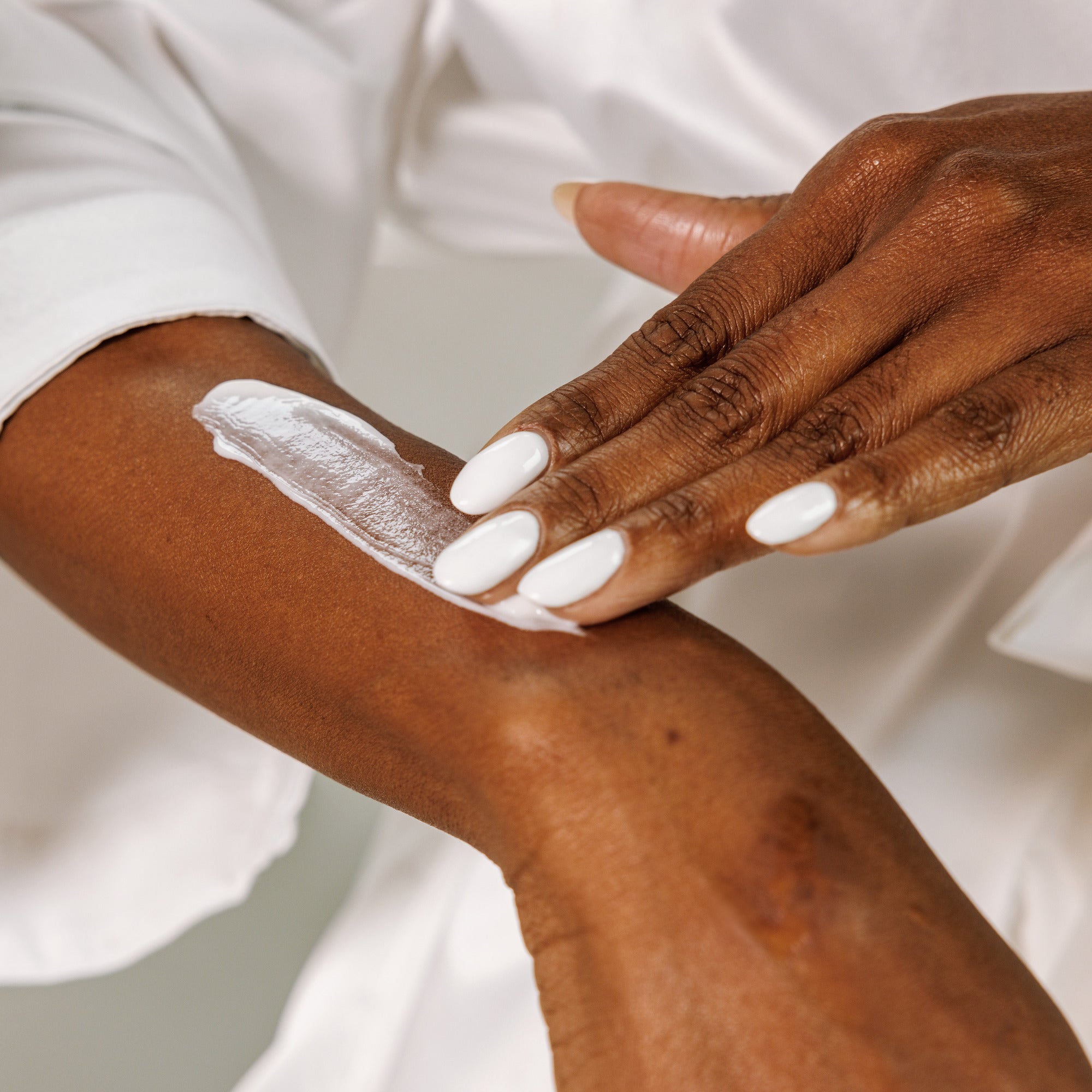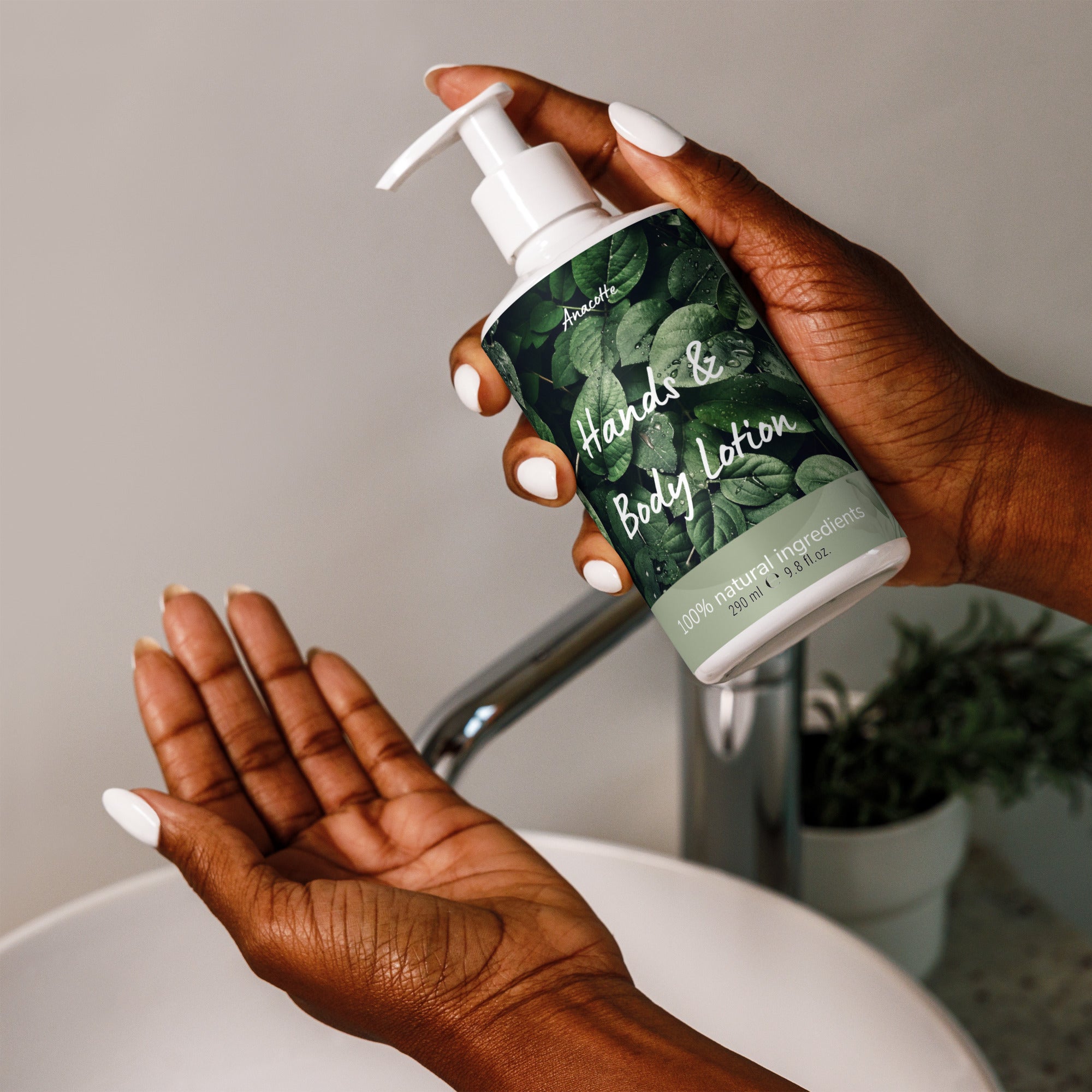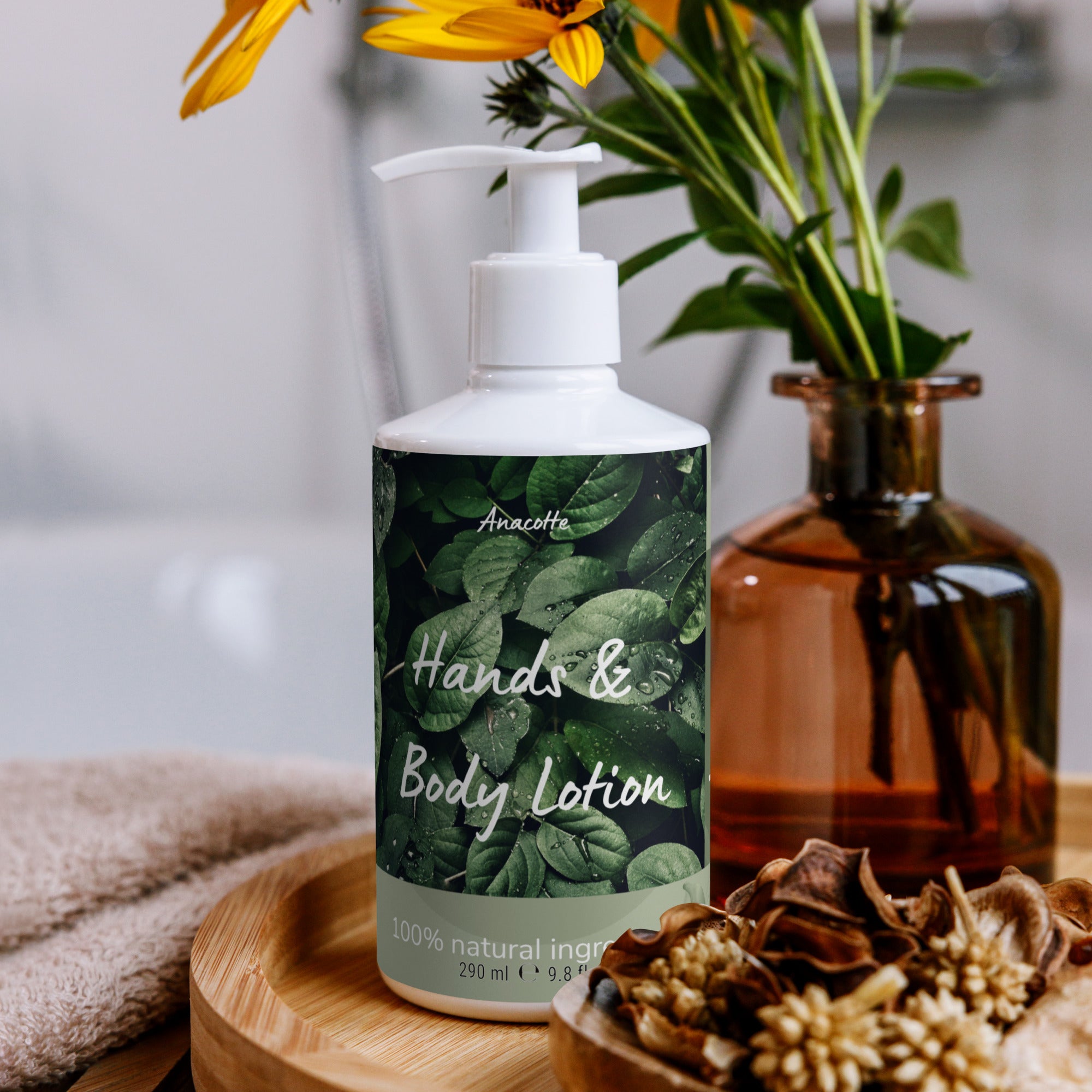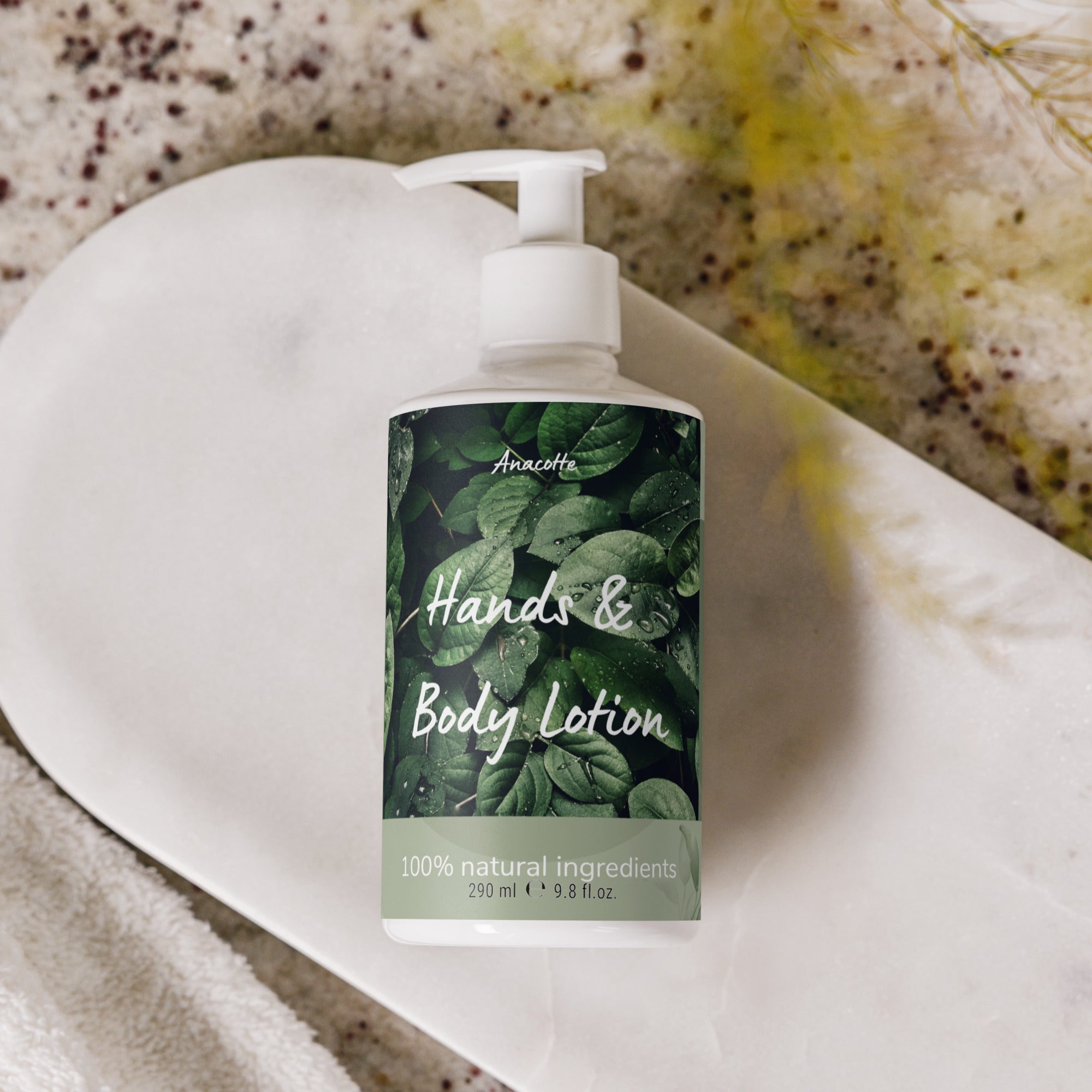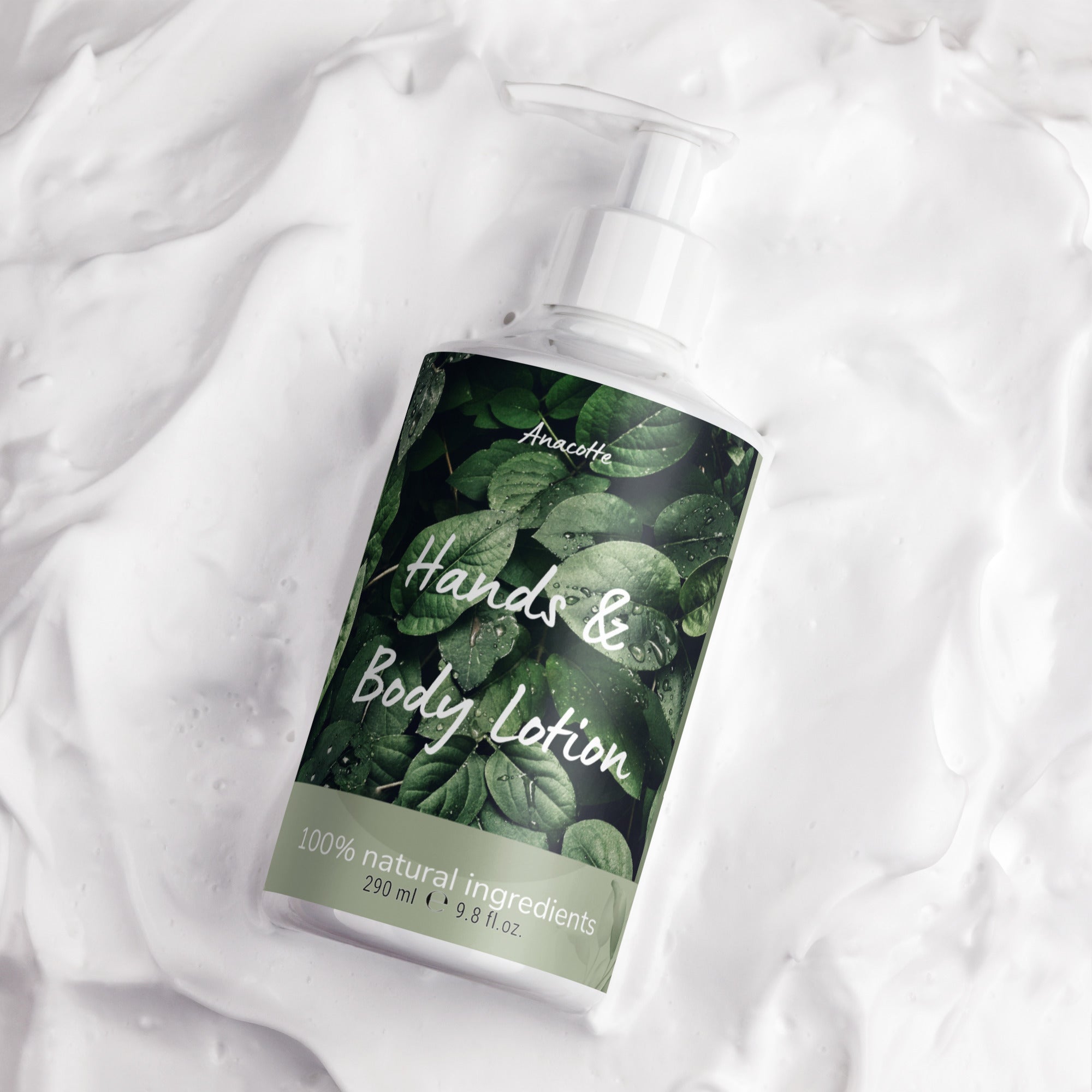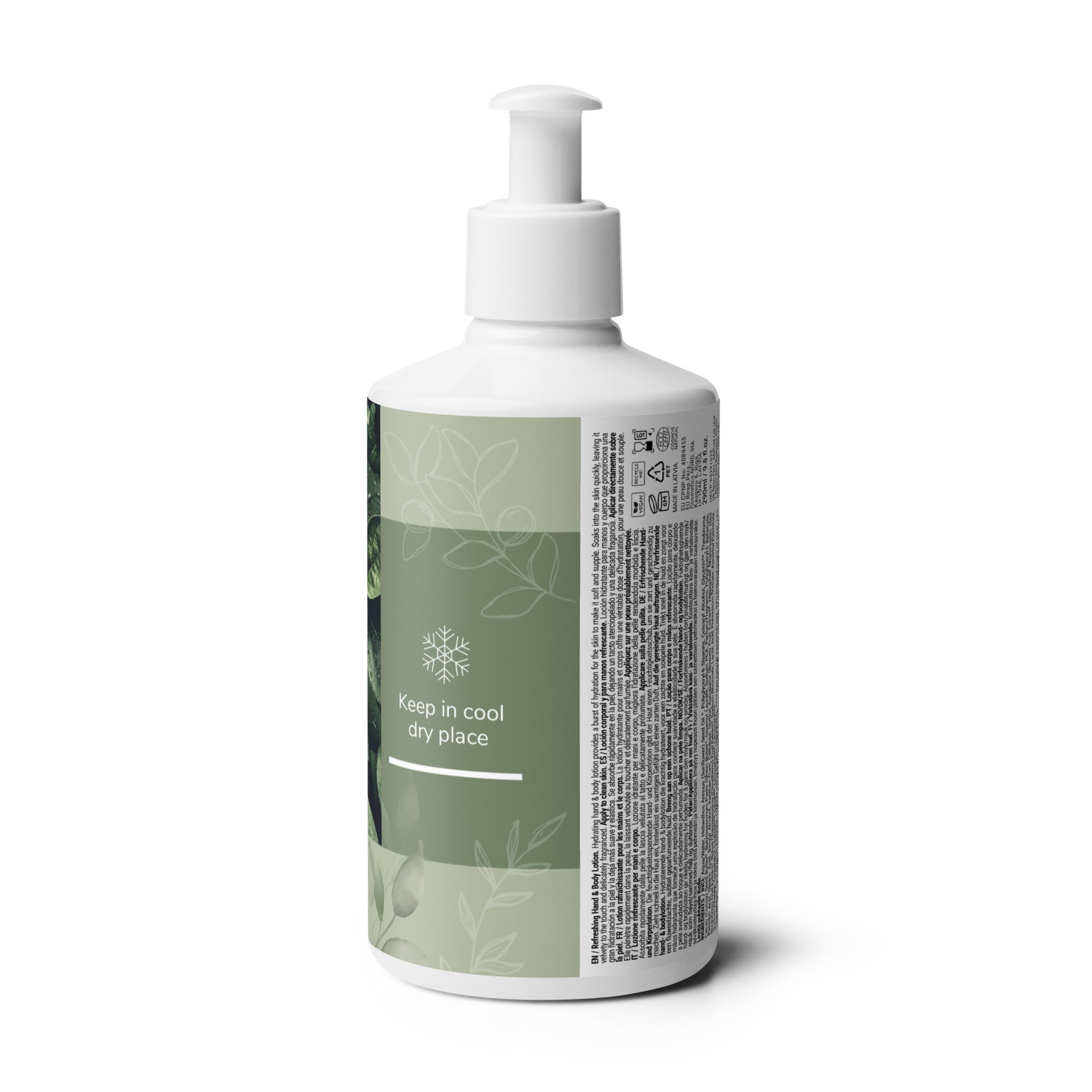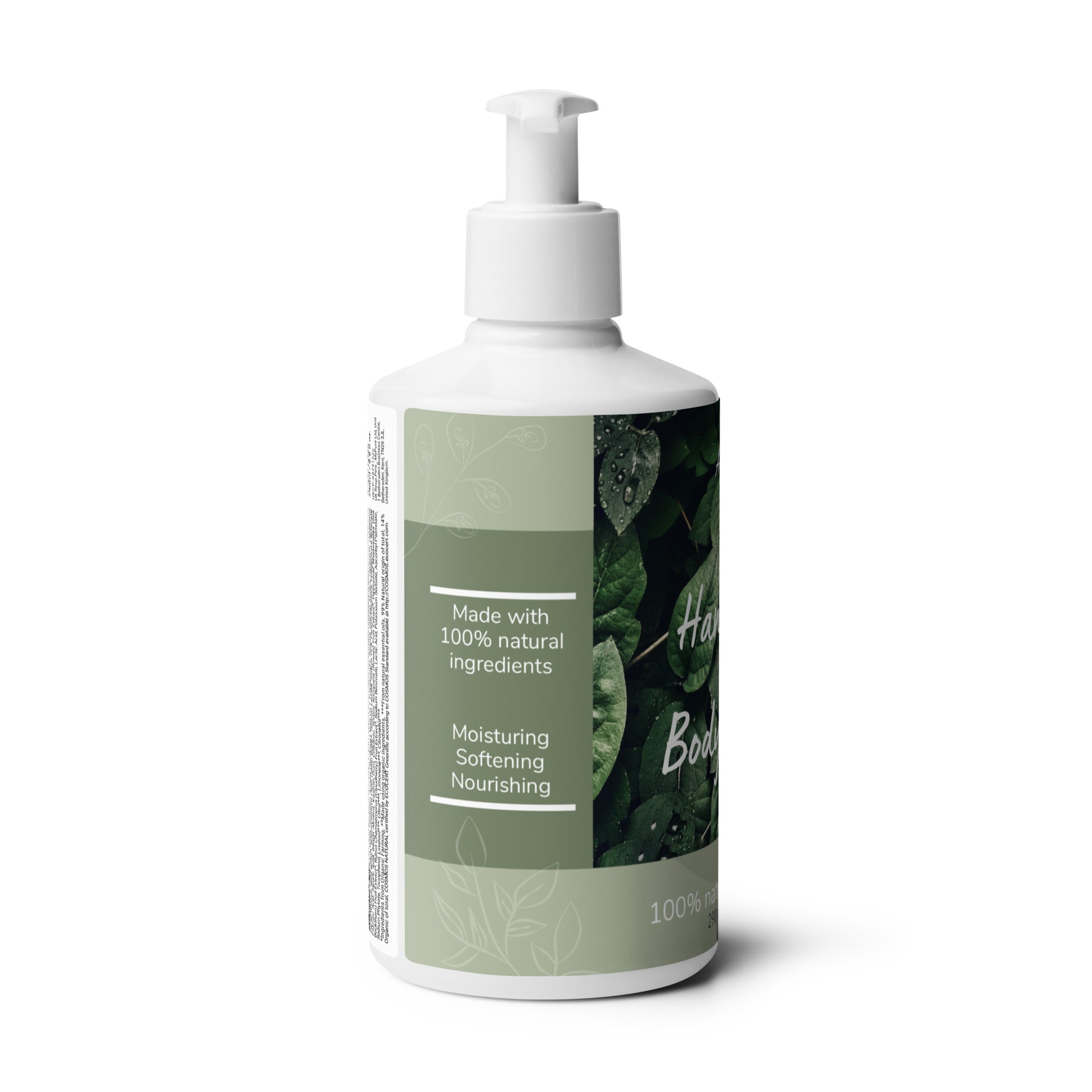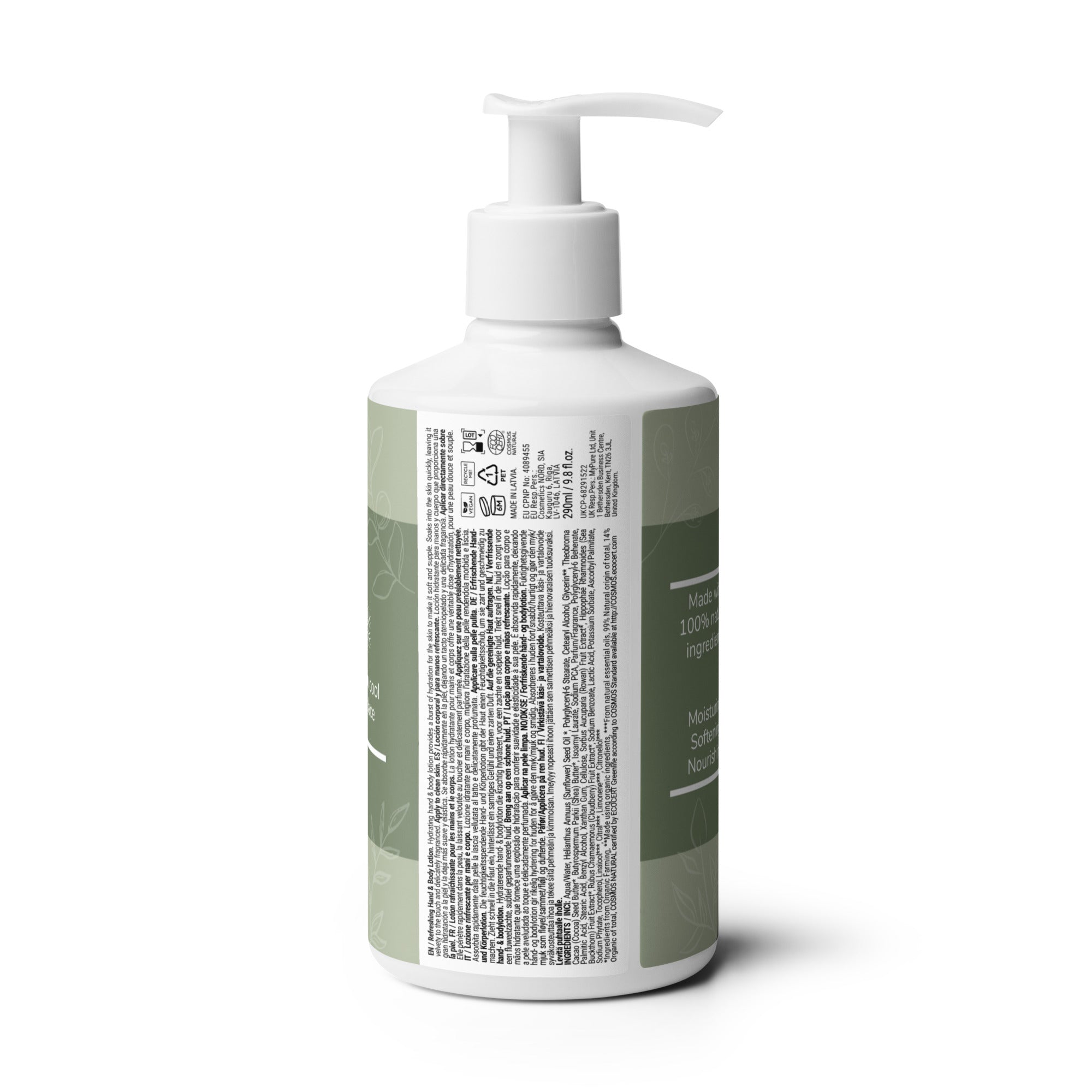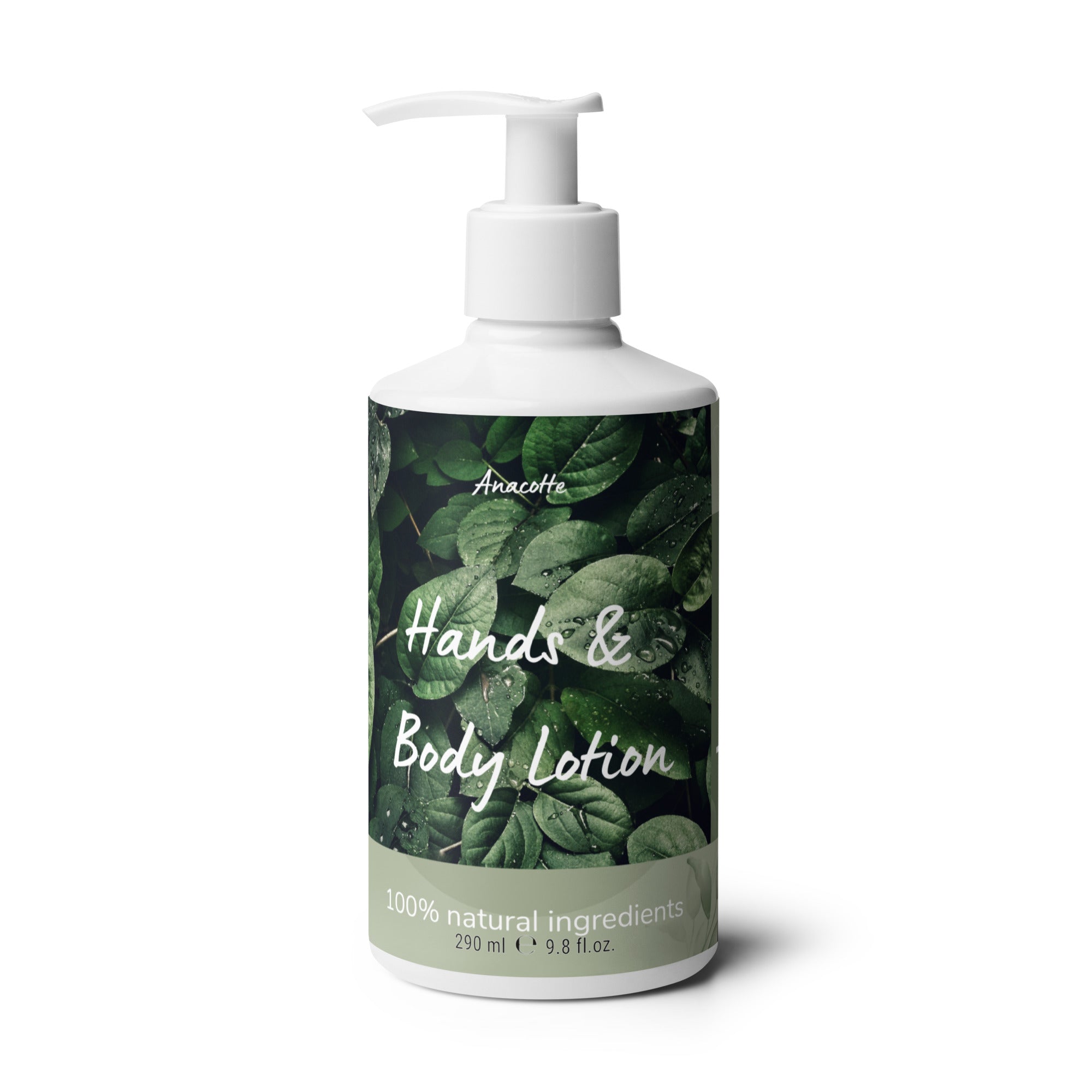 Anacotte Refreshing Hand & Body Lotion: Infused with Natural Ingredients
Anacotte Refreshing Hand & Body Lotion is your everyday essential for maintaining soft, hydrated skin. This 9.8 fl. oz. (290 ml) lotion is crafted from 99% naturally derived ingredients, with 14% sourced from organic farming.

Certified as COSMOS NATURAL by ECOCERT, this product's ingredients adhere to the highest standards of natural and organic cosmetic production. Infused with a unique blend of essential oils, it offers a refreshing zesty fragrance to uplift your senses while deeply nourishing your skin.

This vegan-friendly lotion contains a hydrating formula of sunflower seed oil, cocoa seed butter, and shea butter that works together to moisturize and soften your skin. The presence of rowan fruit extract, sea buckthorn fruit extract, and cloudberry fruit extract provides a rich source of antioxidants, promoting healthier skin.

Packaged with a convenient pump dispenser, the Anacotte Refreshing Hand & Body Lotion is easy to apply. Use it daily by massaging onto clean skin. As a precaution, we recommend testing this product on a small area of your skin before using it for the first time. In case of any adverse reactions, discontinue use and consult a healthcare professional.

Anacotte Refreshing Hand & Body Lotion is proudly made in Latvia. Our commitment is to provide you with high-quality, natural skincare products that respect both you and the environment.

Ingredients: Aqua/Water, Helianthus Annuus (Sunflower) Seed Oil , Polyglyceryl-6 Stearate, Cetearyl Alcohol, Glycerin*, Theobroma Cacao (Cocoa) Seed Butter*, Butyrospermum Parkii (Shea) Butter*, Isoamyl Laurate, Sodium PCA, Parfum/Fragrance, Polyglyceryl-6 Behenate, Palmitic Acid, Stearic Acid, Benzyl Alcohol, Xanthan Gum, Cellulose, Sorbus Aucuparia (Rowan) Fruit Extract*, Hippophae Rhamnoides (Sea Buckthorn) Fruit Extract*, Rubus Chamaemorus (Cloudberry) Fruit Extract*, Sodium Benzoate, Lactic Acid, Potassium Sorbate, Ascorbyl Palmitate, Sodium Phytate, Tocopherol, Linalool***, Citral***, Limonene***, Citronellol***.

*Ingredients from Organic Farming

**Made using organic ingredients

***From natural essential oils

99% natural origin of total, 14% organic of total

COSMOS NATURAL certified by ECOCERT Greenlife according to COSMOS Standard available at

https://COSMOS.ecocert.com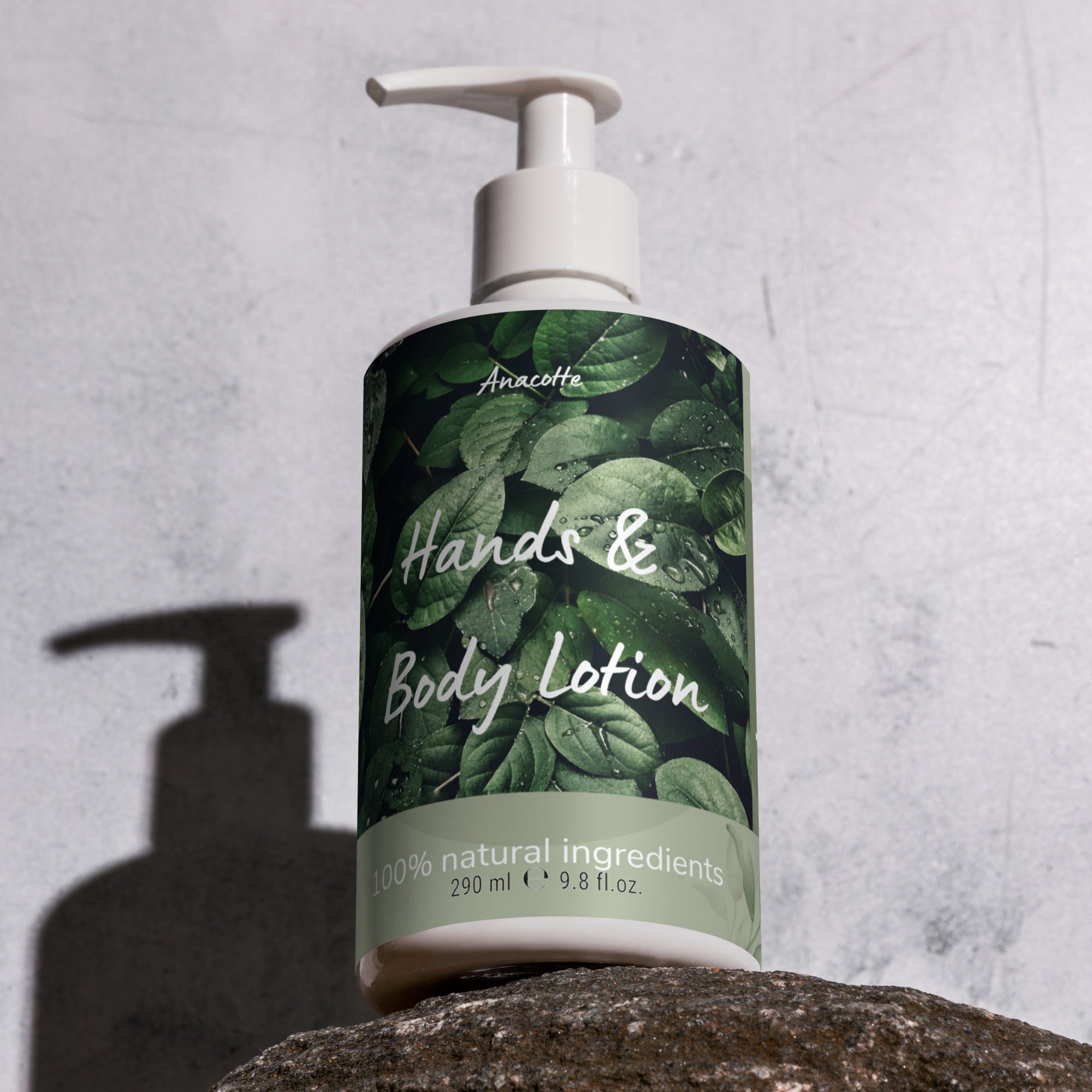 Anacotte Refreshing Hand & Body Lotion is your everyday essential for maintaining soft, hydrated skin. This 9.8 fl. oz. (290 ml) lotion is crafted from 99% naturally derived ingredients, with 14% sourced from organic farming.
Certified as COSMOS NATURAL by ECOCERT, this product's ingredients adhere to the highest standards of natural and organic cosmetic production. Infused with a unique blend of essential oils, it offers a refreshing zesty fragrance to uplift your senses while deeply nourishing your skin.
This vegan-friendly lotion contains a hydrating formula of sunflower seed oil, cocoa seed butter, and shea butter that works together to moisturize and soften your skin. The presence of rowan fruit extract, sea buckthorn fruit extract, and cloudberry fruit extract provides a rich source of antioxidants, promoting healthier skin.
Packaged with a convenient pump dispenser, the Anacotte Refreshing Hand & Body Lotion is easy to apply. Use it daily by massaging onto clean skin. As a precaution, we recommend testing this product on a small area of your skin before using it for the first time. In case of any adverse reactions, discontinue use and consult a healthcare professional.
Anacotte Refreshing Hand & Body Lotion is proudly made in Latvia. Our commitment is to provide you with high-quality, natural skincare products that respect both you and the environment.
Ingredients: Aqua/Water, Helianthus Annuus (Sunflower) Seed Oil , Polyglyceryl-6 Stearate, Cetearyl Alcohol, Glycerin*, Theobroma Cacao (Cocoa) Seed Butter*, Butyrospermum Parkii (Shea) Butter*, Isoamyl Laurate, Sodium PCA, Parfum/Fragrance, Polyglyceryl-6 Behenate, Palmitic Acid, Stearic Acid, Benzyl Alcohol, Xanthan Gum, Cellulose, Sorbus Aucuparia (Rowan) Fruit Extract*, Hippophae Rhamnoides (Sea Buckthorn) Fruit Extract*, Rubus Chamaemorus (Cloudberry) Fruit Extract*, Sodium Benzoate, Lactic Acid, Potassium Sorbate, Ascorbyl Palmitate, Sodium Phytate, Tocopherol, Linalool***, Citral***, Limonene***, Citronellol***.
*Ingredients from Organic Farming
**Made using organic ingredients
***From natural essential oils
99% natural origin of total, 14% organic of total
COSMOS NATURAL certified by ECOCERT Greenlife according to COSMOS Standard available at
https://COSMOS.ecocert.com
This product has no reviews yet.
This product has no reviews yet.