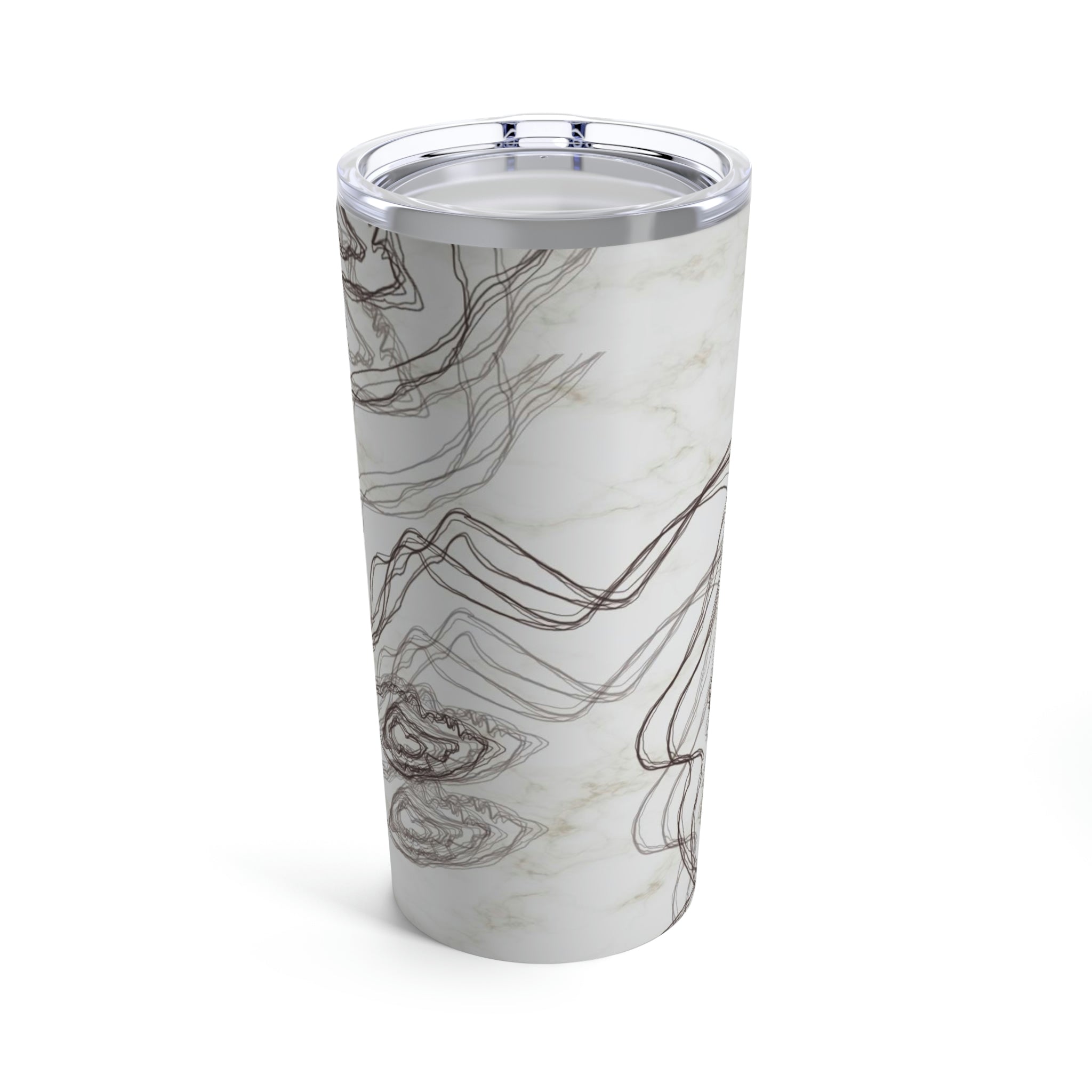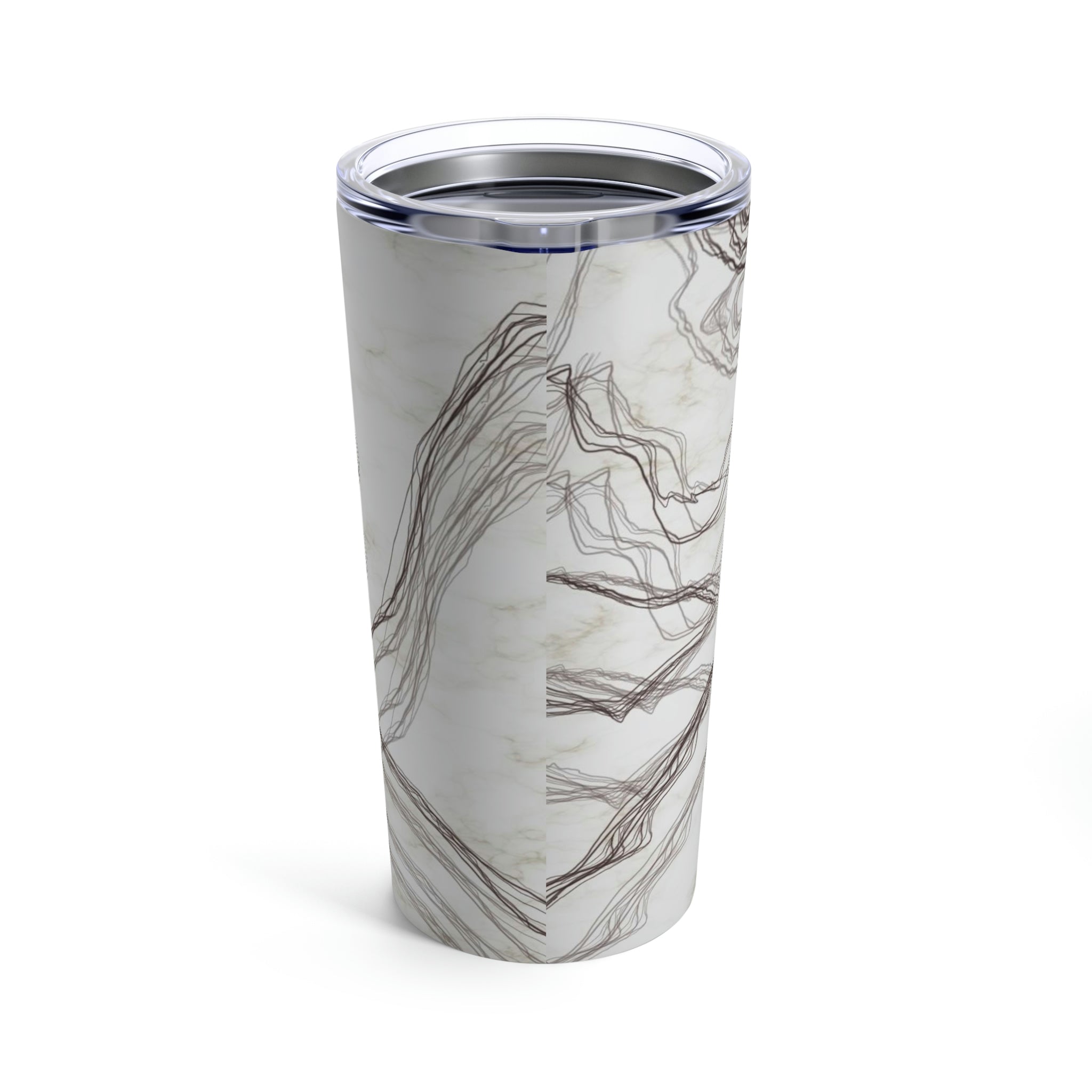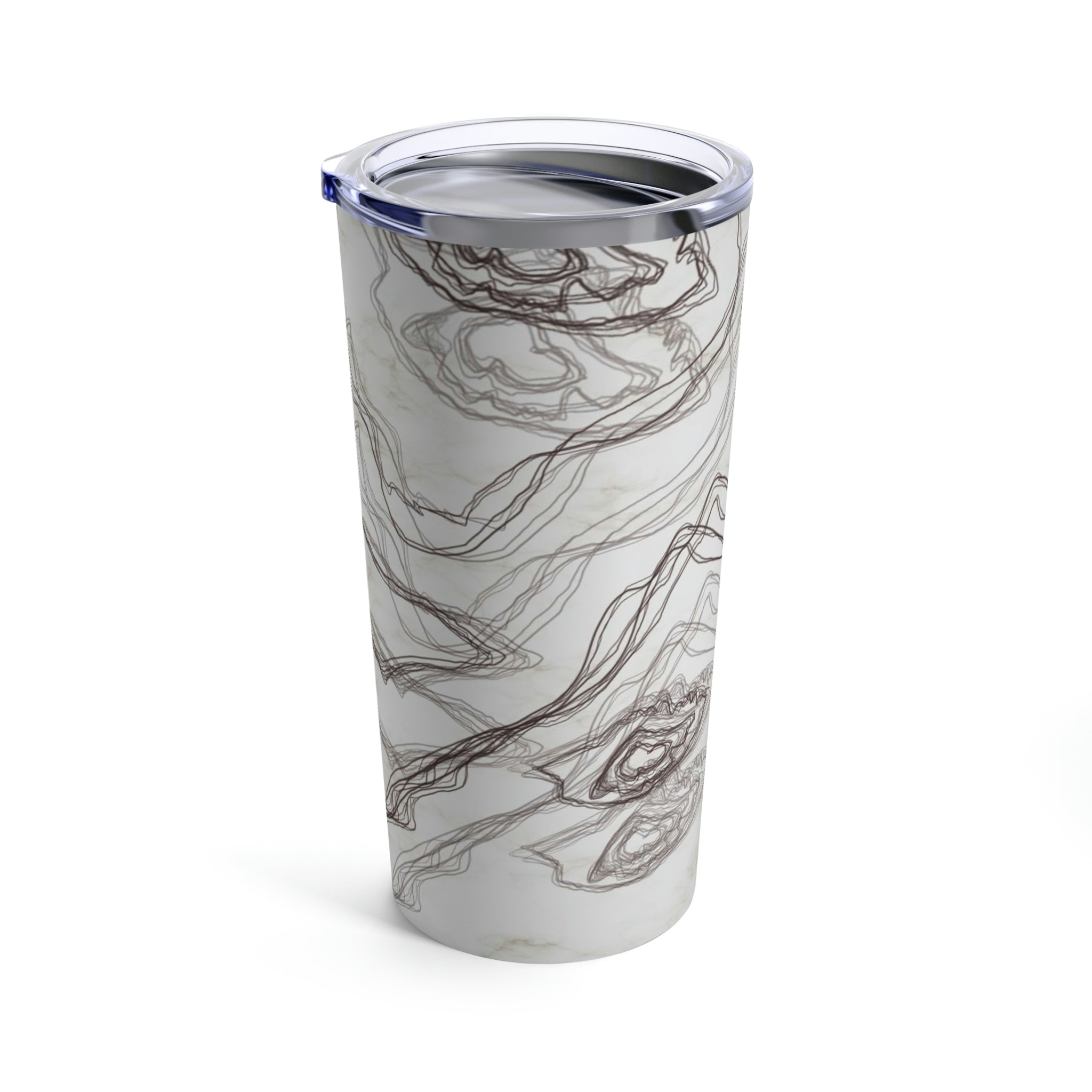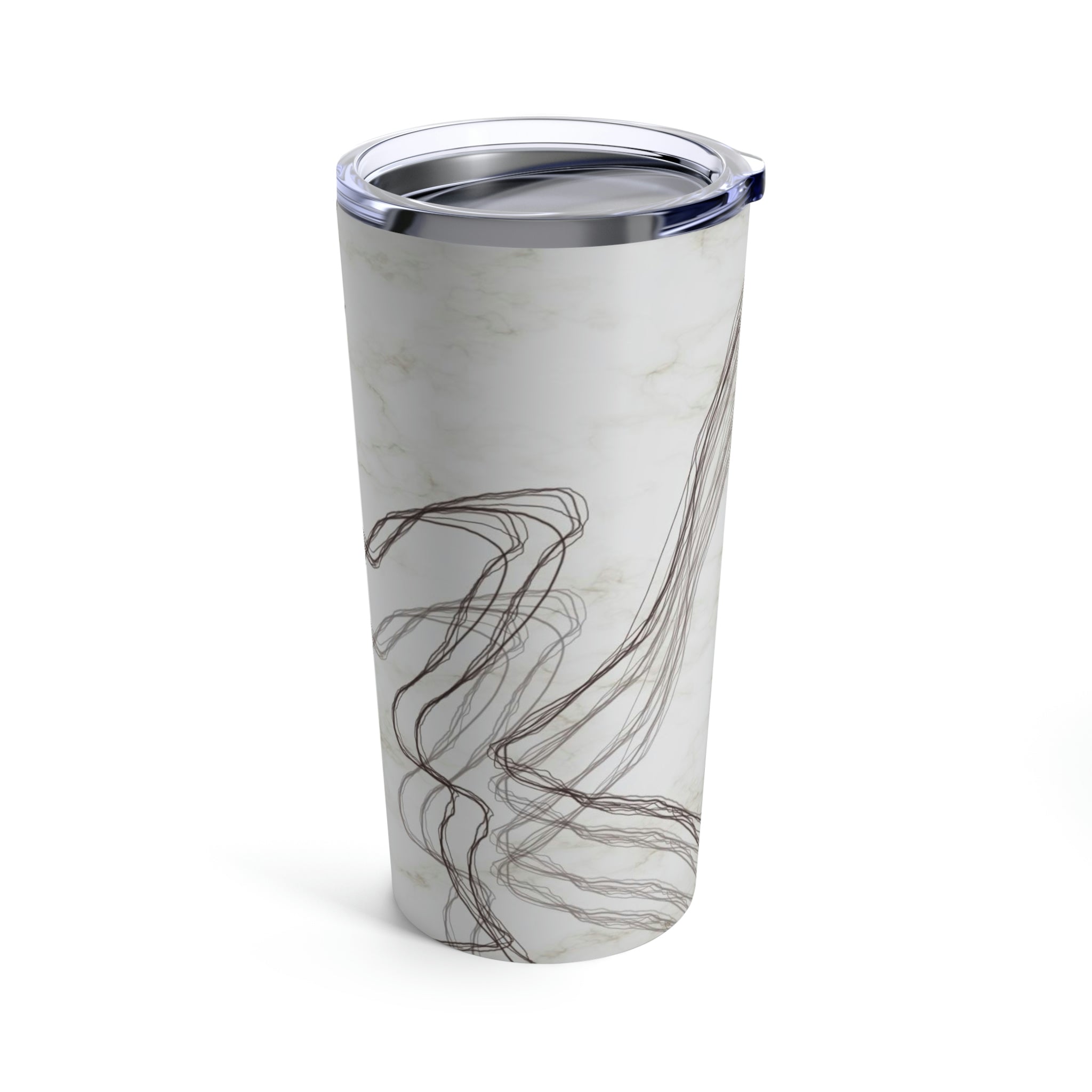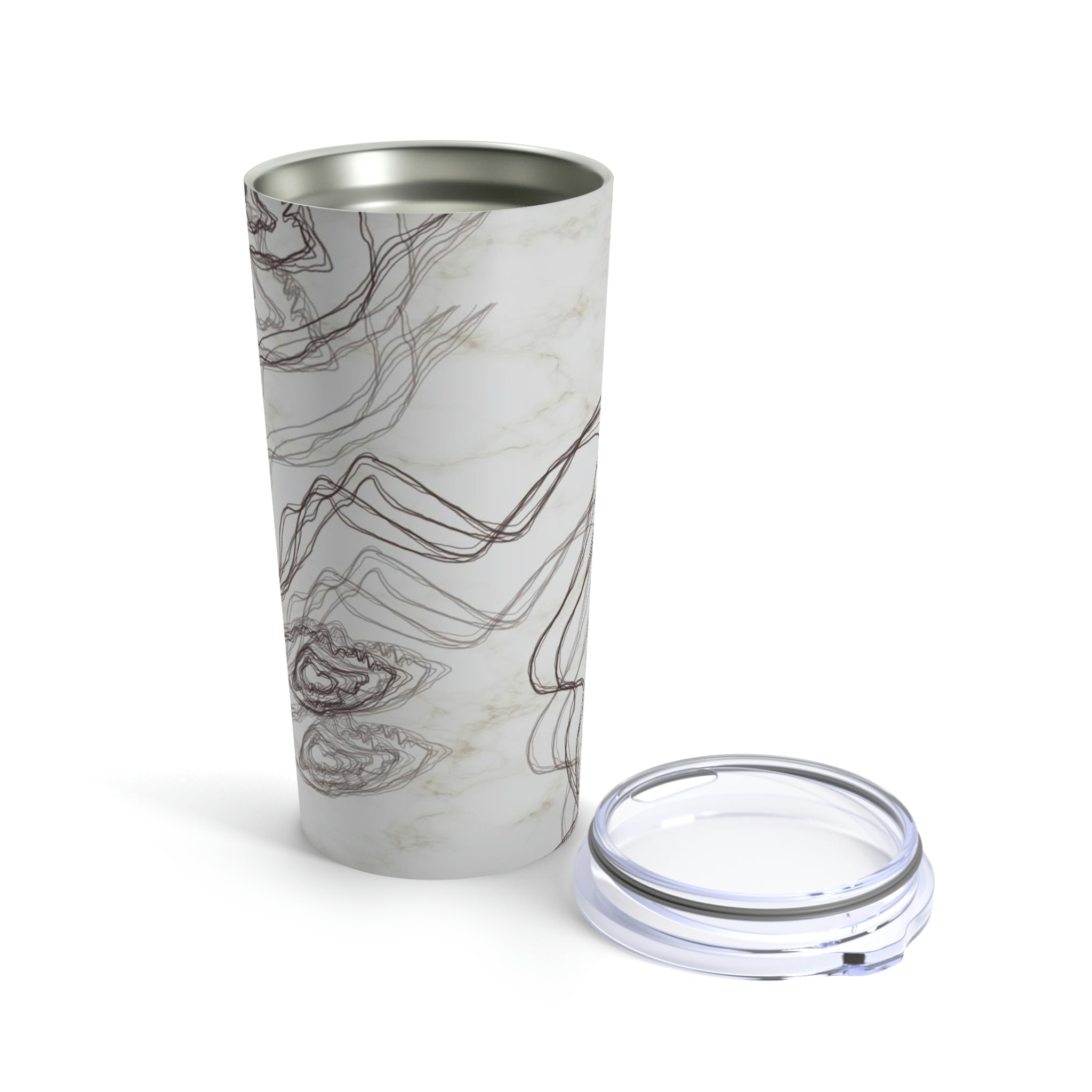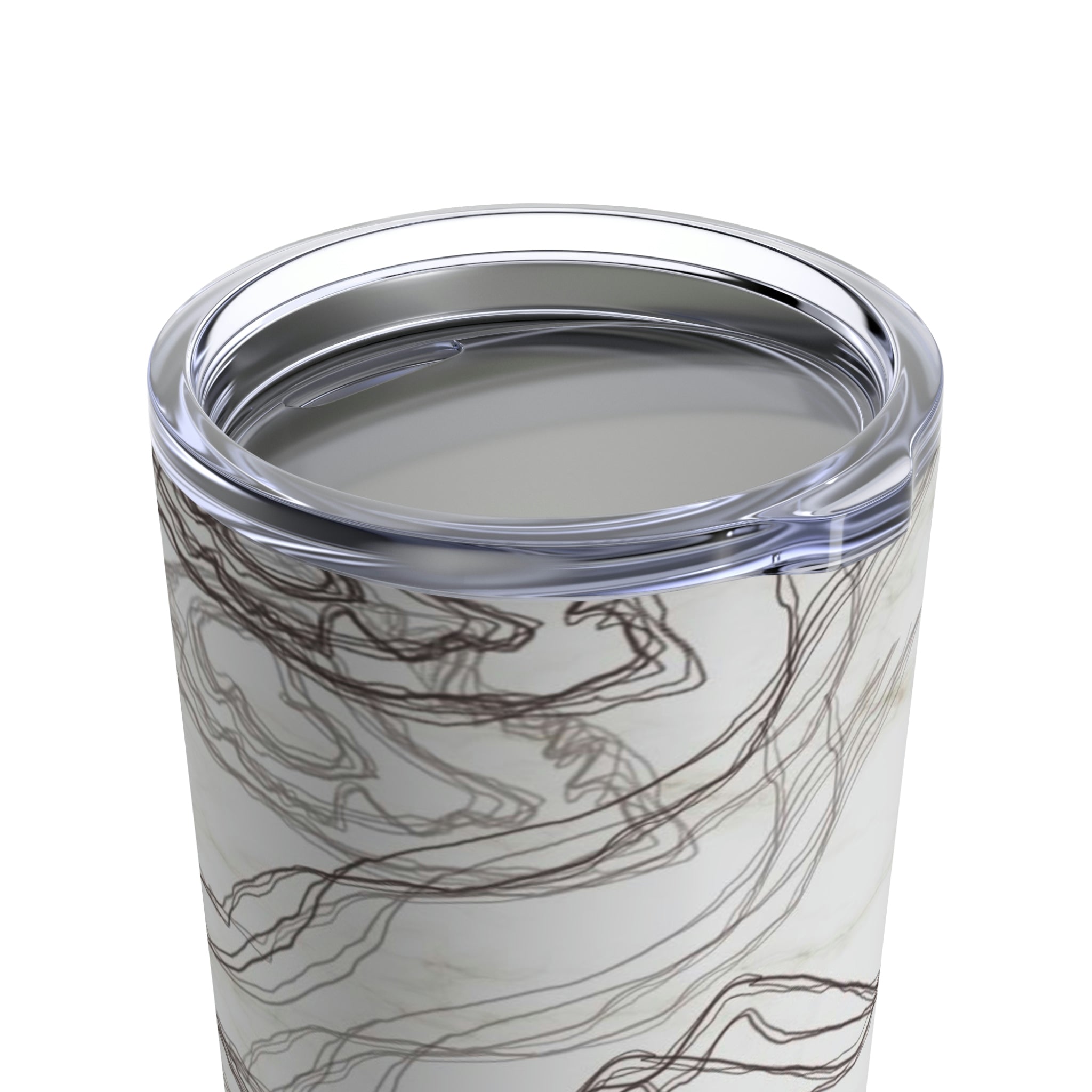 Anacotte Geometric Marble Tumbler 20oz: Stylish and Functional Drinkware
Introducing the Ultimate Stainless Travel-Size Tumbler - Your Go-To Companion for Every Adventure! 🌟

Are you tired of the same old boring drink containers? Look no further! Our 20oz (0.59 l) vacuum-insulated stainless steel tumbler is here to elevate your beverage experience wherever life takes you. 🌎

Crafted with elegance and durability, this sleek tumbler boasts rounded corners for easy sipping and a see-thru plastic lid, ensuring that you stay refreshed and spill-free all day long. 🔝

Unleash your personality and make a statement with our glossy finish, available in a wide array of colors and designs. Perfect for on-the-go explorers, busy professionals, or countryside connoisseurs - this tumbler is the ultimate way to show off your unique style. 🎨

Key Features:

💠 Stainless Steel Construction: Built to withstand the test of time, our tumbler is designed with high-quality stainless steel that ensures optimal temperature control and long-lasting performance.

💠 20oz (0.59 l) Capacity: With ample space for your favorite drinks, you'll stay refreshed and satisfied no matter where your adventures take you.

💠 Rounded Corners: Designed with your comfort in mind, our tumbler features smooth, rounded corners for effortless sipping.

💠 See-Thru Plastic Lid: Keep an eye on your beverage with our clear, easy-to-use plastic lid that also helps prevent spills and splashes.

💠 Glossy Finish: Make a statement and showcase your style with our stunning, eye-catching glossy finish.

So, what are you waiting for? Get your hands on the Ultimate Stainless Travel-Size Tumbler today and make every journey a stylish and refreshing experience! 🥂

|   | 20oz |
| --- | --- |
| Height, in | 6.77 |
| Diameter, in | 2.83 - 3.39 |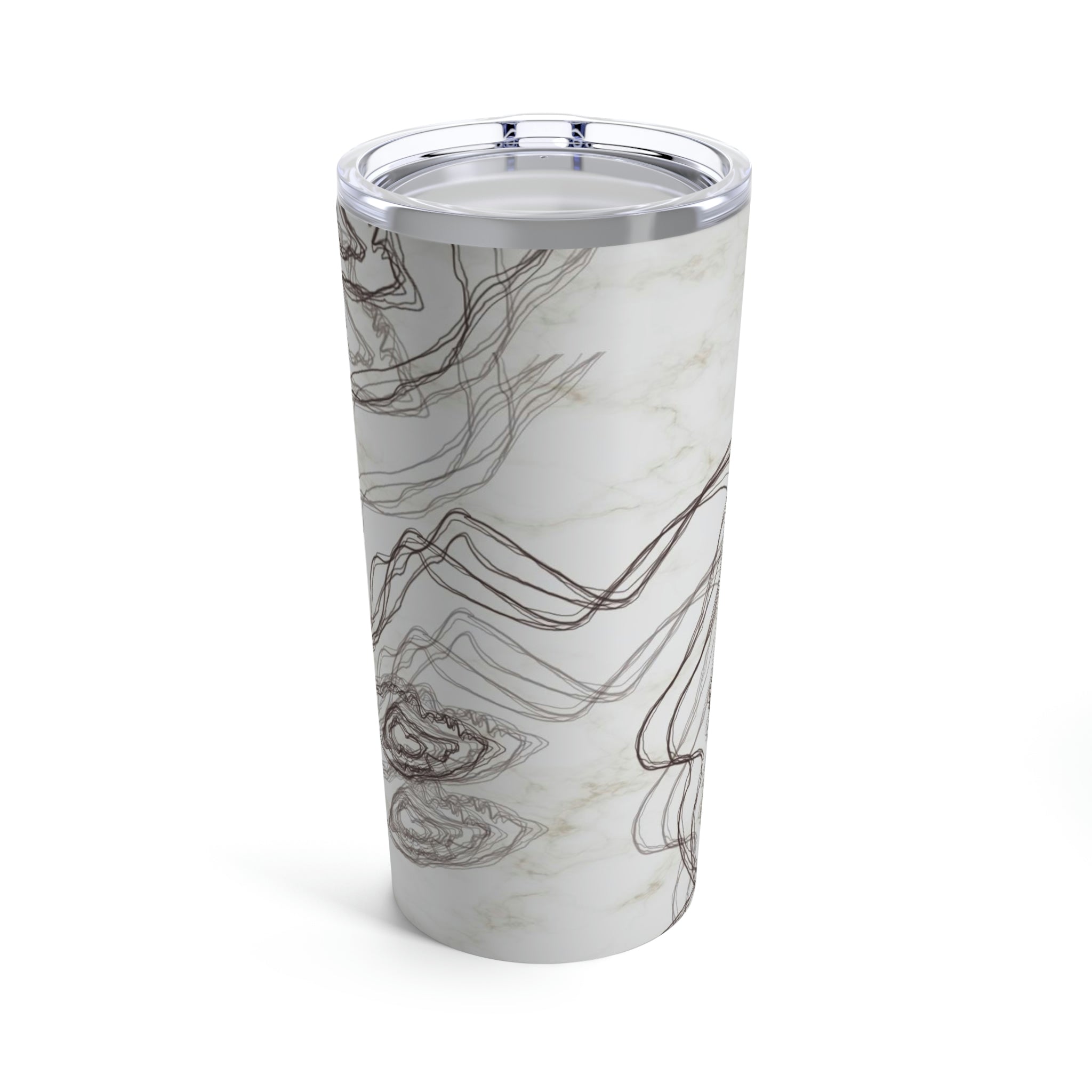 Introducing the Ultimate Stainless Travel-Size Tumbler - Your Go-To Companion for Every Adventure! 🌟
Are you tired of the same old boring drink containers? Look no further! Our 20oz (0.59 l) vacuum-insulated stainless steel tumbler is here to elevate your beverage experience wherever life takes you. 🌎
Crafted with elegance and durability, this sleek tumbler boasts rounded corners for easy sipping and a see-thru plastic lid, ensuring that you stay refreshed and spill-free all day long. 🔝
Unleash your personality and make a statement with our glossy finish, available in a wide array of colors and designs. Perfect for on-the-go explorers, busy professionals, or countryside connoisseurs - this tumbler is the ultimate way to show off your unique style. 🎨
Key Features:
💠 Stainless Steel Construction: Built to withstand the test of time, our tumbler is designed with high-quality stainless steel that ensures optimal temperature control and long-lasting performance.
💠 20oz (0.59 l) Capacity: With ample space for your favorite drinks, you'll stay refreshed and satisfied no matter where your adventures take you.
💠 Rounded Corners: Designed with your comfort in mind, our tumbler features smooth, rounded corners for effortless sipping.
💠 See-Thru Plastic Lid: Keep an eye on your beverage with our clear, easy-to-use plastic lid that also helps prevent spills and splashes.
💠 Glossy Finish: Make a statement and showcase your style with our stunning, eye-catching glossy finish.
So, what are you waiting for? Get your hands on the Ultimate Stainless Travel-Size Tumbler today and make every journey a stylish and refreshing experience! 🥂
|   | 20oz |
| --- | --- |
| Height, in | 6.77 |
| Diameter, in | 2.83 - 3.39 |
This product has no reviews yet.
This product has no reviews yet.