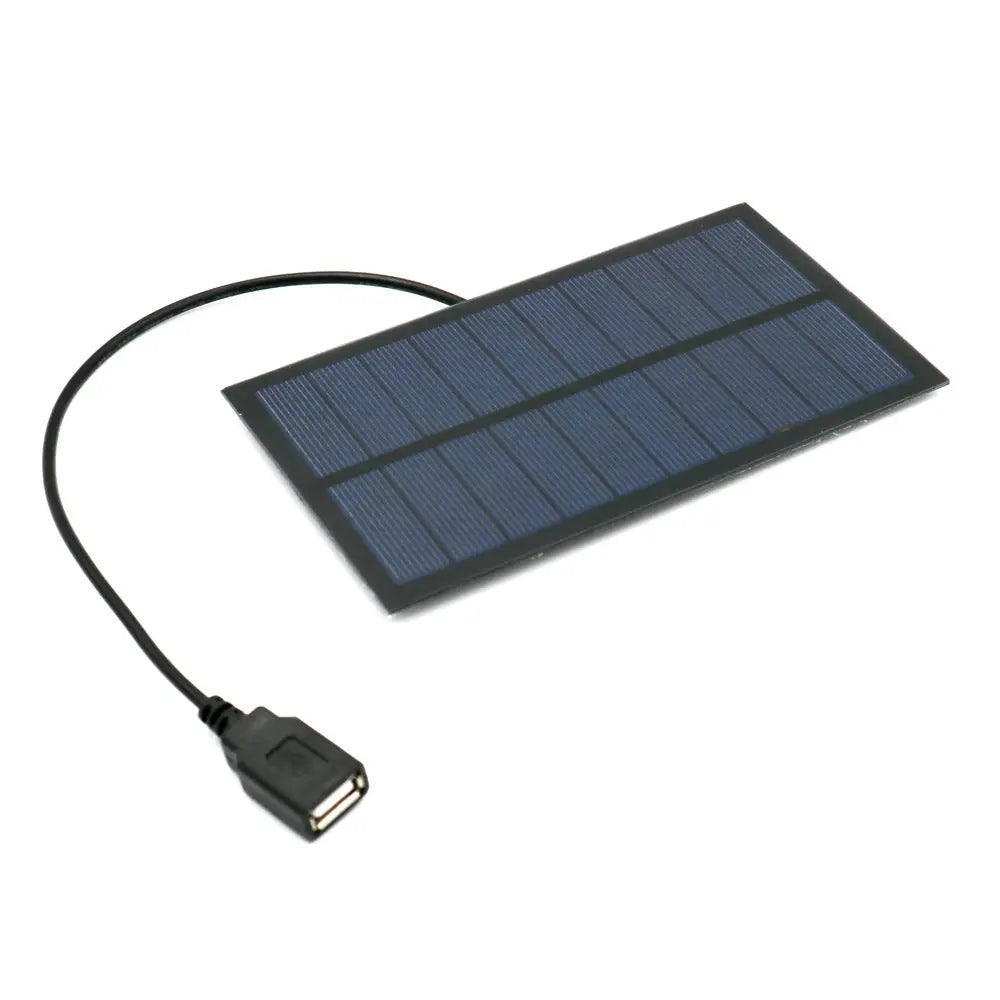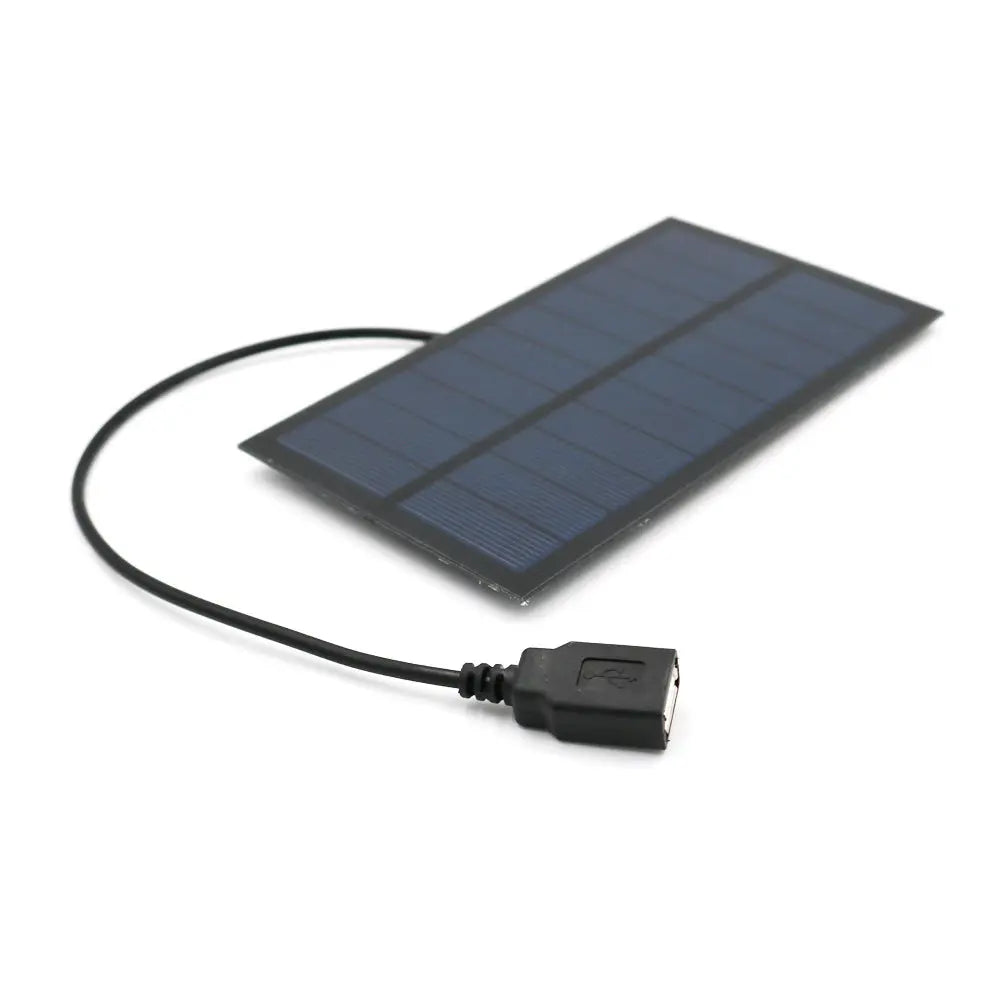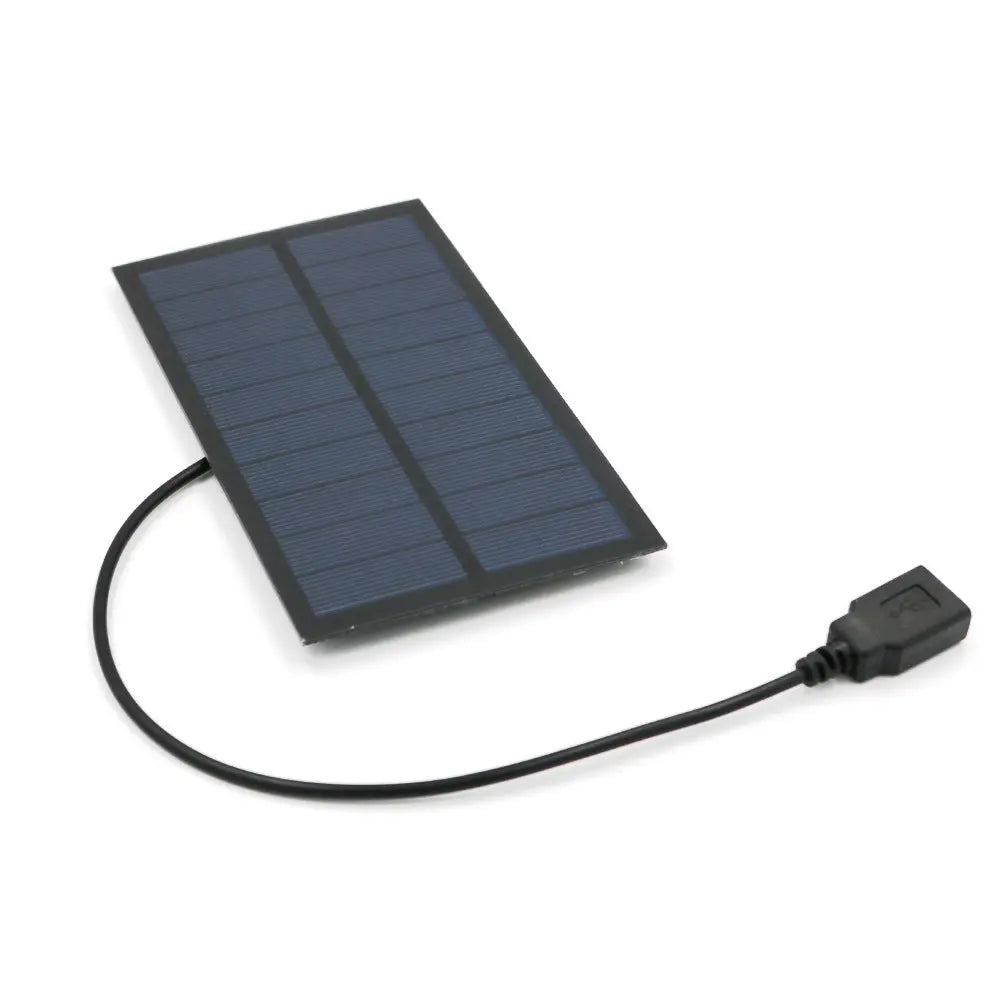 Portable USB Output Solar Charger
The Portable Solar Panel USB Charger is the easiest way to charge your phone, power bank, and USB devices directly in the sunlight. Just plug to play, and connect your USB device to the integrated USB port to be charged. Suitable for charging your smartphone, power bank, and other 5V USB electronic devices during backpacking, hiking, camping, and cycling.

The lightweight, small-size design allows the solar panel portable and backpack-friendly. Inbuilt hooks and extra carabiners make it easy to be strapped to your pack or tent. IP67 waterproof material makes the solar panel work under unexpected weather and easy to clean the surface of the panel. PET lamination technology, thin and flexible, last longer than other solar panels.

High conversion efficiency, high-efficiency output, excellent low light effect. The solar panel has a built-in monocrystalline silicon solar module that converts solar energy into electricity. A rugged and waterproof solar panel encapsulated in a high-quality PET film. Convert sunlight into electrical energy as a 5 Volt rechargeable battery solar charger. It is energy-saving and environmental friendly.

Features:

Lightweight, convenient to carry.

5V 2W PET 90X160mm USB interface.

Environmental and reliable, long life span.

With

PET

lamination, it is waterproof and flexible.

The compact design makes it very portable and versatile.

Specifications:

Working voltage: 5V
Maximum power: 6 W
Open circuit voltage: 6V
Process: PET Lamination
Working current: 400mA
Short circuit current: 460mA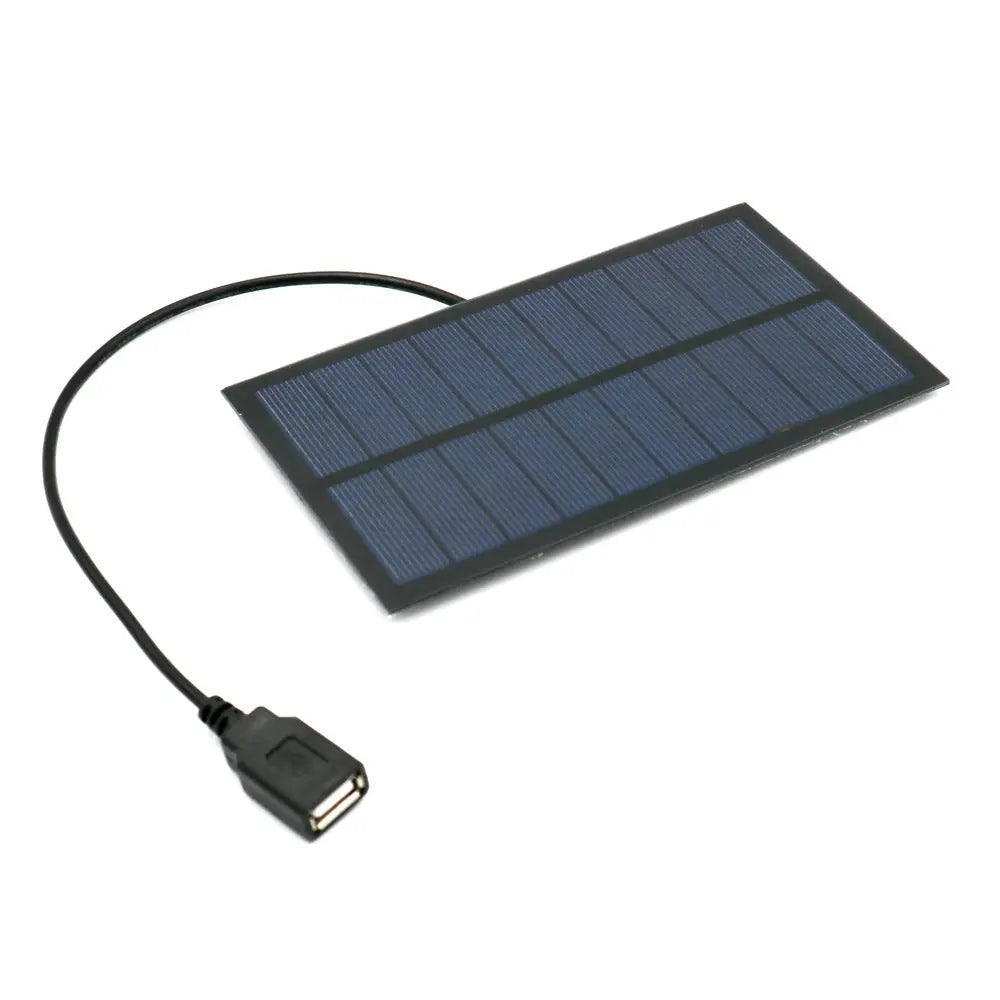 The Portable Solar Panel USB Charger is the easiest way to charge your phone, power bank, and USB devices directly in the sunlight. Just plug to play, and connect your USB device to the integrated USB port to be charged. Suitable for charging your smartphone, power bank, and other 5V USB electronic devices during backpacking, hiking, camping, and cycling.
The lightweight, small-size design allows the solar panel portable and backpack-friendly. Inbuilt hooks and extra carabiners make it easy to be strapped to your pack or tent. IP67 waterproof material makes the solar panel work under unexpected weather and easy to clean the surface of the panel. PET lamination technology, thin and flexible, last longer than other solar panels.
High conversion efficiency, high-efficiency output, excellent low light effect. The solar panel has a built-in monocrystalline silicon solar module that converts solar energy into electricity. A rugged and waterproof solar panel encapsulated in a high-quality PET film. Convert sunlight into electrical energy as a 5 Volt rechargeable battery solar charger. It is energy-saving and environmental friendly.
Features:
Lightweight, convenient to carry.

5V 2W PET 90X160mm USB interface.

Environmental and reliable, long life span.

With

PET

lamination, it is waterproof and flexible.

The compact design makes it very portable and versatile.
Specifications:
Working voltage: 5V
Maximum power: 6 W
Open circuit voltage: 6V
Process: PET Lamination
Working current: 400mA
Short circuit current: 460mA
This product has no reviews yet.
This product has no reviews yet.