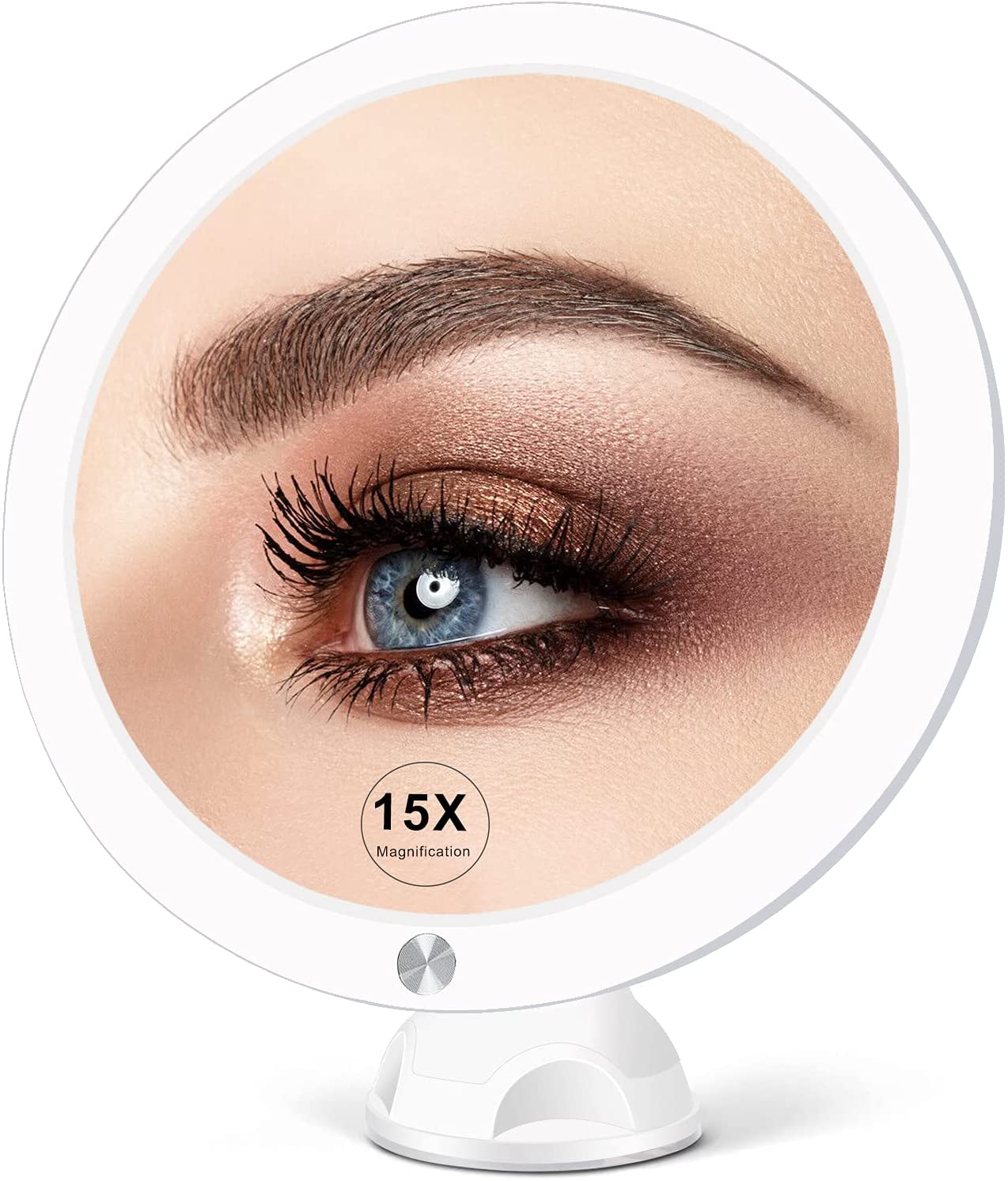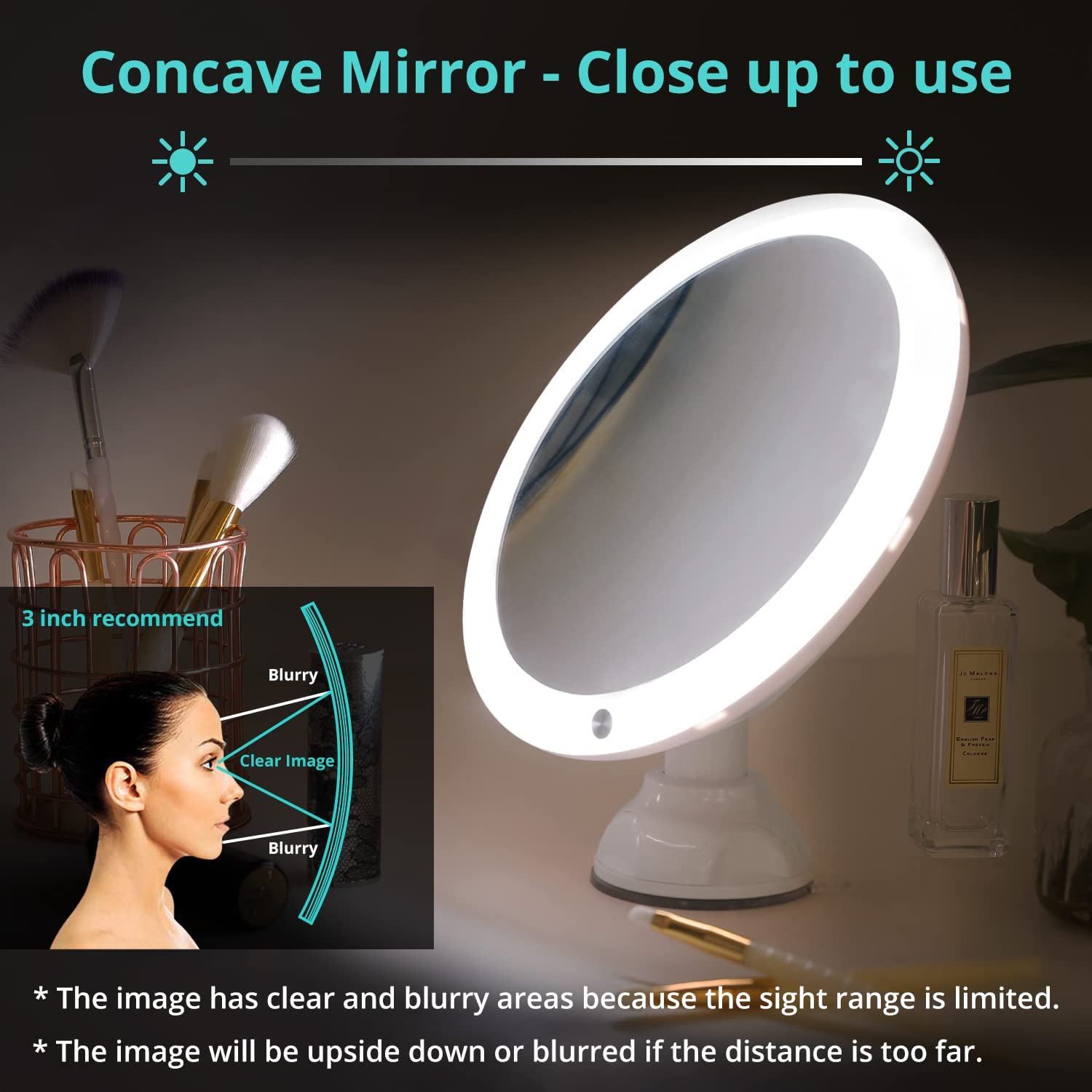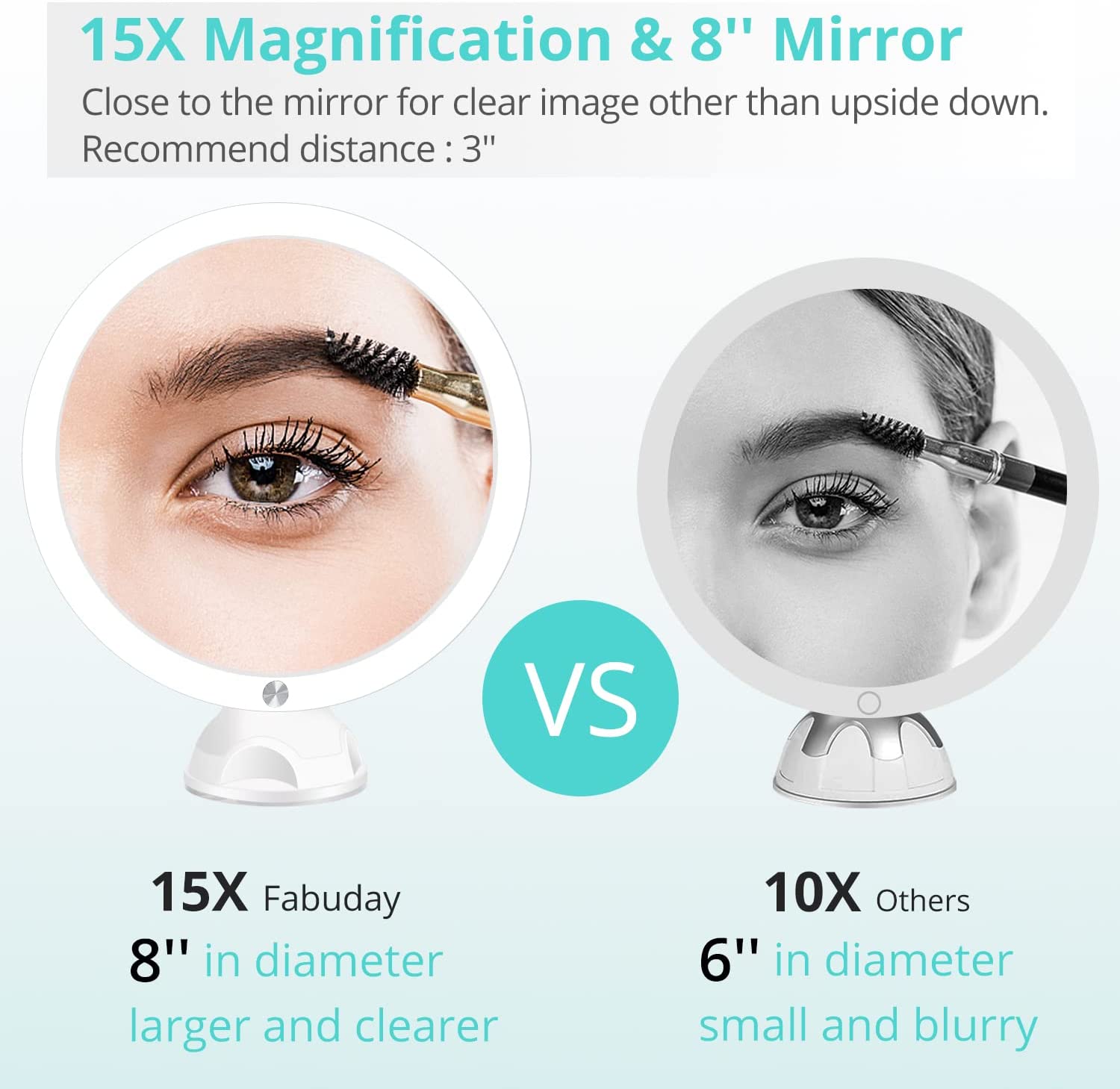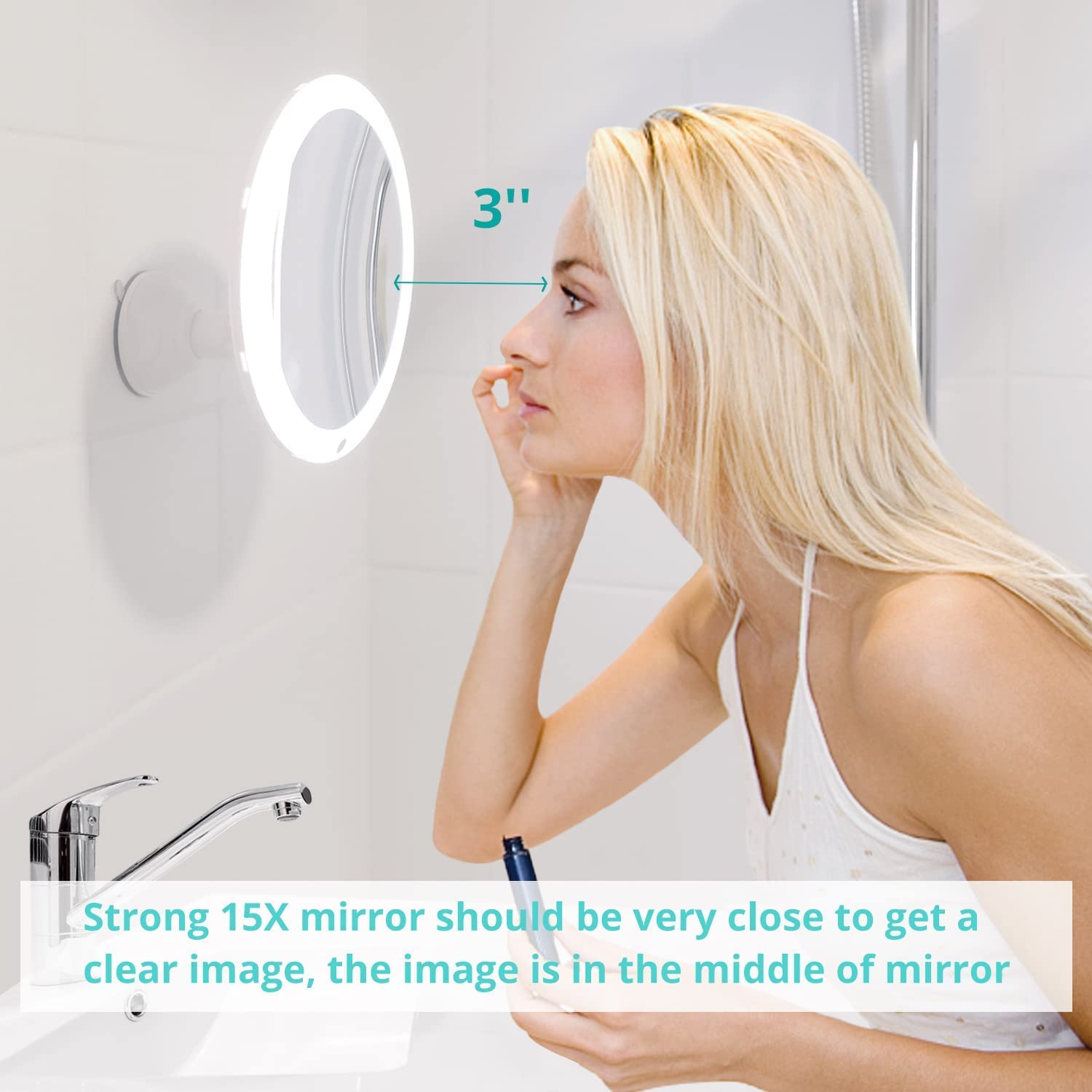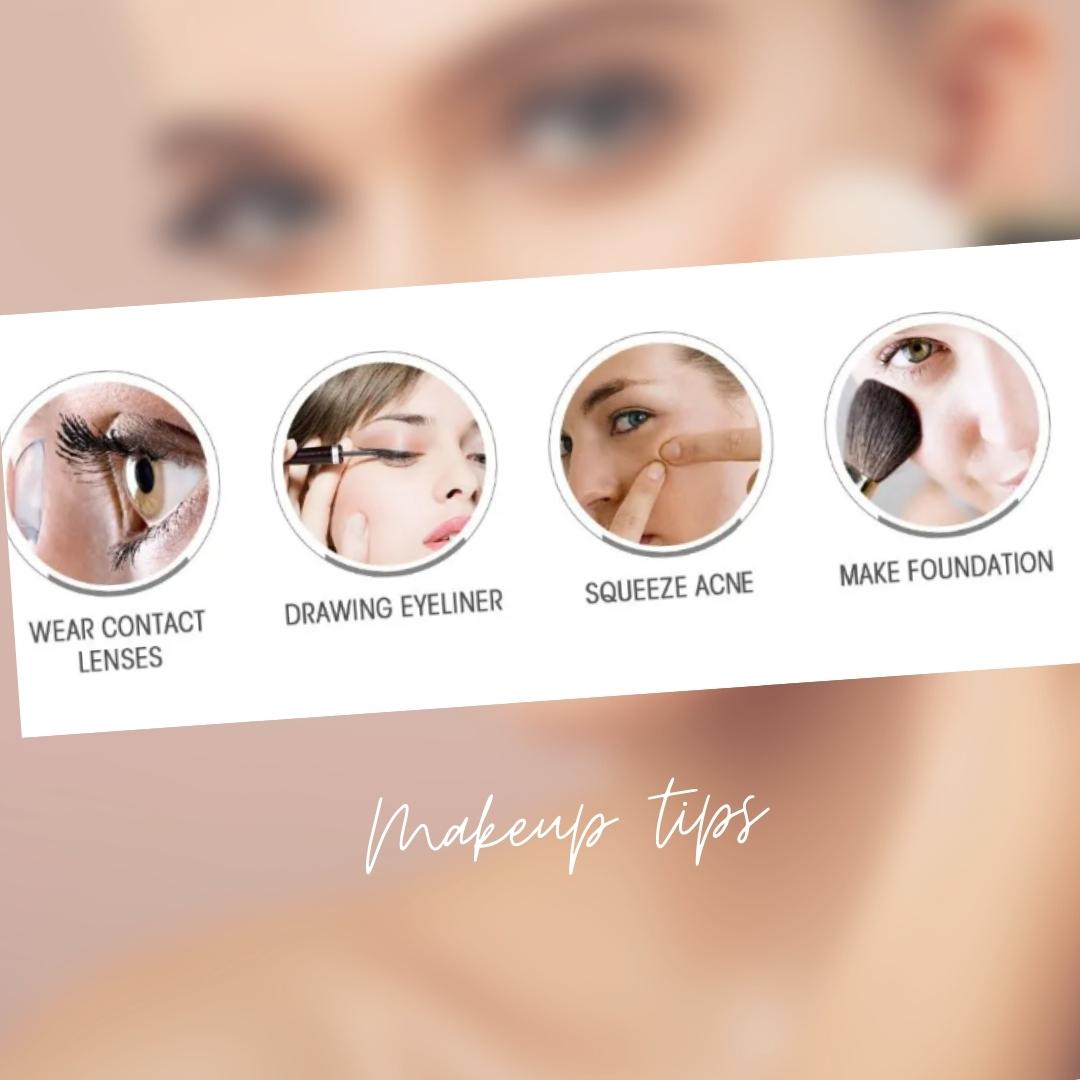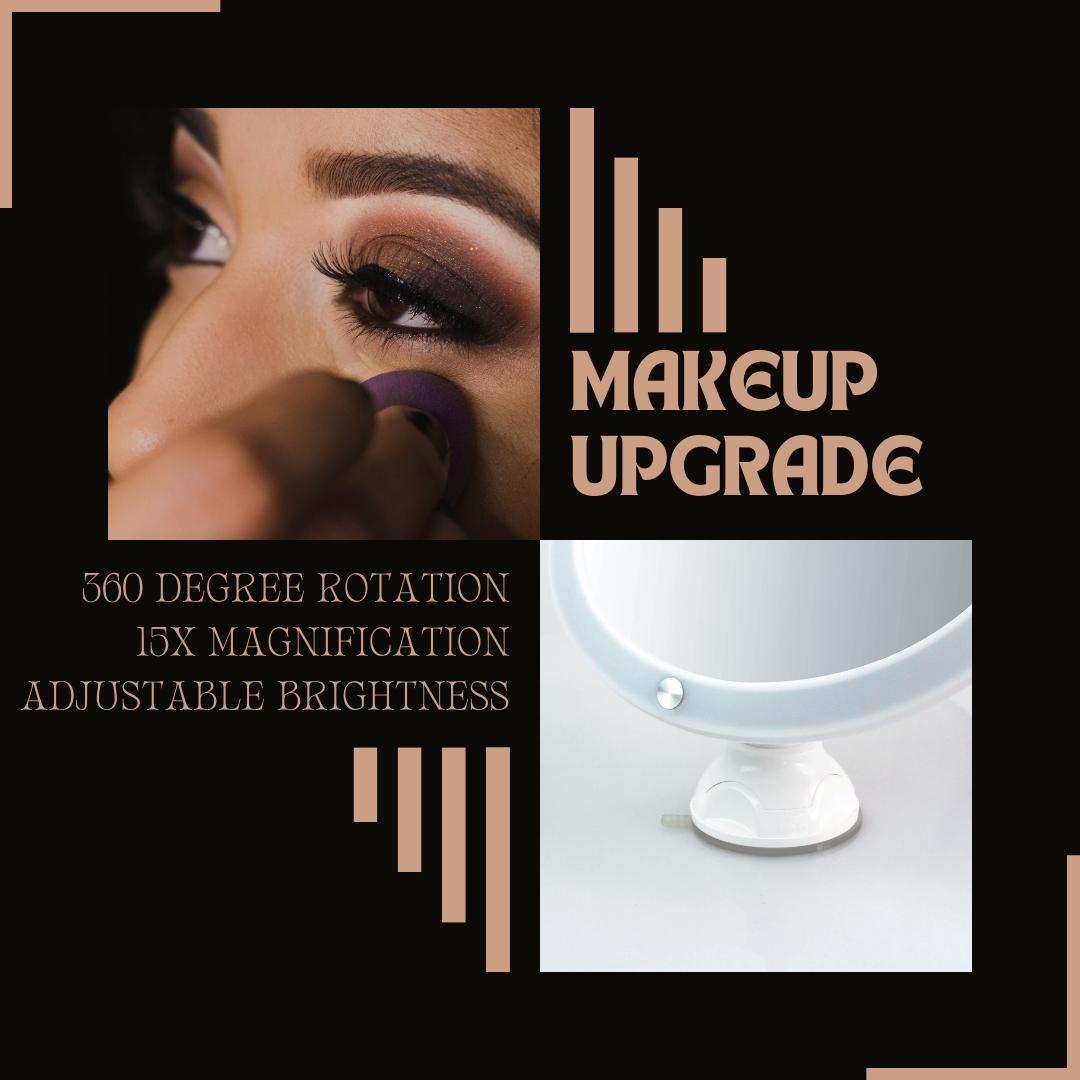 15x magnifying mirror with light 8 Inch with Suction Cups, Dual Power Supply, Adjustable Lighting
15x Magnifying Mirror with Light - 8 Inch, Suction Cups, Dual Power Supply, Adjustable Lighting

15x Magnifying Mirror with Light - 8 Inch, Suction Cups, Dual Power Supply, Adjustable Lighting

Discover a clearer and closer reflection of yourself with our state-of-the-art 15x magnification mirror, expertly designed to elevate your confidence and refine your makeup application process. Boasting an impressive 8-inch diameter, this generously sized mirror allows you to scrutinize every detail, ensuring that you always present your best self.

The enhanced magnification empowers you to execute intricate makeup techniques with ease and precision, such as applying false eyelashes, blending eyeshadows, or perfecting your eyeliner. Additionally, the 15x magnification is perfect for grooming tasks like tweezing eyebrows, trimming nose hair, and shaping facial hair with utmost accuracy.

No longer worry about missing any imperfections or uneven makeup application; our innovative 15x magnifying mirror delivers a crisp, detailed reflection that allows you to meticulously examine and perfect your appearance. Whether you're a makeup enthusiast or simply aiming to maintain a polished look, this mirror will quickly become an indispensable part of your daily routine.

Key Features:

30 LED Light Bulbs: Our mirror is equipped with 30 LED light bulbs, offering dual power supply options. The cordless design makes it easy to move and use anywhere.
Natural Bright Light: The lighted magnifying mirror delivers a soft, bright light that illuminates every detail of your face, making it perfect for use even in dimly lit environments.
Simple One-Button Design: Our user-friendly design features a twistable base for easy suction cup locking and unlocking. Simply twist clockwise to lock the suction cup and twist counterclockwise to release it.
Dual Power Supply: This 15x magnifying mirror is powered by either a USB cable or 4 AAA batteries (not included), giving you the flexibility to use it at home or on the go.
Powerful and Easy-Lock Suction Cup: The upgraded suction cup boasts an impressive weight capacity of up to 34lbs, ensuring a secure attachment to any smooth surface. To lock or release the suction cup, simply twist the base as needed.
Versatile Application: Our 15x magnifying mirror with light can be attached to a variety of clean, smooth surfaces such as glass, mirrors, windows, marble, and bathroom tiles.
Lightweight & Portable: The vanity mirror's portable and lightweight design makes it an ideal travel companion, easily fitting into your case for use wherever you go.

Additional Features:

15X Magnification with 8-inch size
Dual power supply
Touch sensor control
Adjustable brightness
360-degree rotation
Portable

Note: This 15x magnifying mirror facilitates meticulous facial grooming by providing enhanced visibility and accuracy of facial features. The 15x magnification requires close proximity to the mirror, typically within 4 inches.

Images:

15x magnifying mirror with light

15x magnifying mirror with lights suction to wall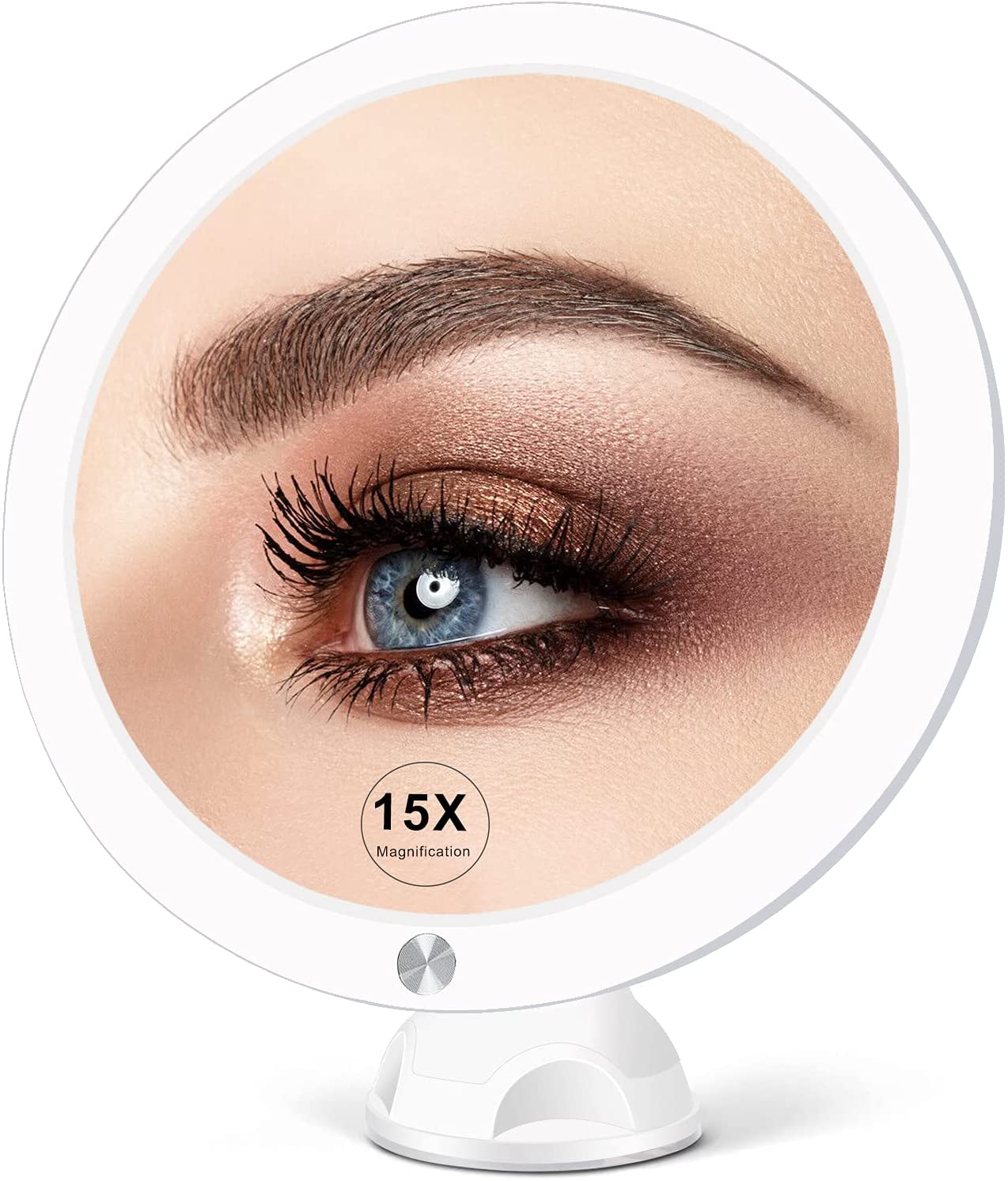 15x Magnifying Mirror with Light - 8 Inch, Suction Cups, Dual Power Supply, Adjustable Lighting
15x Magnifying Mirror with Light - 8 Inch, Suction Cups, Dual Power Supply, Adjustable Lighting
Discover a clearer and closer reflection of yourself with our state-of-the-art 15x magnification mirror, expertly designed to elevate your confidence and refine your makeup application process. Boasting an impressive 8-inch diameter, this generously sized mirror allows you to scrutinize every detail, ensuring that you always present your best self.
The enhanced magnification empowers you to execute intricate makeup techniques with ease and precision, such as applying false eyelashes, blending eyeshadows, or perfecting your eyeliner. Additionally, the 15x magnification is perfect for grooming tasks like tweezing eyebrows, trimming nose hair, and shaping facial hair with utmost accuracy.
No longer worry about missing any imperfections or uneven makeup application; our innovative 15x magnifying mirror delivers a crisp, detailed reflection that allows you to meticulously examine and perfect your appearance. Whether you're a makeup enthusiast or simply aiming to maintain a polished look, this mirror will quickly become an indispensable part of your daily routine.
Key Features:
30 LED Light Bulbs: Our mirror is equipped with 30 LED light bulbs, offering dual power supply options. The cordless design makes it easy to move and use anywhere.
Natural Bright Light: The lighted magnifying mirror delivers a soft, bright light that illuminates every detail of your face, making it perfect for use even in dimly lit environments.
Simple One-Button Design: Our user-friendly design features a twistable base for easy suction cup locking and unlocking. Simply twist clockwise to lock the suction cup and twist counterclockwise to release it.
Dual Power Supply: This 15x magnifying mirror is powered by either a USB cable or 4 AAA batteries (not included), giving you the flexibility to use it at home or on the go.
Powerful and Easy-Lock Suction Cup: The upgraded suction cup boasts an impressive weight capacity of up to 34lbs, ensuring a secure attachment to any smooth surface. To lock or release the suction cup, simply twist the base as needed.
Versatile Application: Our 15x magnifying mirror with light can be attached to a variety of clean, smooth surfaces such as glass, mirrors, windows, marble, and bathroom tiles.
Lightweight & Portable: The vanity mirror's portable and lightweight design makes it an ideal travel companion, easily fitting into your case for use wherever you go.
Additional Features:
15X Magnification with 8-inch size
Dual power supply
Touch sensor control
Adjustable brightness
360-degree rotation
Portable
Note: This 15x magnifying mirror facilitates meticulous facial grooming by providing enhanced visibility and accuracy of facial features. The 15x magnification requires close proximity to the mirror, typically within 4 inches.
Images:
This product has no reviews yet.
This product has no reviews yet.