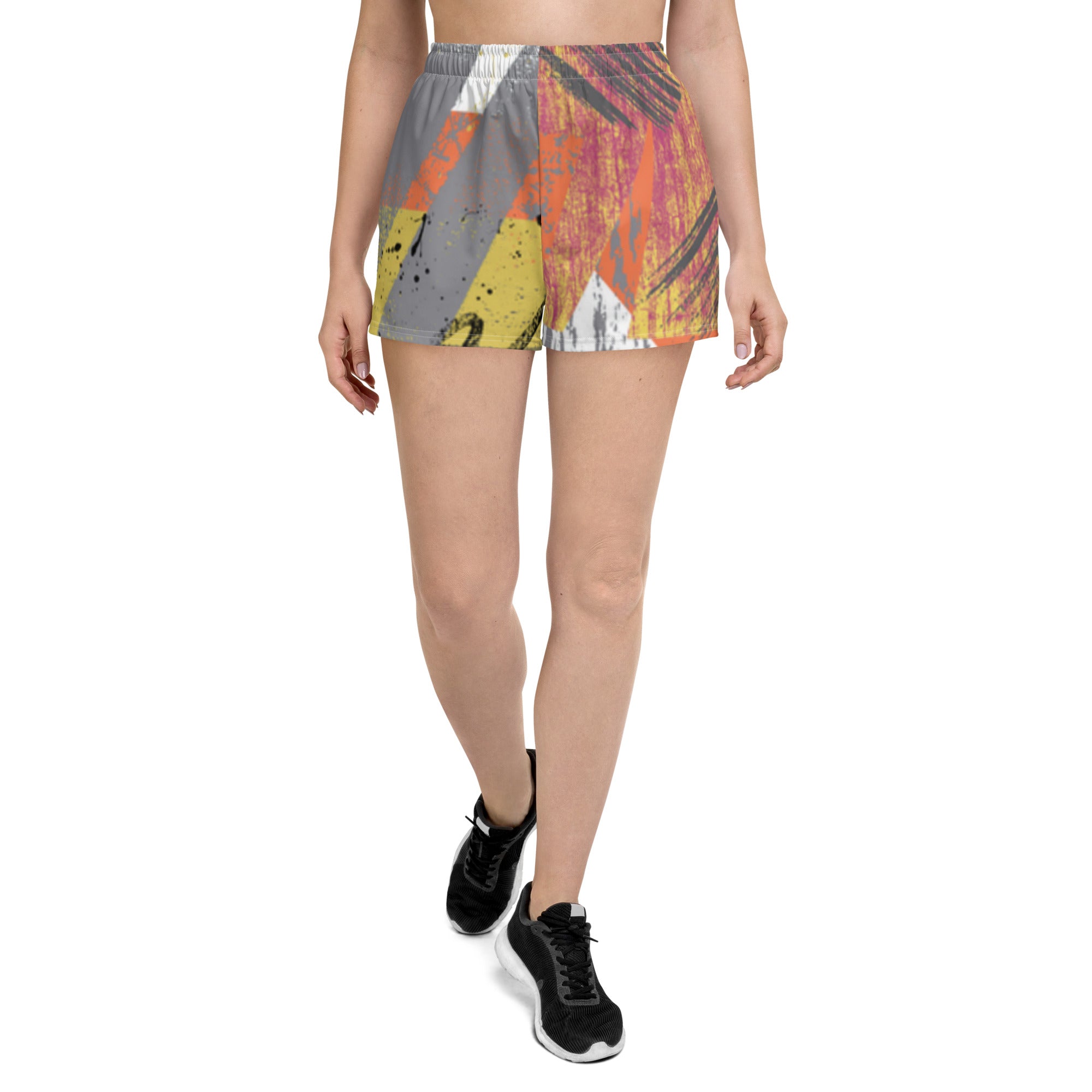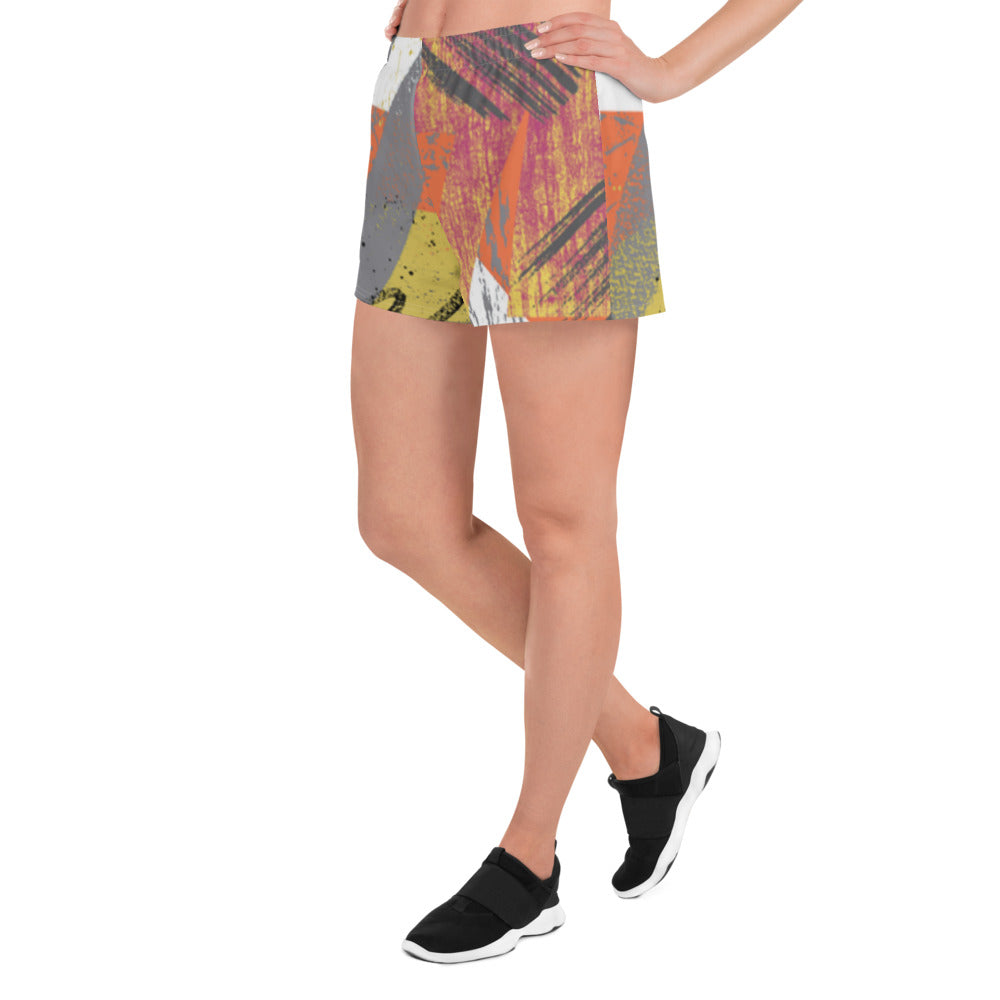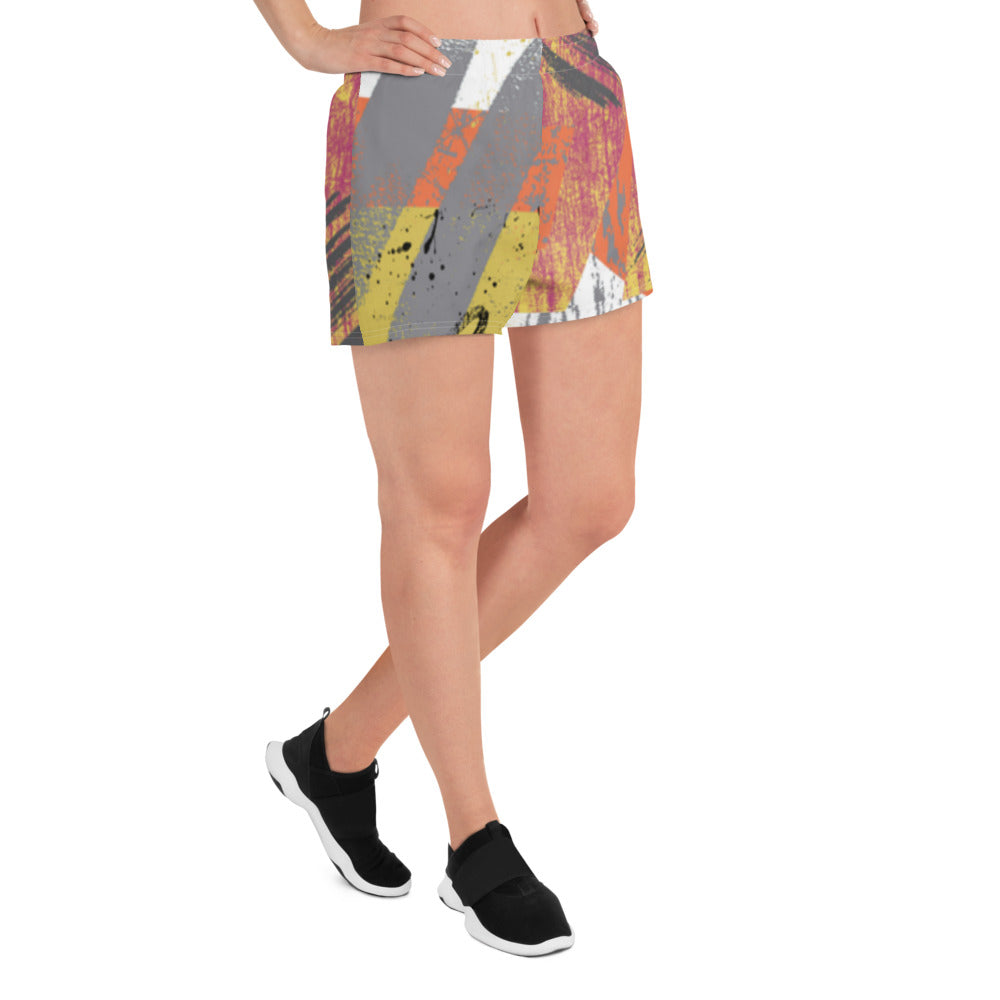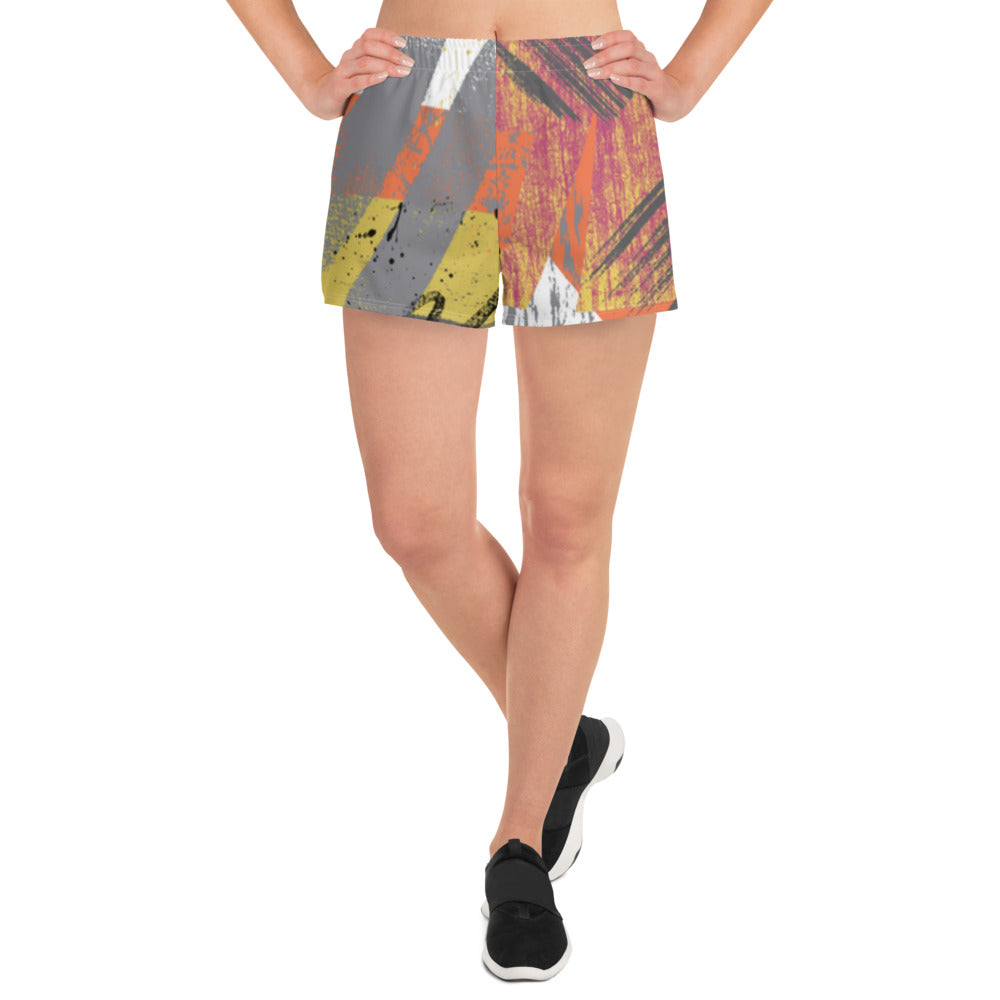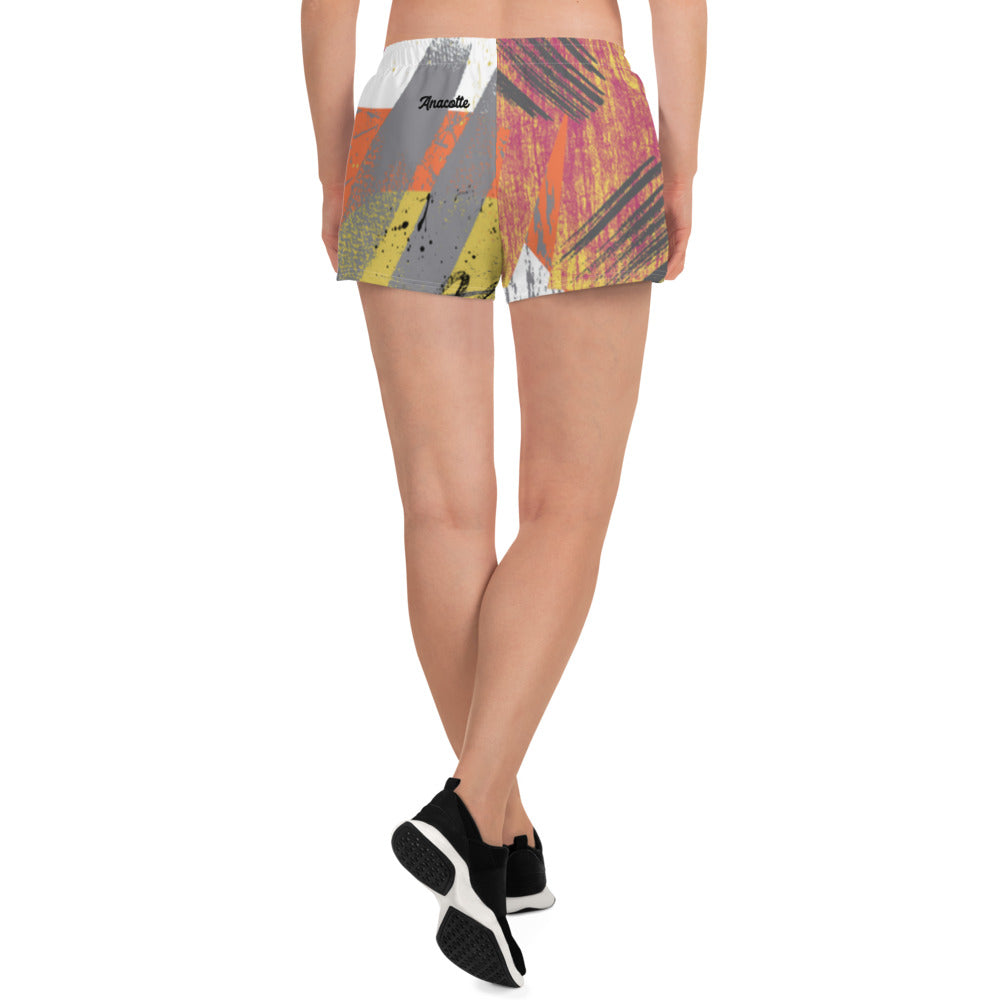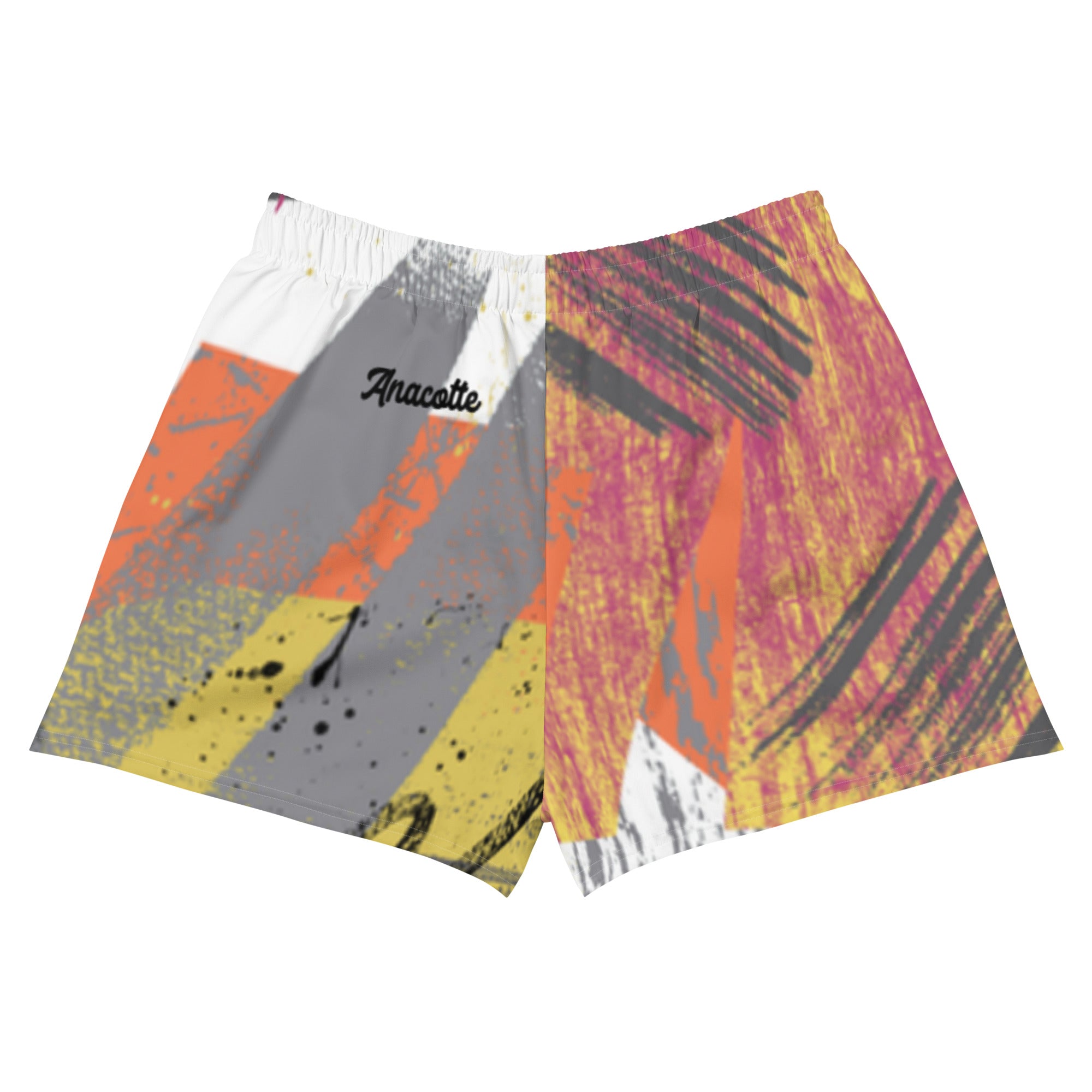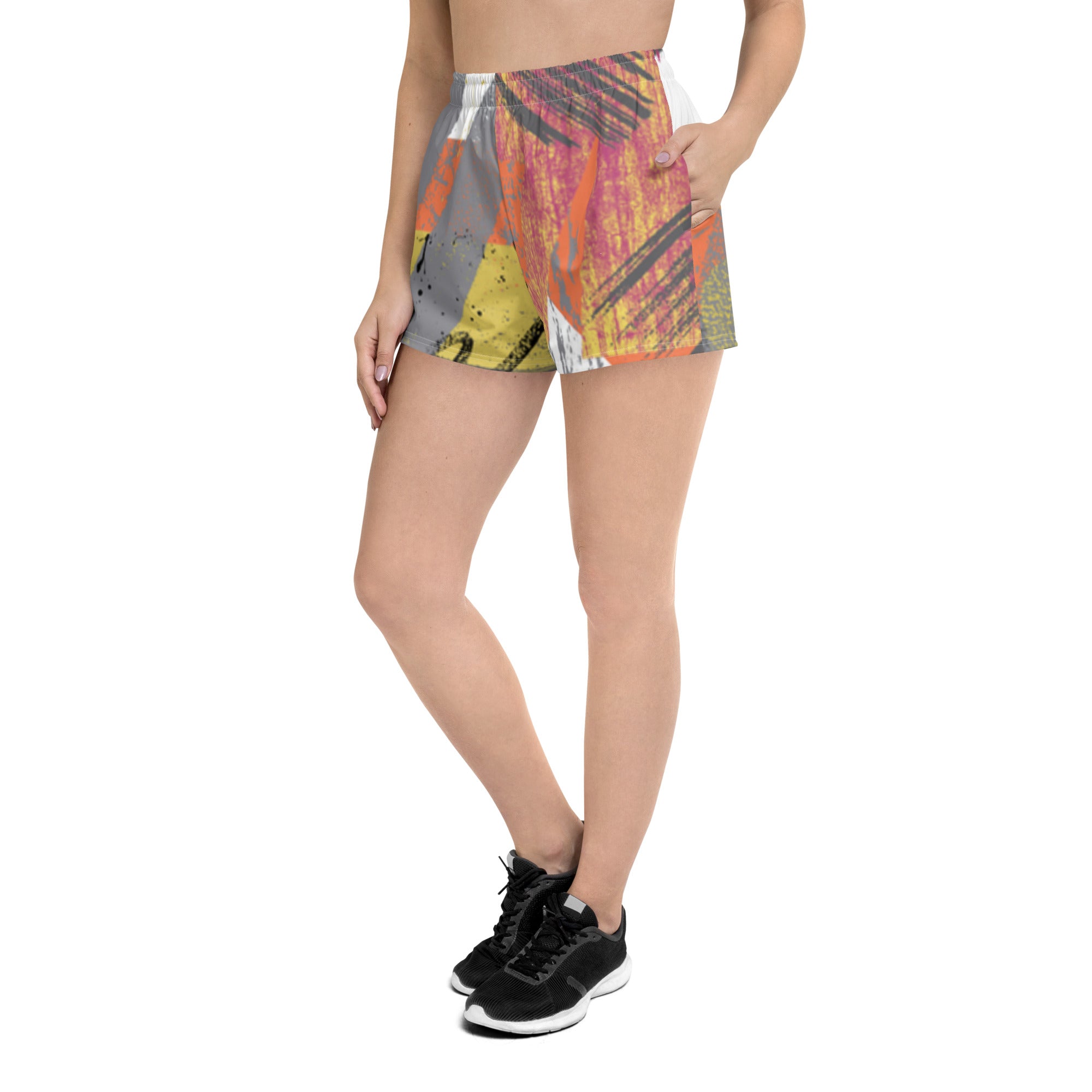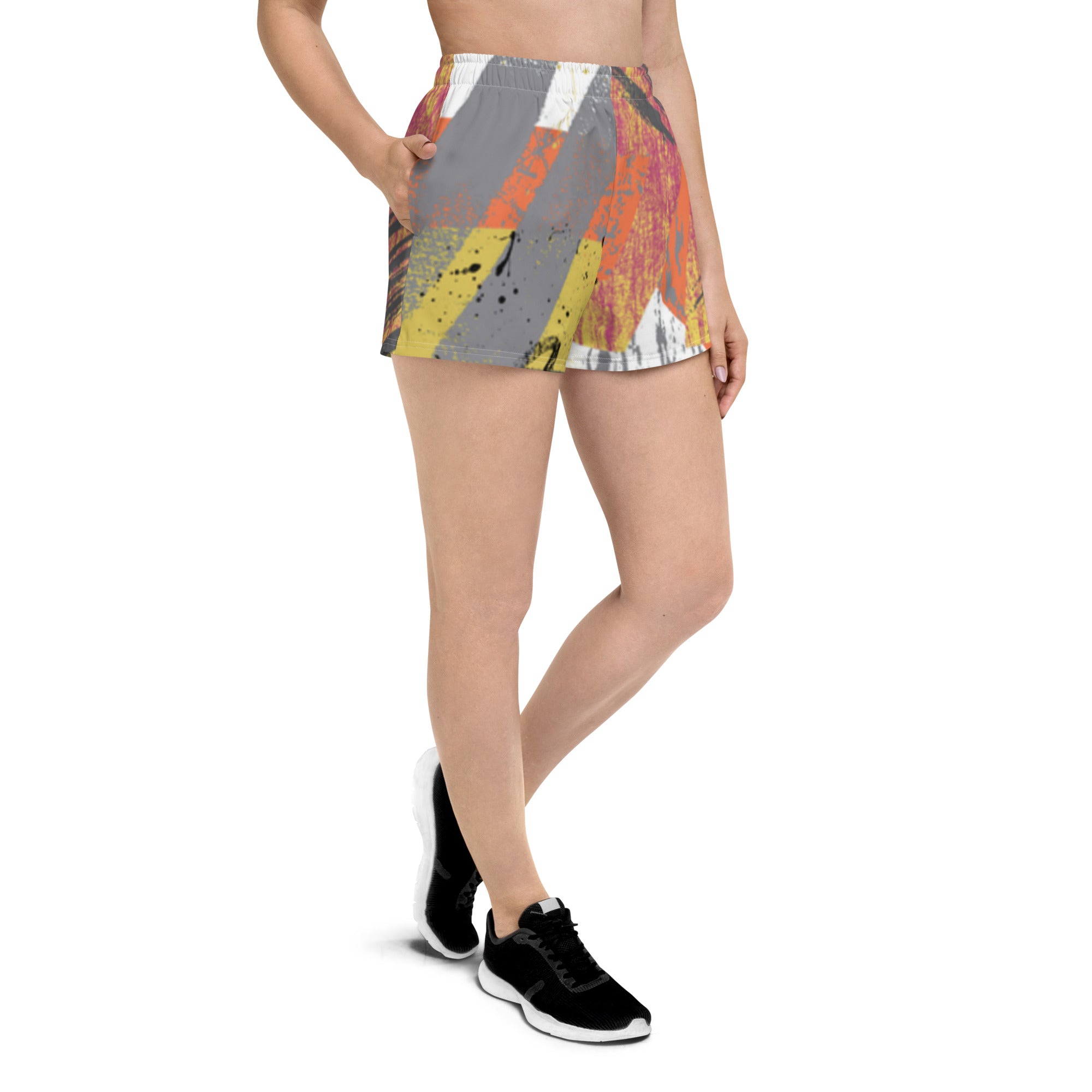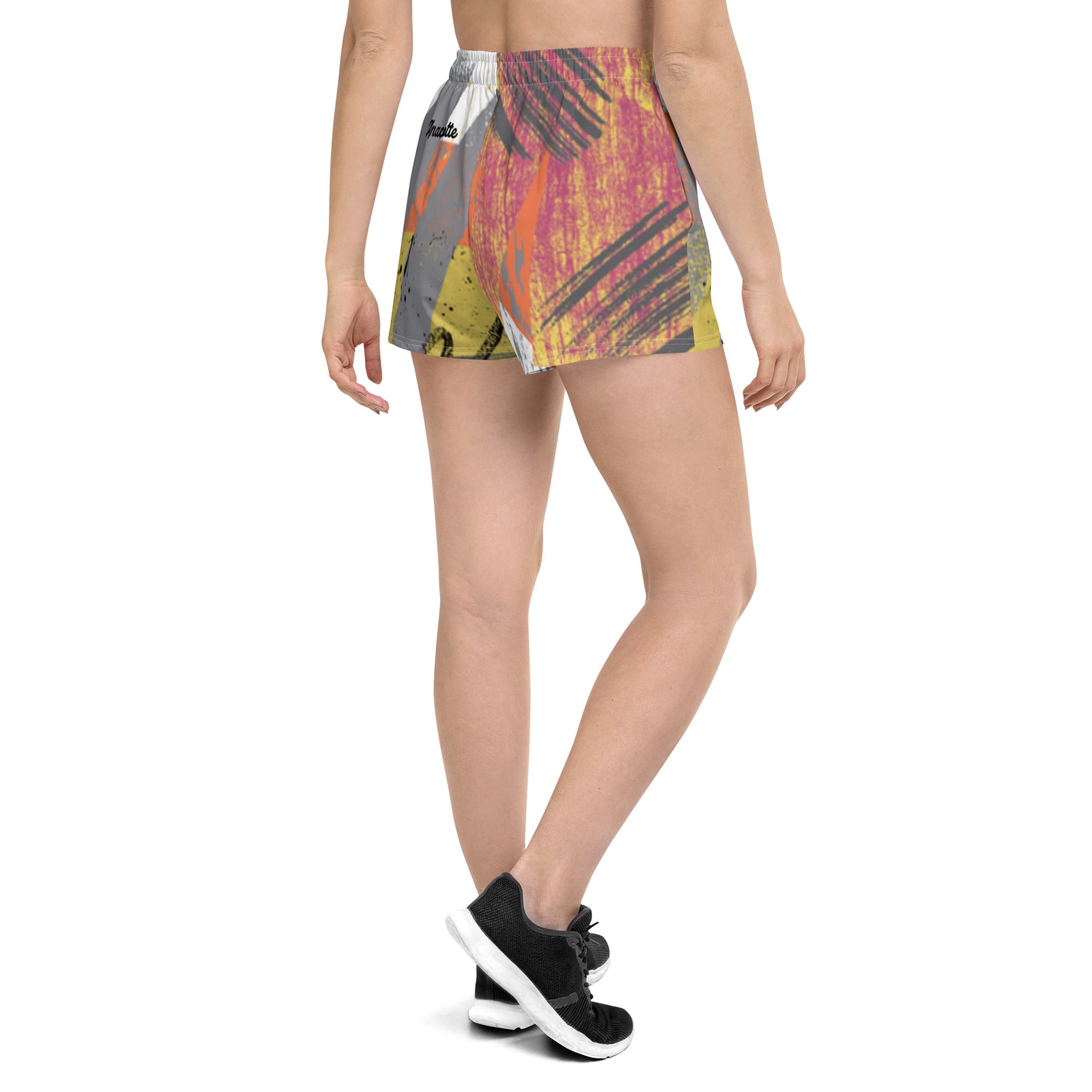 Women's Recycled Athletic Shorts
Going for a run? Fancy a swim? Perhaps both? Well, here's just the product for you! With these athletic recycled shorts, there's no need to buy a different outfit for every activity. The comfortable fit and length make them perfect for running, while the water-repellent quick-dry fabric ensures that they're also great for a quick swim. These athletic women's short shorts are so comfy and made from such a versatile fabric that you won't feel out of place at any sports event. And, of course, they have pockets. Need we say more? Grab a pair now!

• 91% recycled polyester, 9% spandex

• Fabric weight: 5.13 oz. /yd. ² (174 g/m²)

• Four-way stretch moisture-wicking microfiber fabric

• Breathable and fast-drying material

• UPF50+ protection

• Elastic waistband with a flat white drawstring

• Mesh side pockets

• 2.5″ (6.35 cm) inseam

What is recycled polyester?

Recycled polyester (rPET for short) is a fabric that's produced from synthetic fibers. Recycled polyester is produced by recycling existing materials (like plastic bottles and packaging) but still has all the characteristics and performance as a regular polyester, making it a more sustainable fabric alternative.

How's recycled polyester made?

Recycled polyester is made by crushing plastic products into small pieces. These small pieces are then processed into yarn, transformed into a fiber, and in the end—made into a fabric.

What are the advantages of recycled polyester?

Producing rPet takes 33% to 53% less energy than creating polyester from scratch. Also, rPet produces approximately 54.6% fewer CO2 emissions to the air than virgin polyester.

By using recycled materials to make things like the All-Over Print Women's Athletic Recycled Shorts, at least some of the plastic waste produced doesn't end up in landfills.

Size guide

| | | |
| --- | --- | --- |
|   | WAIST (inches) | HIPS (inches) |
| XS | 25 ¼ | 35 ⅜ |
| S | 26 ¾ | 37 |
| M | 28 ⅜ | 38 ⅝ |
| L | 31 ½ | 41 ¾ |
| XL | 34 ⅝ | 44 ⅞ |
| 2XL | 37 ¾ | 48 |
| 3XL | 41 | 51 ⅛ |

| | | |
| --- | --- | --- |
|   | WAIST (cm) | HIPS (cm) |
| XS | 64 | 90 |
| S | 68 | 94 |
| M | 72 | 98 |
| L | 80 | 106 |
| XL | 88 | 114 |
| 2XL | 96 | 122 |
| 3XL | 104 | 130 |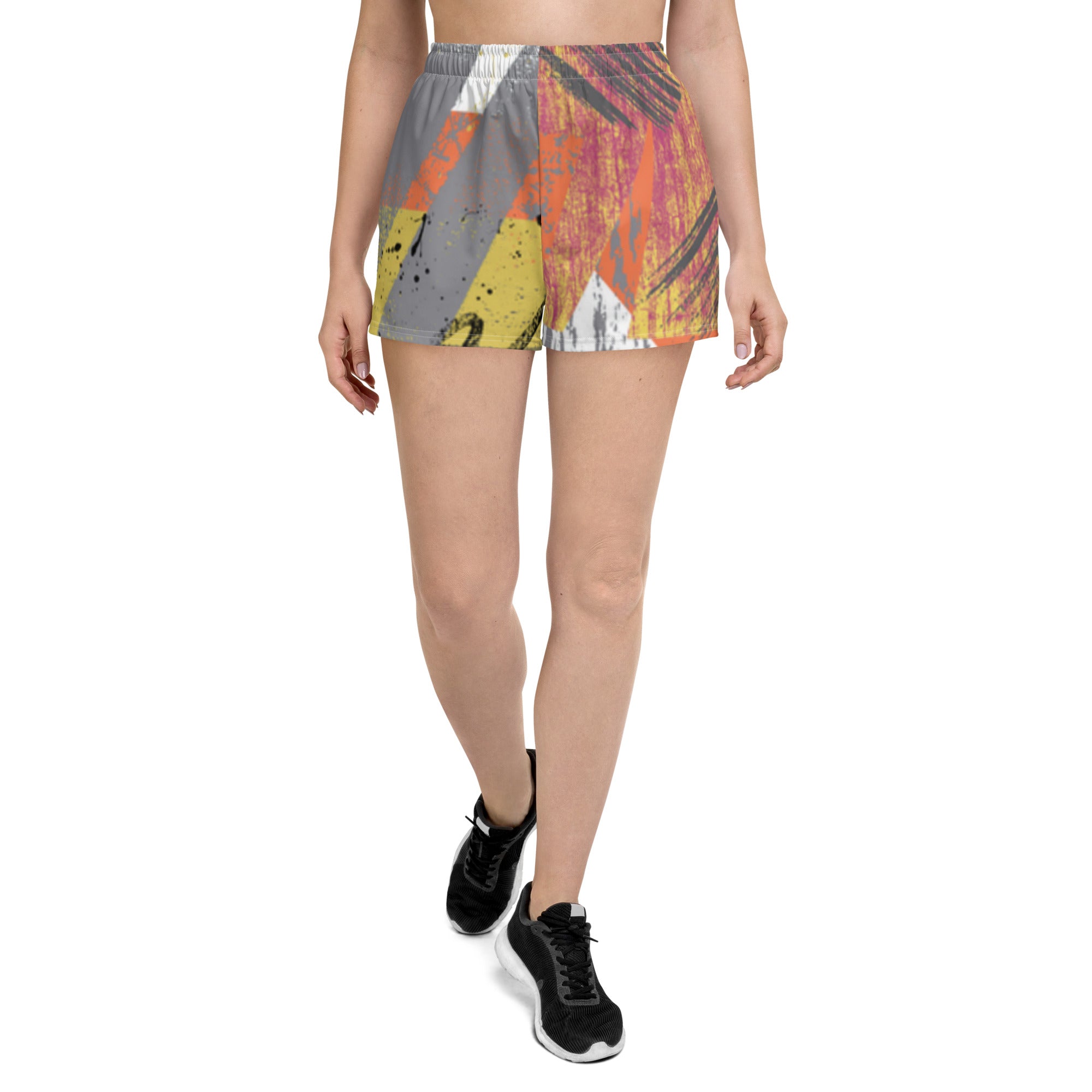 Going for a run? Fancy a swim? Perhaps both? Well, here's just the product for you! With these athletic recycled shorts, there's no need to buy a different outfit for every activity. The comfortable fit and length make them perfect for running, while the water-repellent quick-dry fabric ensures that they're also great for a quick swim. These athletic women's short shorts are so comfy and made from such a versatile fabric that you won't feel out of place at any sports event. And, of course, they have pockets. Need we say more? Grab a pair now!
• 91% recycled polyester, 9% spandex
• Fabric weight: 5.13 oz. /yd. ² (174 g/m²)
• Four-way stretch moisture-wicking microfiber fabric
• Breathable and fast-drying material
• UPF50+ protection
• Elastic waistband with a flat white drawstring
• Mesh side pockets
• 2.5″ (6.35 cm) inseam
What is recycled polyester?
Recycled polyester (rPET for short) is a fabric that's produced from synthetic fibers. Recycled polyester is produced by recycling existing materials (like plastic bottles and packaging) but still has all the characteristics and performance as a regular polyester, making it a more sustainable fabric alternative.
How's recycled polyester made?
Recycled polyester is made by crushing plastic products into small pieces. These small pieces are then processed into yarn, transformed into a fiber, and in the end—made into a fabric.
What are the advantages of recycled polyester?
Producing rPet takes 33% to 53% less energy than creating polyester from scratch. Also, rPet produces approximately 54.6% fewer CO2 emissions to the air than virgin polyester.
By using recycled materials to make things like the All-Over Print Women's Athletic Recycled Shorts, at least some of the plastic waste produced doesn't end up in landfills.
Size guide
| | | |
| --- | --- | --- |
|   | WAIST (inches) | HIPS (inches) |
| XS | 25 ¼ | 35 ⅜ |
| S | 26 ¾ | 37 |
| M | 28 ⅜ | 38 ⅝ |
| L | 31 ½ | 41 ¾ |
| XL | 34 ⅝ | 44 ⅞ |
| 2XL | 37 ¾ | 48 |
| 3XL | 41 | 51 ⅛ |
| | | |
| --- | --- | --- |
|   | WAIST (cm) | HIPS (cm) |
| XS | 64 | 90 |
| S | 68 | 94 |
| M | 72 | 98 |
| L | 80 | 106 |
| XL | 88 | 114 |
| 2XL | 96 | 122 |
| 3XL | 104 | 130 |