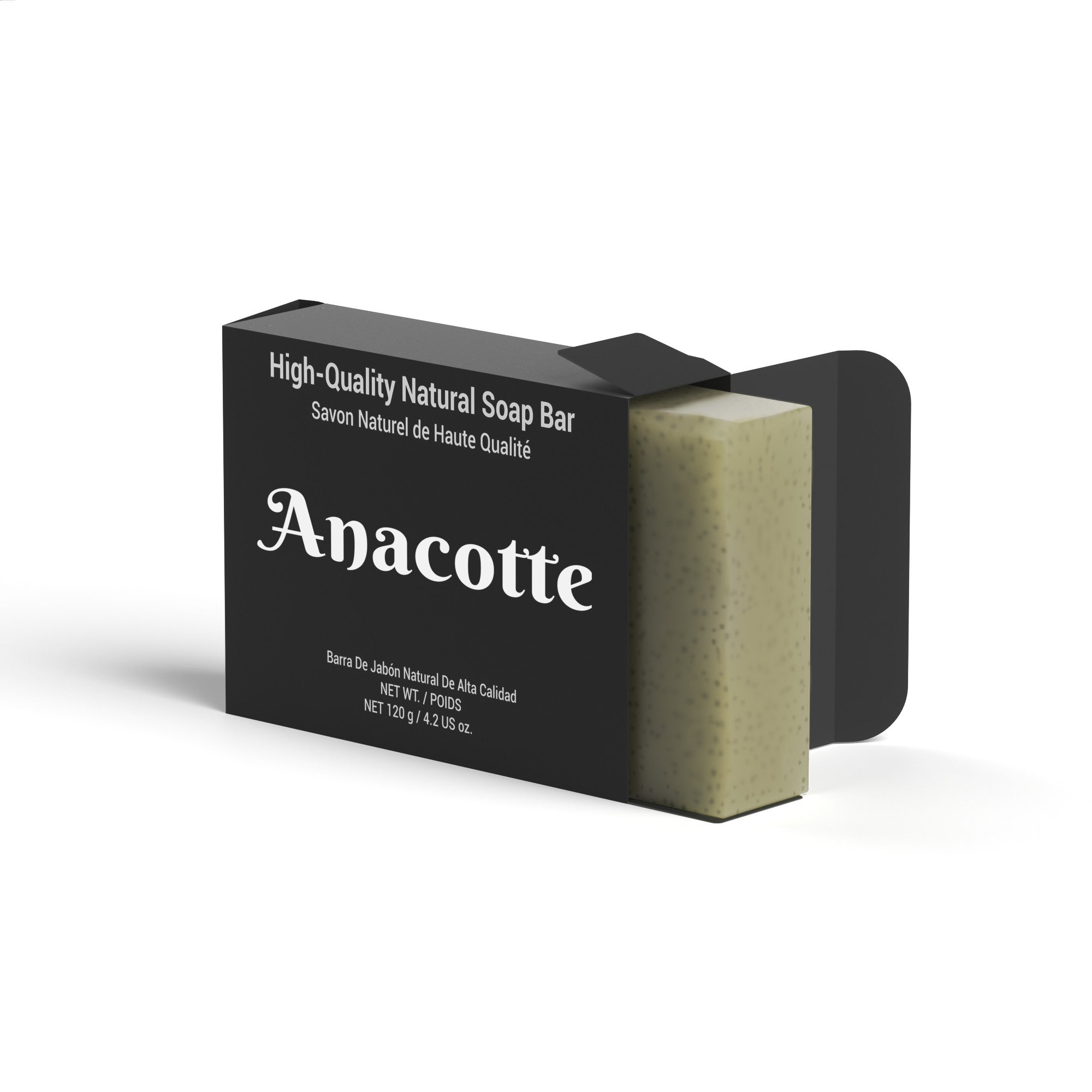 Anacotte Green Tea and Lemongrass Soap Bar - Vegan and Antioxidant Rich
The Green Tea and Lemongrass Soap Bar is a unique blend of premium ingredients that work together to provide your skin with a luxurious cleansing experience. Infused with green tea and lemongrass, this soap bar is sure to energize your skin and leave you feeling refreshed and revitalized. The green tea in this soap bar is a natural source of antioxidants that help protect your skin from the harmful effects of free radicals.

This soap bar is made with Olive Oil, which is a natural ingredient that is rich in antioxidants. The Olive Oil penetrates deep into the skin, providing it with a boost of moisture and protection. It also helps to repair skin damage and combat premature aging, so you can enjoy a youthful and radiant complexion.

One of the best things about this soap bar is that it is vegan-friendly, so you can feel good about using it on your skin. The soap is also formulated to be gentle and non-irritating, making it suitable for even the most sensitive skin types.

In addition to its cleansing and moisturizing benefits, the Green Tea and Lemongrass Soap Bar also helps to smooth your skin from head to toe. The soap bar will not clog your pores, allowing your skin to breathe and maintain its natural balance.

Product Features:

Energizes skin with green tea and lemongrass
Washes away impurities
Smoothes skin from head to toe
Vegan-friendly
Formulated with Olive Oil rich in antioxidants
Does not clog pores
Provides extra moisture and protection to the skin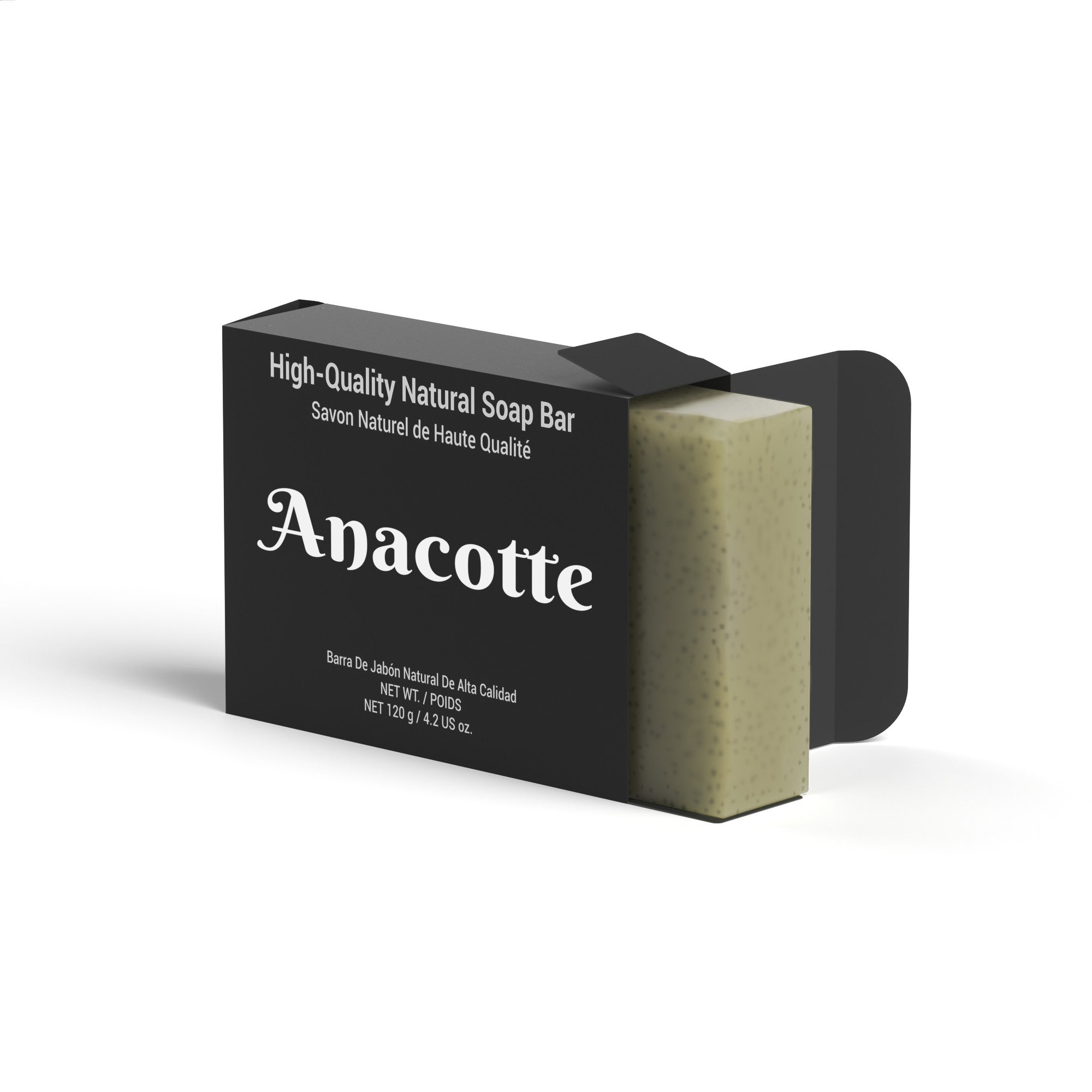 The Green Tea and Lemongrass Soap Bar is a unique blend of premium ingredients that work together to provide your skin with a luxurious cleansing experience. Infused with green tea and lemongrass, this soap bar is sure to energize your skin and leave you feeling refreshed and revitalized. The green tea in this soap bar is a natural source of antioxidants that help protect your skin from the harmful effects of free radicals.
This soap bar is made with Olive Oil, which is a natural ingredient that is rich in antioxidants. The Olive Oil penetrates deep into the skin, providing it with a boost of moisture and protection. It also helps to repair skin damage and combat premature aging, so you can enjoy a youthful and radiant complexion.
One of the best things about this soap bar is that it is vegan-friendly, so you can feel good about using it on your skin. The soap is also formulated to be gentle and non-irritating, making it suitable for even the most sensitive skin types.
In addition to its cleansing and moisturizing benefits, the Green Tea and Lemongrass Soap Bar also helps to smooth your skin from head to toe. The soap bar will not clog your pores, allowing your skin to breathe and maintain its natural balance.
Product Features:
Energizes skin with green tea and lemongrass
Washes away impurities
Smoothes skin from head to toe
Vegan-friendly
Formulated with Olive Oil rich in antioxidants
Does not clog pores
Provides extra moisture and protection to the skin