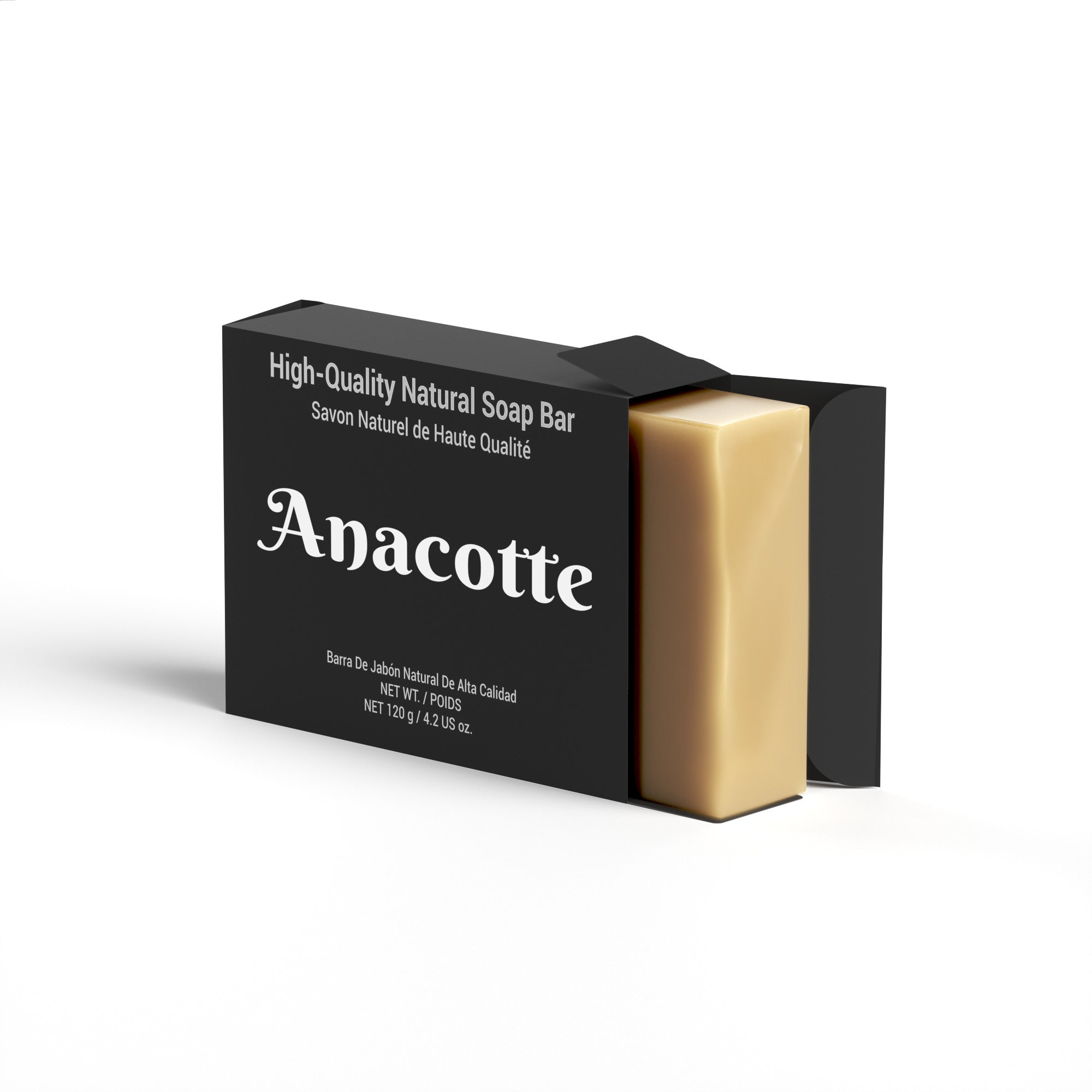 Anacotte Eucalyptus & Peppermint Soap - Natural Remedy for Stress with Deep Cleansing and Moisturizing Benefits
Anacotte Eucalyptus & Peppermint soap is the perfect solution for those seeking a natural remedy for stress and a boost of energy in their daily routine. Its unique blend of natural ingredients, including eucalyptus and peppermint essential oils, provides an invigorating and refreshing scent that will awaken your senses and clear your mind. The soap has a soft and creamy texture, which will leave your skin feeling refreshed, hydrated, and soothed.

The rich and creamy lather provides a deep cleansing experience, while the combination of natural oils and shea butter helps retain the skin's natural barrier and moisturizes the skin. The result is a bright-eyed, rejuvenated feeling, leaving you ready to tackle the day ahead.

Experience an energizing bathing experience with our Eucalyptus & Peppermint soap, formulated with a blend of natural ingredients that will leave your skin feeling refreshed and revitalized.

Product Features:

Natural remedy for stress
Crisp and cool scent
Soft and creamy texture
Invigorating aroma
Rich and creamy lather
Deep cleansing
Moisturizing
Soothing shea butter
Refreshing blend of eucalyptus and peppermint essential oils
Energizing bathing experience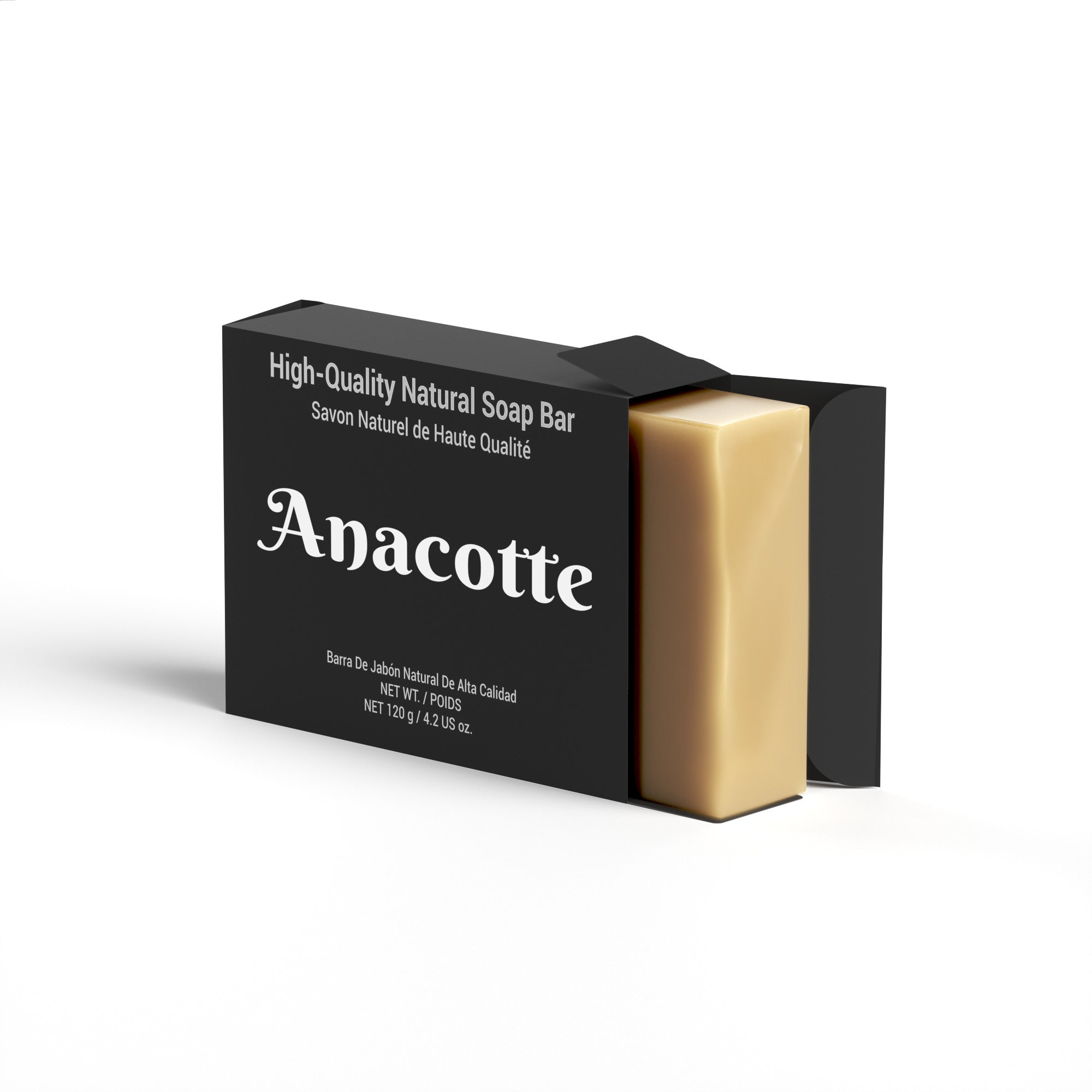 Anacotte Eucalyptus & Peppermint soap is the perfect solution for those seeking a natural remedy for stress and a boost of energy in their daily routine. Its unique blend of natural ingredients, including eucalyptus and peppermint essential oils, provides an invigorating and refreshing scent that will awaken your senses and clear your mind. The soap has a soft and creamy texture, which will leave your skin feeling refreshed, hydrated, and soothed.
The rich and creamy lather provides a deep cleansing experience, while the combination of natural oils and shea butter helps retain the skin's natural barrier and moisturizes the skin. The result is a bright-eyed, rejuvenated feeling, leaving you ready to tackle the day ahead.
Experience an energizing bathing experience with our Eucalyptus & Peppermint soap, formulated with a blend of natural ingredients that will leave your skin feeling refreshed and revitalized.
Product Features:
Natural remedy for stress
Crisp and cool scent
Soft and creamy texture
Invigorating aroma
Rich and creamy lather
Deep cleansing
Moisturizing
Soothing shea butter
Refreshing blend of eucalyptus and peppermint essential oils
Energizing bathing experience