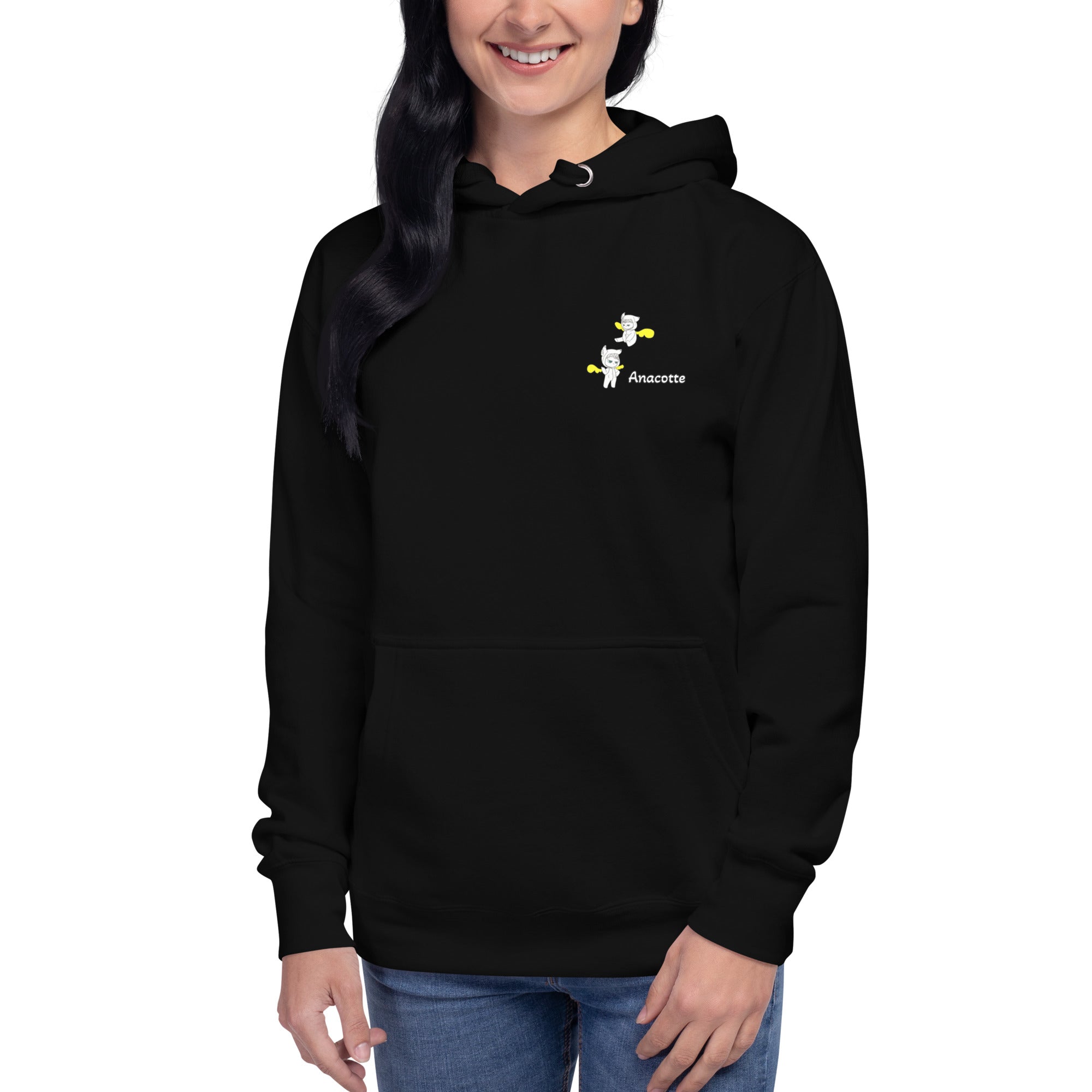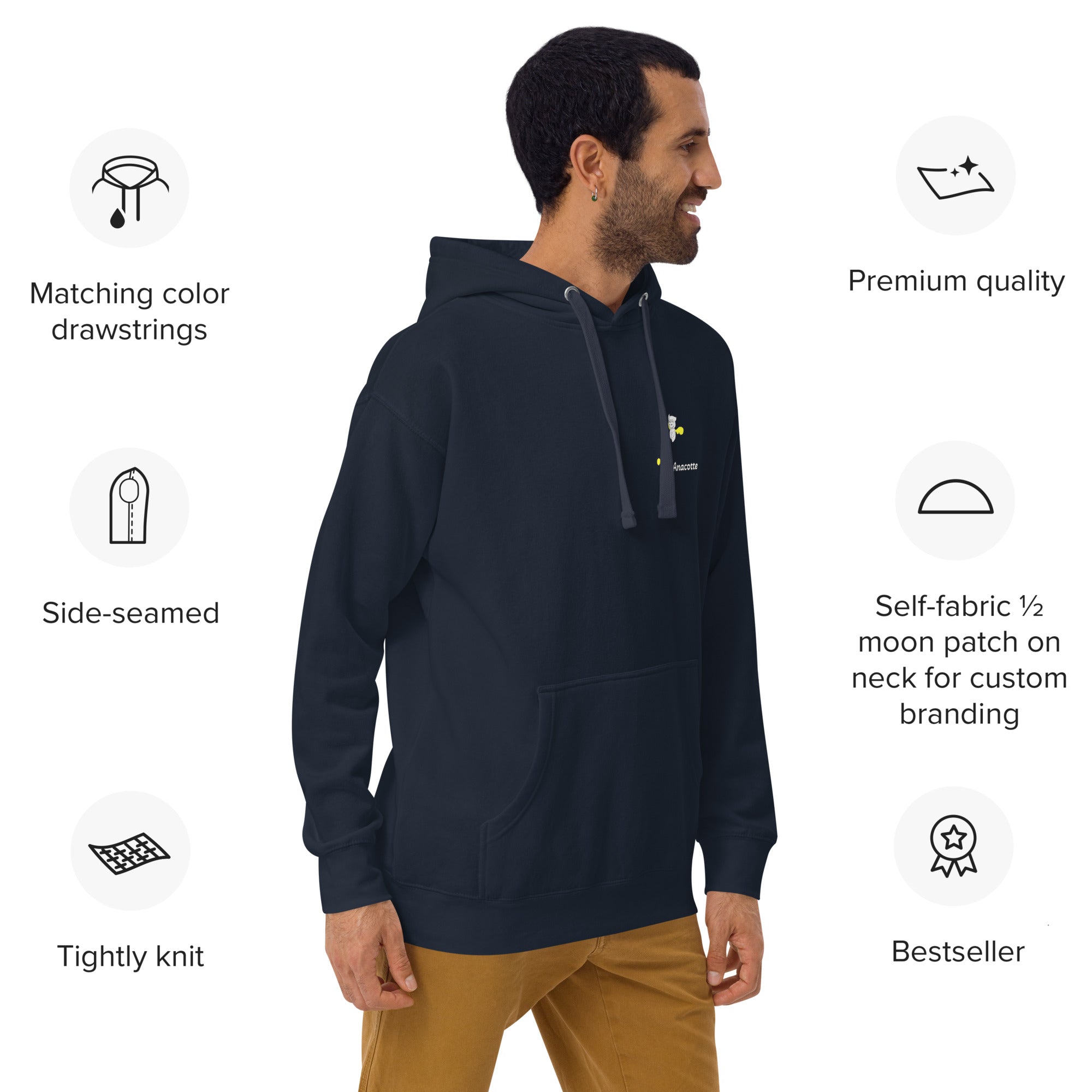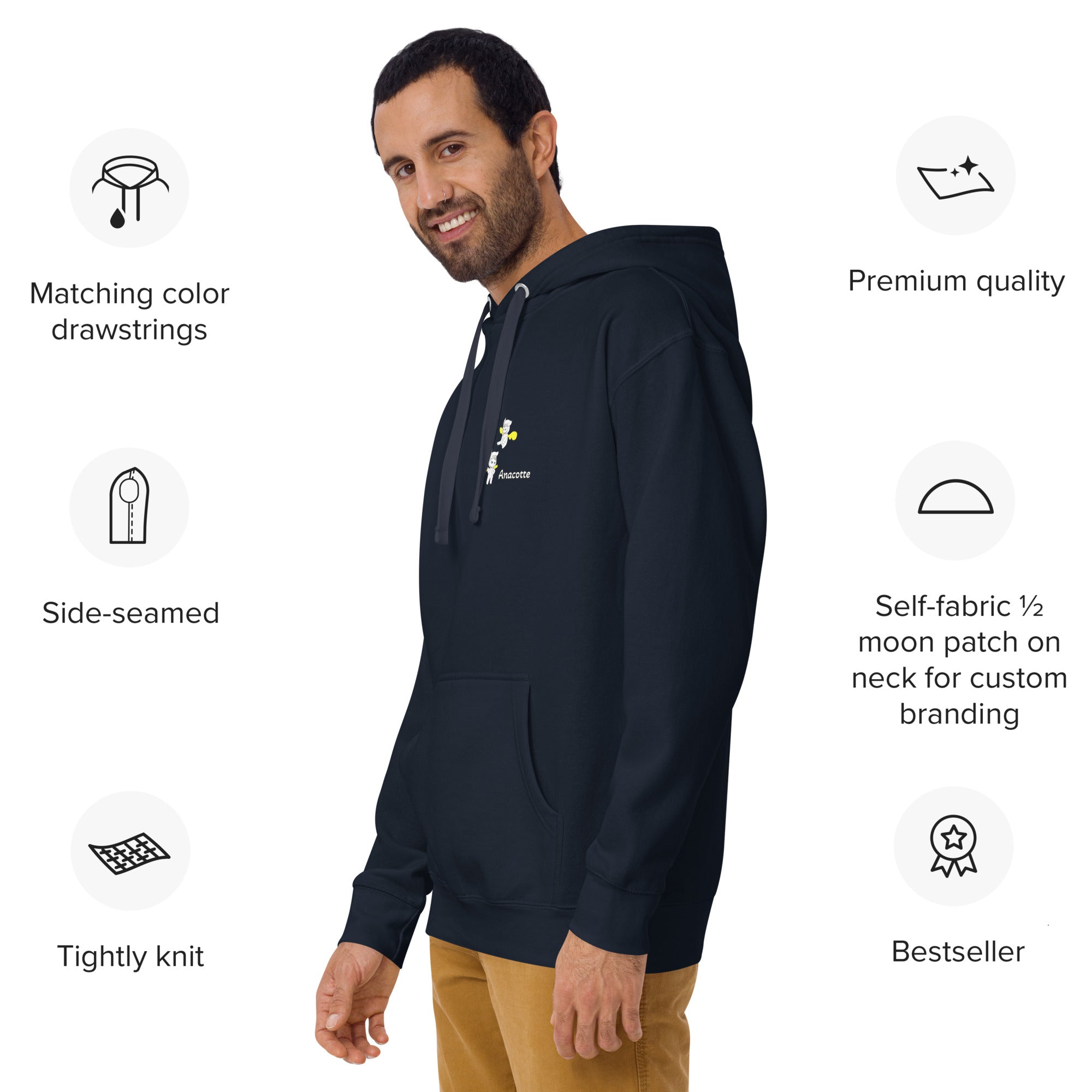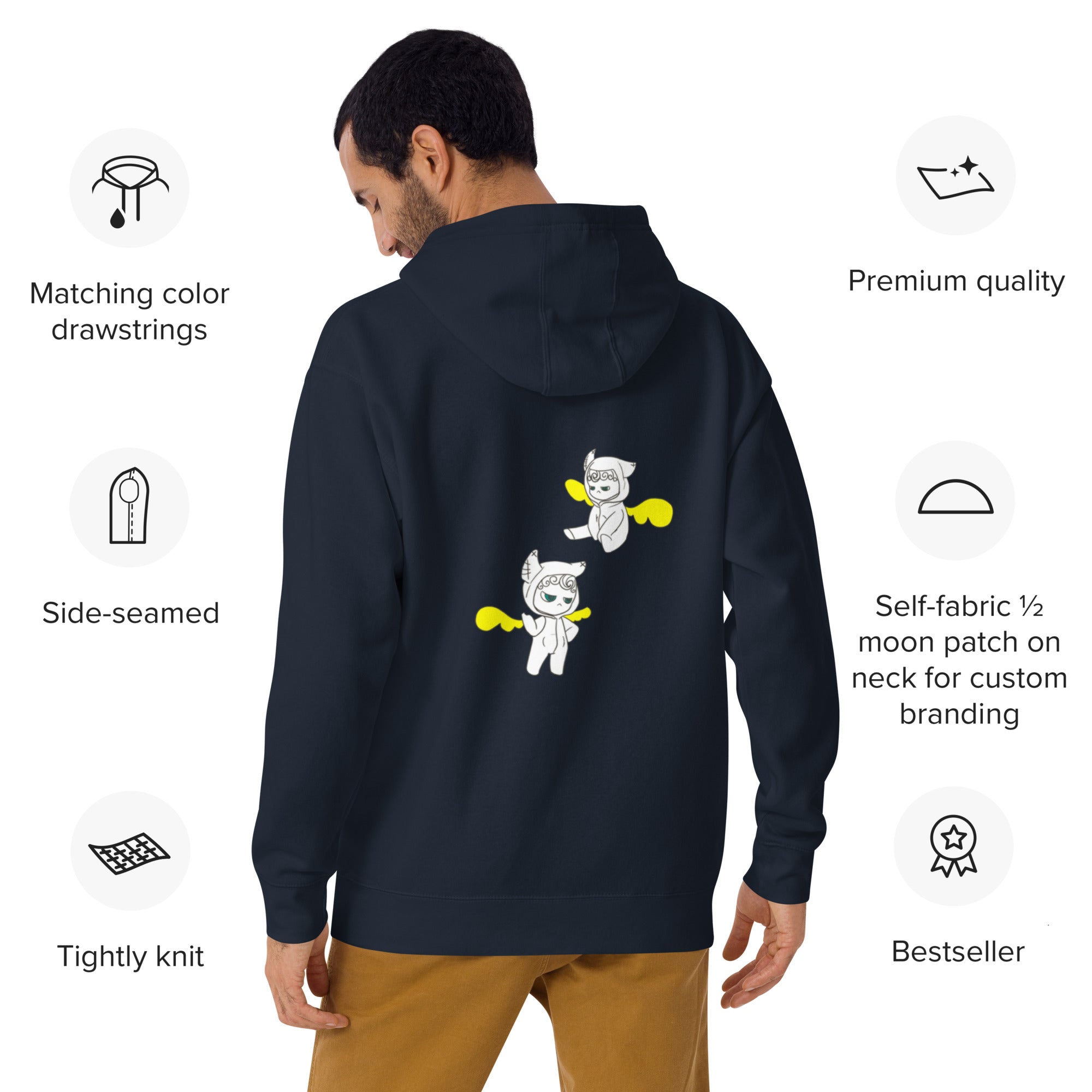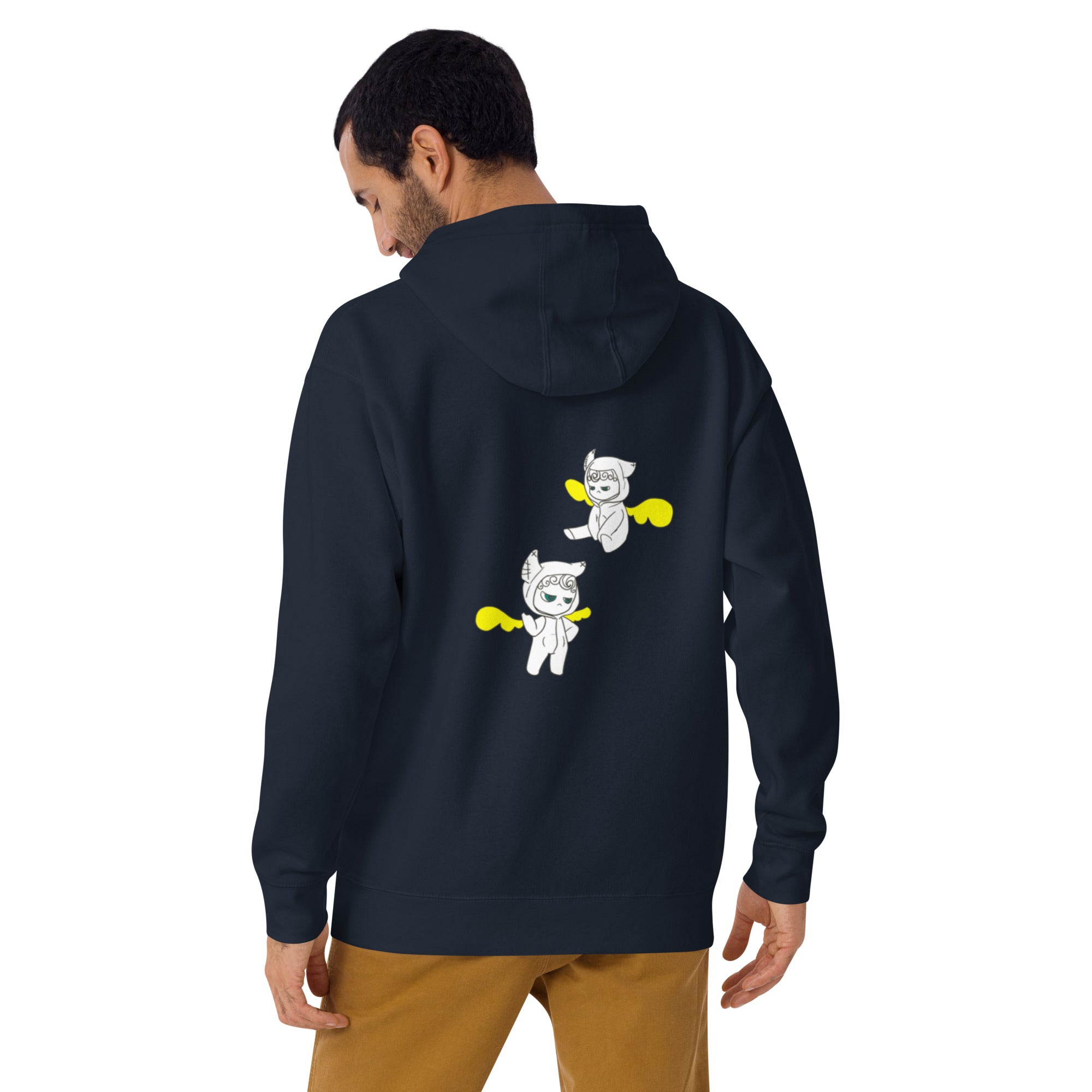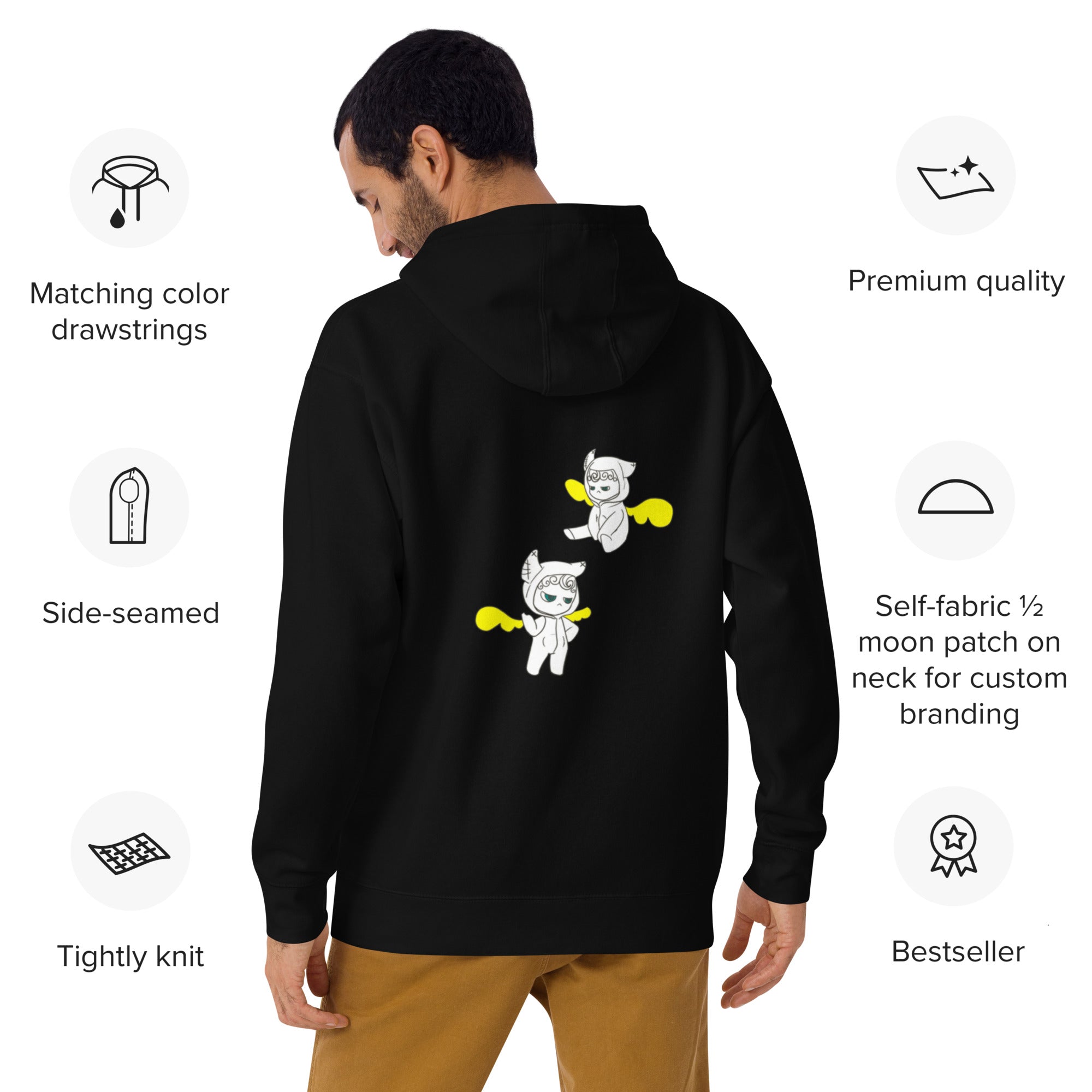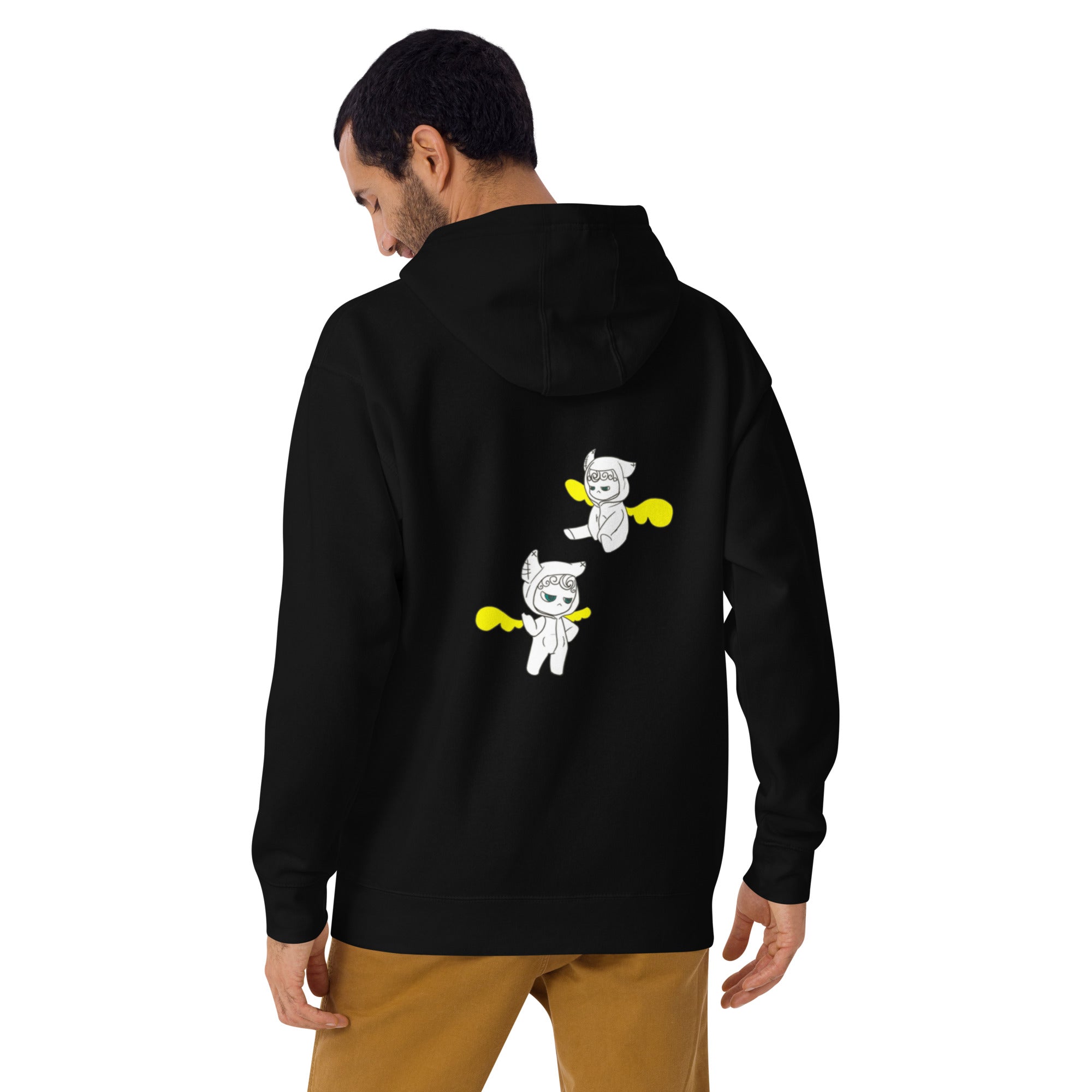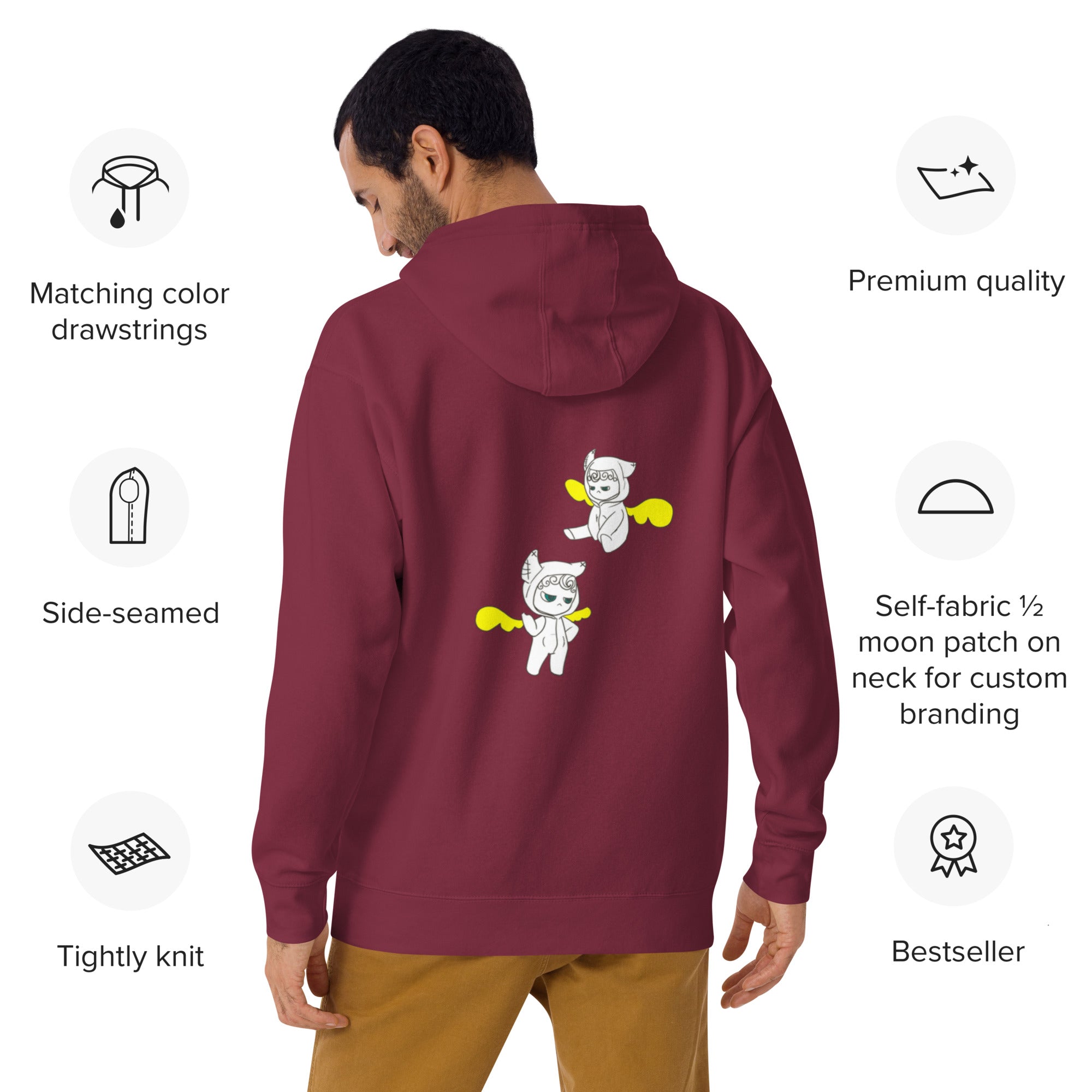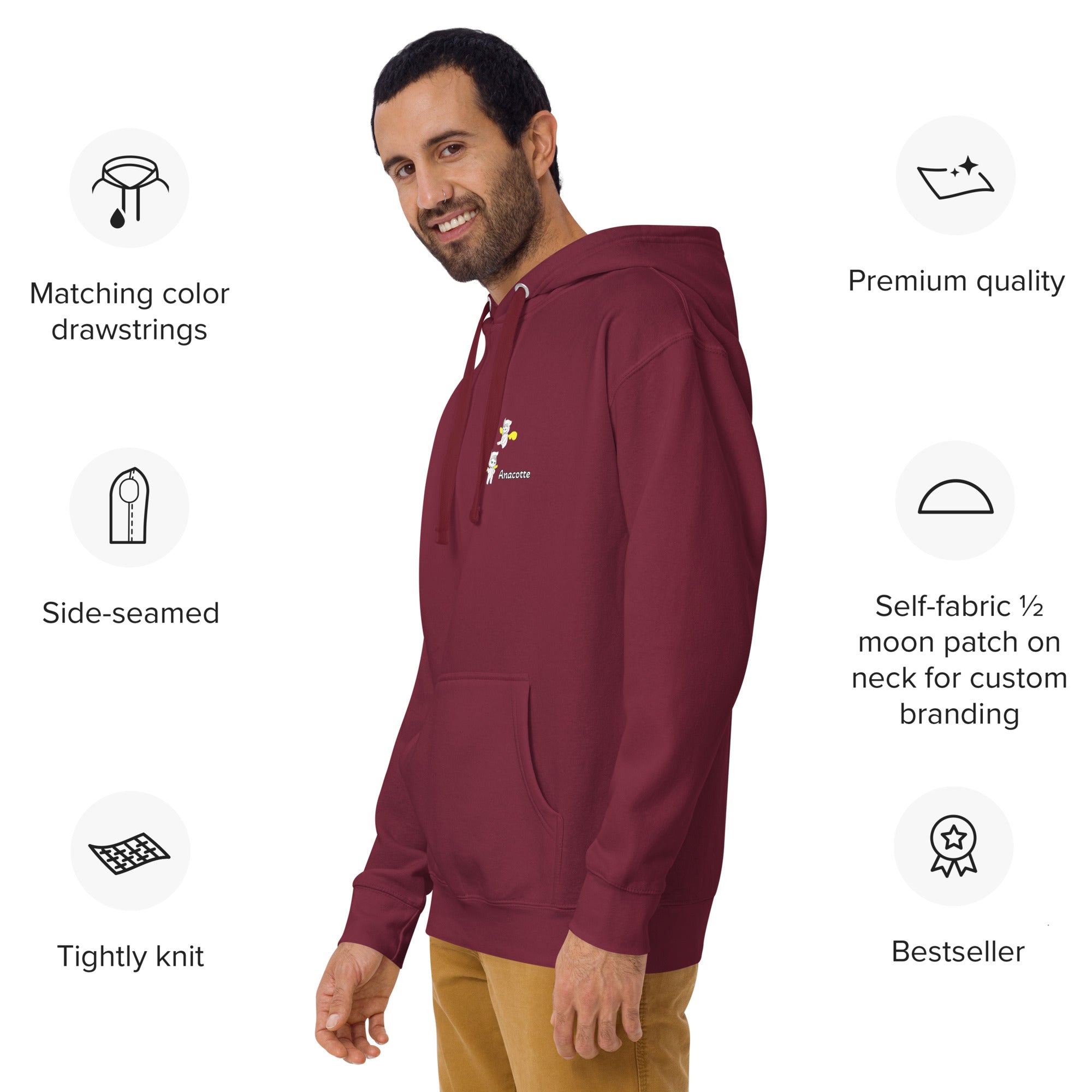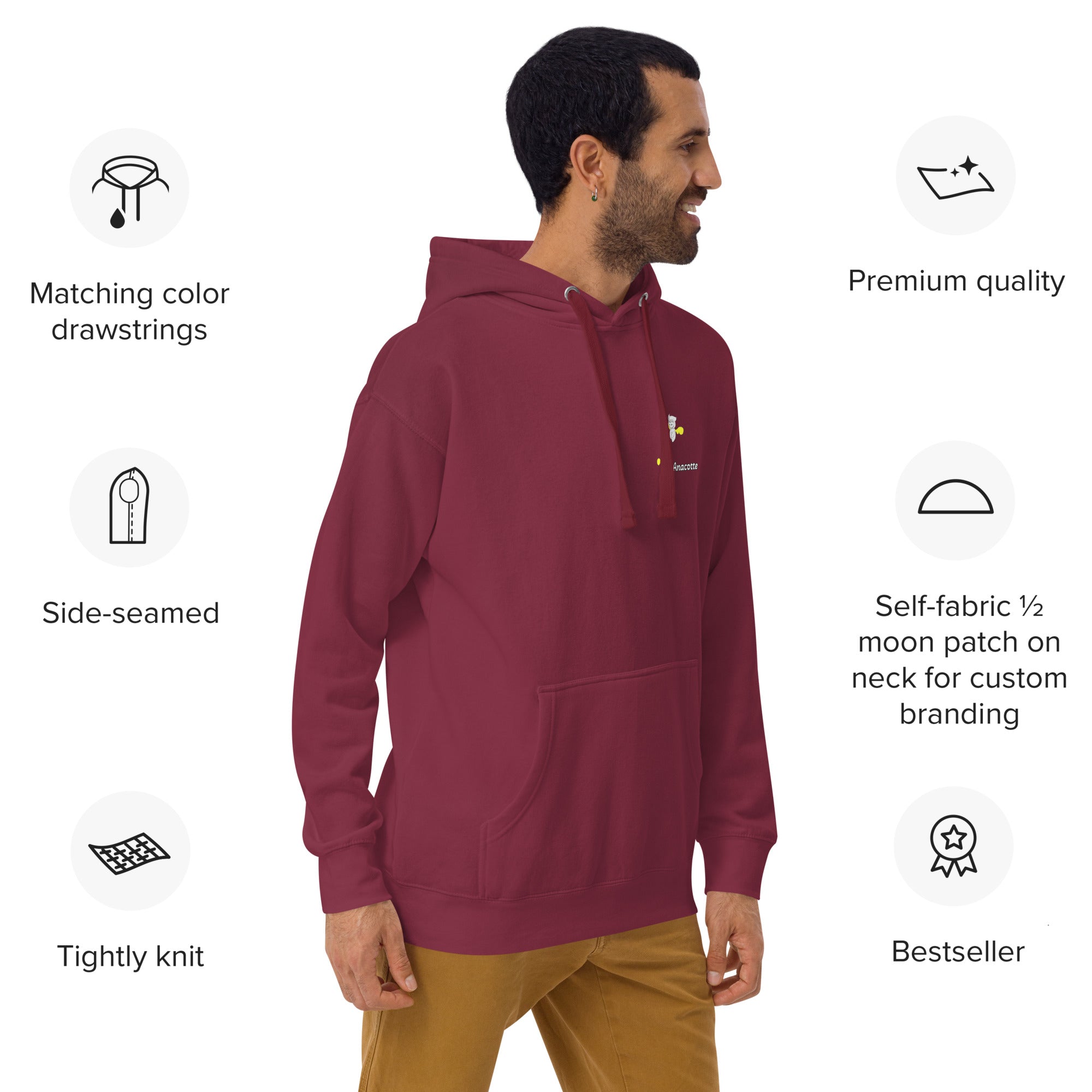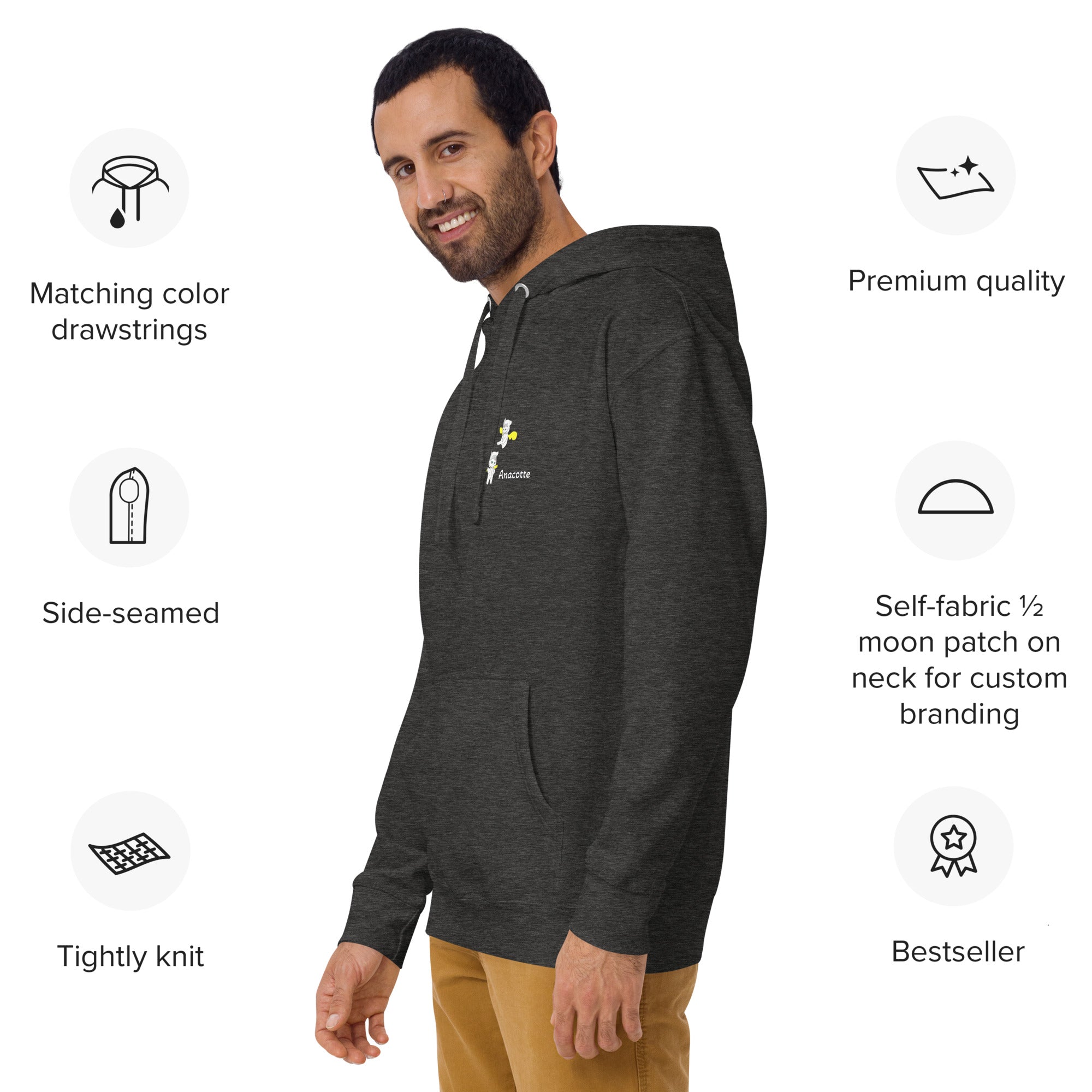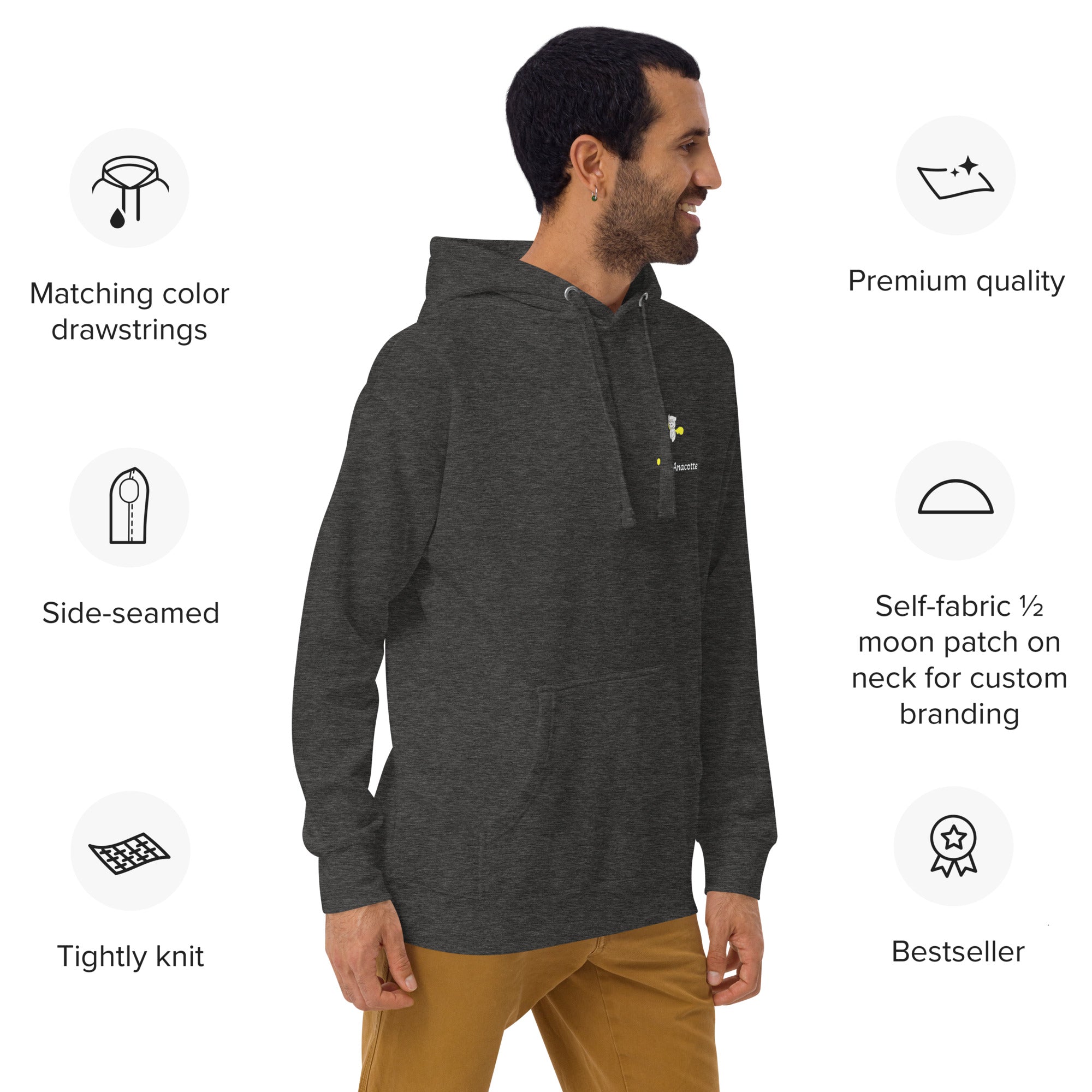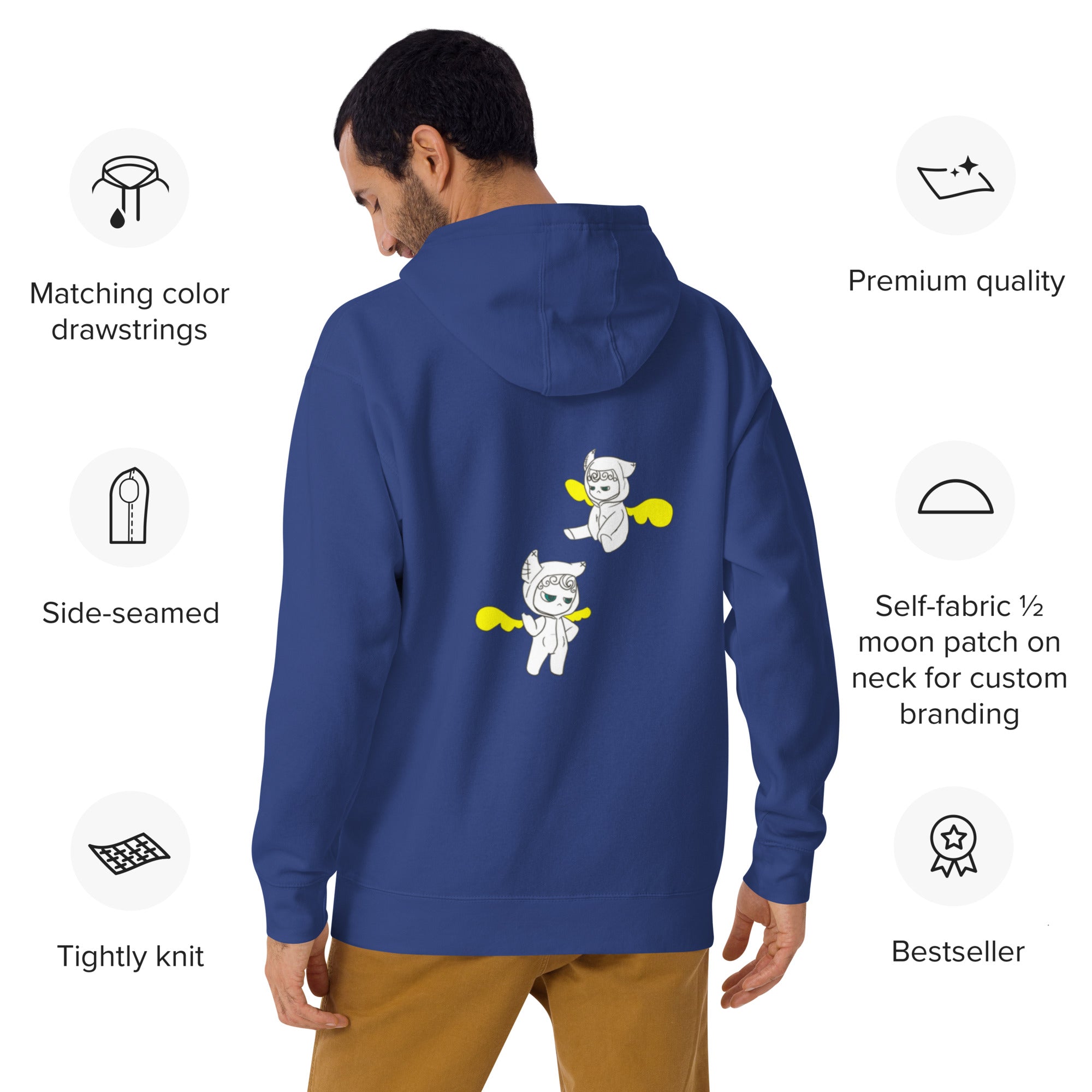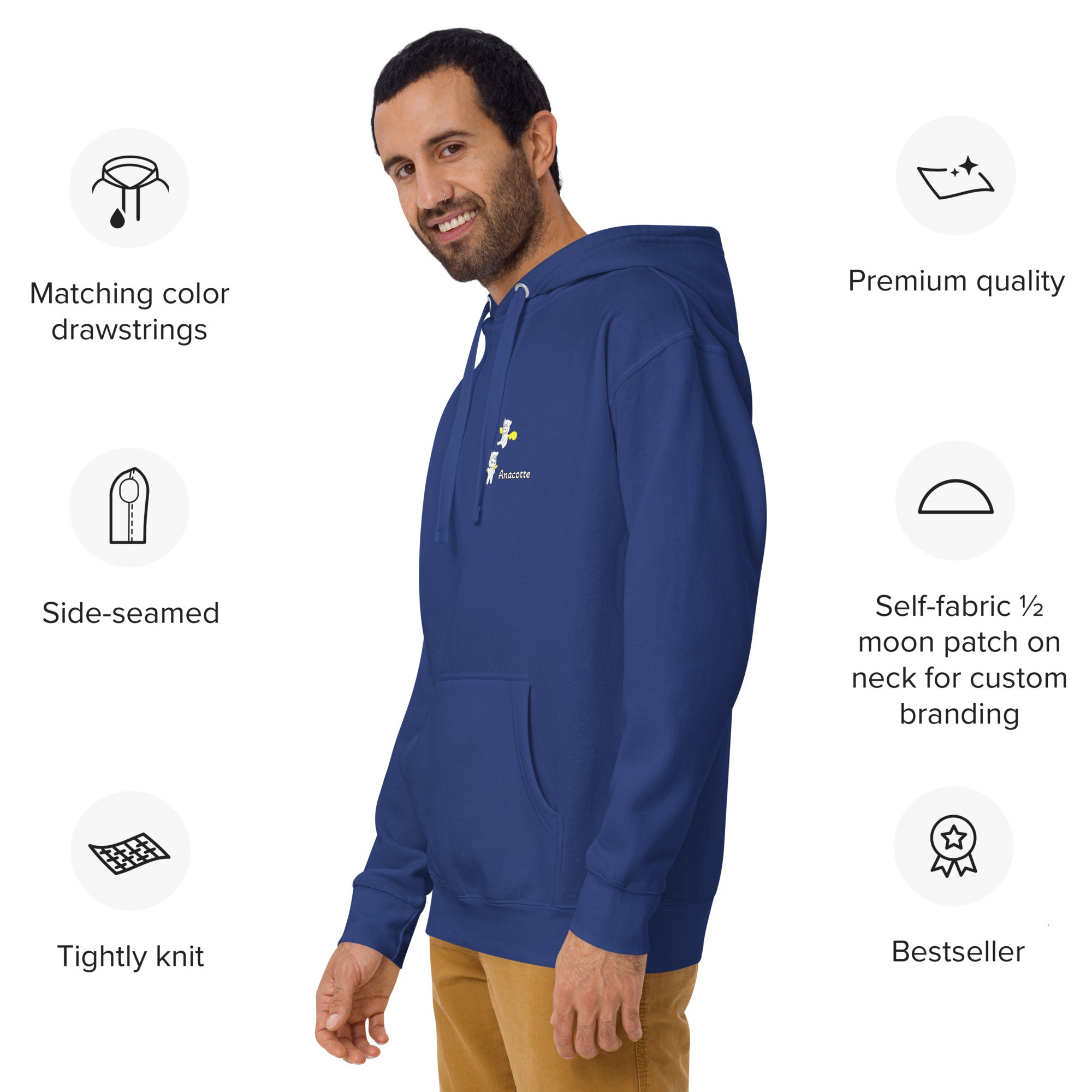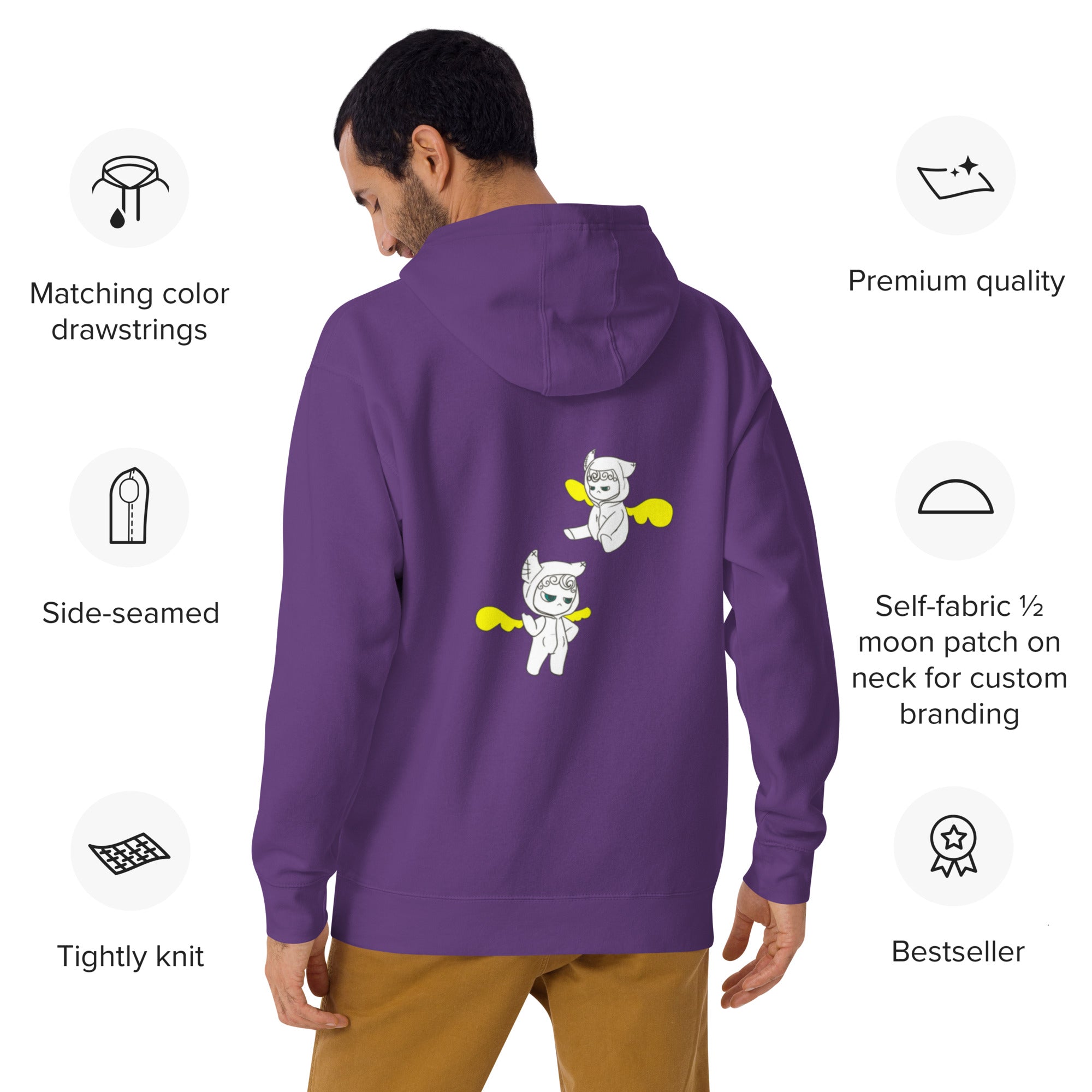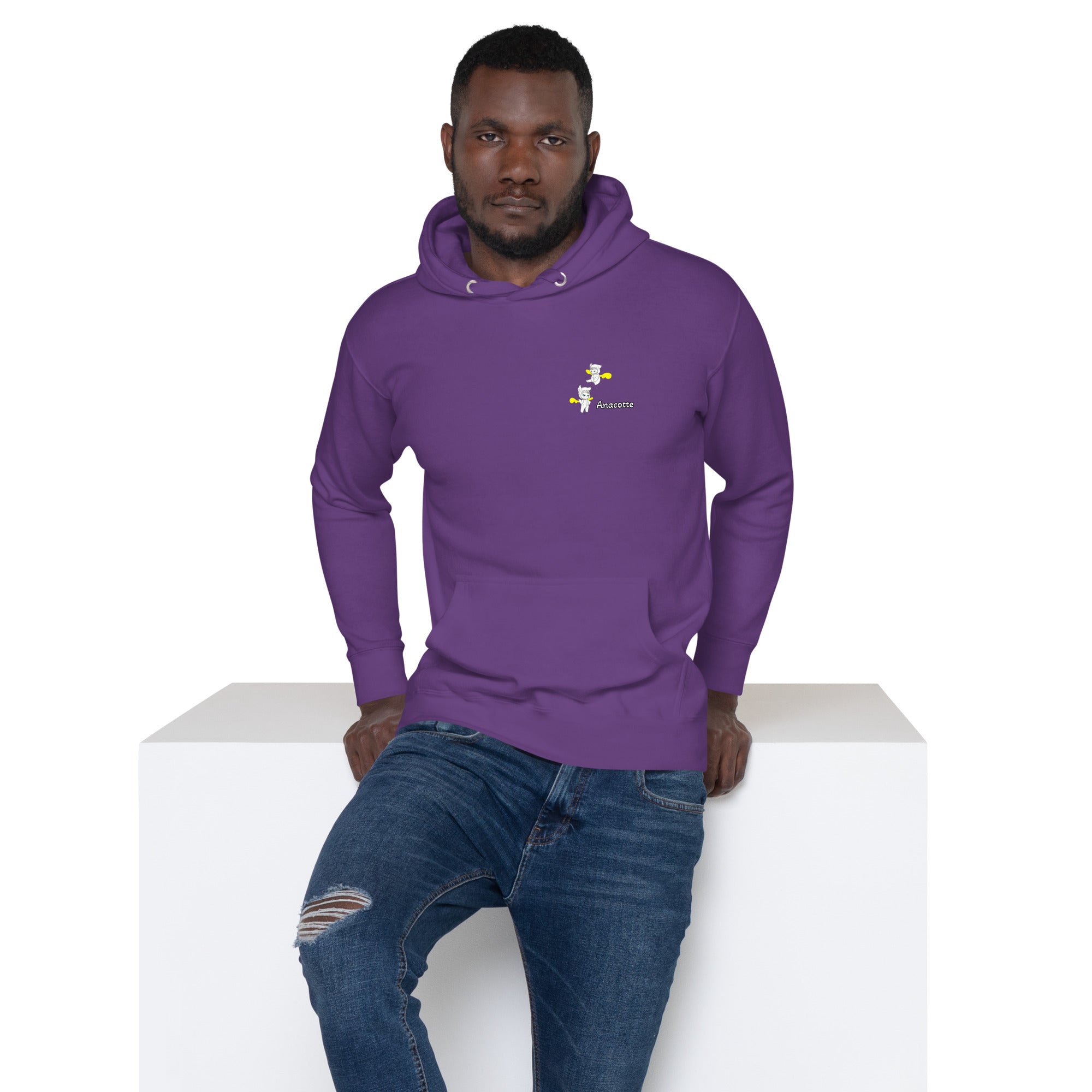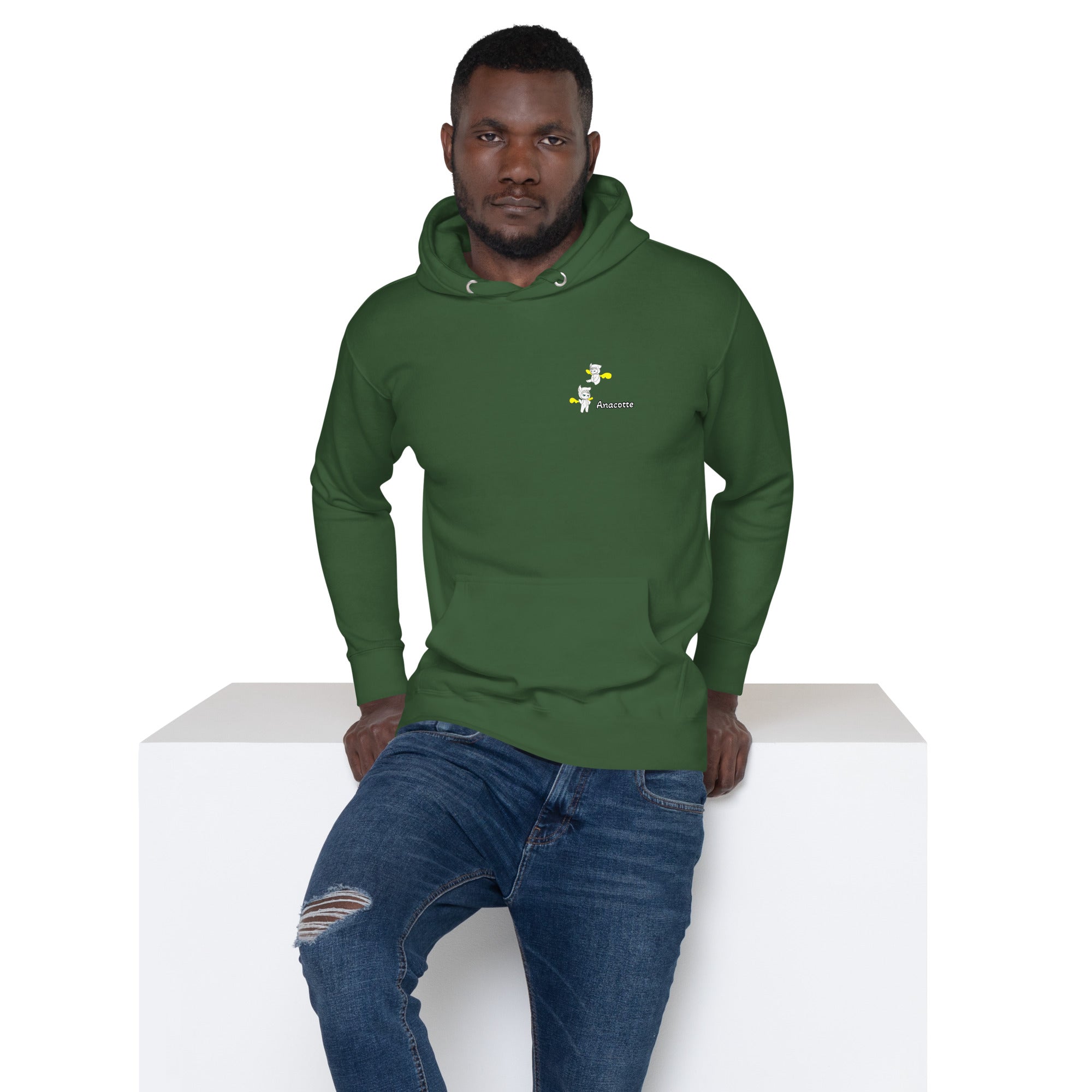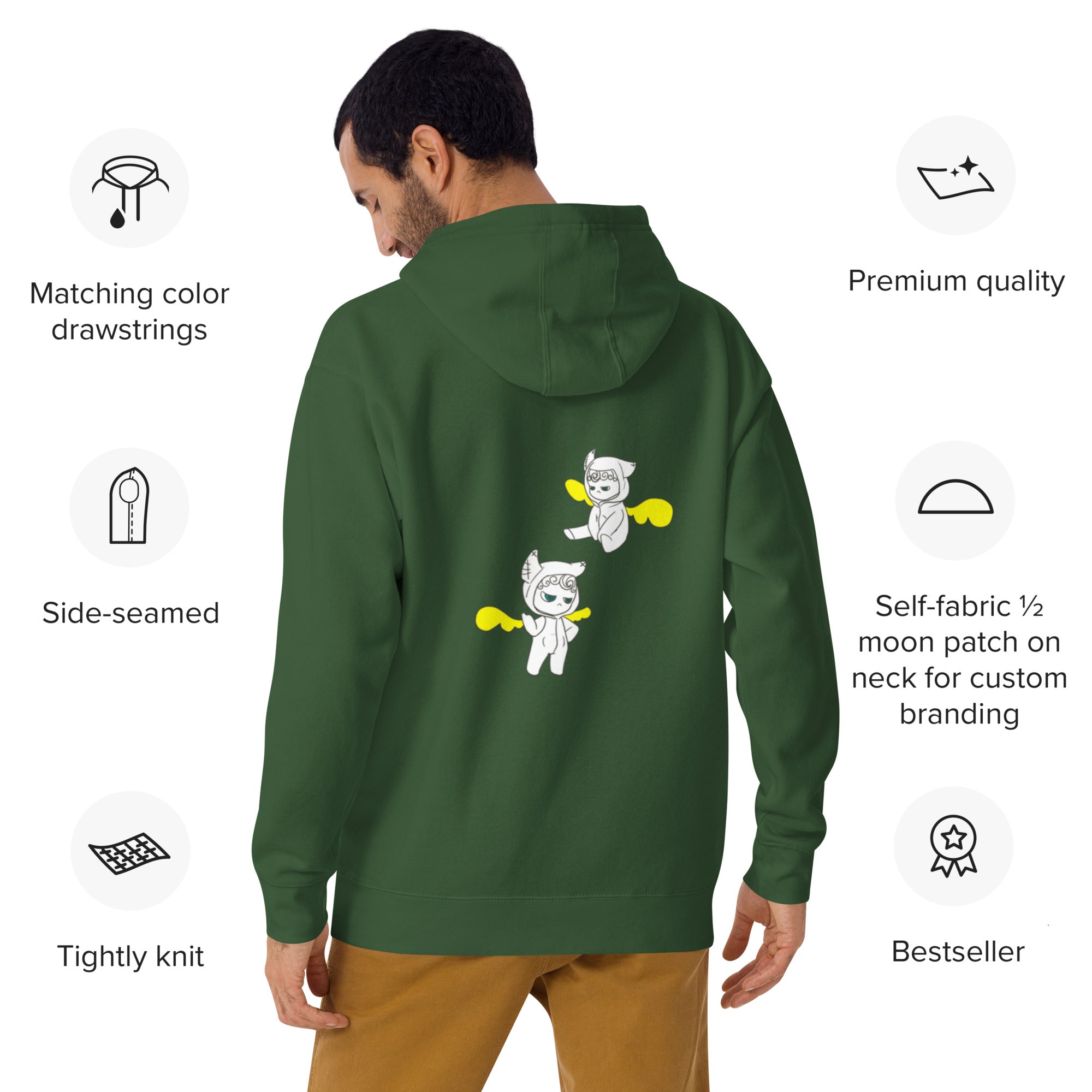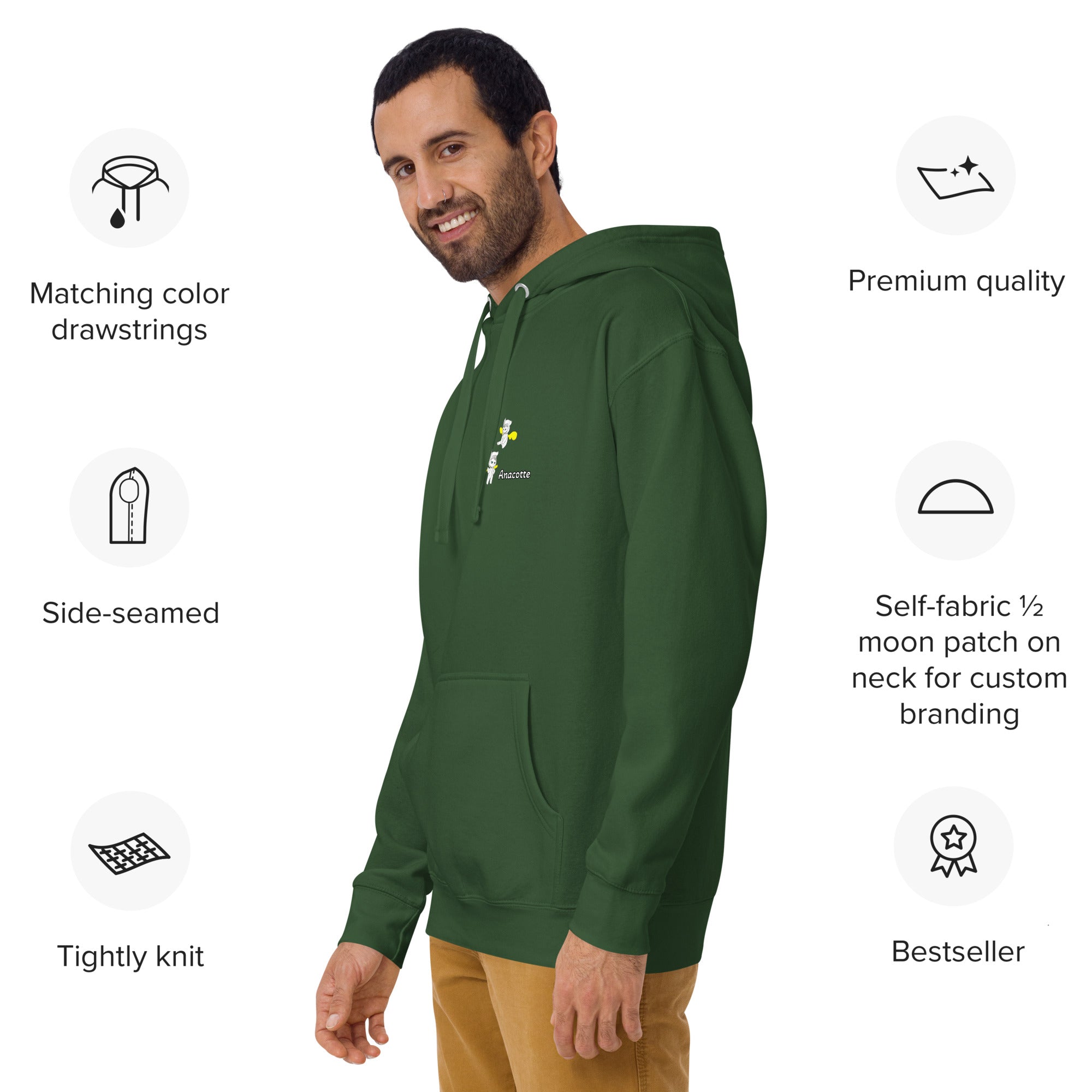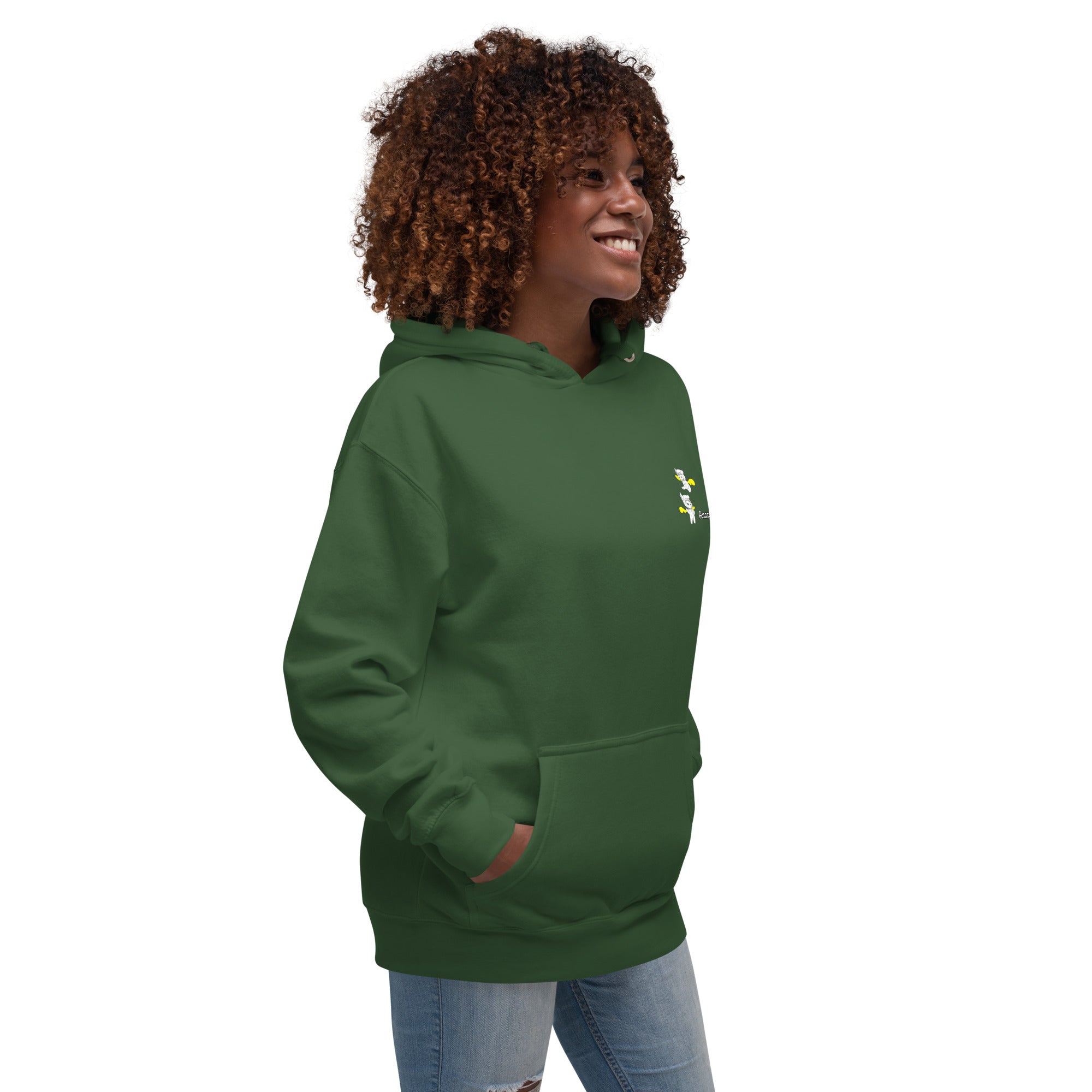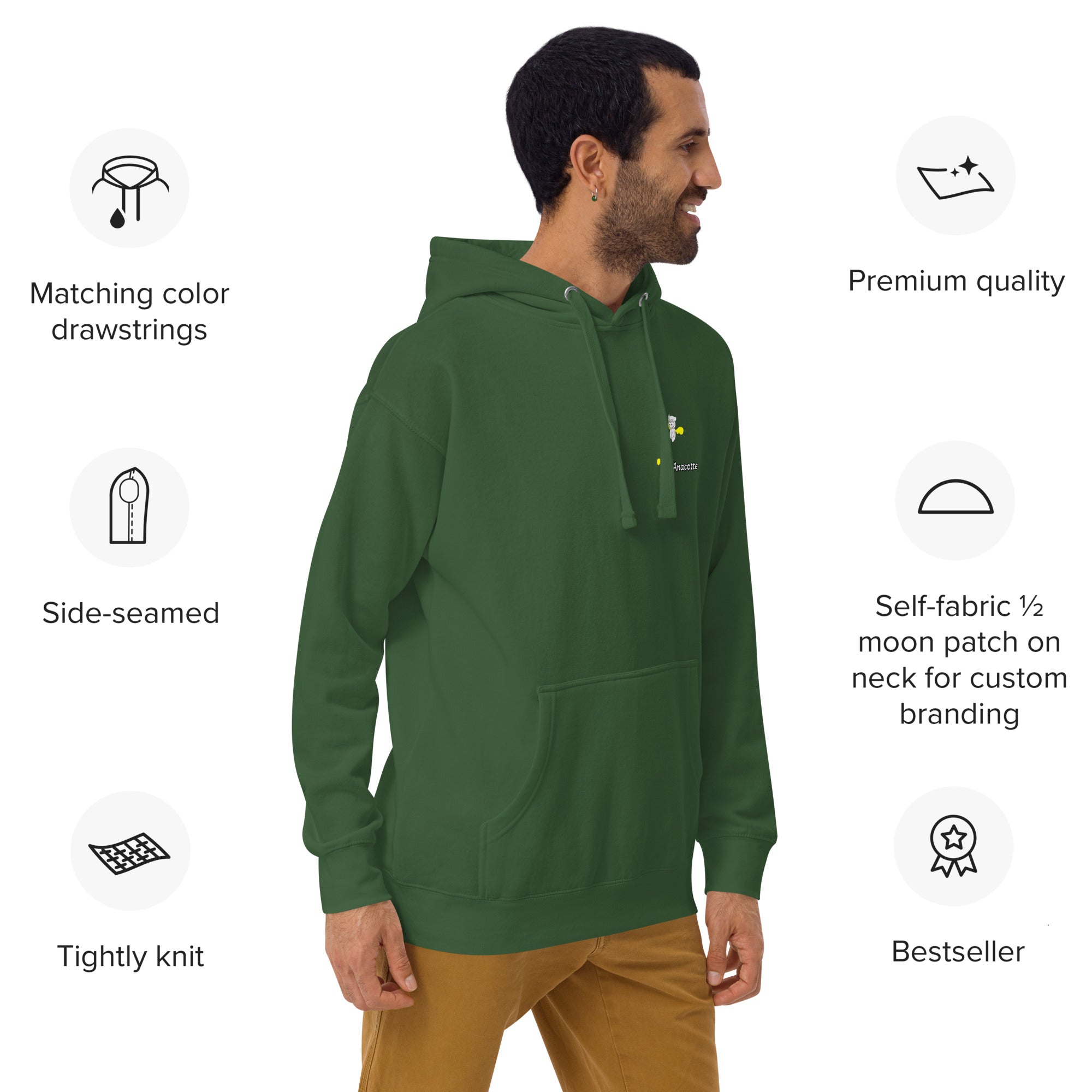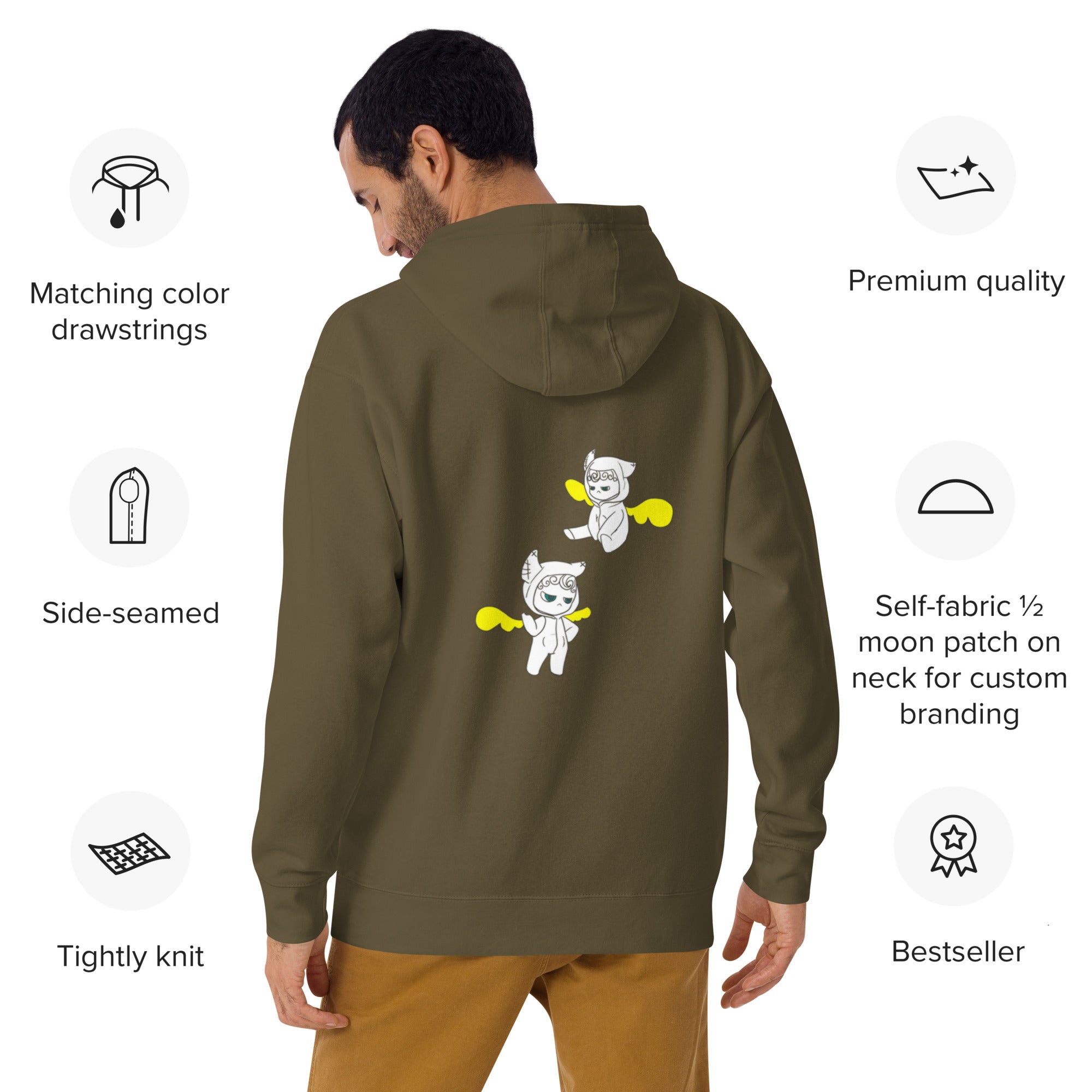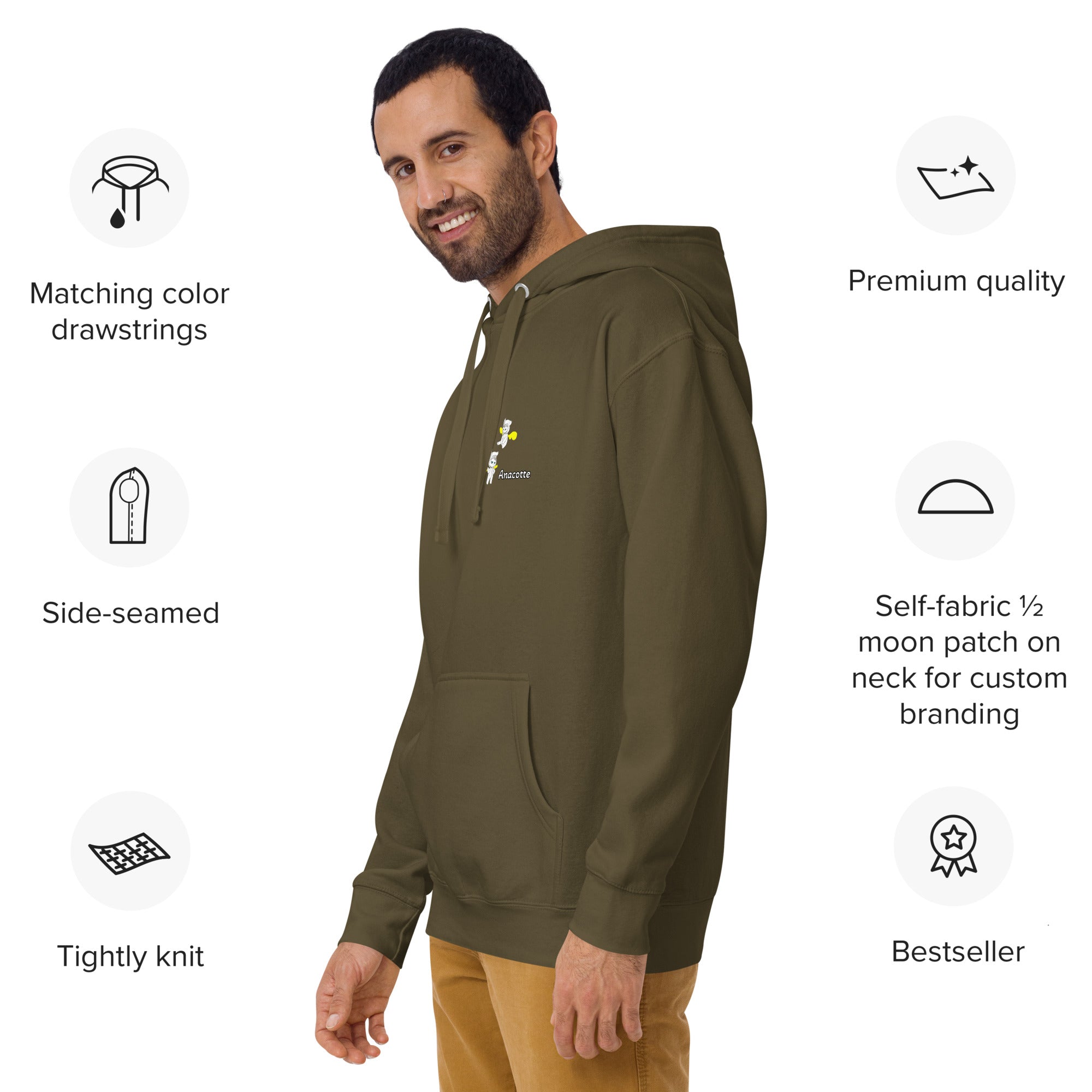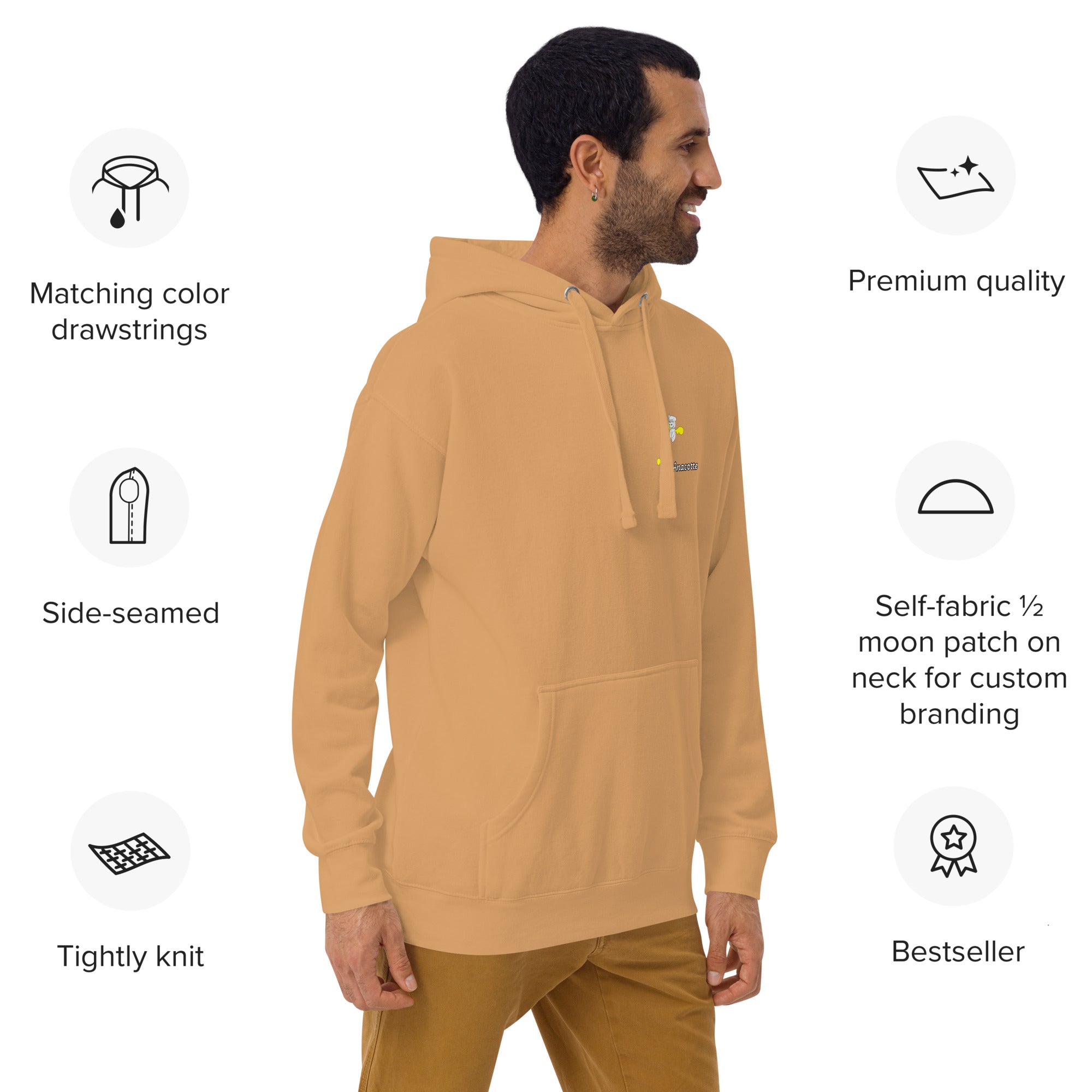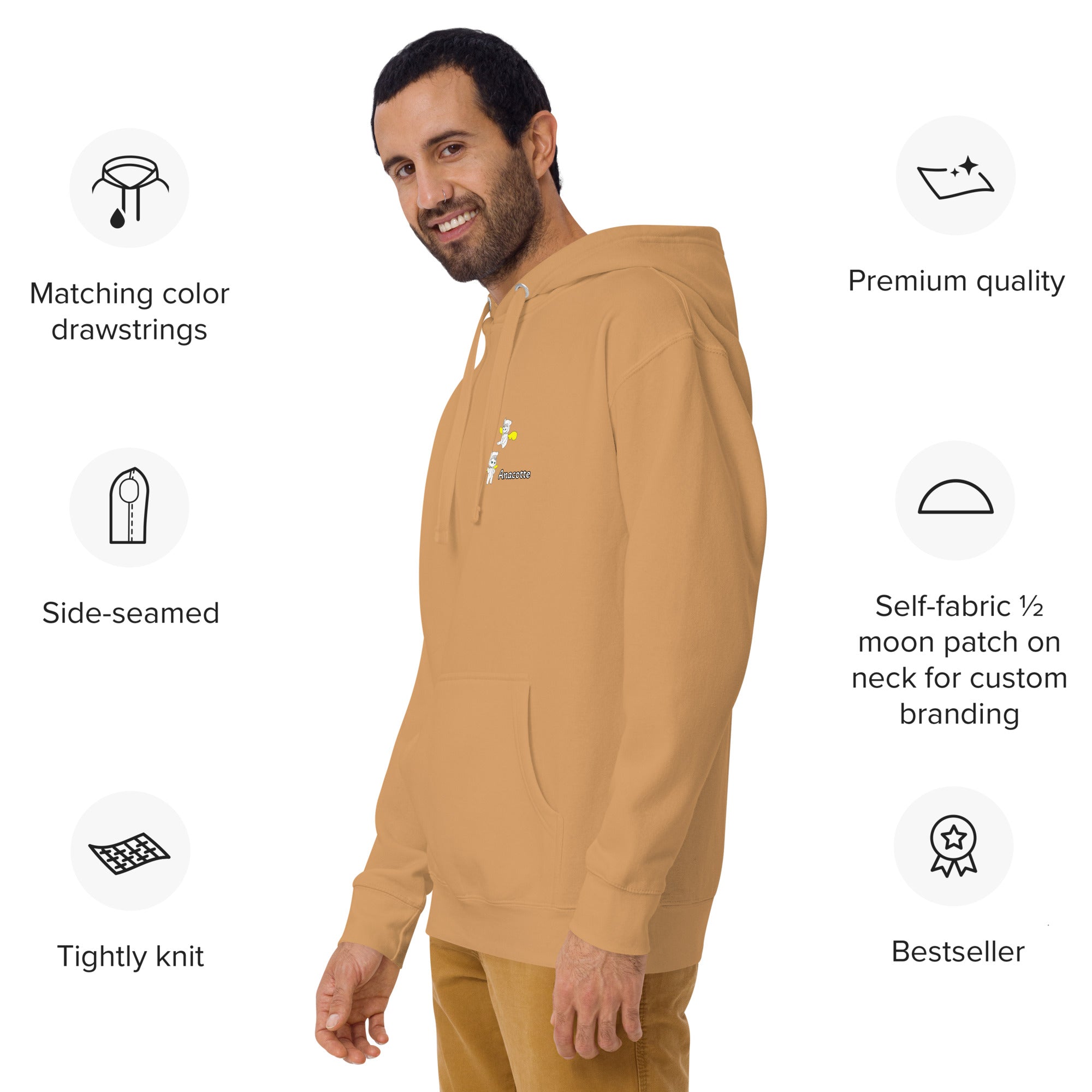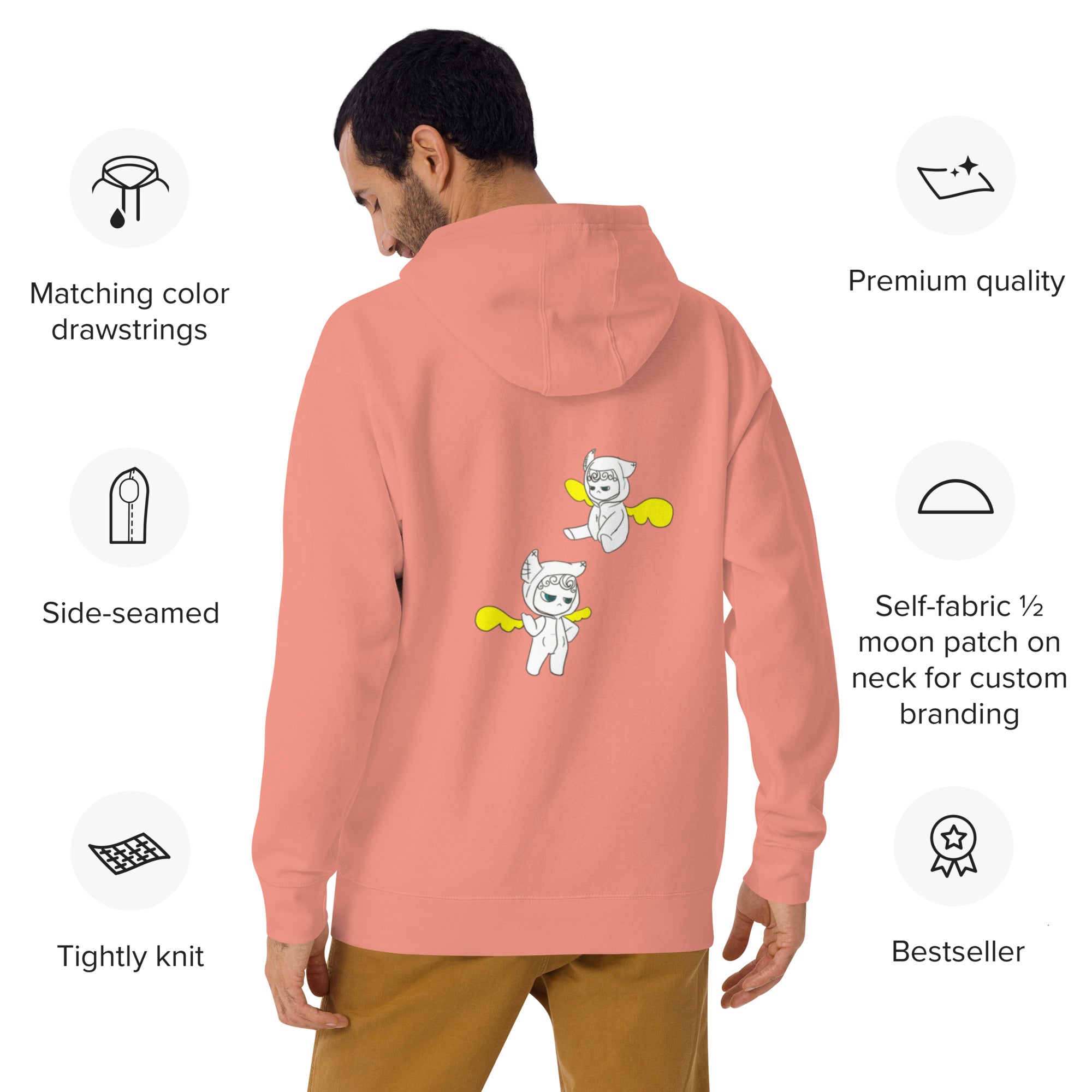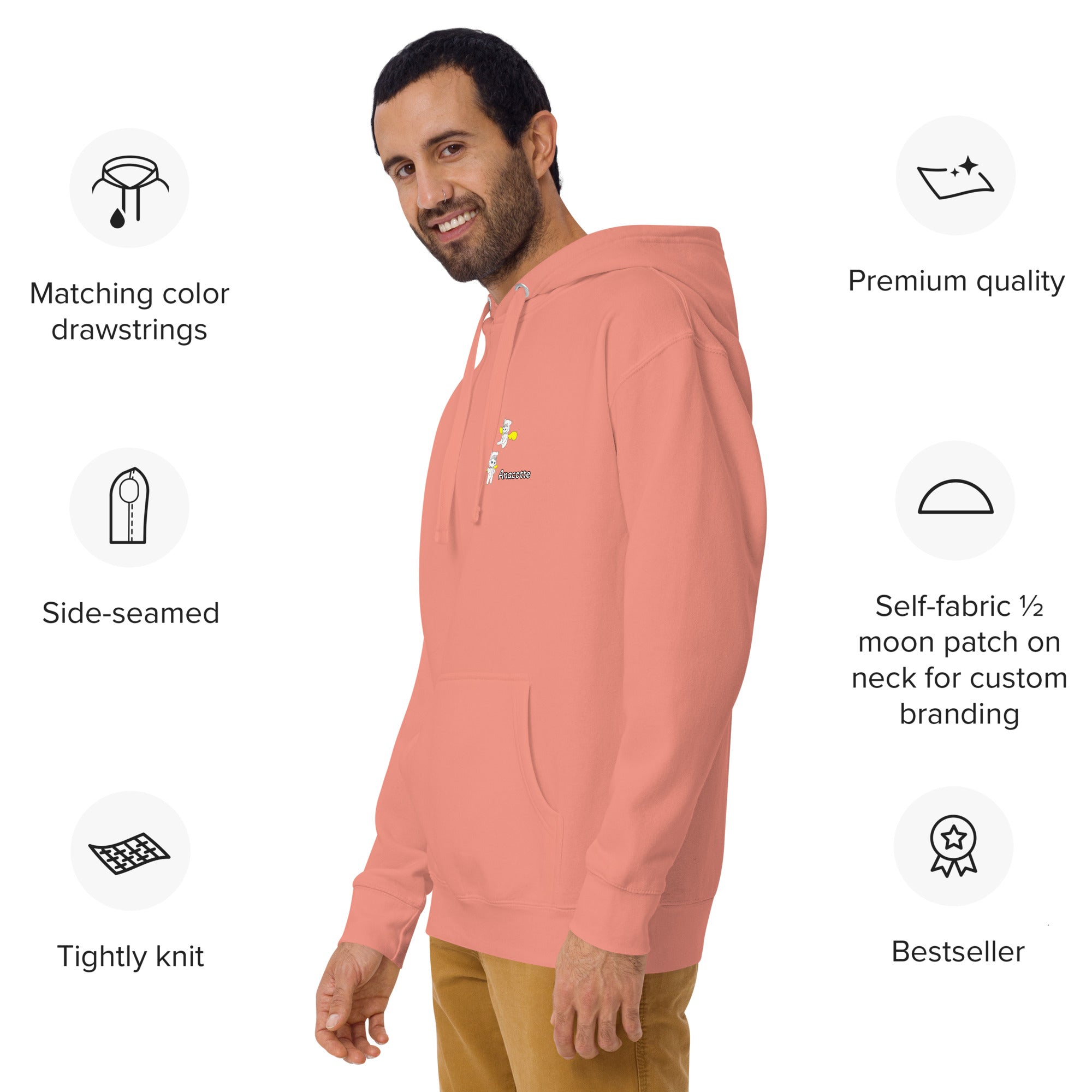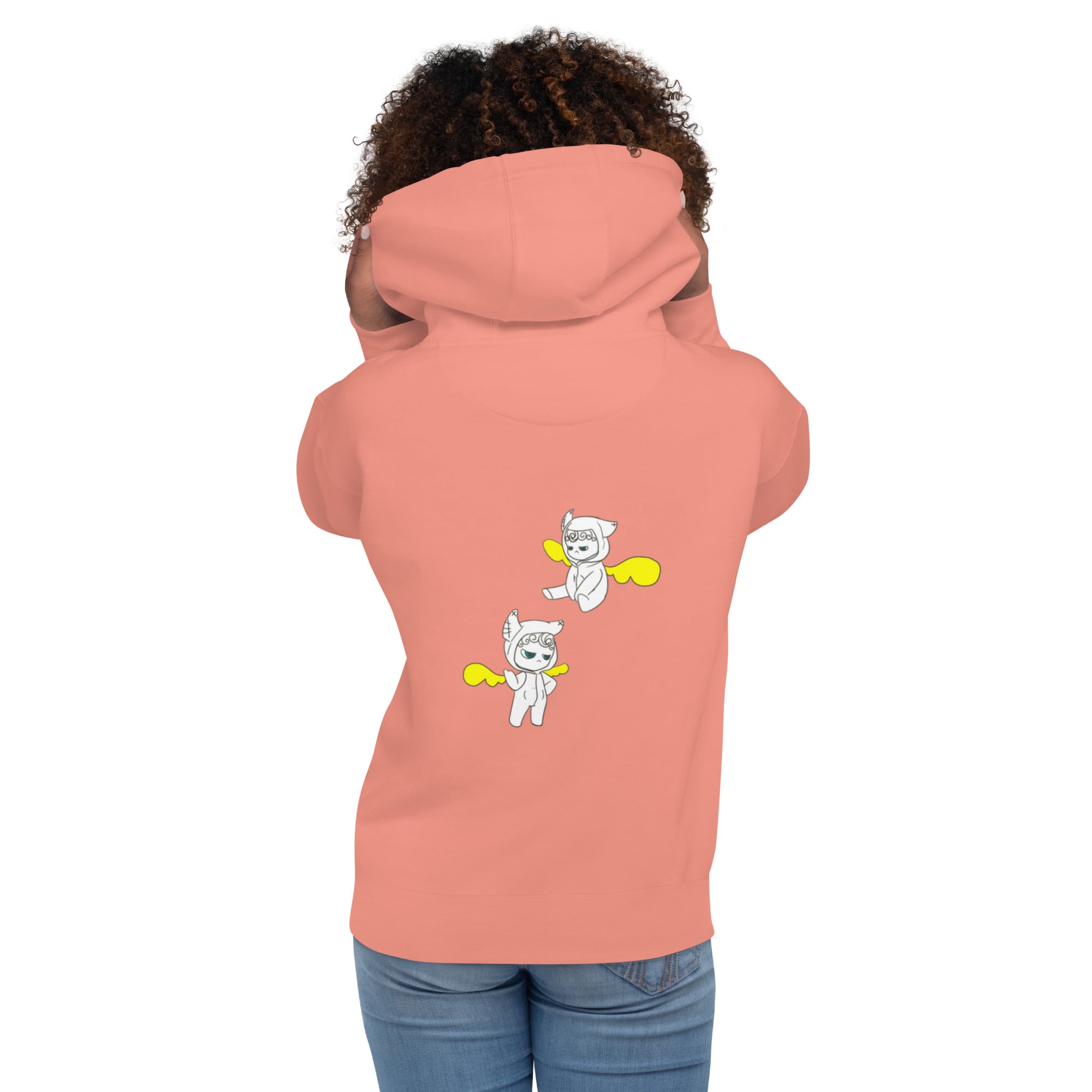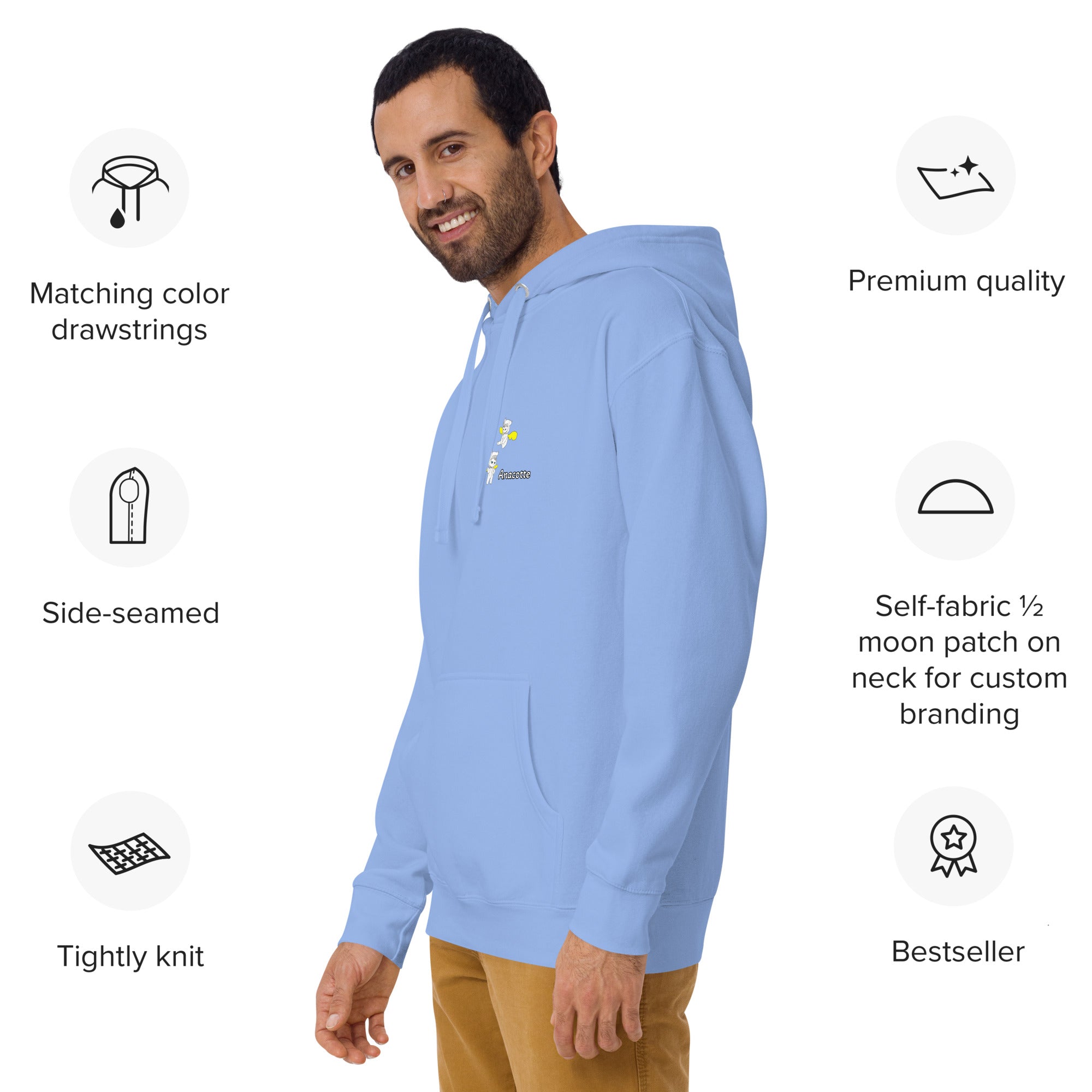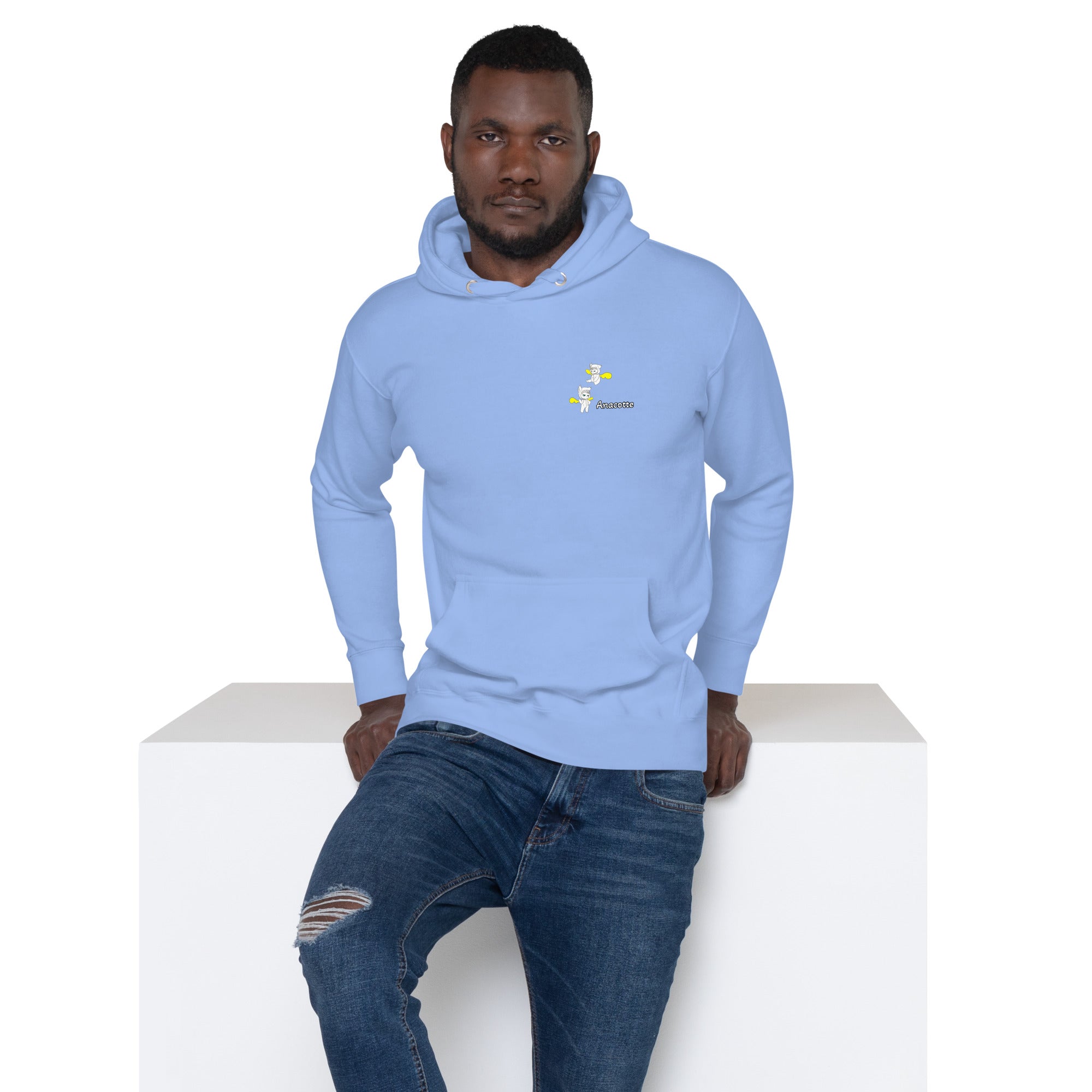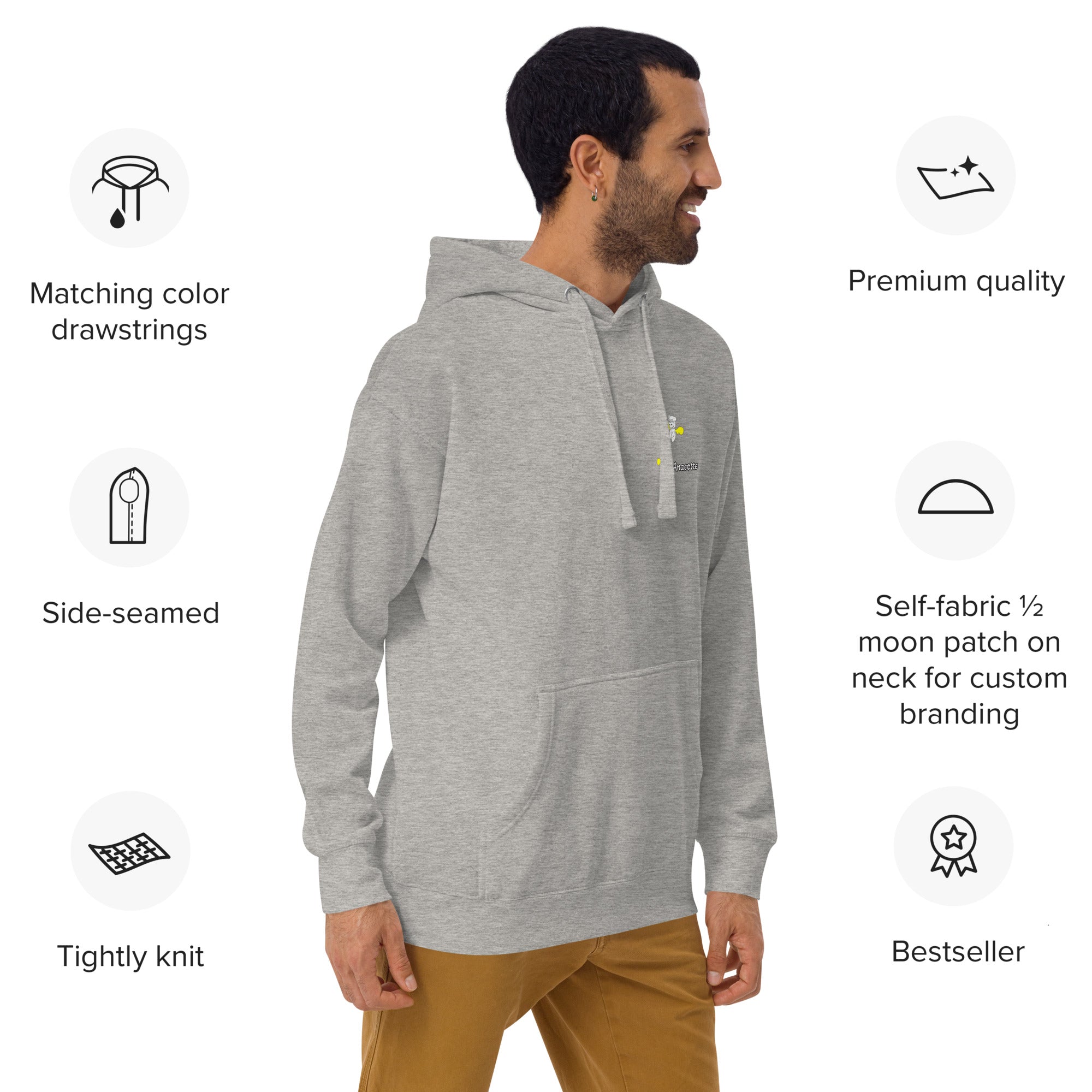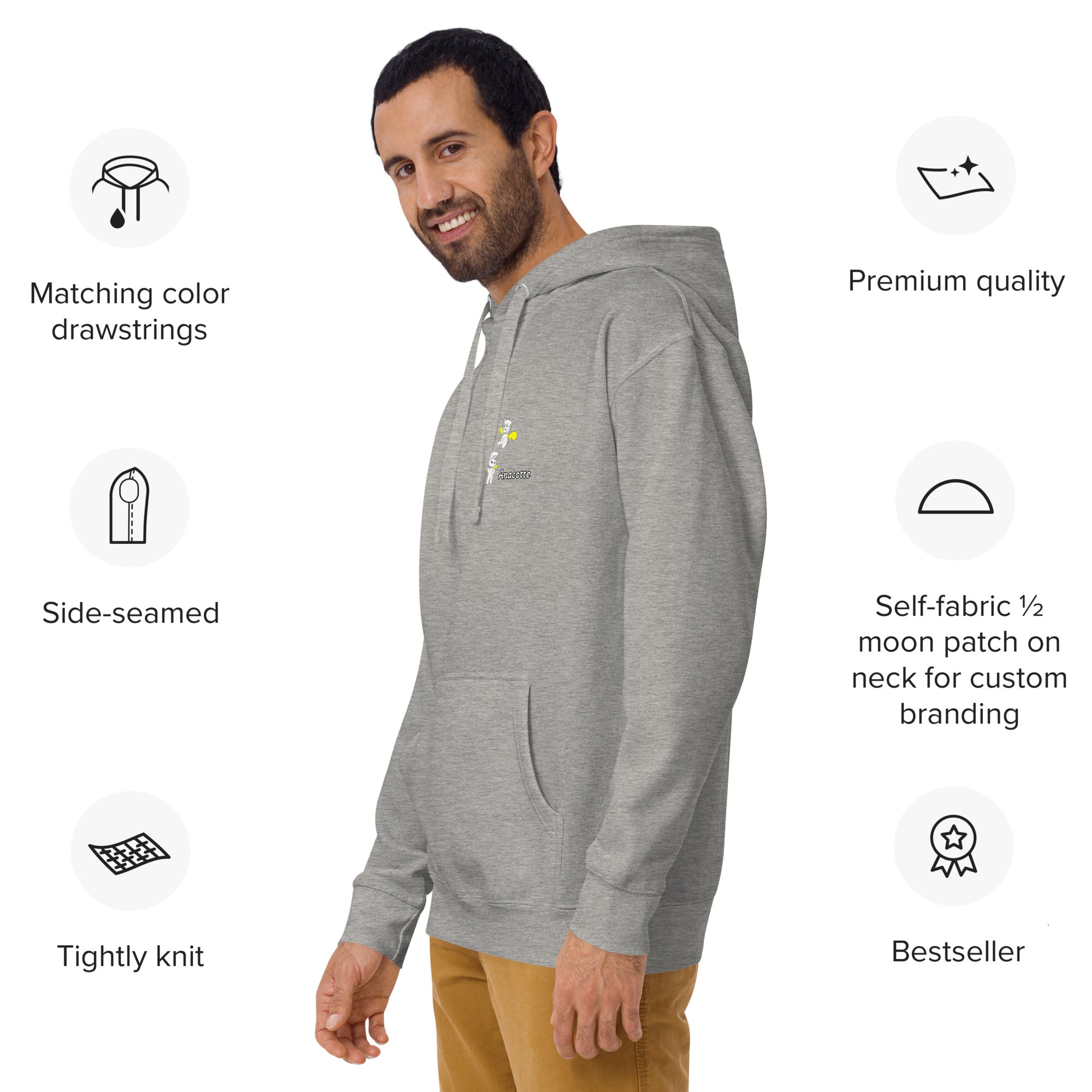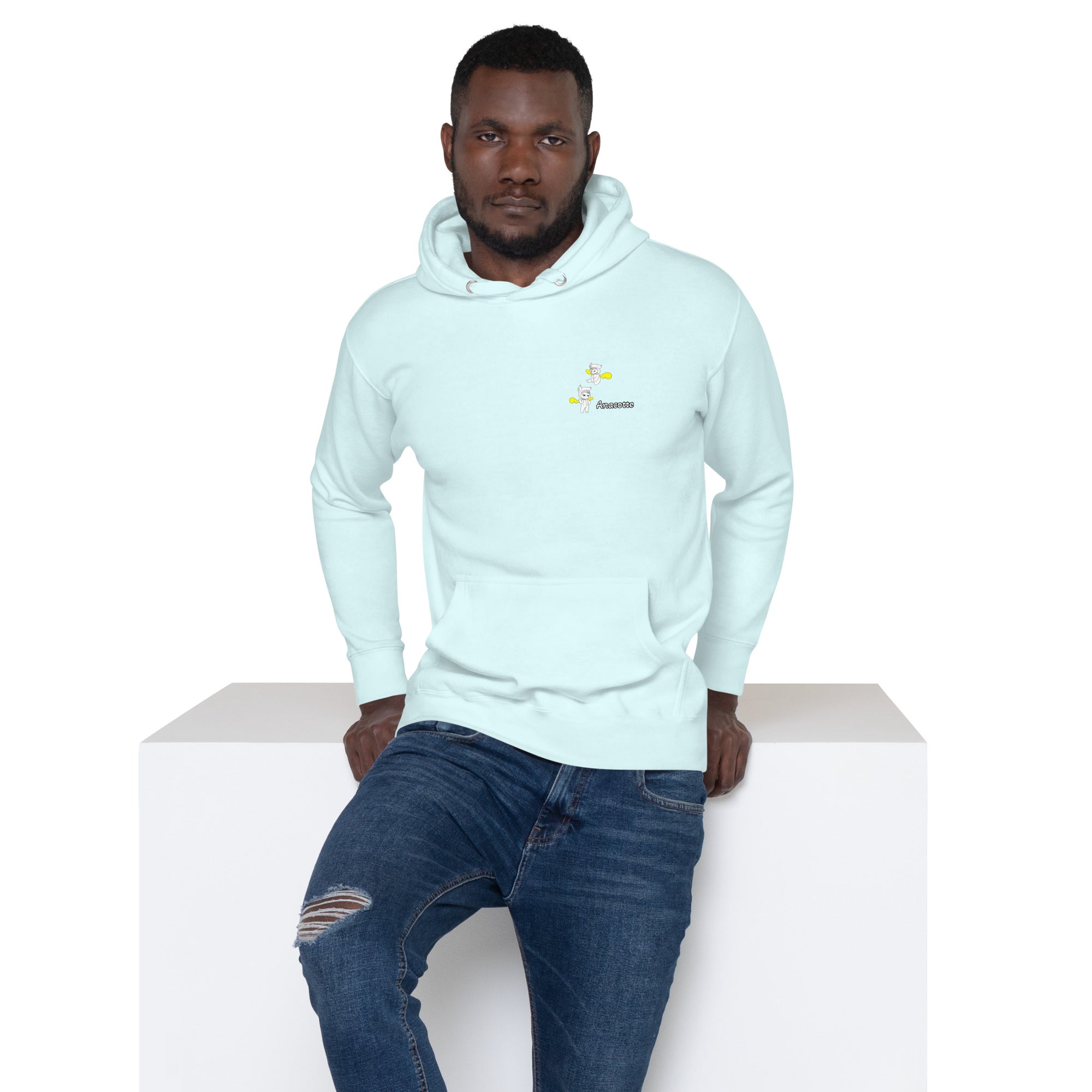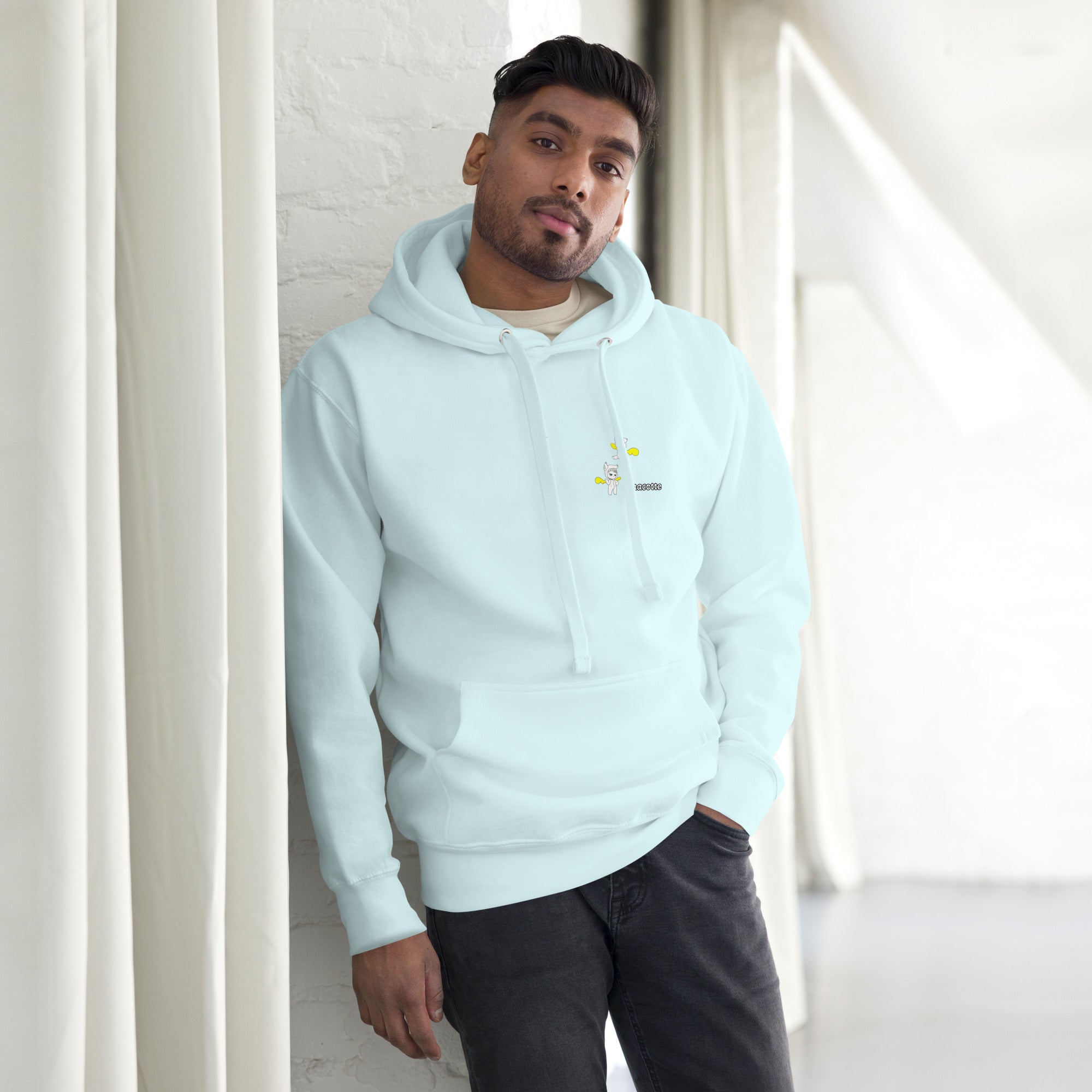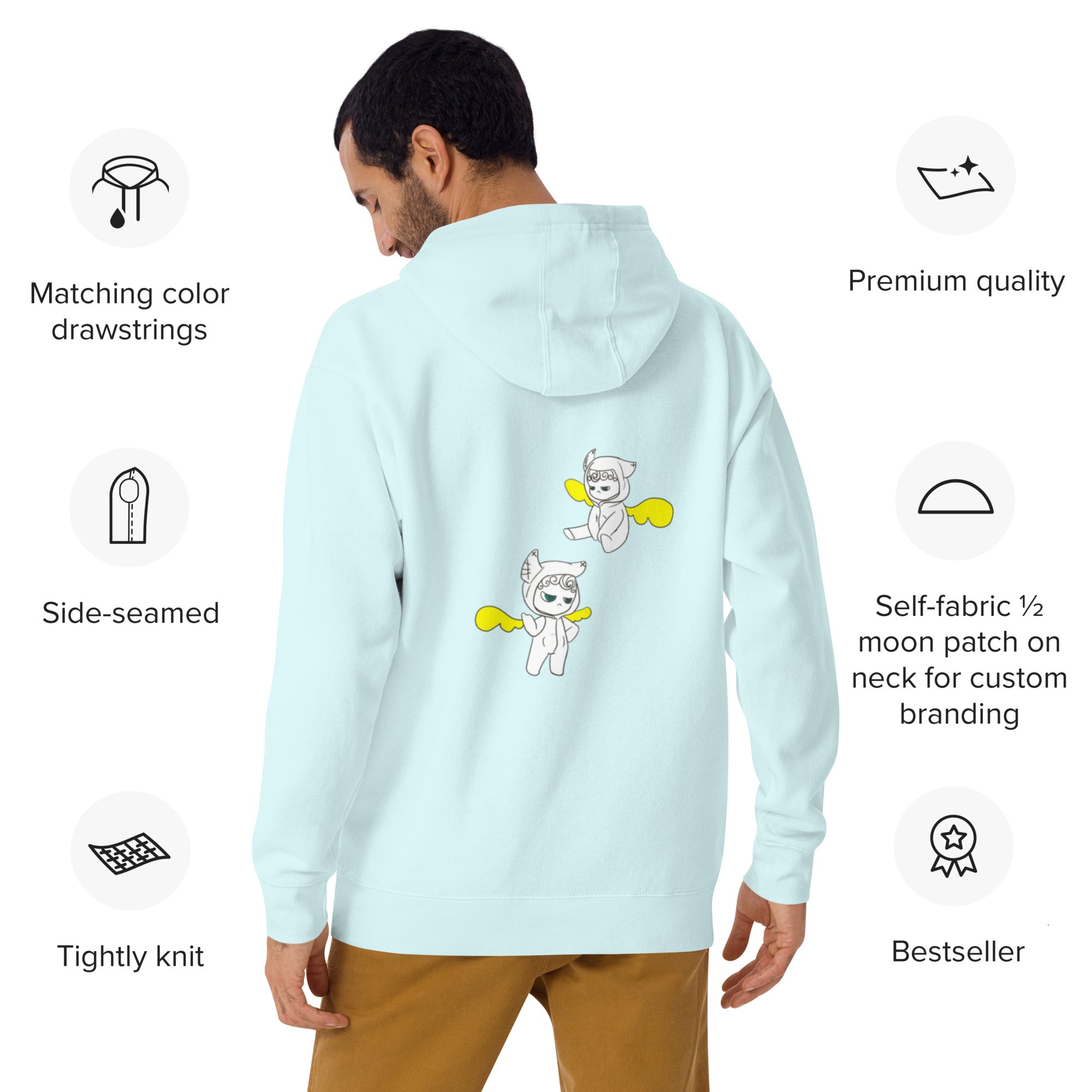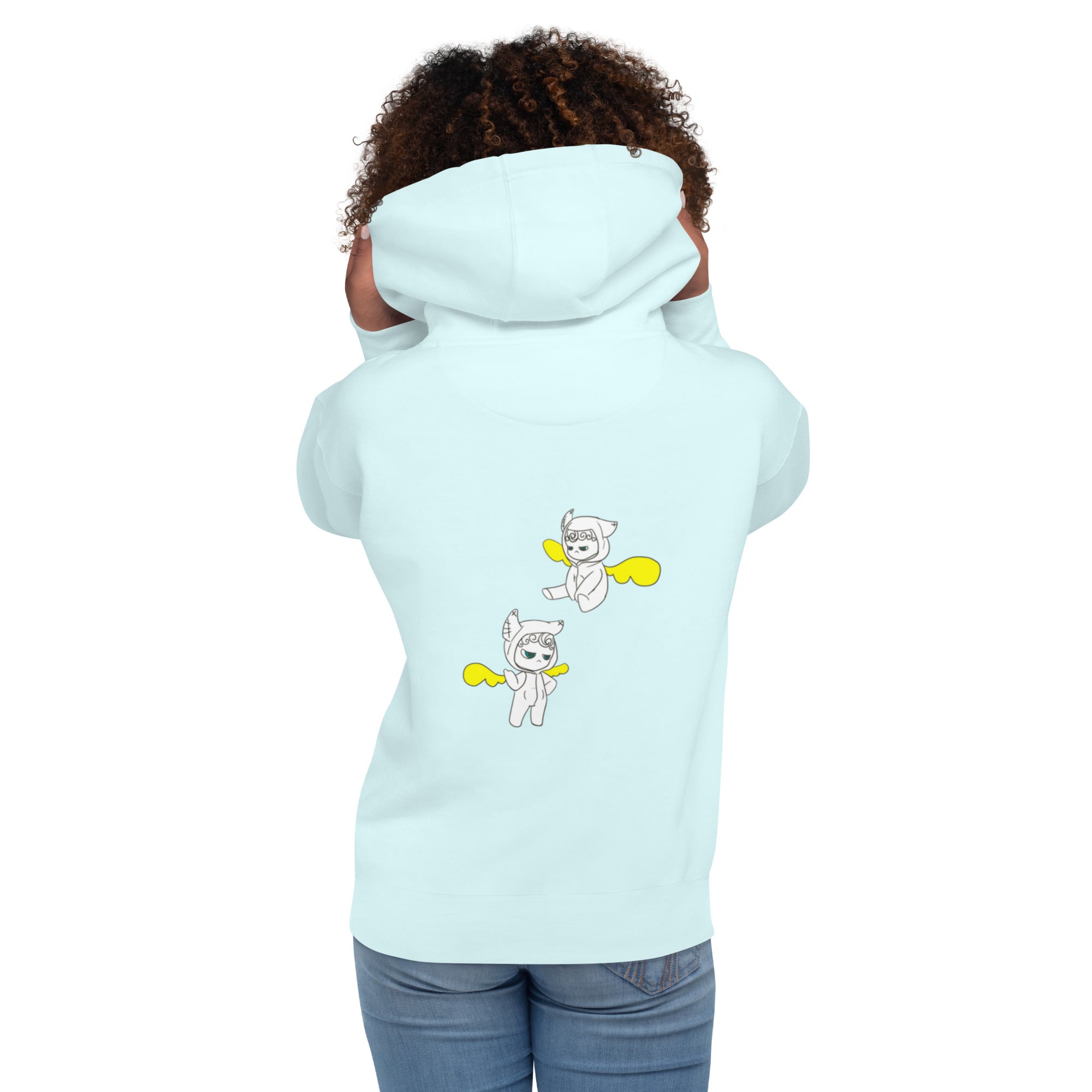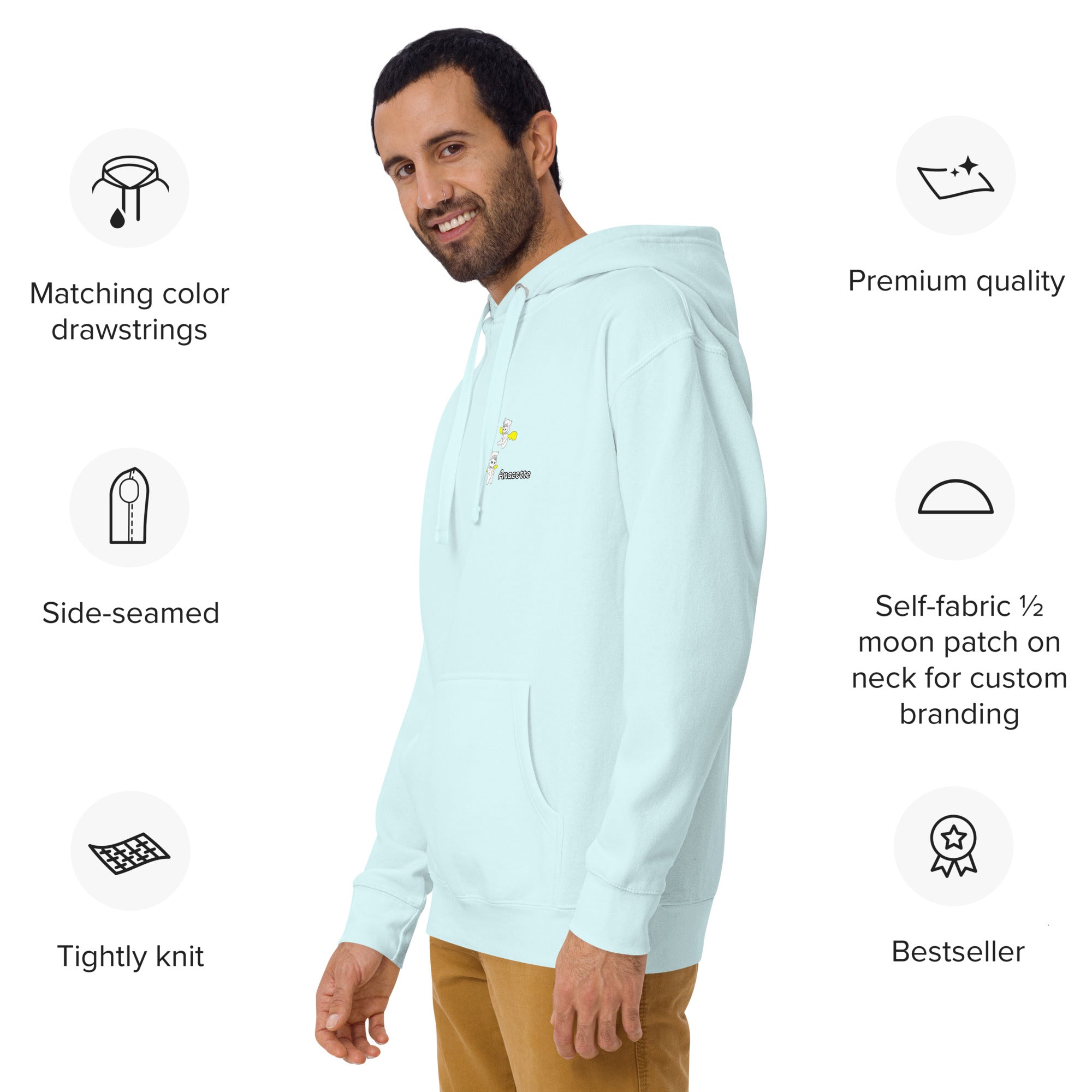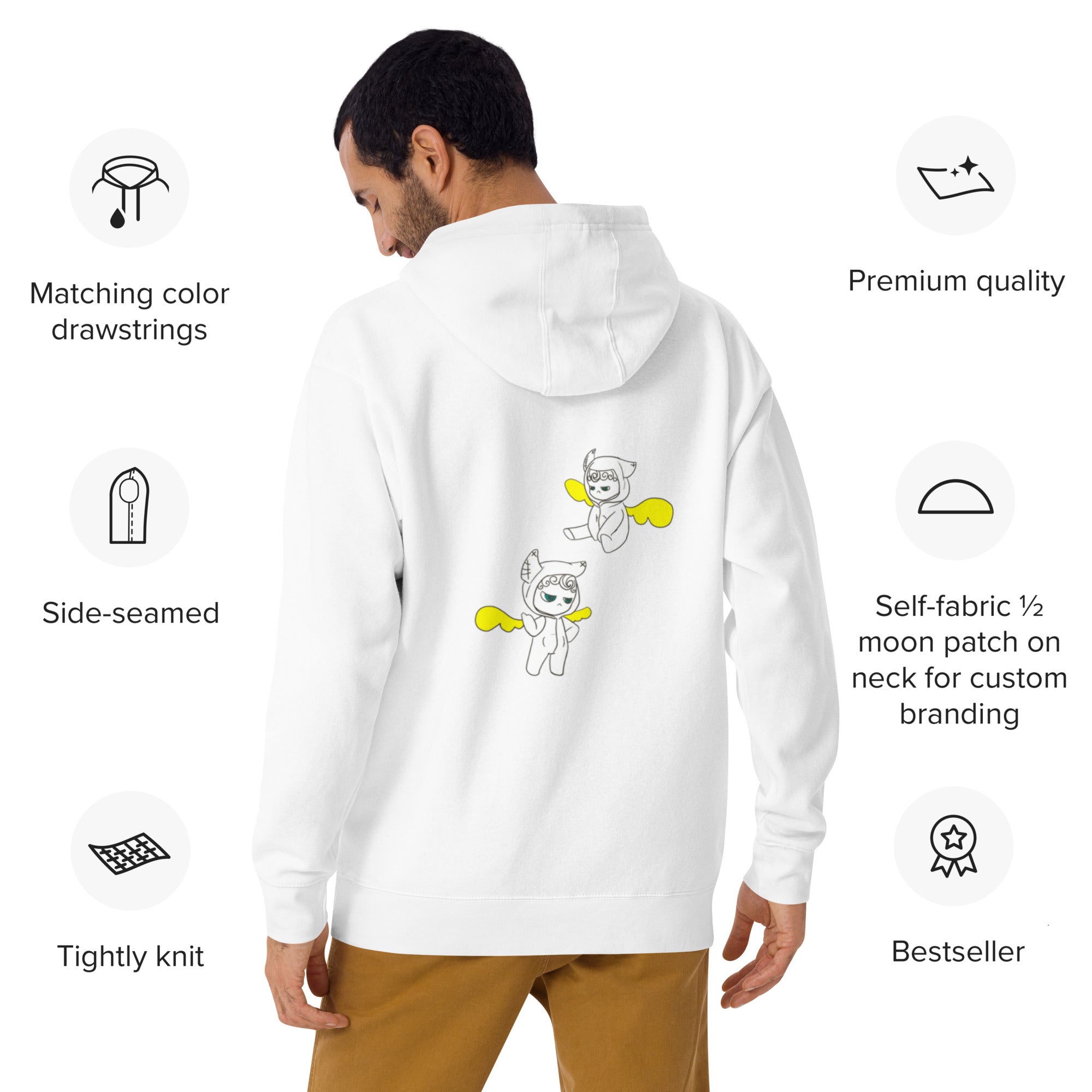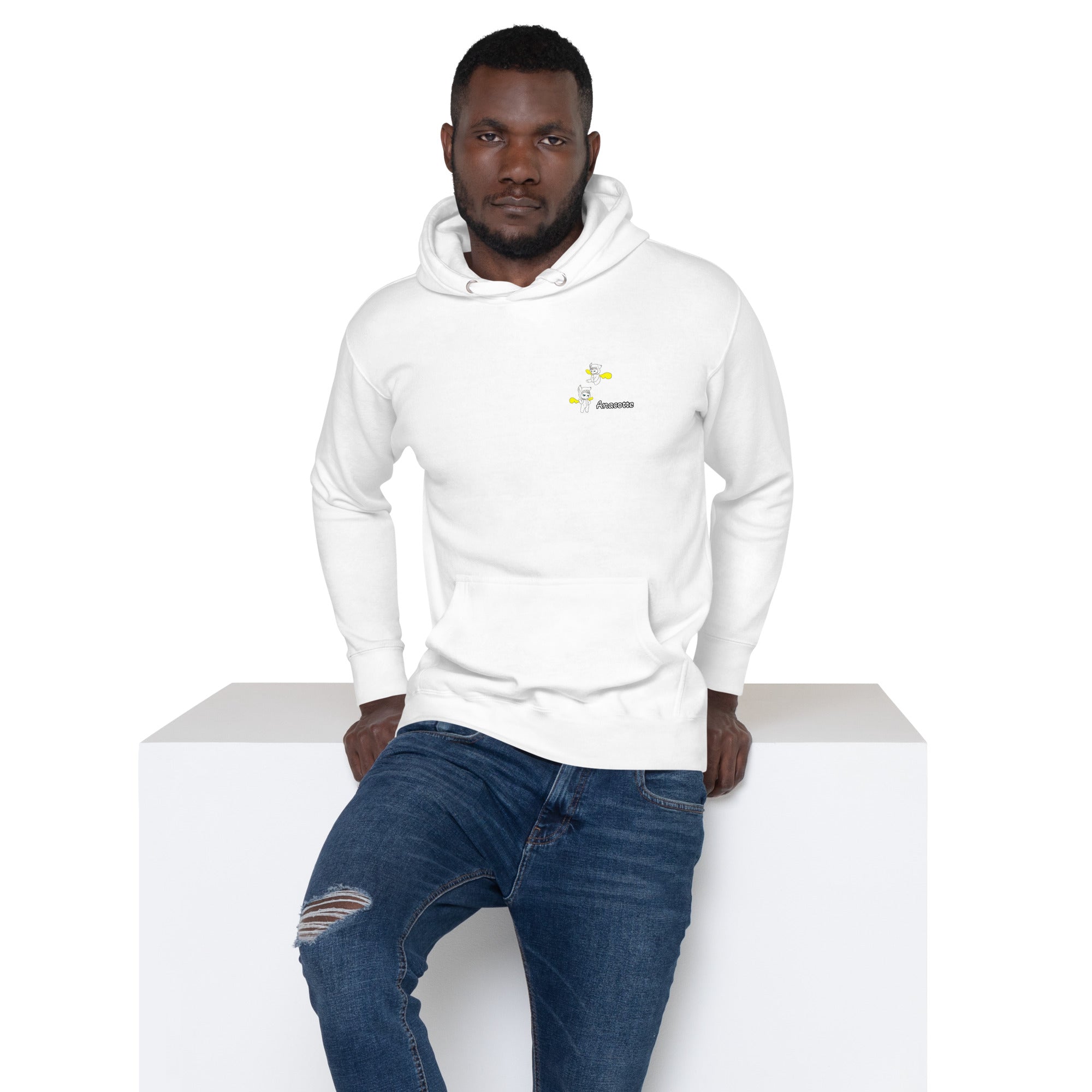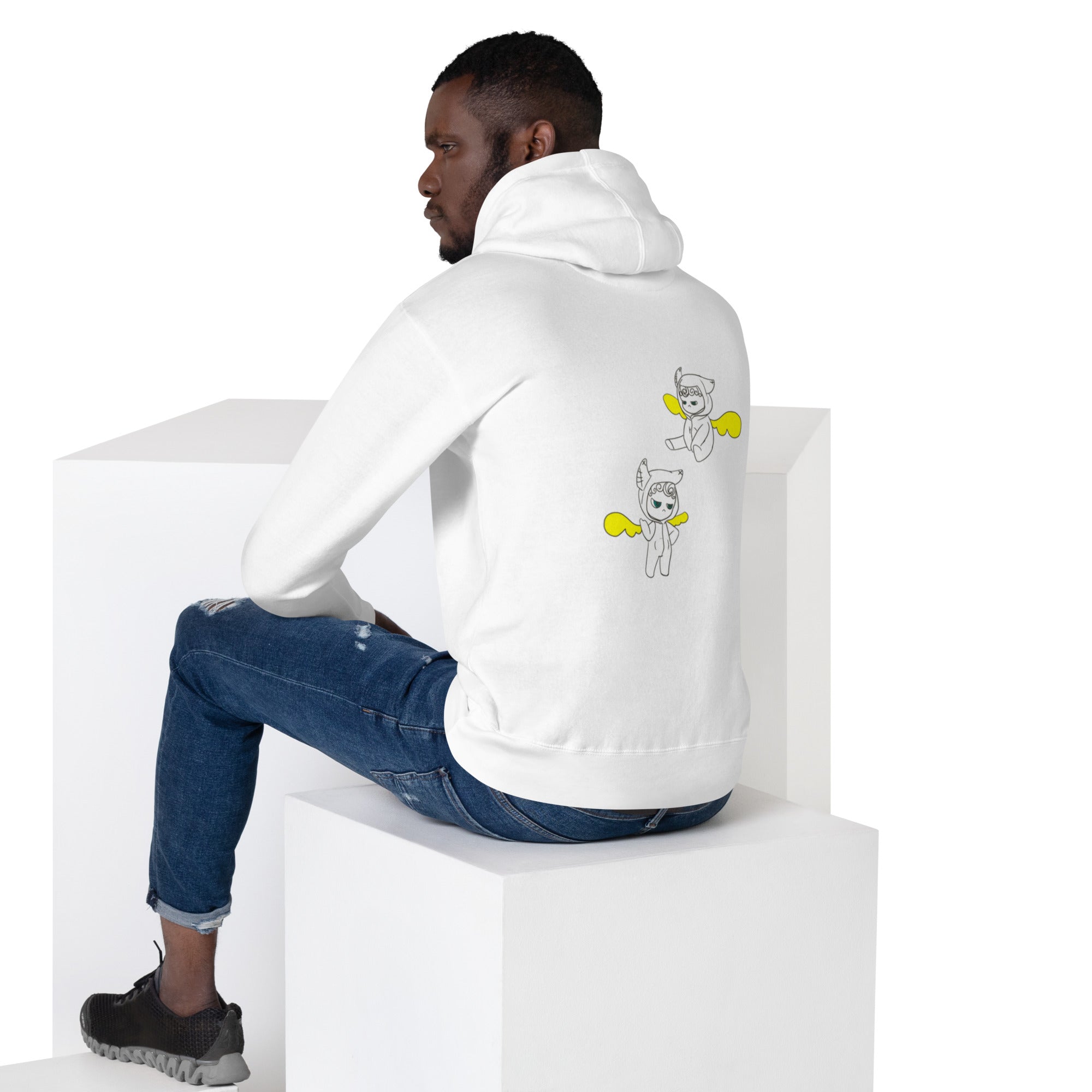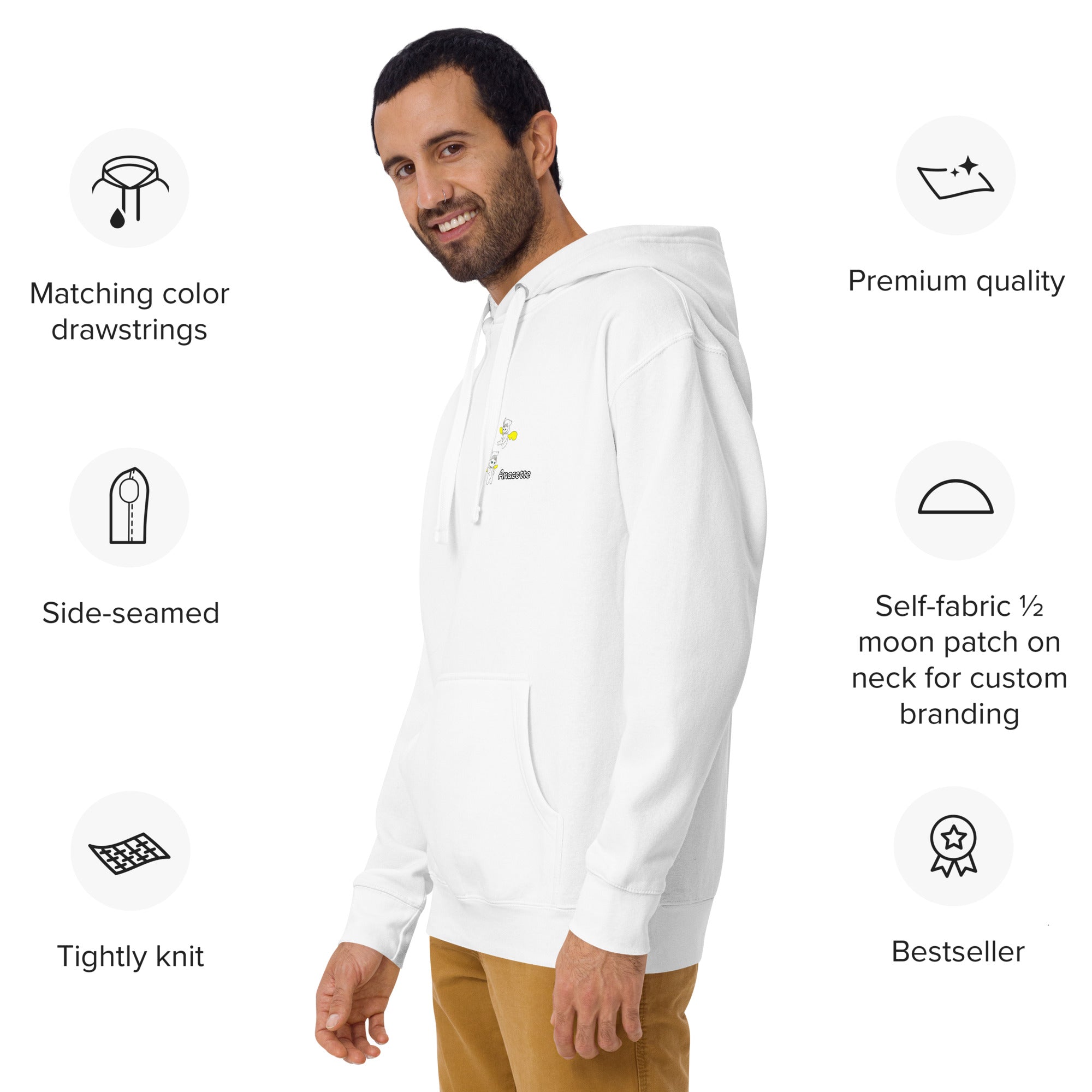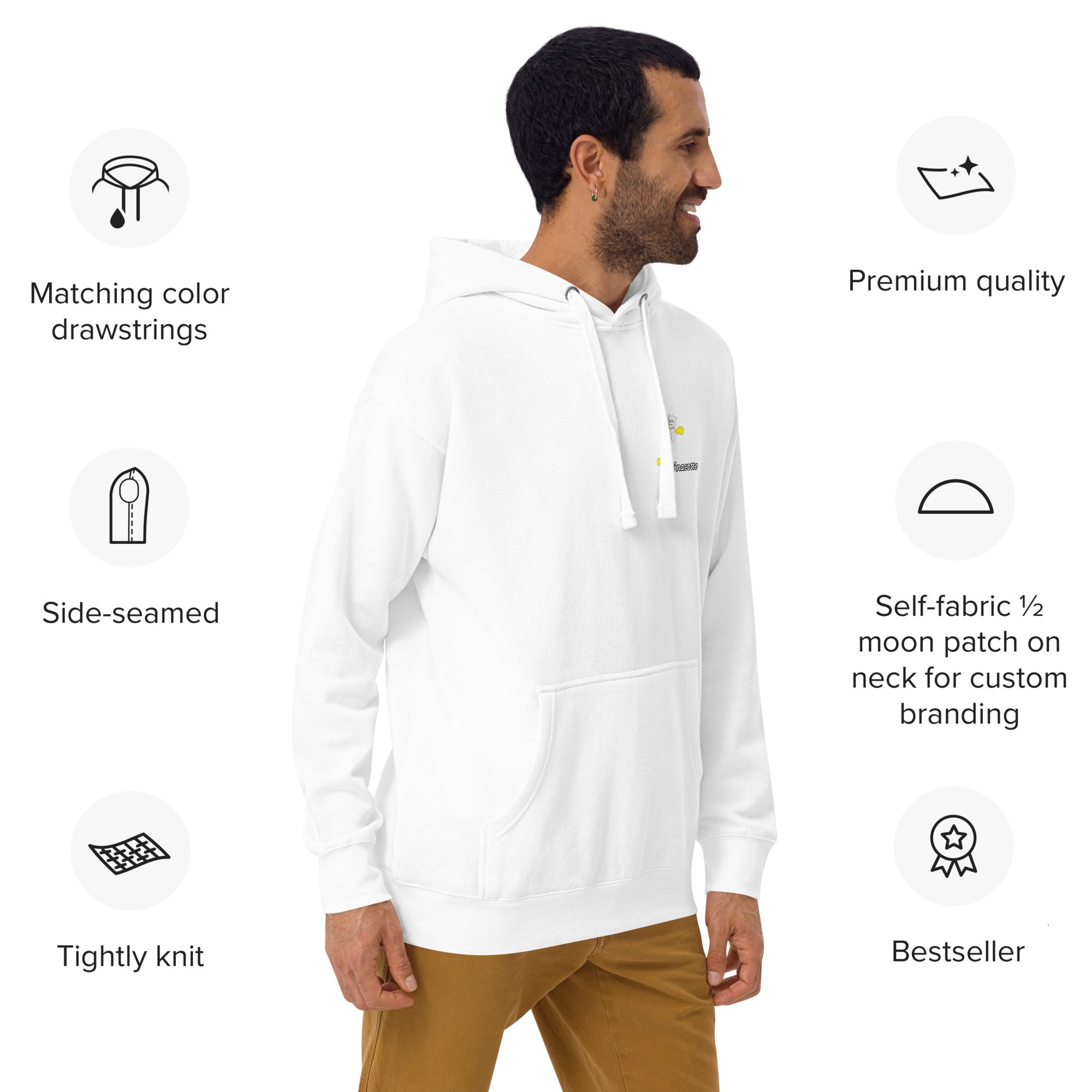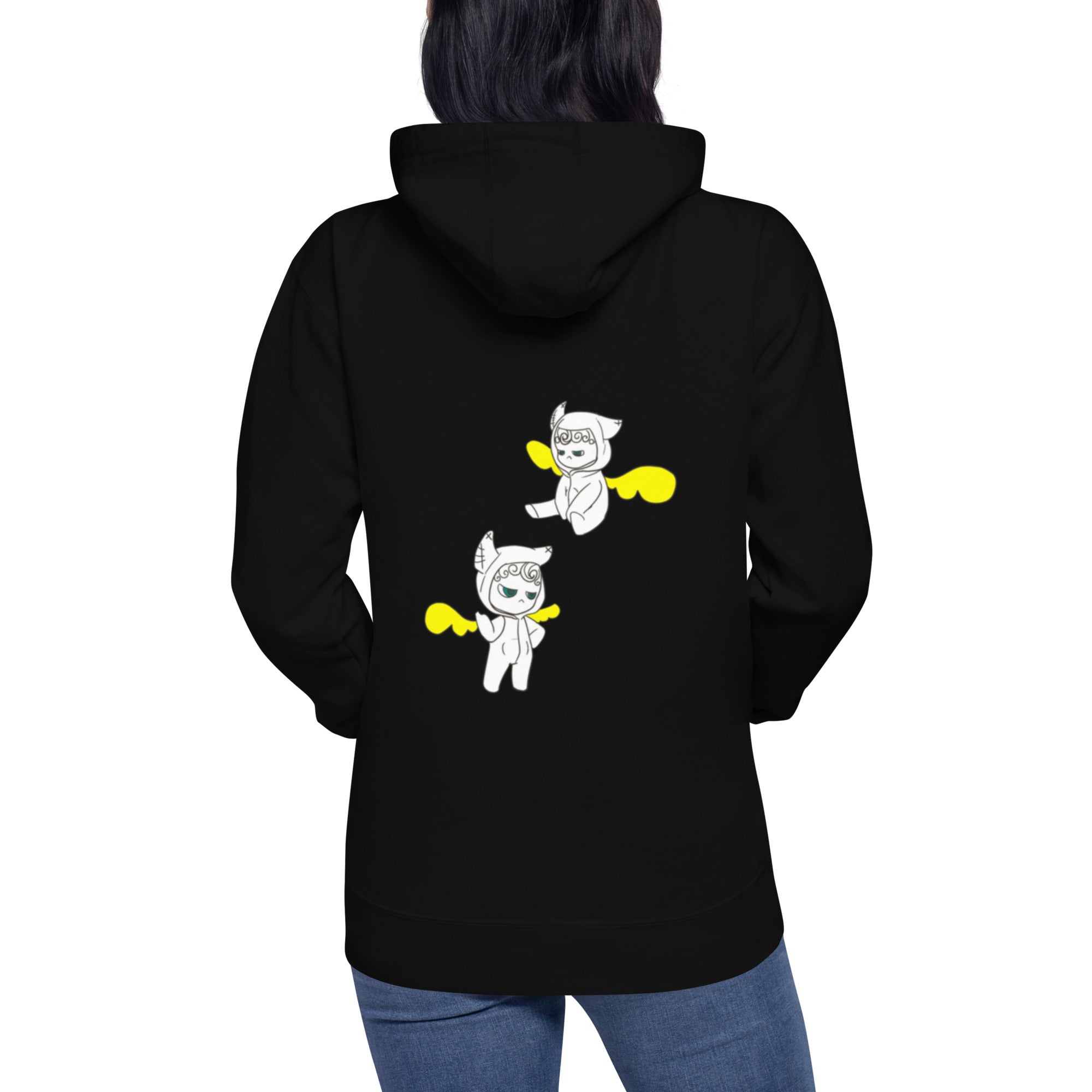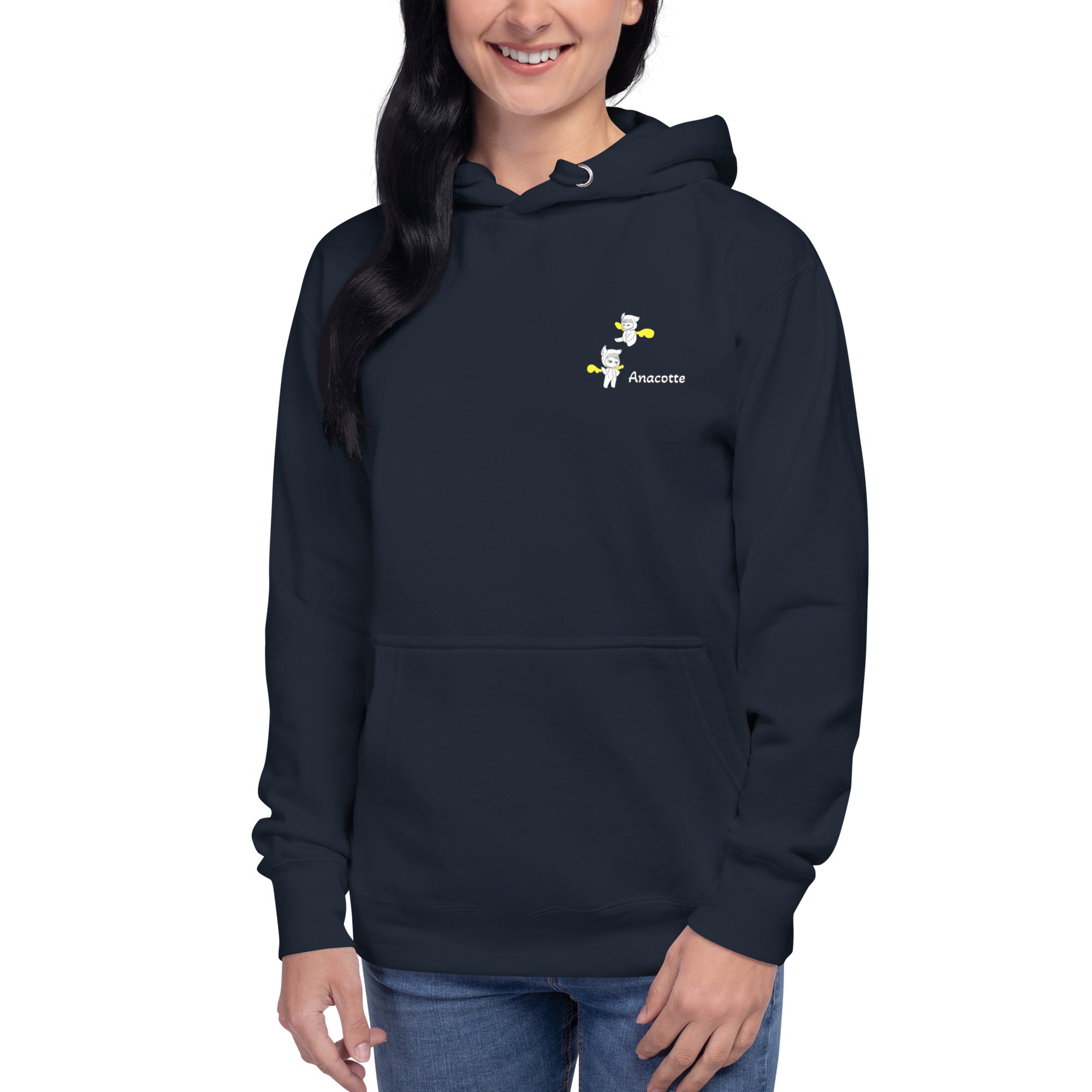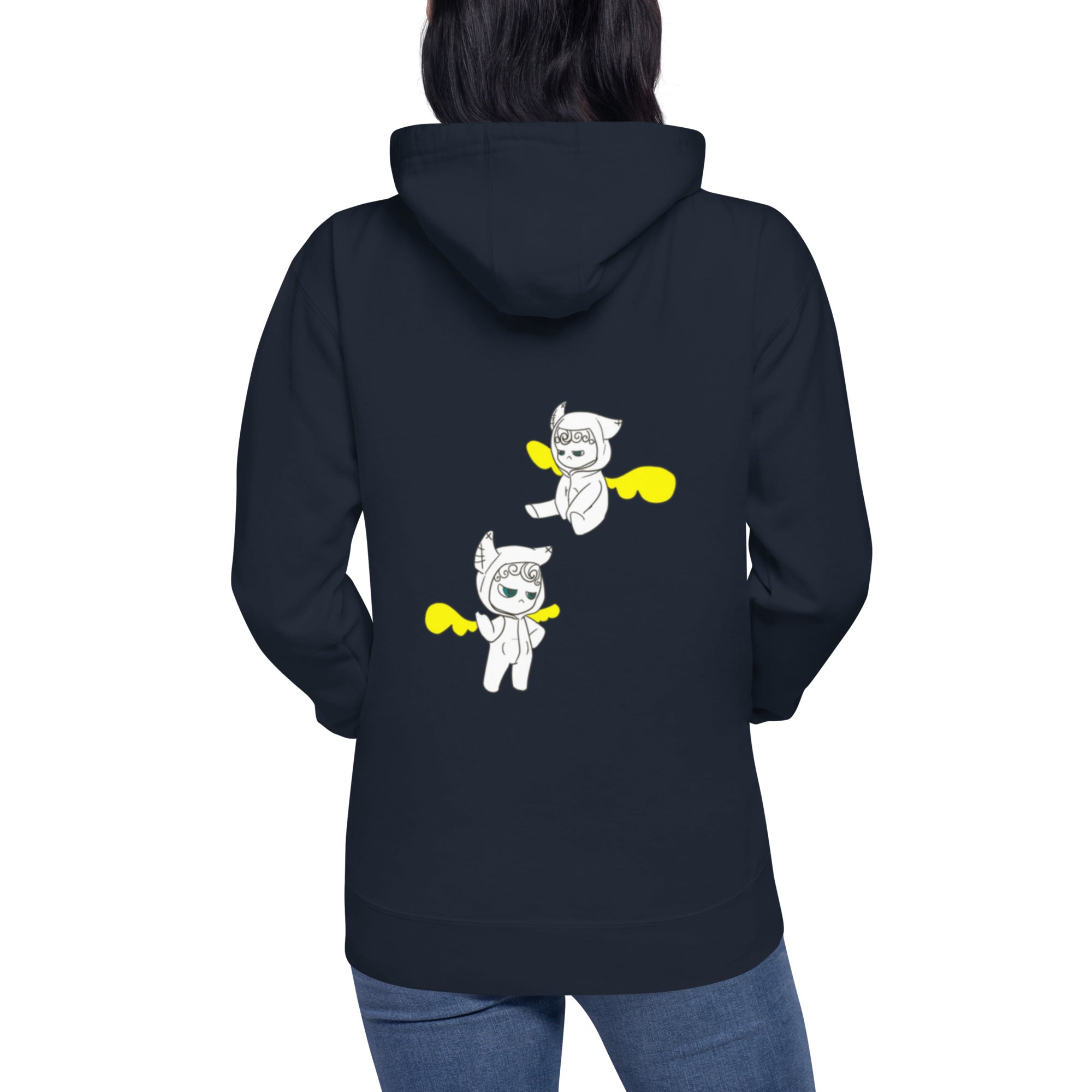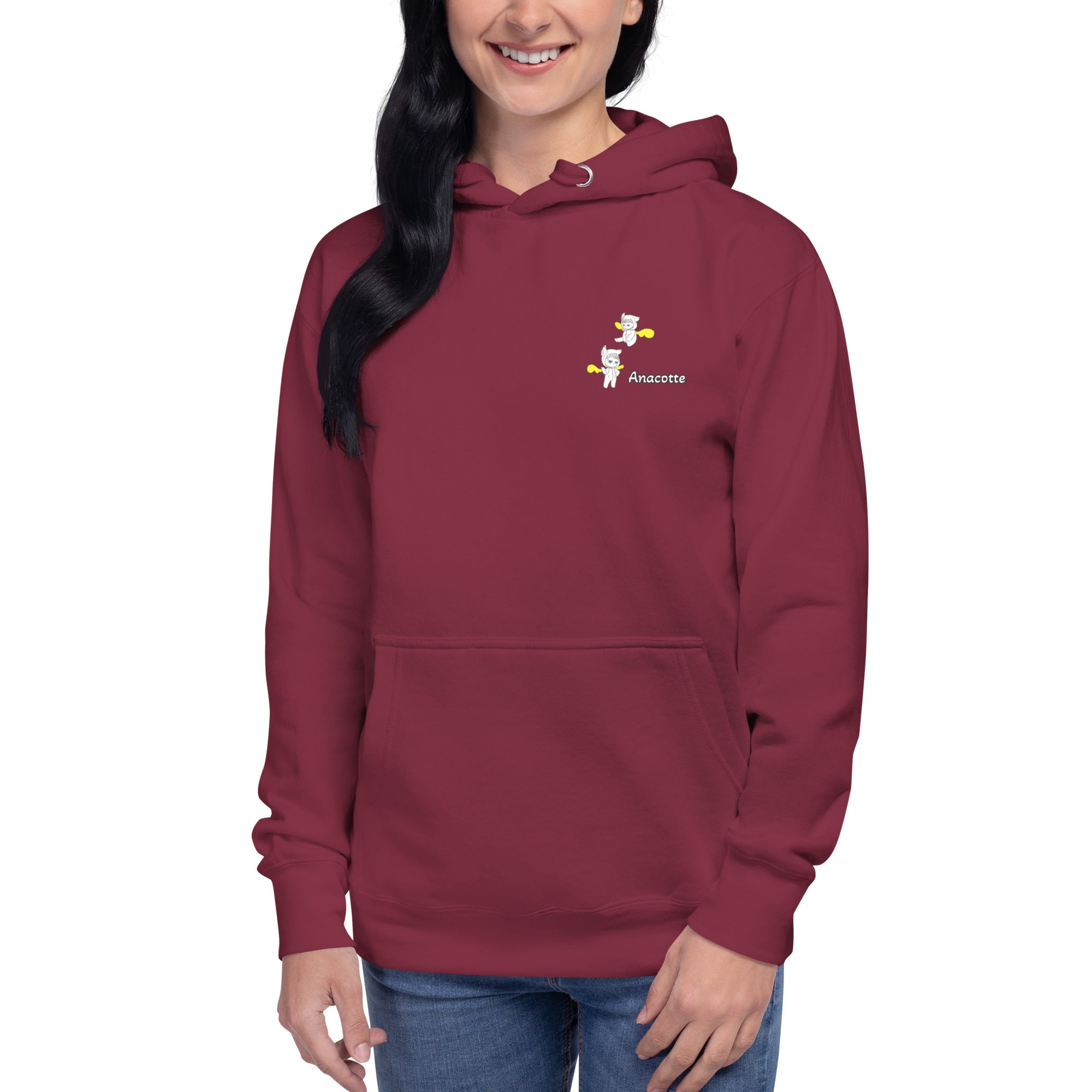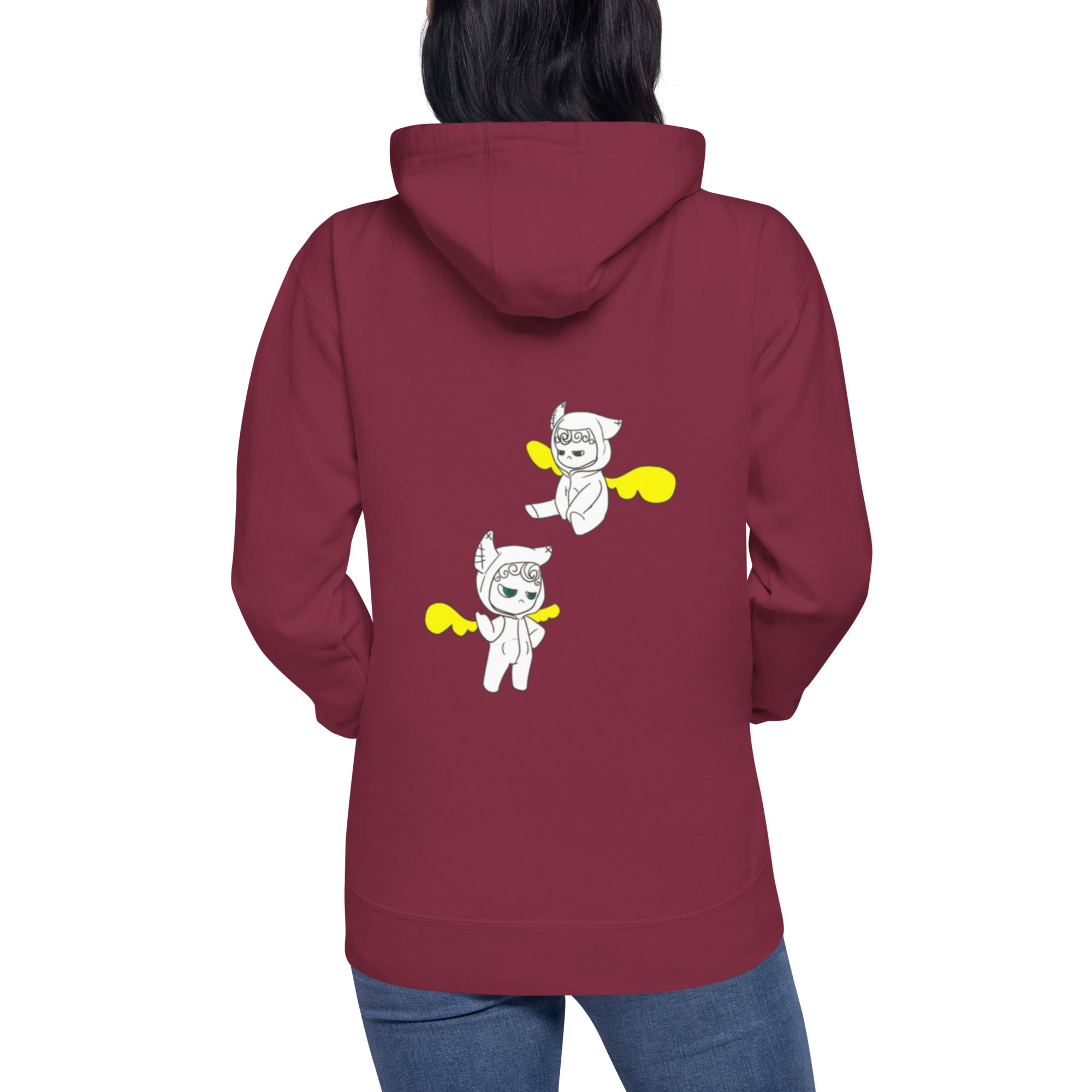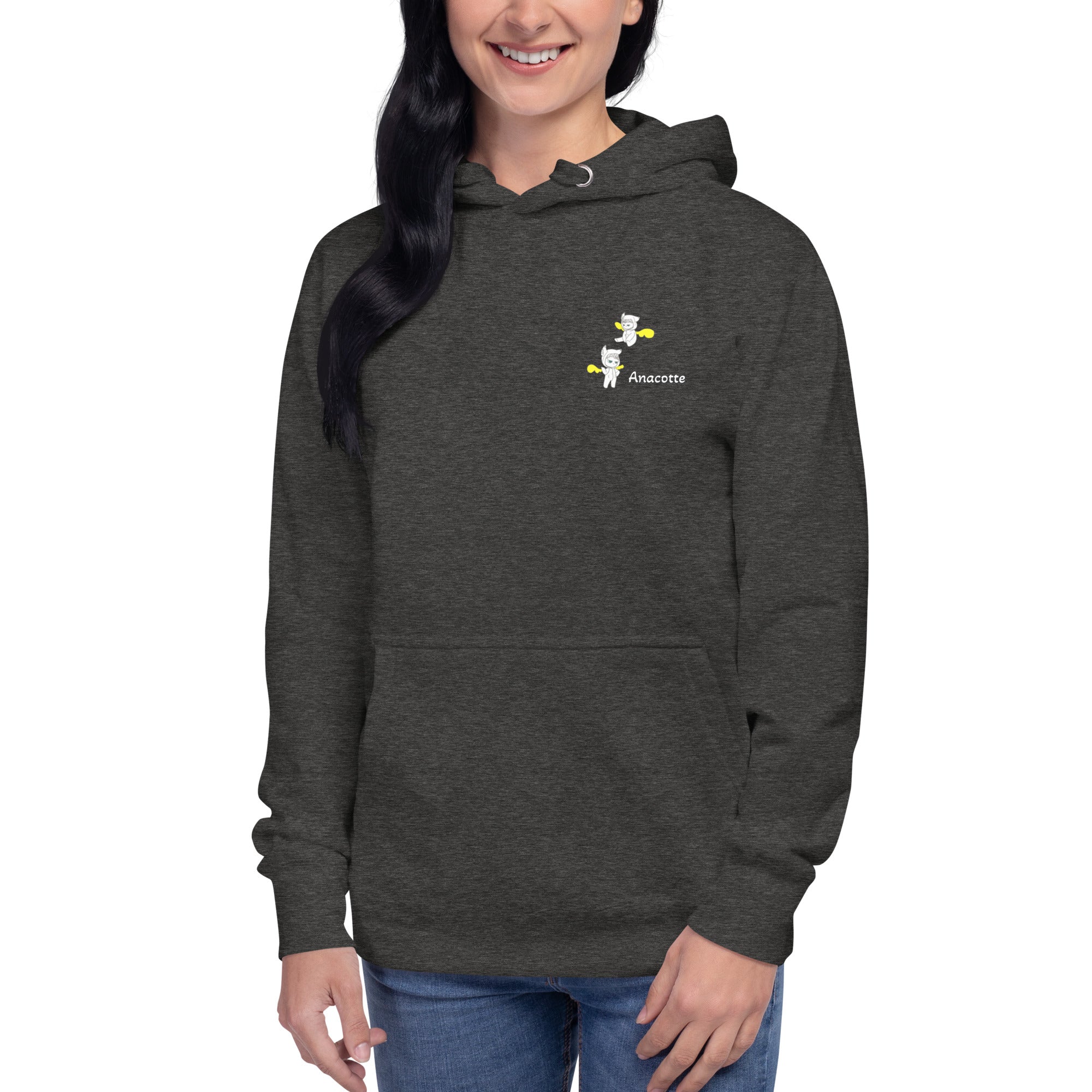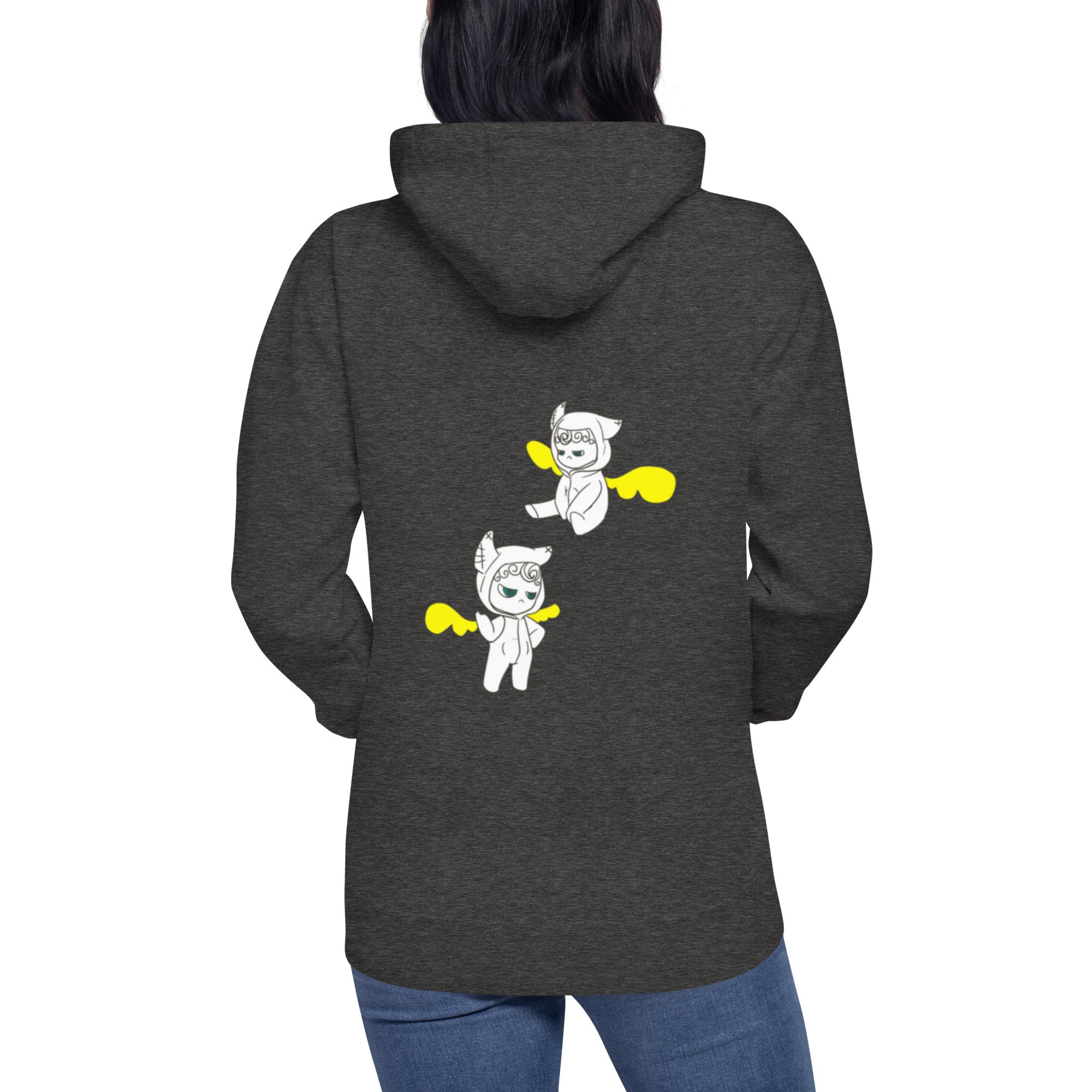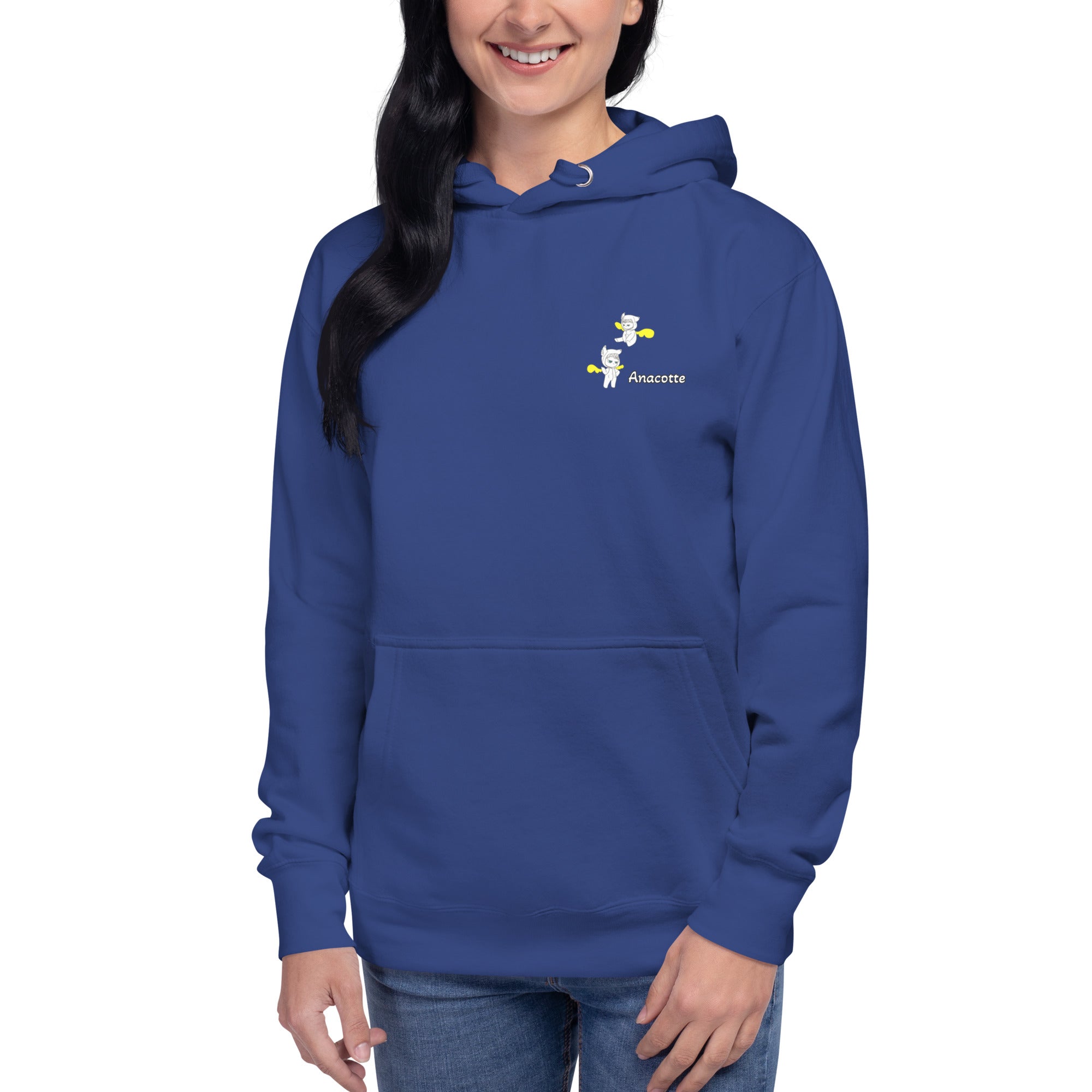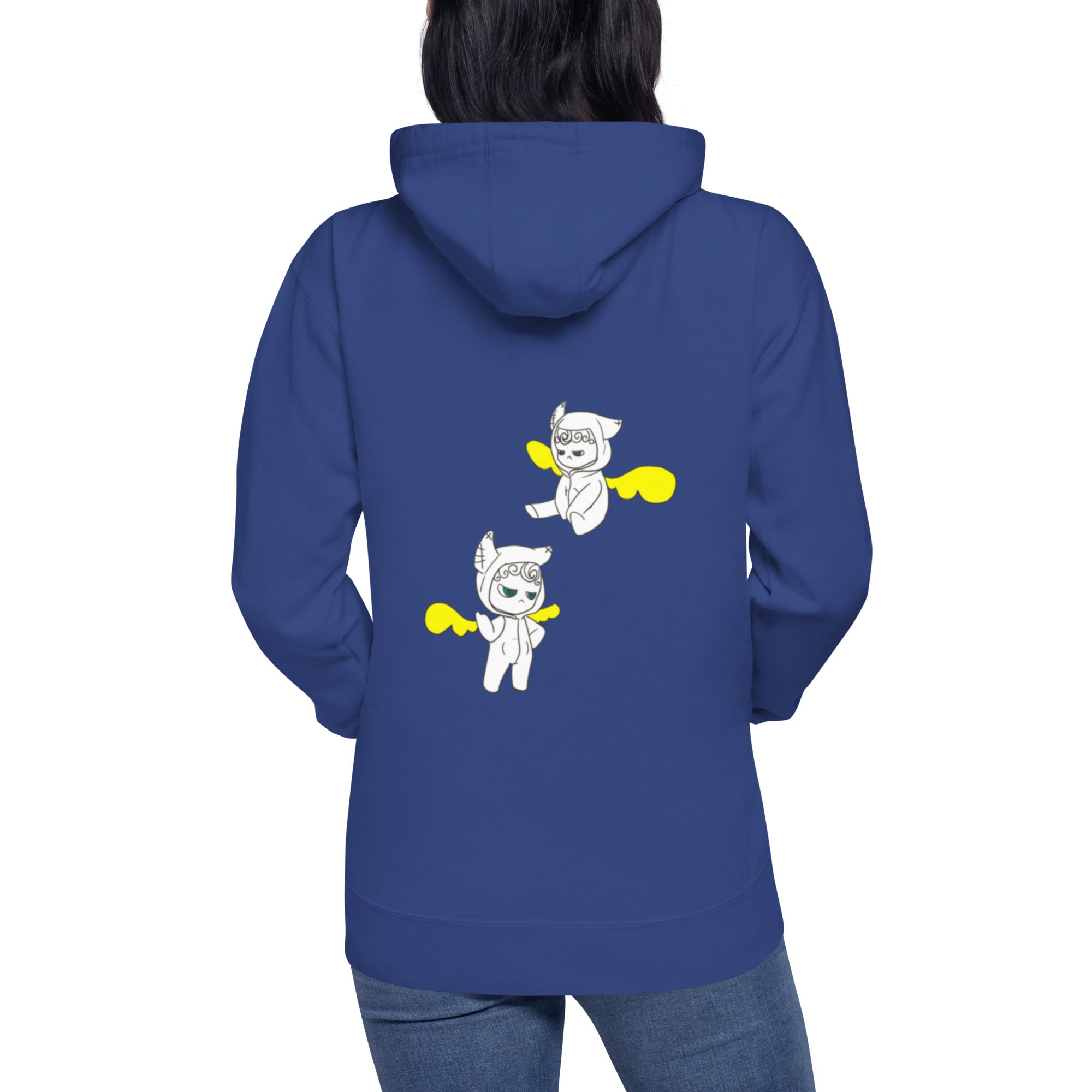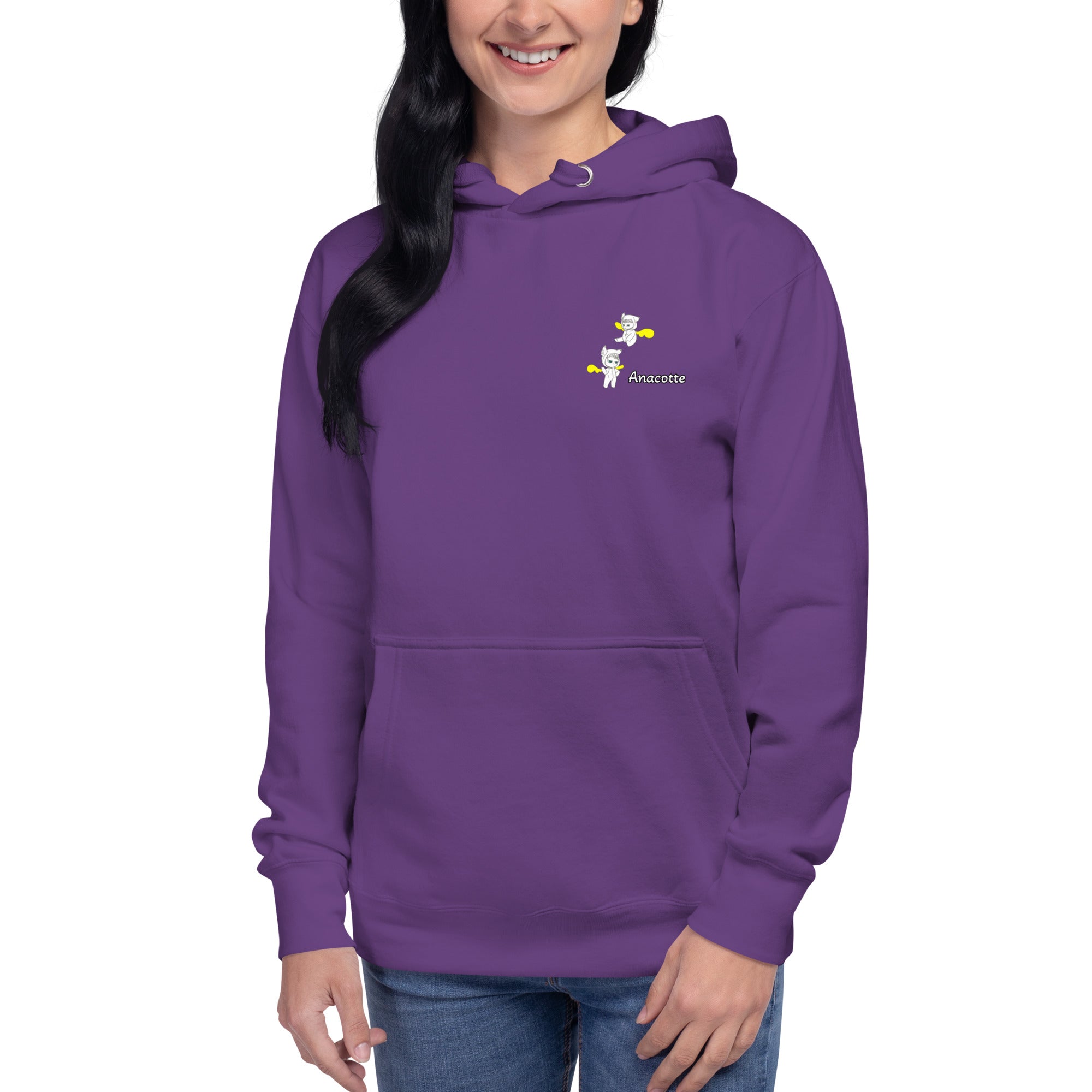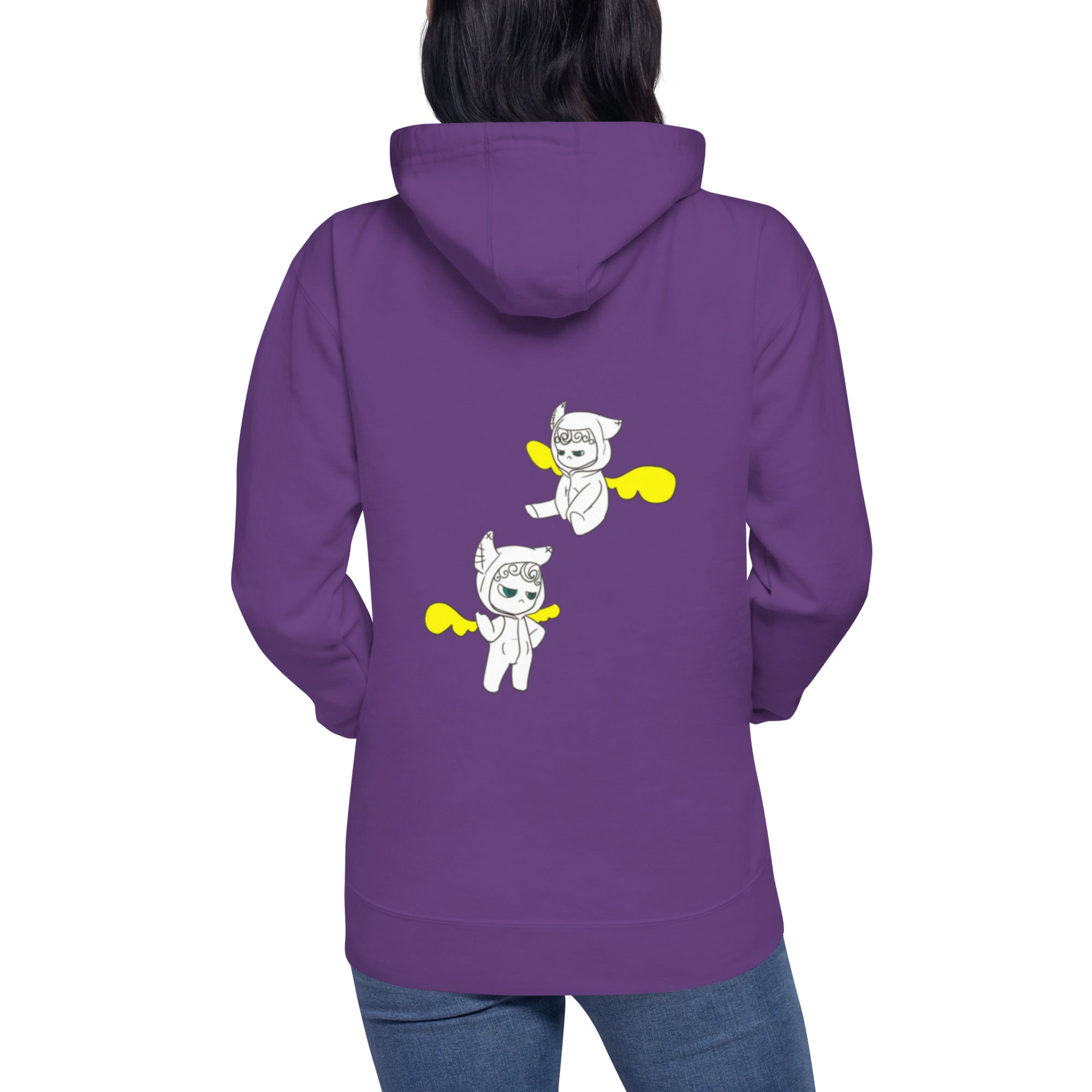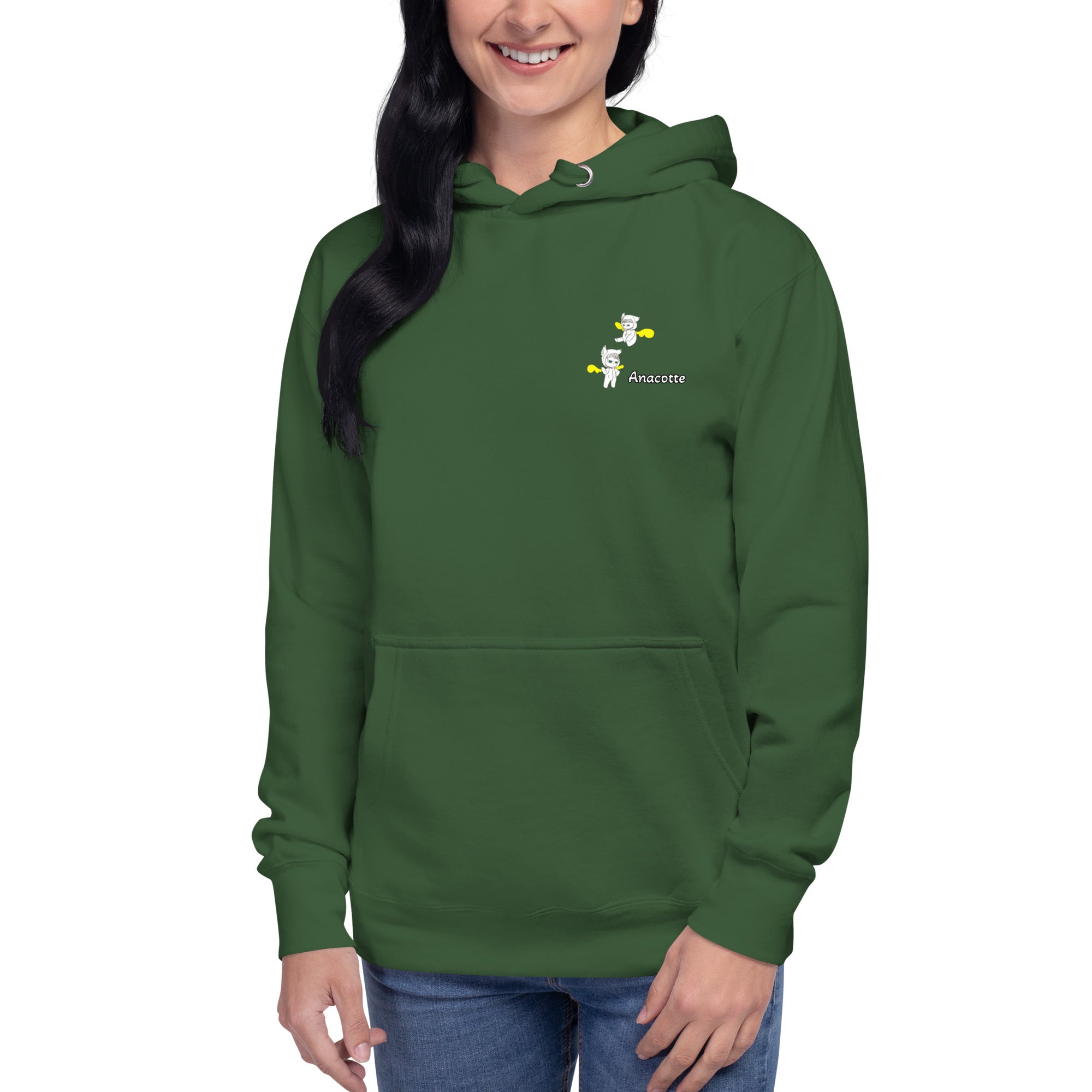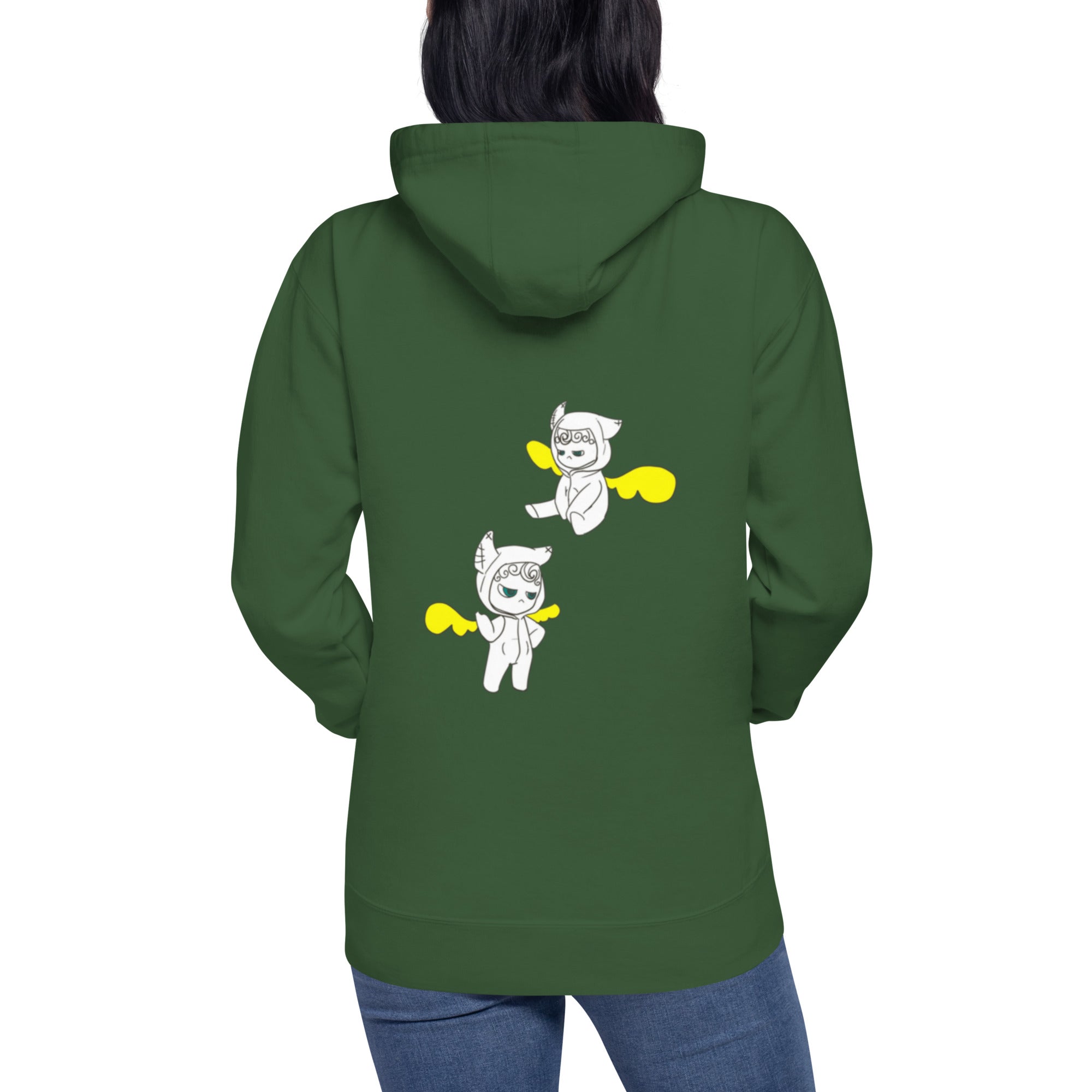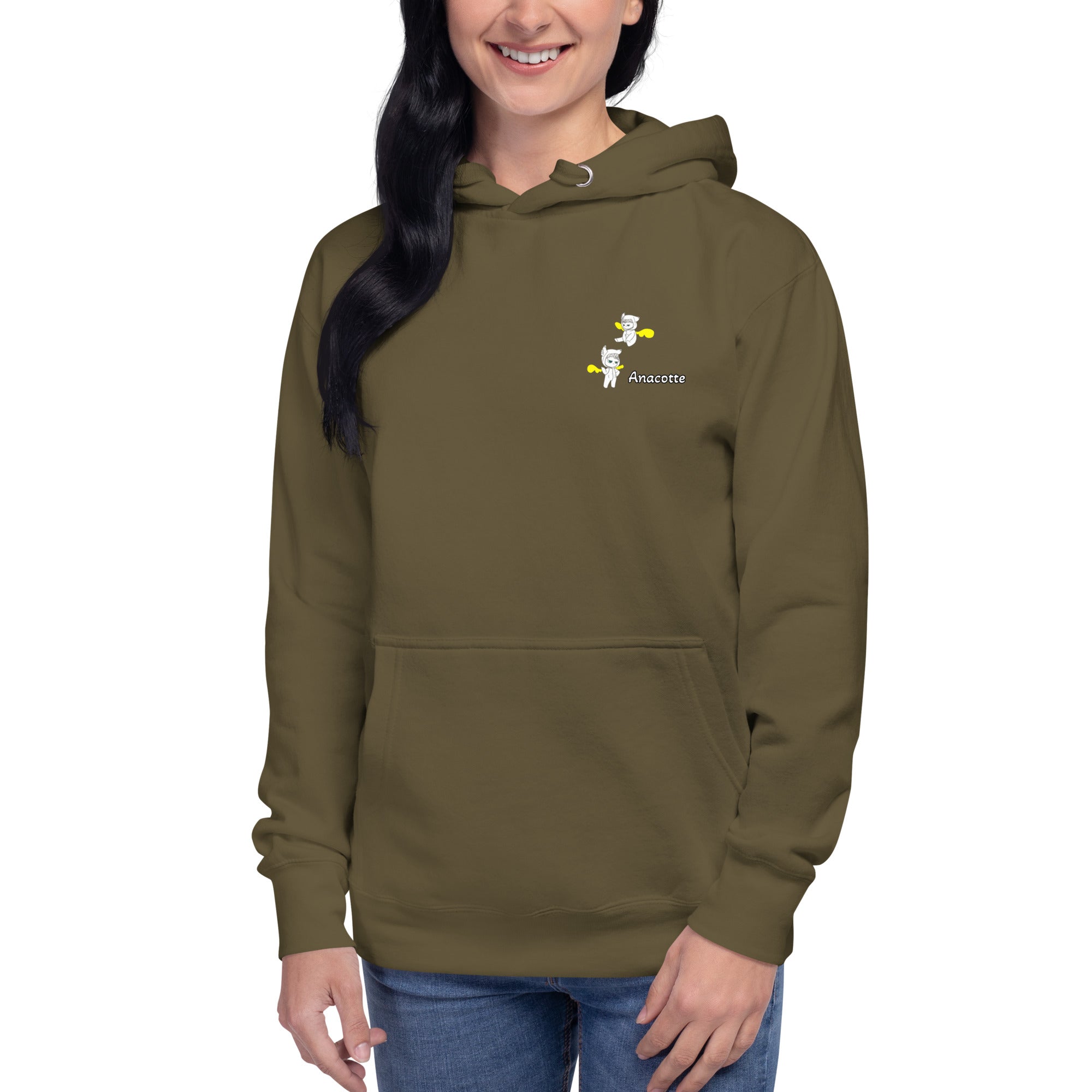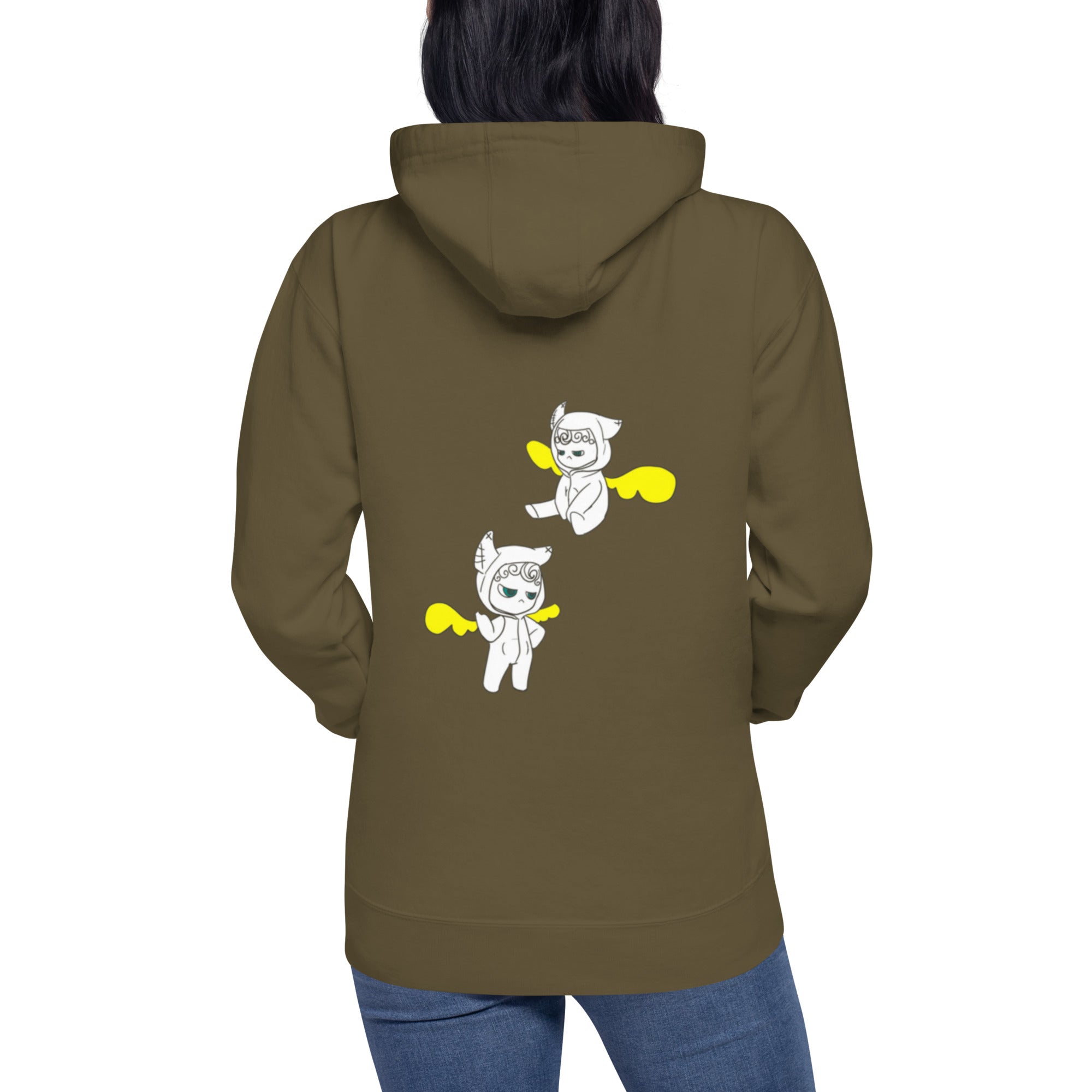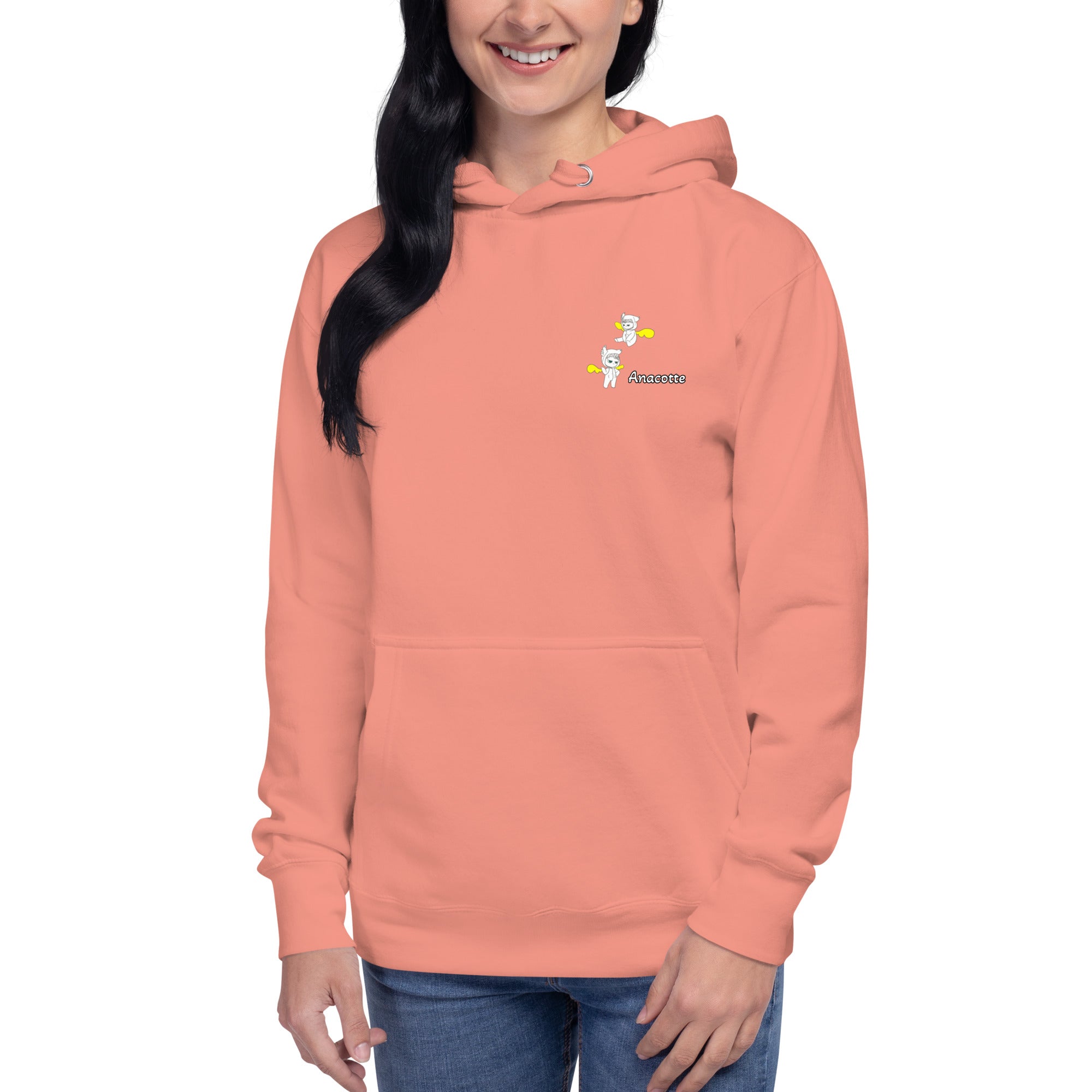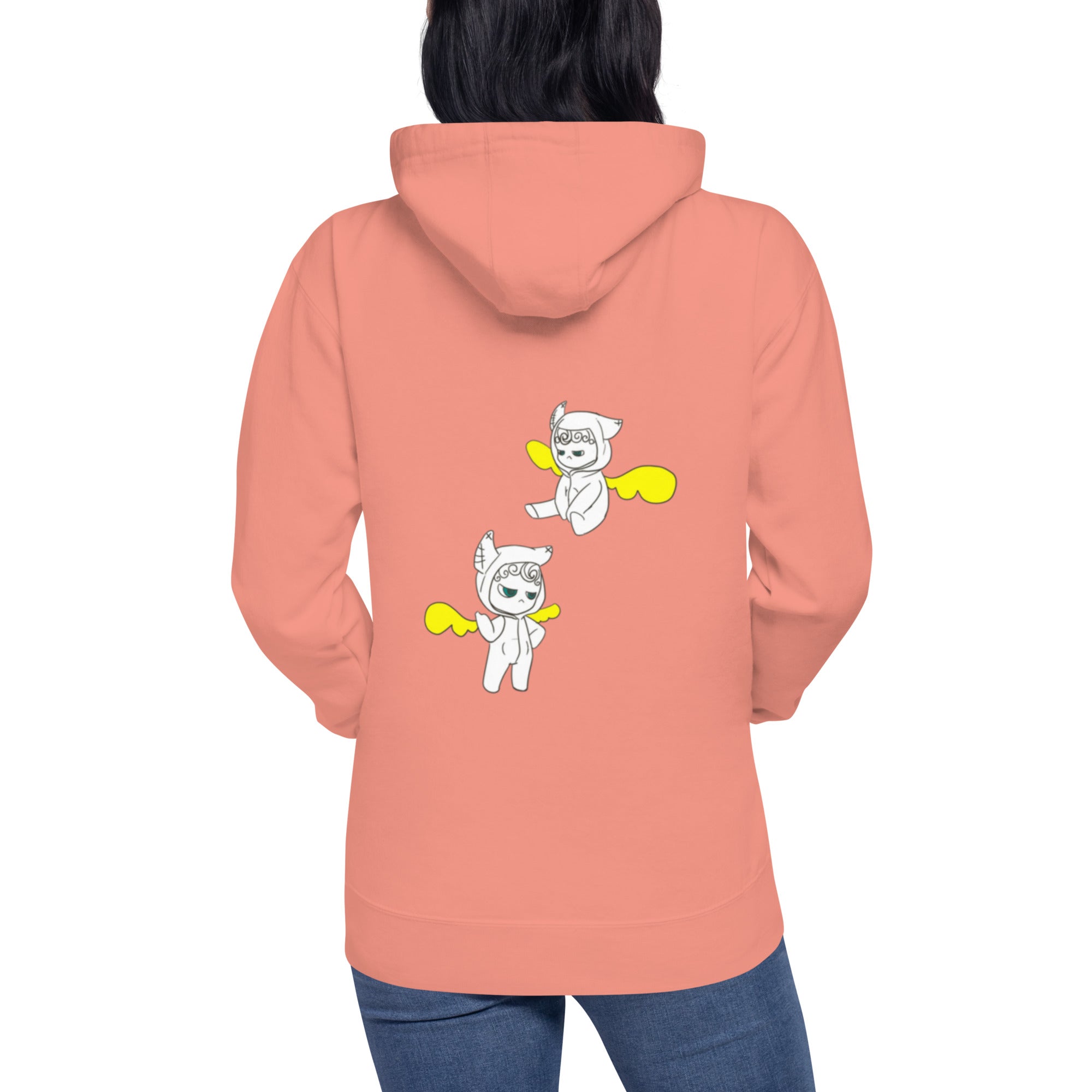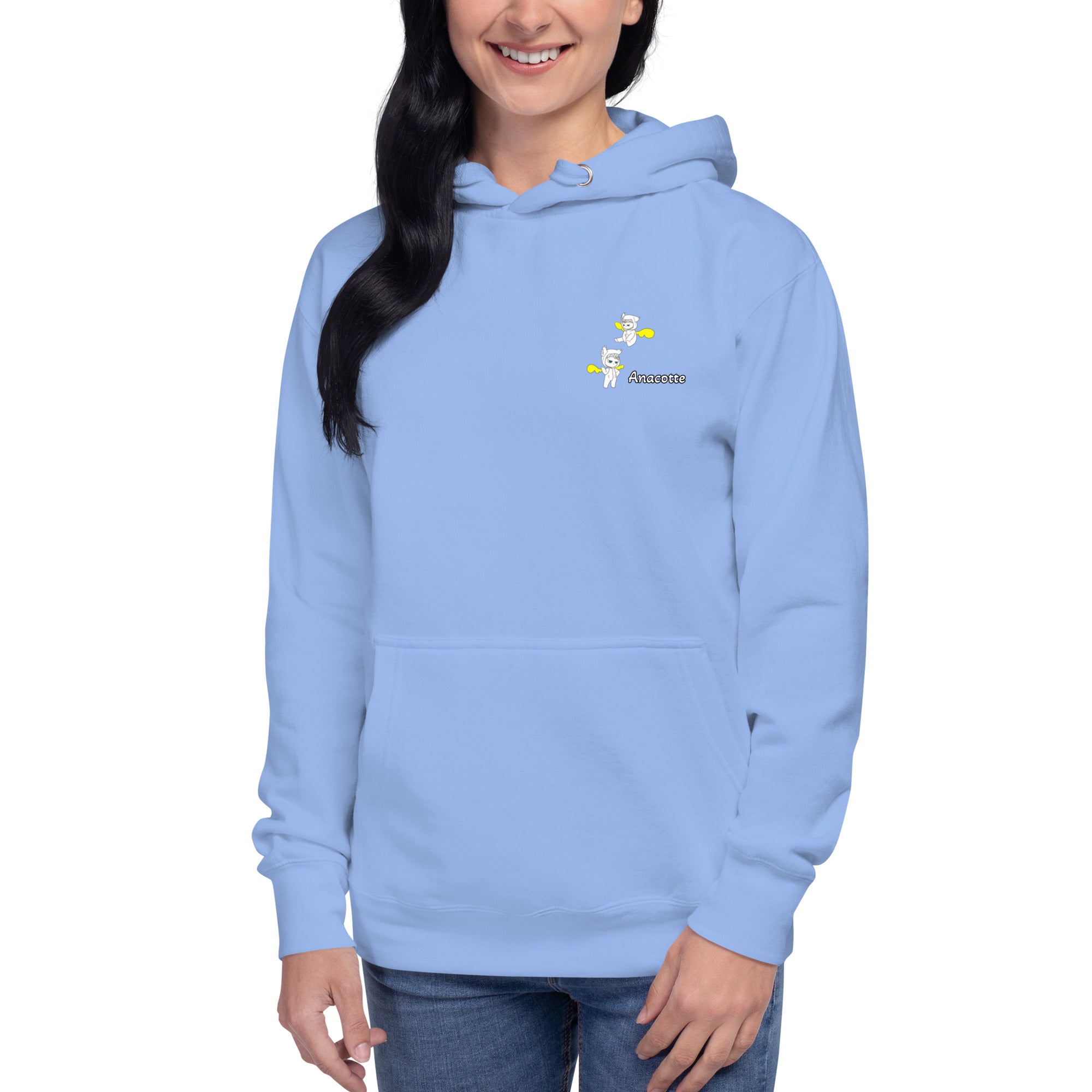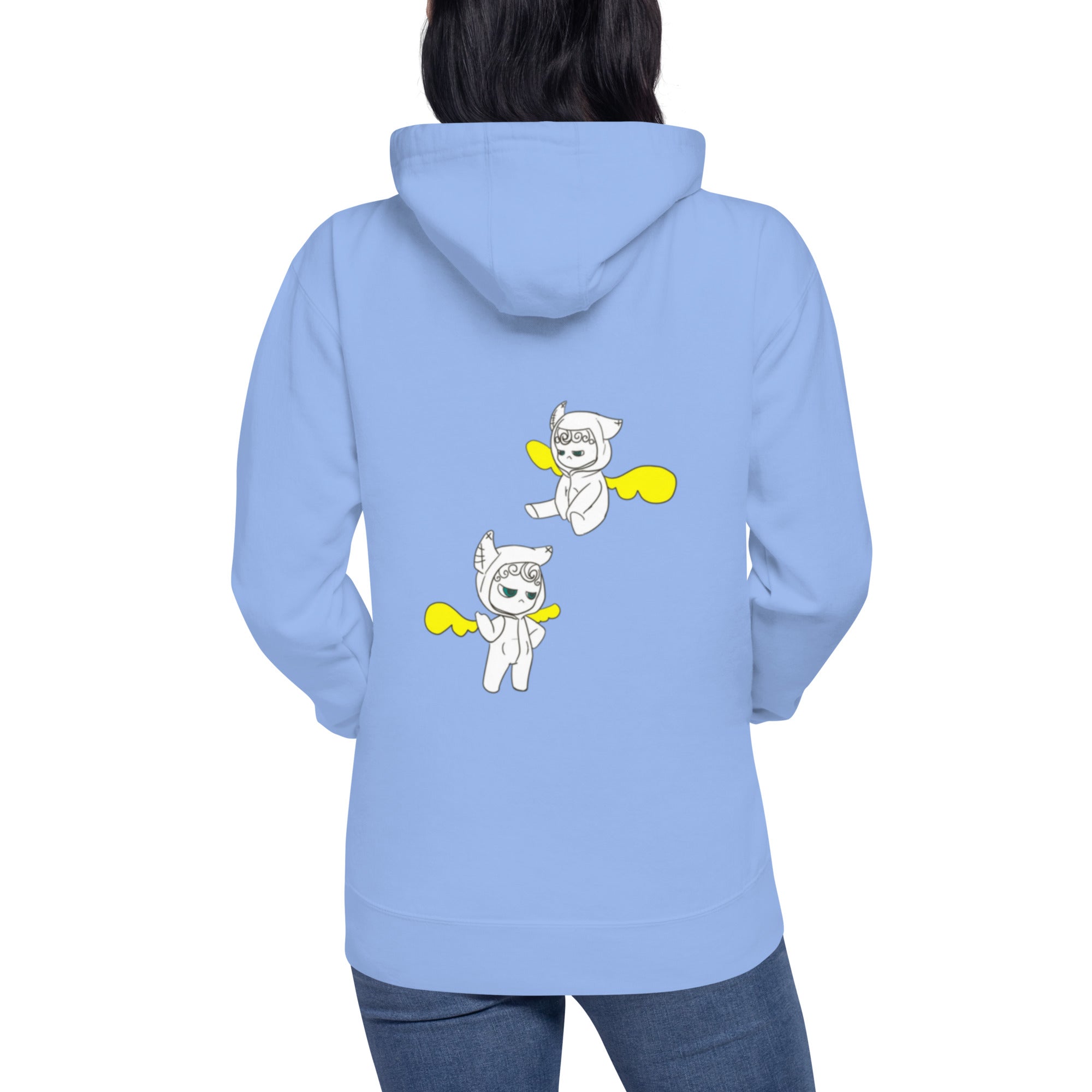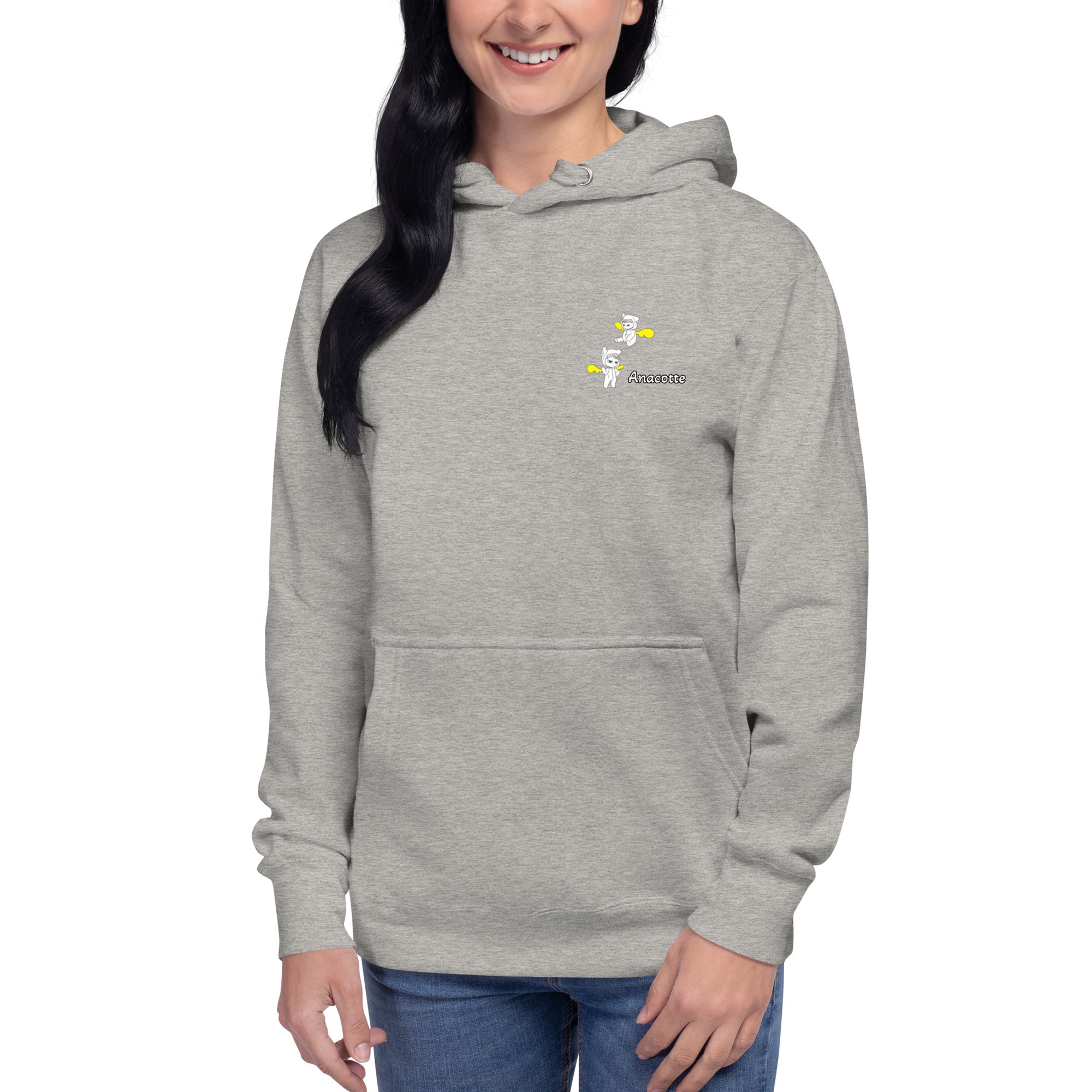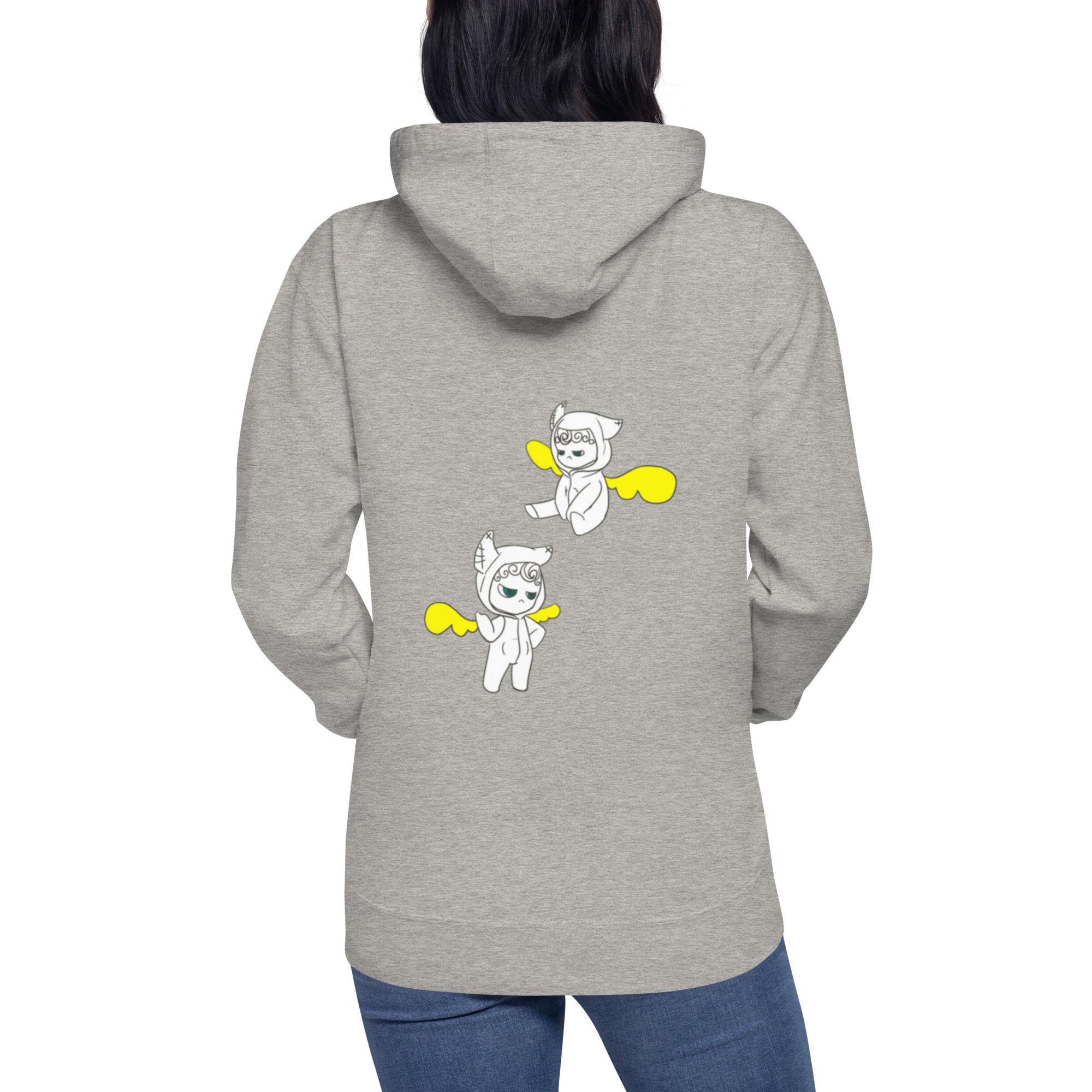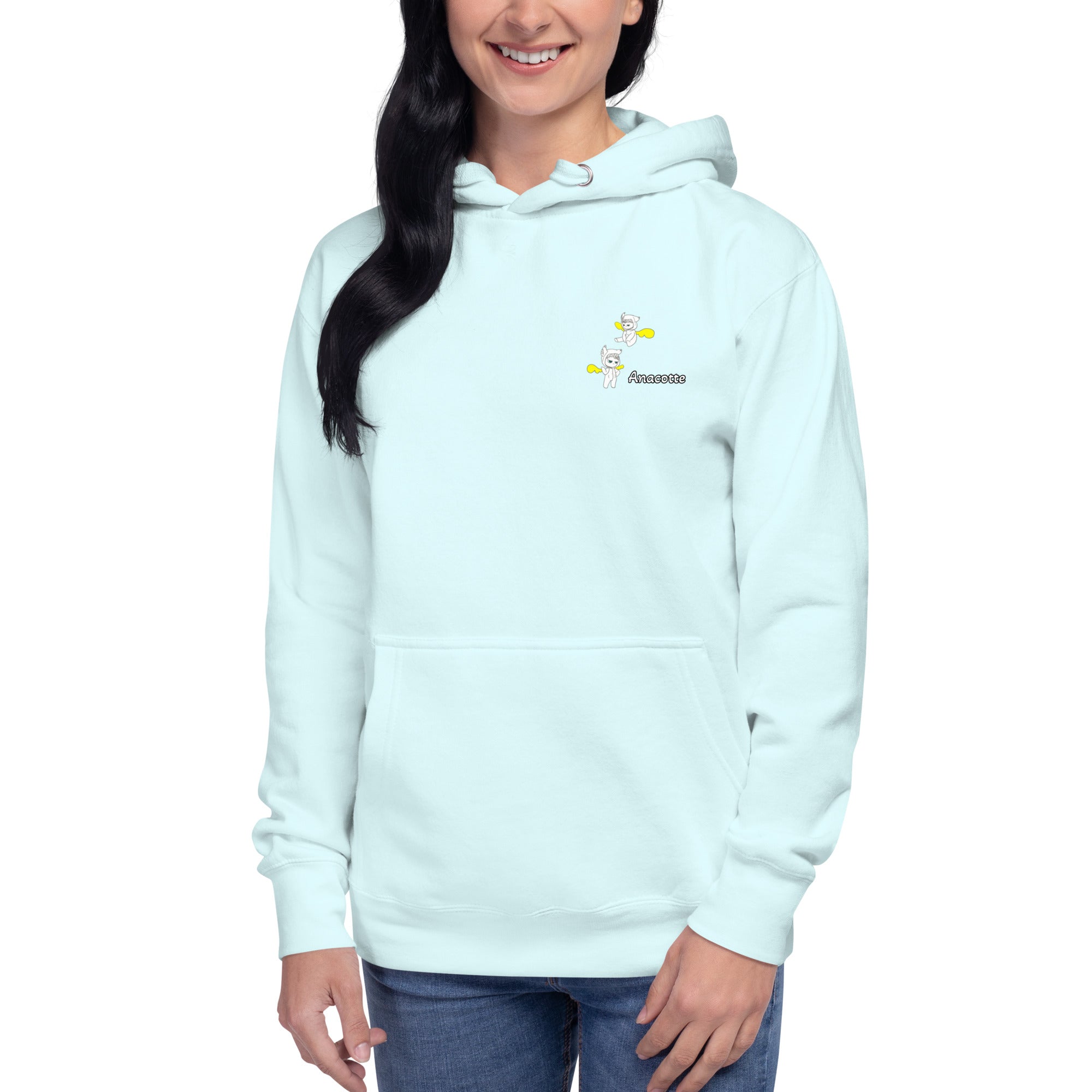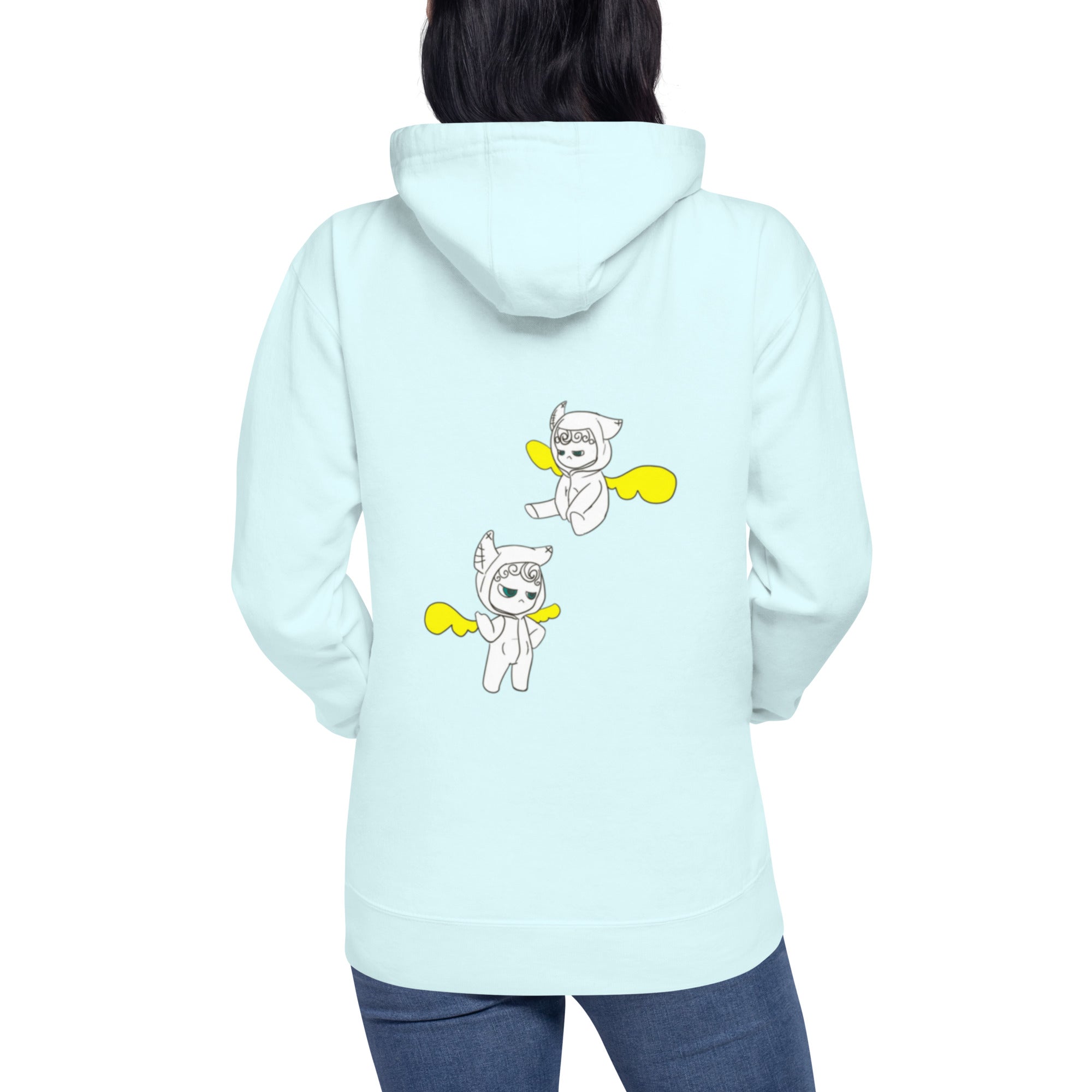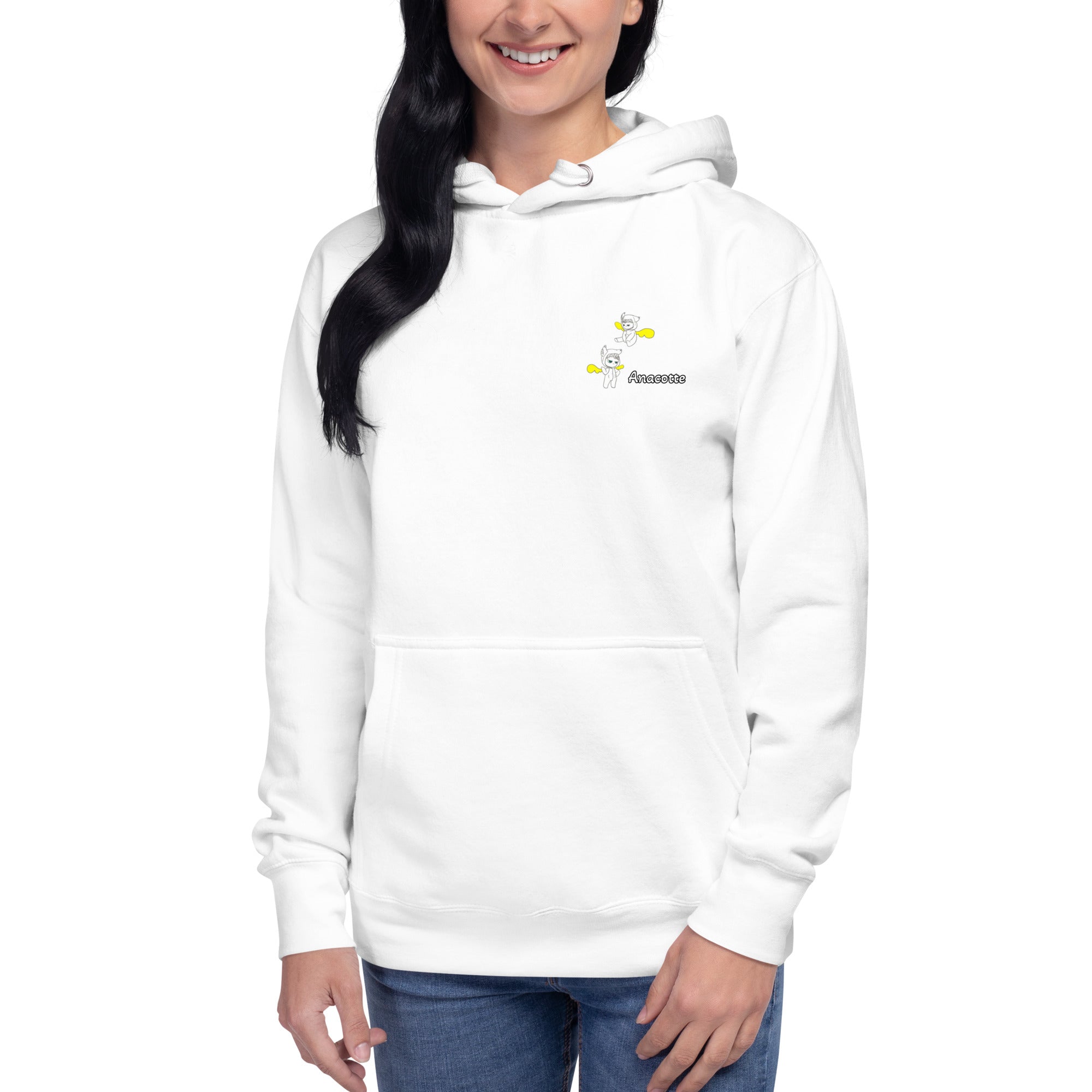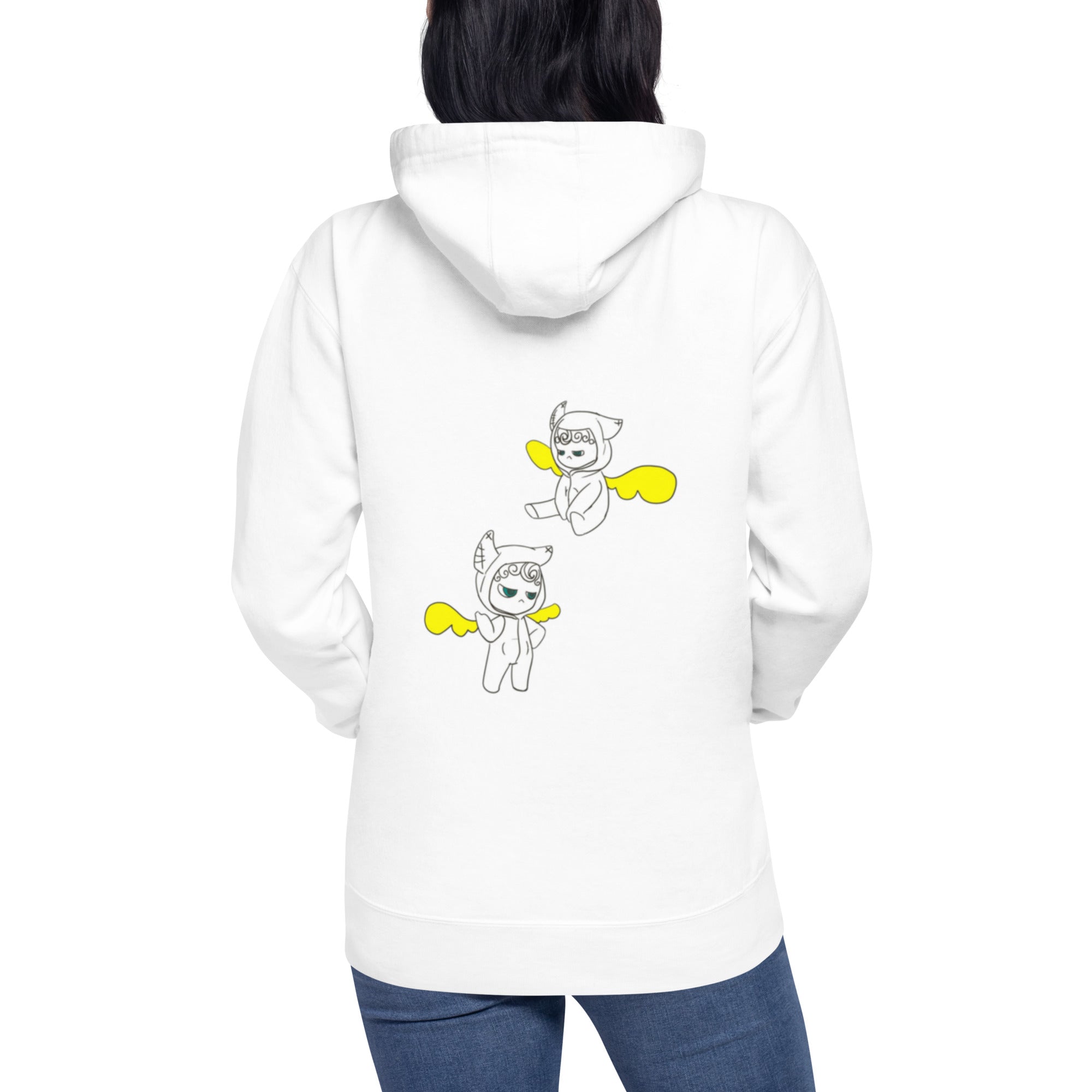 Anacotte Naughty Angel Hoodie
Introducing our latest premium hoodie: the perfect combination of style, comfort, and quality. With a naughty Angel design, this hoodie will elevate your streetwear game to the next level. Made with high-quality cotton, this hoodie is incredibly soft and comfortable to wear.

Featuring a comfort-fitted hood and matching drawstrings, this hoodie will keep you cozy and stylish all day long. The front pouch pocket is perfect for storing your essentials, while the self-fabric patch on the back adds a touch of uniqueness to your look.

Whether you're hitting the streets or just lounging at home, this hoodie is the perfect addition to your wardrobe. Its 100% cotton exterior and 65% ring-spun cotton, 35% polyester interior make it both soft to the touch and durable for long-term wear.

So why wait? Upgrade your style game with this dope premium hoodie today and feel the difference in quality and comfort. Don't miss out on the opportunity to slay in this must-have piece of apparel. Order now and experience the softest hoodie you'll ever own!




Highlights:

• 100% cotton face

• 65% ring-spun cotton, 35% polyester

• Front pouch pocket

• Self-fabric patch on the back

• Matching flat drawstrings

• 3-panel hood

Size guide

| | | |
| --- | --- | --- |
|   | CHEST WIDTH (inches) | LENGTH (inches) |
| S | 20 | 27 |
| M | 21 | 28 |
| L | 23 | 29 |
| XL | 25 | 30 |
| 2XL | 26 ½ | 31 |
| 3XL | 28 | 32 |

| | | |
| --- | --- | --- |
|   | CHEST WIDTH (cm) | LENGTH (cm) |
| S | 50.8 | 68.6 |
| M | 53.3 | 71.1 |
| L | 58.4 | 73.7 |
| XL | 63.5 | 76.2 |
| 2XL | 67.3 | 78.7 |
| 3XL | 71.1 | 81.3 |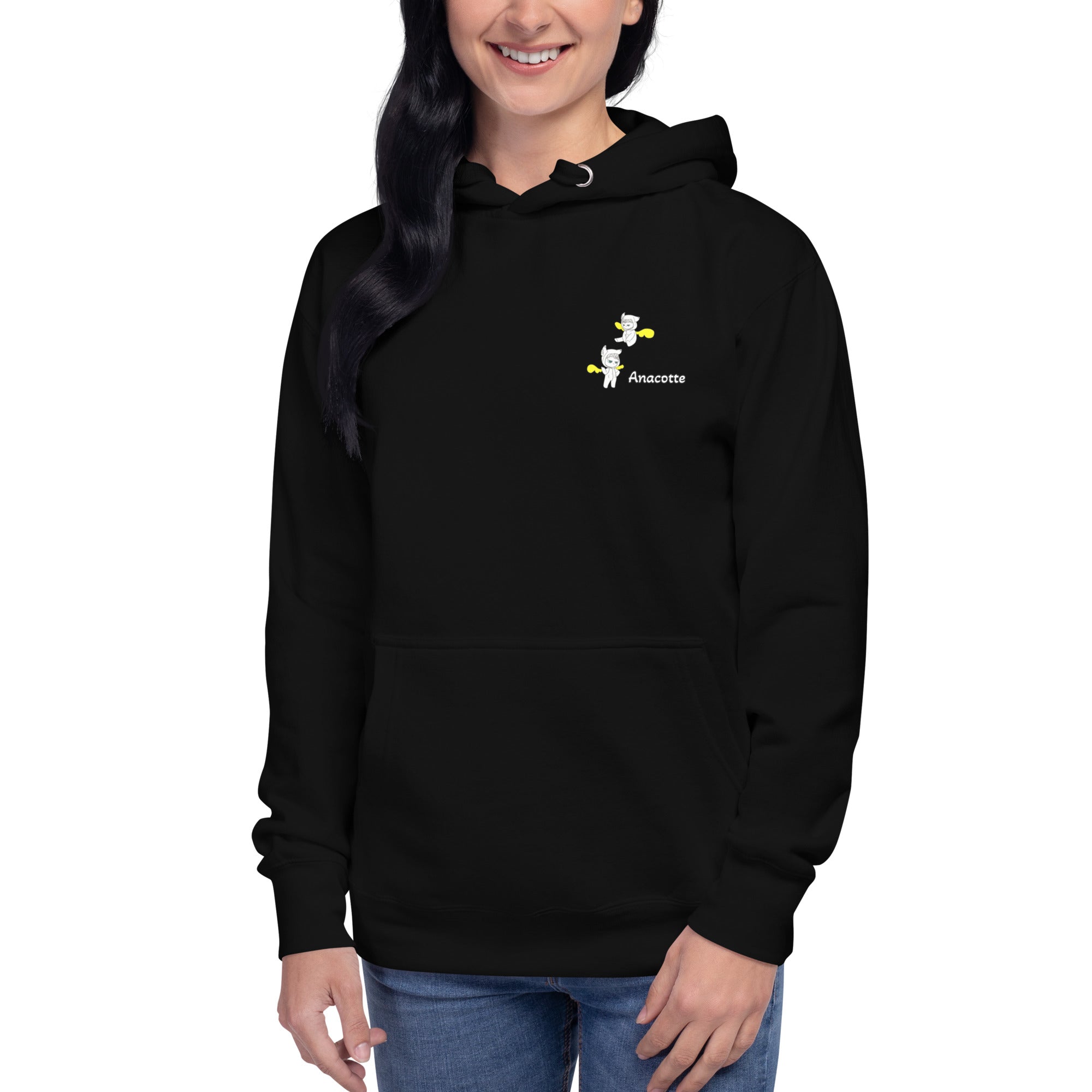 Introducing our latest premium hoodie: the perfect combination of style, comfort, and quality. With a naughty Angel design, this hoodie will elevate your streetwear game to the next level. Made with high-quality cotton, this hoodie is incredibly soft and comfortable to wear.
Featuring a comfort-fitted hood and matching drawstrings, this hoodie will keep you cozy and stylish all day long. The front pouch pocket is perfect for storing your essentials, while the self-fabric patch on the back adds a touch of uniqueness to your look.
Whether you're hitting the streets or just lounging at home, this hoodie is the perfect addition to your wardrobe. Its 100% cotton exterior and 65% ring-spun cotton, 35% polyester interior make it both soft to the touch and durable for long-term wear.
So why wait? Upgrade your style game with this dope premium hoodie today and feel the difference in quality and comfort. Don't miss out on the opportunity to slay in this must-have piece of apparel. Order now and experience the softest hoodie you'll ever own!
Highlights:
• 100% cotton face
• 65% ring-spun cotton, 35% polyester
• Front pouch pocket
• Self-fabric patch on the back
• Matching flat drawstrings
• 3-panel hood
Size guide
| | | |
| --- | --- | --- |
|   | CHEST WIDTH (inches) | LENGTH (inches) |
| S | 20 | 27 |
| M | 21 | 28 |
| L | 23 | 29 |
| XL | 25 | 30 |
| 2XL | 26 ½ | 31 |
| 3XL | 28 | 32 |
| | | |
| --- | --- | --- |
|   | CHEST WIDTH (cm) | LENGTH (cm) |
| S | 50.8 | 68.6 |
| M | 53.3 | 71.1 |
| L | 58.4 | 73.7 |
| XL | 63.5 | 76.2 |
| 2XL | 67.3 | 78.7 |
| 3XL | 71.1 | 81.3 |