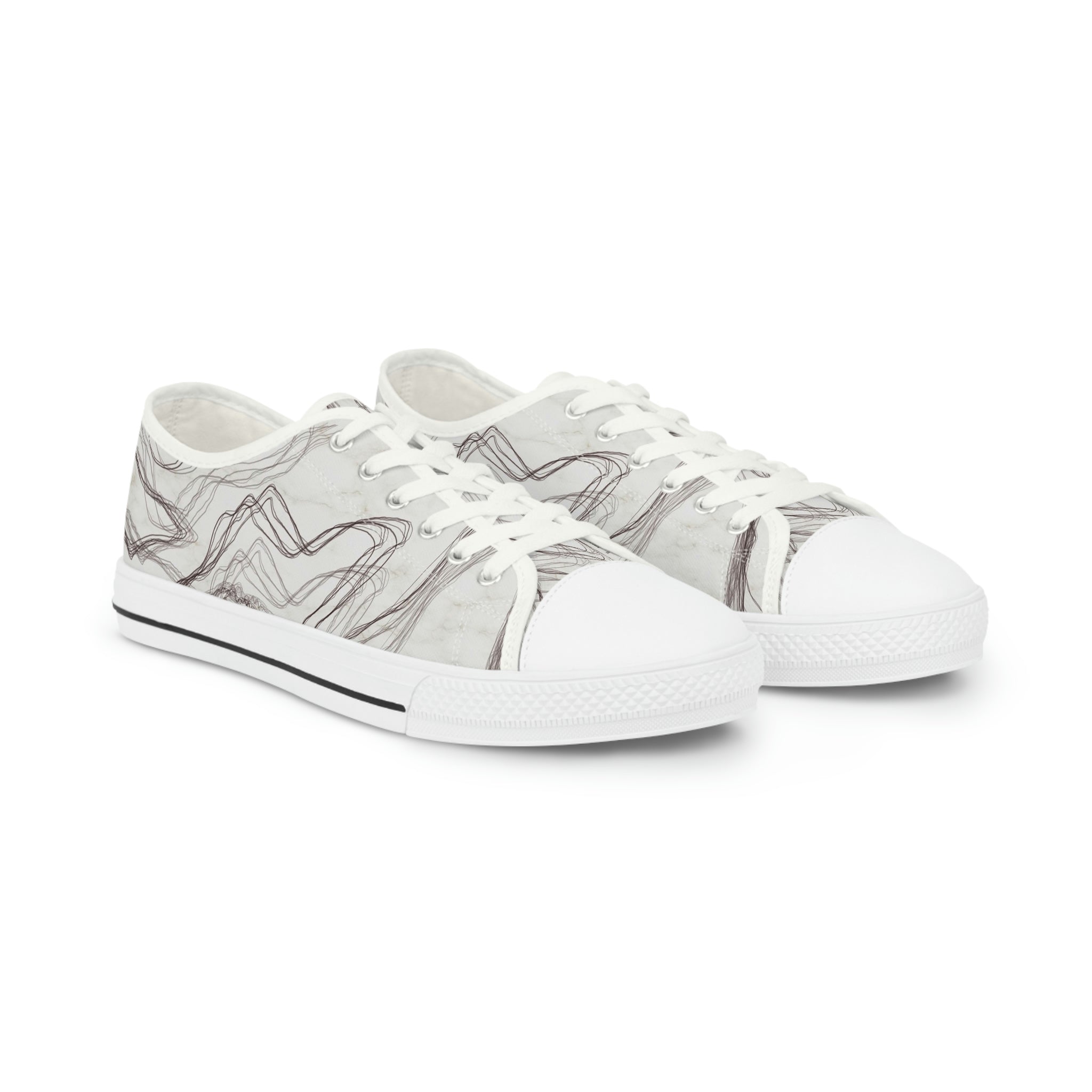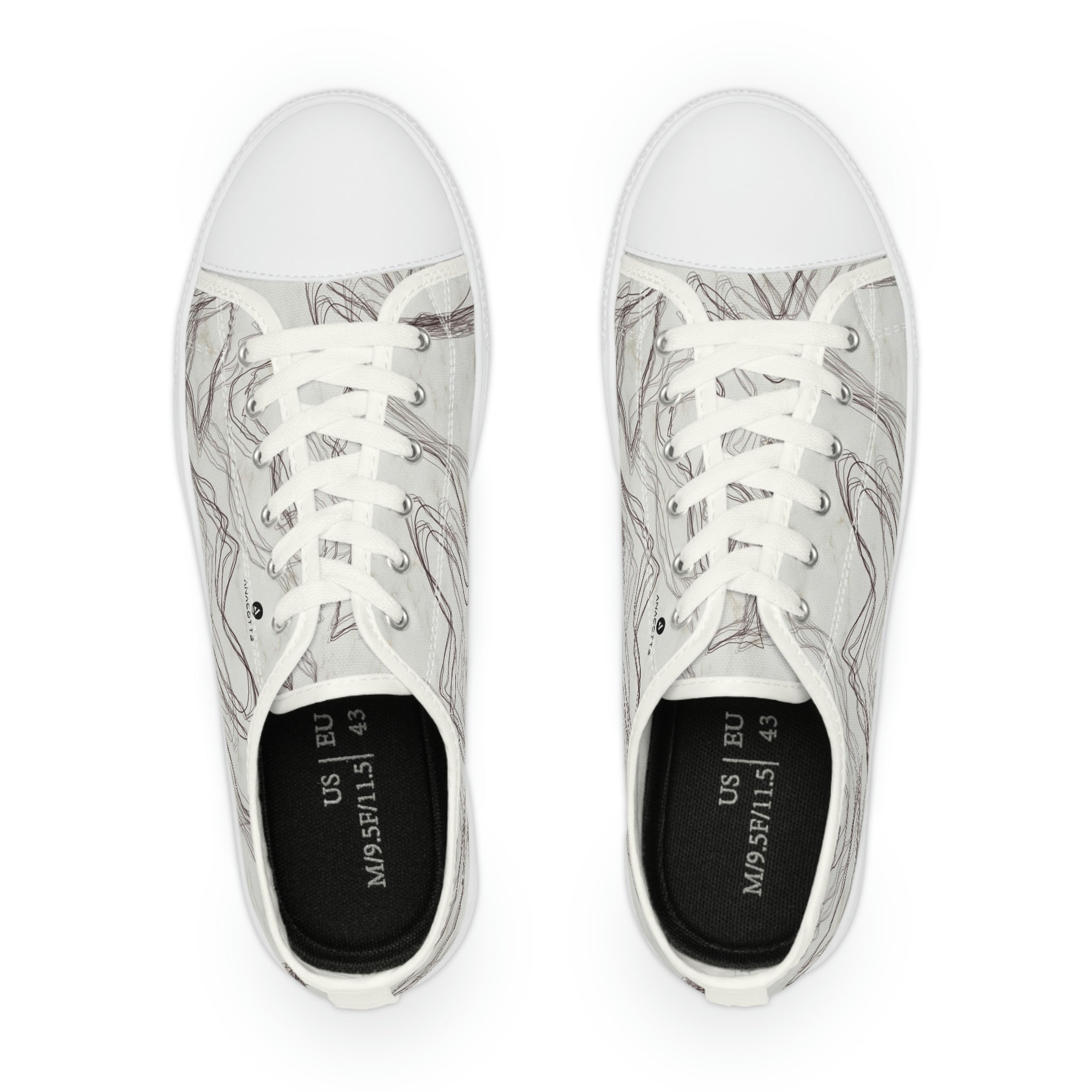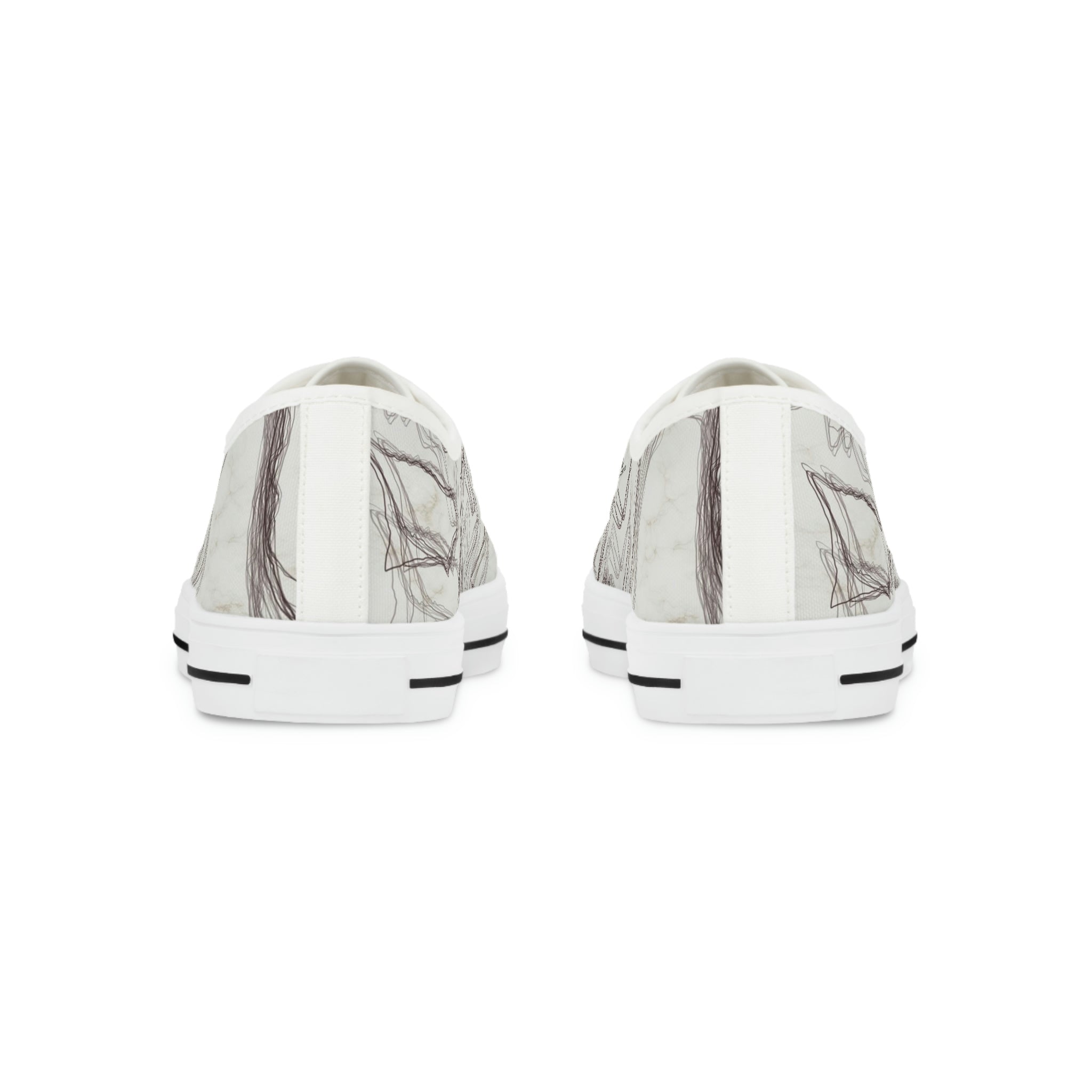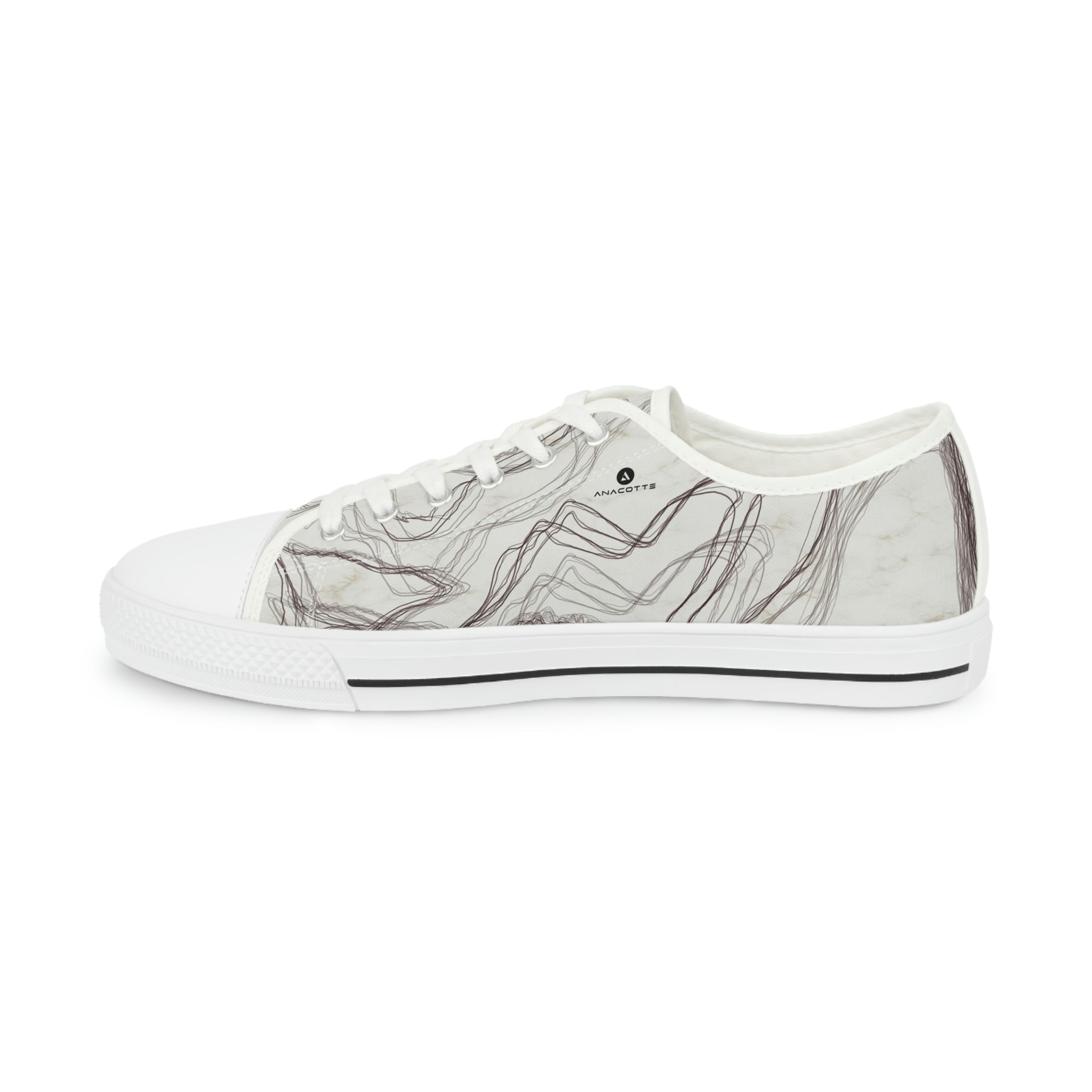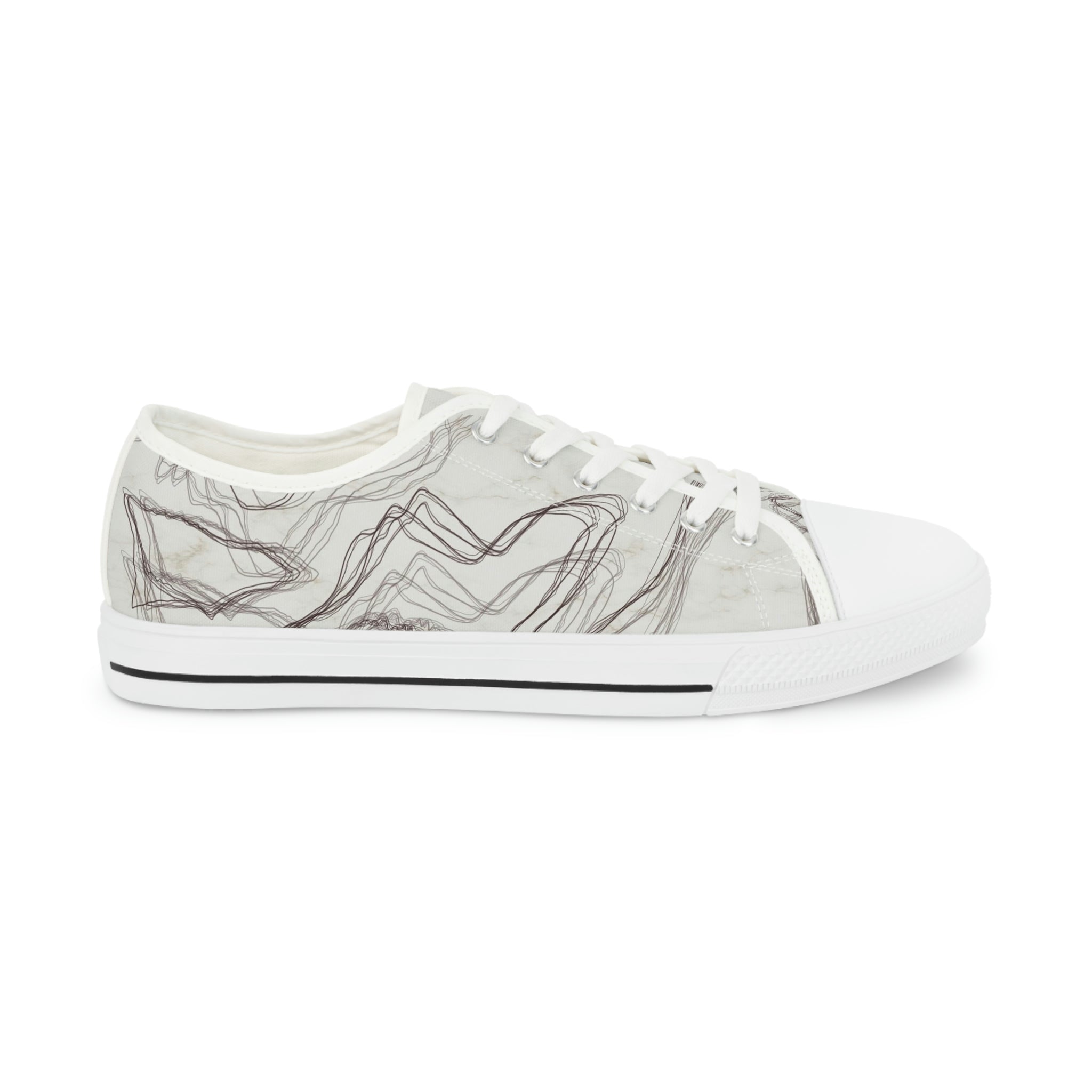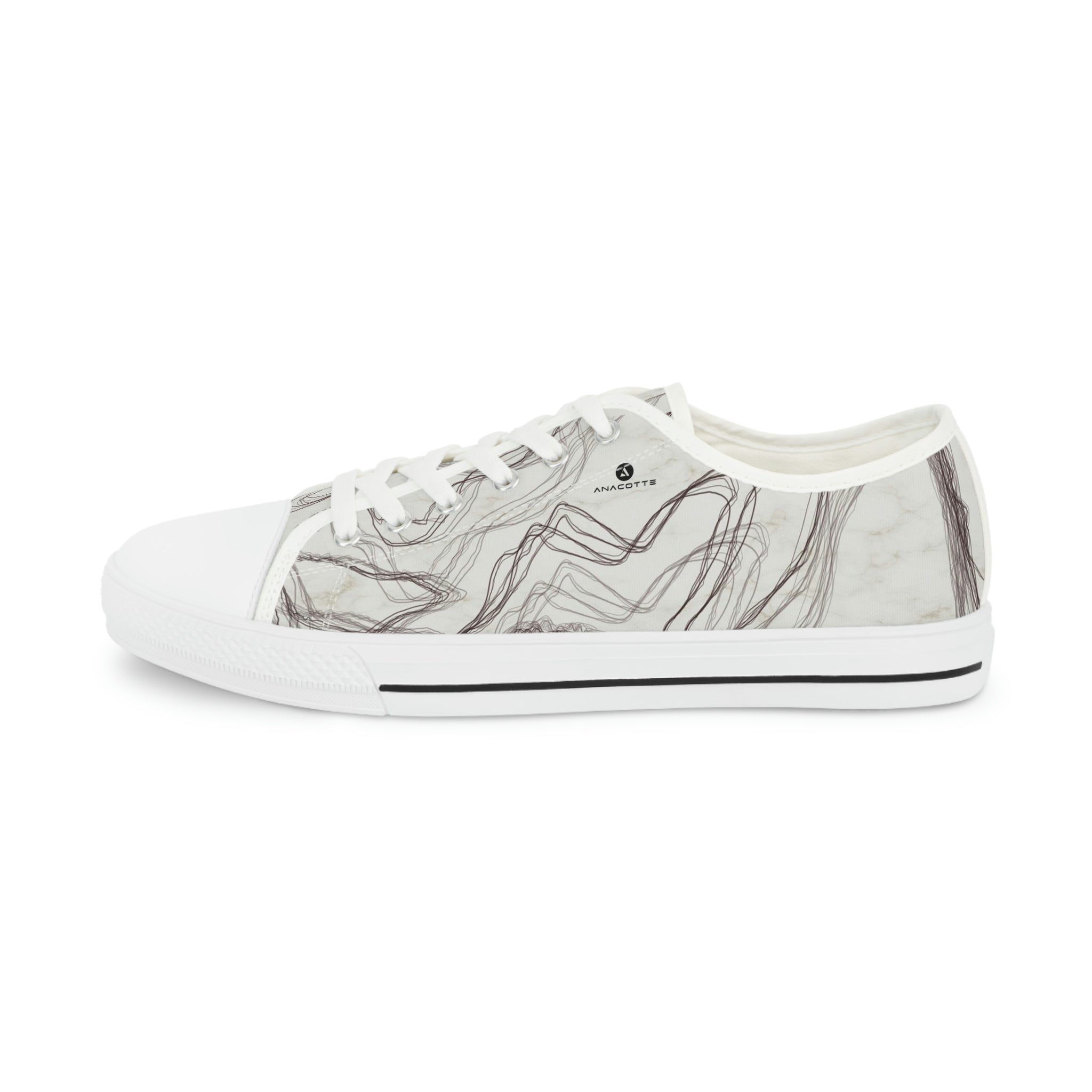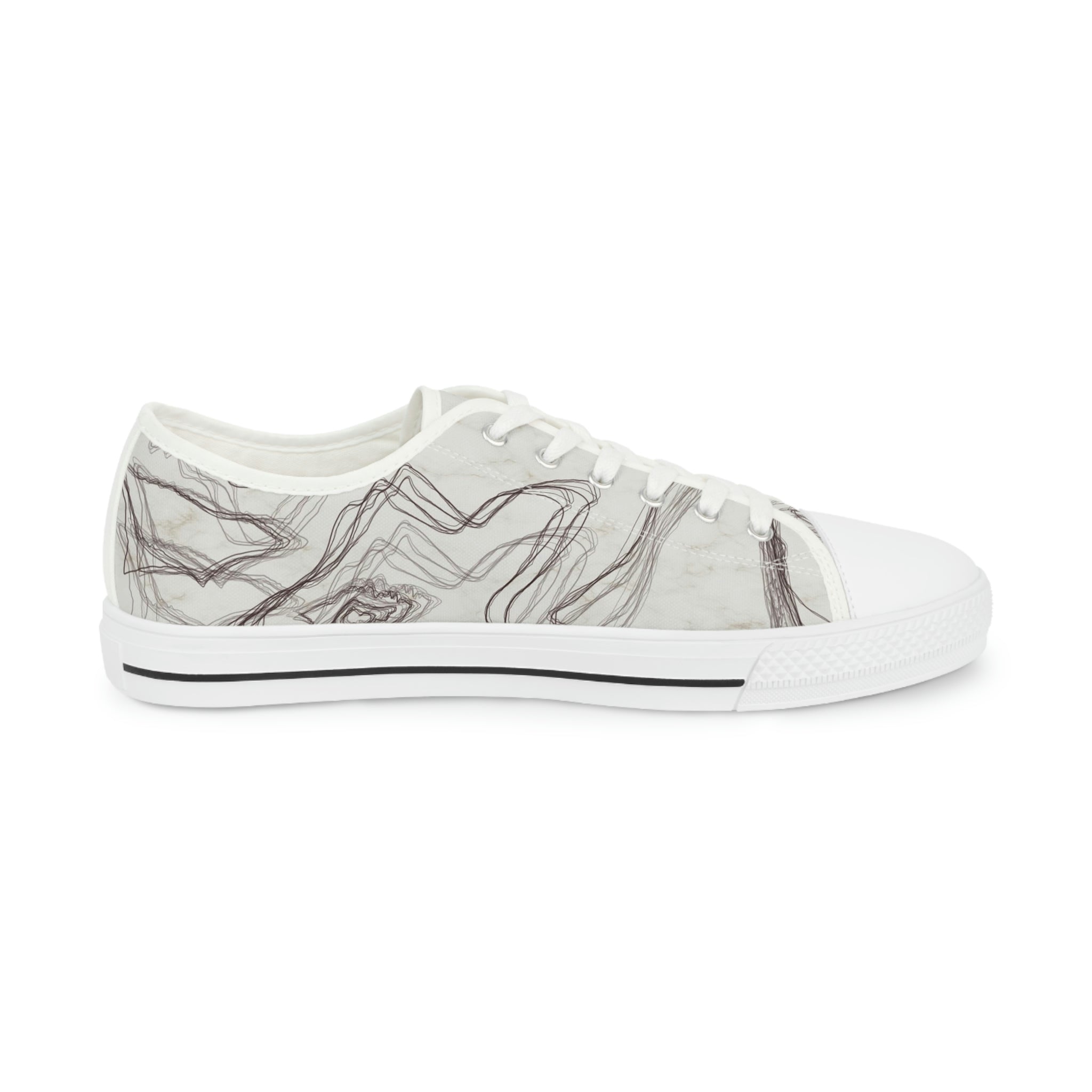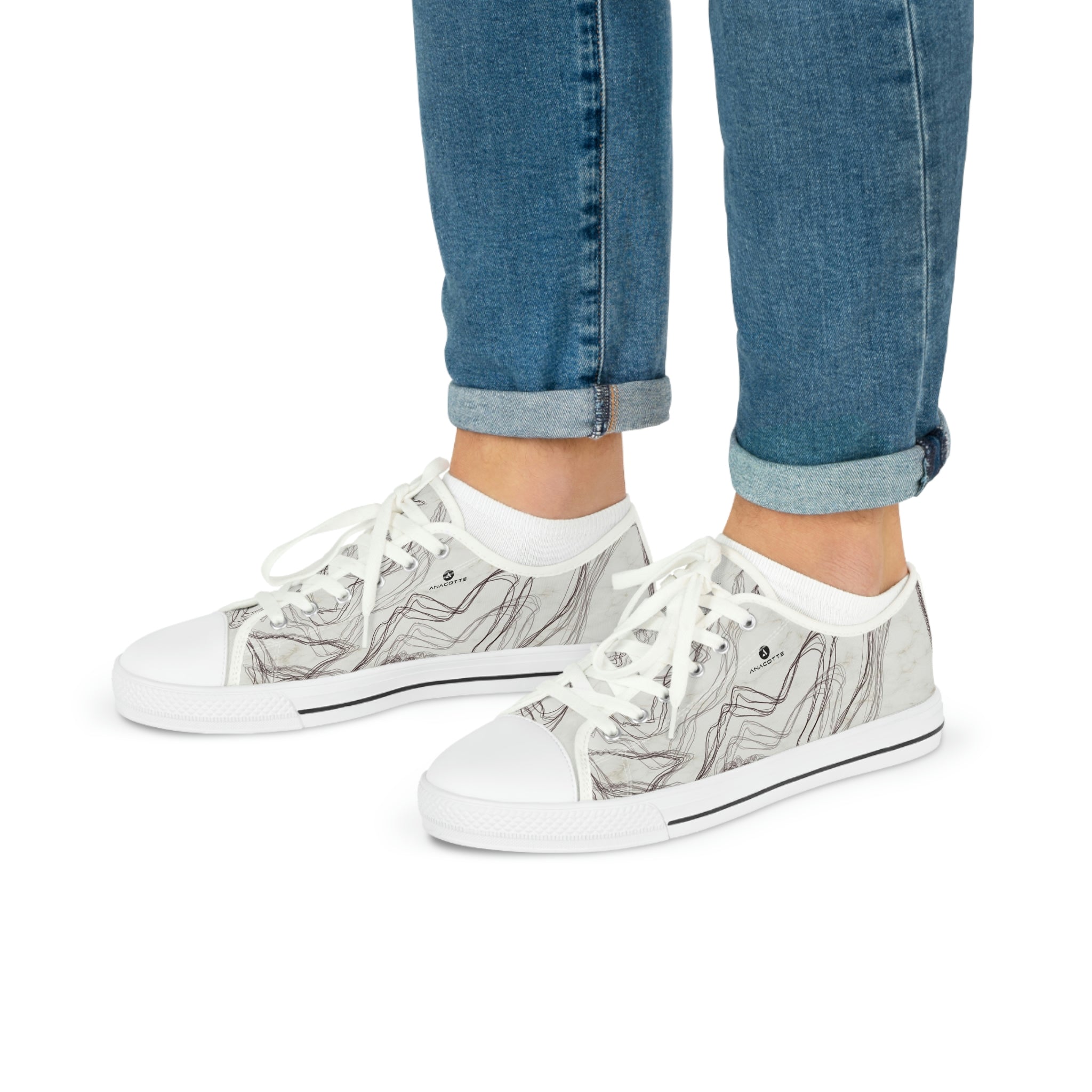 Anacotte Geometric Marble Men's Low Top Sneakers
Introducing our exclusive range of Personalized Sneakers - the ultimate blend of style, comfort, and individuality. Express your creative flair by customizing low-top sneakers for men with your name, wedding details, or any other unique design idea you can imagine!

Crafted from breathable polyester canvas, these bespoke sneakers are not only a fashion statement but also a testament to your individuality. Experience unparalleled comfort with our hi-poly deodorant memory foam insoles that adapt to the shape of your feet while keeping them odor-free.

Plus, enjoy the benefits of an EVA shock-absorbing layer that delivers excellent support and reduces the impact of daily wear. The durable rubber outsole ensures lasting performance while providing excellent traction, making these sneakers your go-to footwear for any occasion.

.: Breathable polyester canvas
.: Hi-poly deodorant memory foam insoles
.: EVA shock-absorbing layer
.: Durable rubber outsole

|   | US 5 | US 6 | US 7 | US 7.5 | US 8.5 | US 9.5 | US 10 | US 11 | US 12 | US 13 | US 14 |
| --- | --- | --- | --- | --- | --- | --- | --- | --- | --- | --- | --- |
| EU size | 38 | 39 | 40 | 41 | 42 | 43 | 44 | 45 | 46 | 47 | 48 |
| Heel to toe (inside), in | 9.96 | 10.24 | 10.51 | 10.75 | 11.02 | 11.26 | 11.54 | 11.81 | 12.09 | 12.32 | 12.60 |
| Width, in | 3.62 | 3.70 | 3.78 | 3.86 | 3.94 | 4.02 | 4.06 | 4.09 | 4.17 | 4.21 | 4.33 |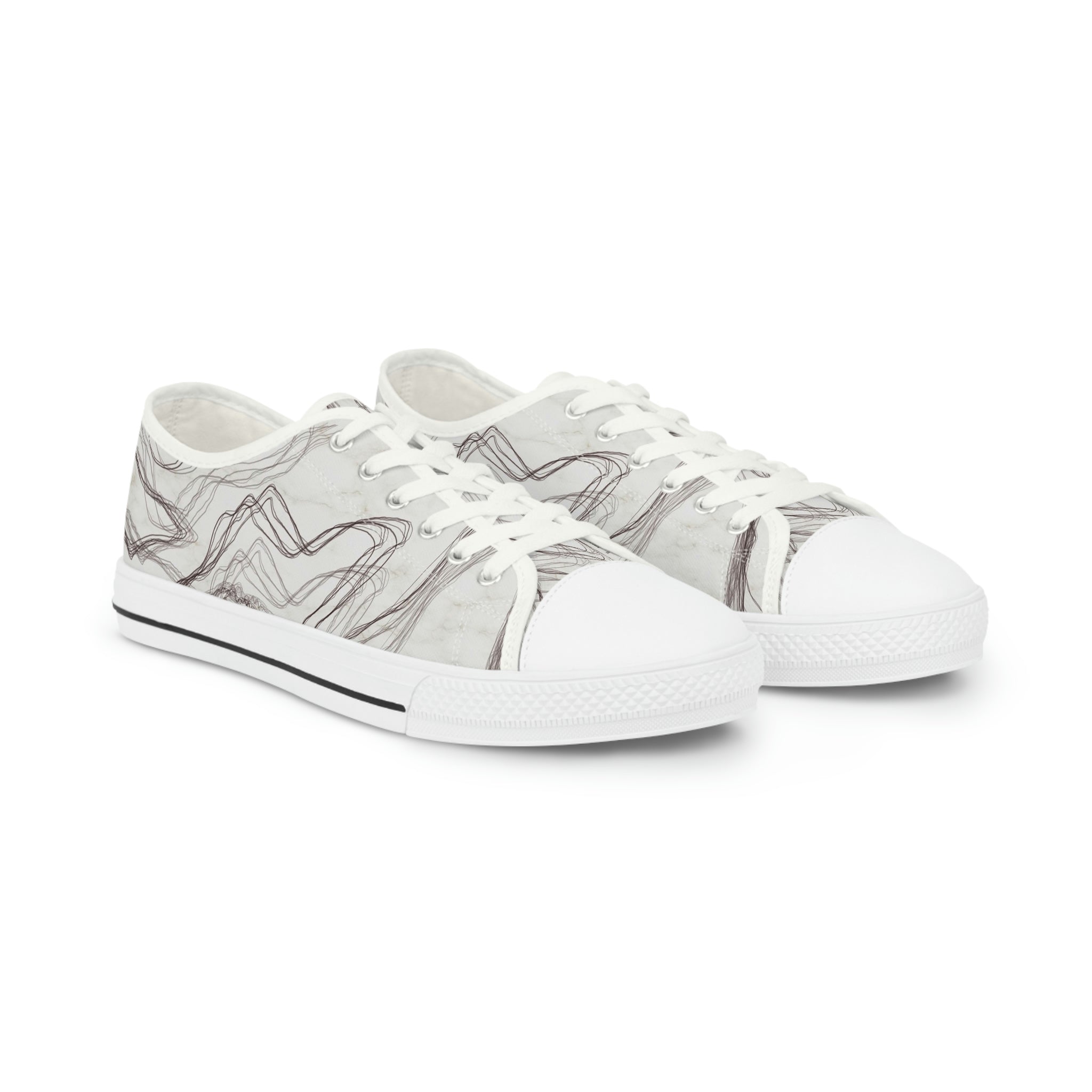 Introducing our exclusive range of Personalized Sneakers - the ultimate blend of style, comfort, and individuality. Express your creative flair by customizing low-top sneakers for men with your name, wedding details, or any other unique design idea you can imagine!
Crafted from breathable polyester canvas, these bespoke sneakers are not only a fashion statement but also a testament to your individuality. Experience unparalleled comfort with our hi-poly deodorant memory foam insoles that adapt to the shape of your feet while keeping them odor-free.
Plus, enjoy the benefits of an EVA shock-absorbing layer that delivers excellent support and reduces the impact of daily wear. The durable rubber outsole ensures lasting performance while providing excellent traction, making these sneakers your go-to footwear for any occasion.
.: Breathable polyester canvas
.: Hi-poly deodorant memory foam insoles
.: EVA shock-absorbing layer
.: Durable rubber outsole
|   | US 5 | US 6 | US 7 | US 7.5 | US 8.5 | US 9.5 | US 10 | US 11 | US 12 | US 13 | US 14 |
| --- | --- | --- | --- | --- | --- | --- | --- | --- | --- | --- | --- |
| EU size | 38 | 39 | 40 | 41 | 42 | 43 | 44 | 45 | 46 | 47 | 48 |
| Heel to toe (inside), in | 9.96 | 10.24 | 10.51 | 10.75 | 11.02 | 11.26 | 11.54 | 11.81 | 12.09 | 12.32 | 12.60 |
| Width, in | 3.62 | 3.70 | 3.78 | 3.86 | 3.94 | 4.02 | 4.06 | 4.09 | 4.17 | 4.21 | 4.33 |