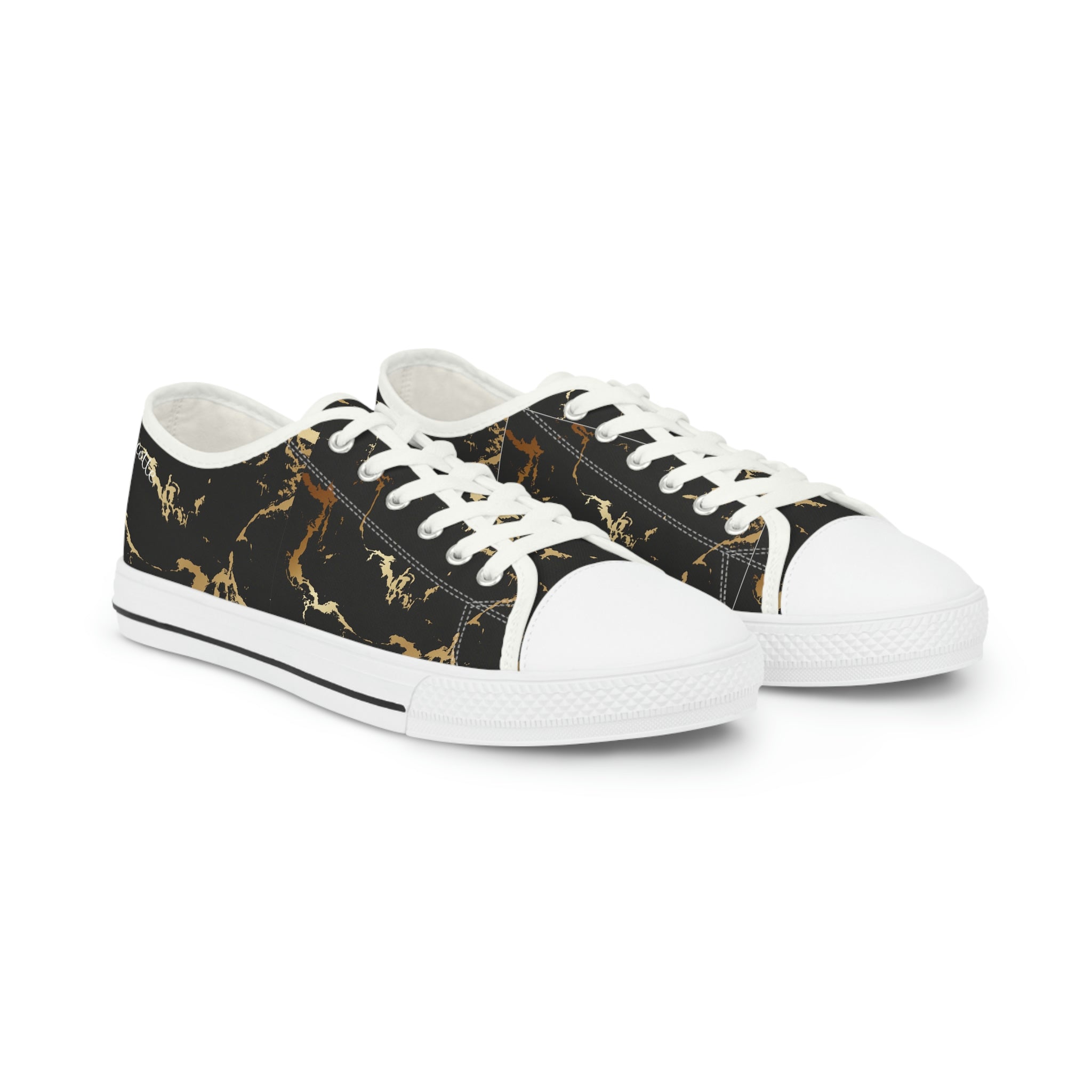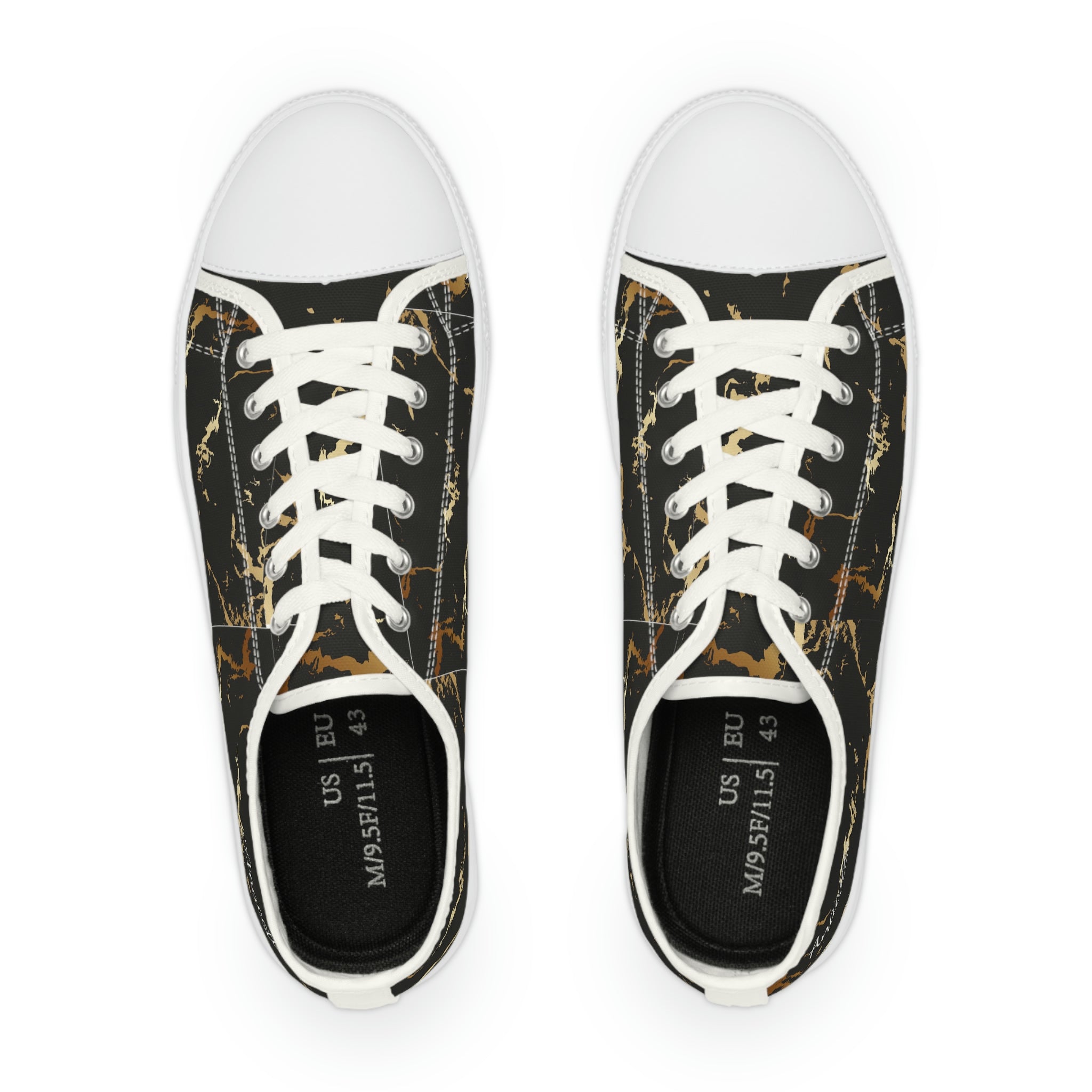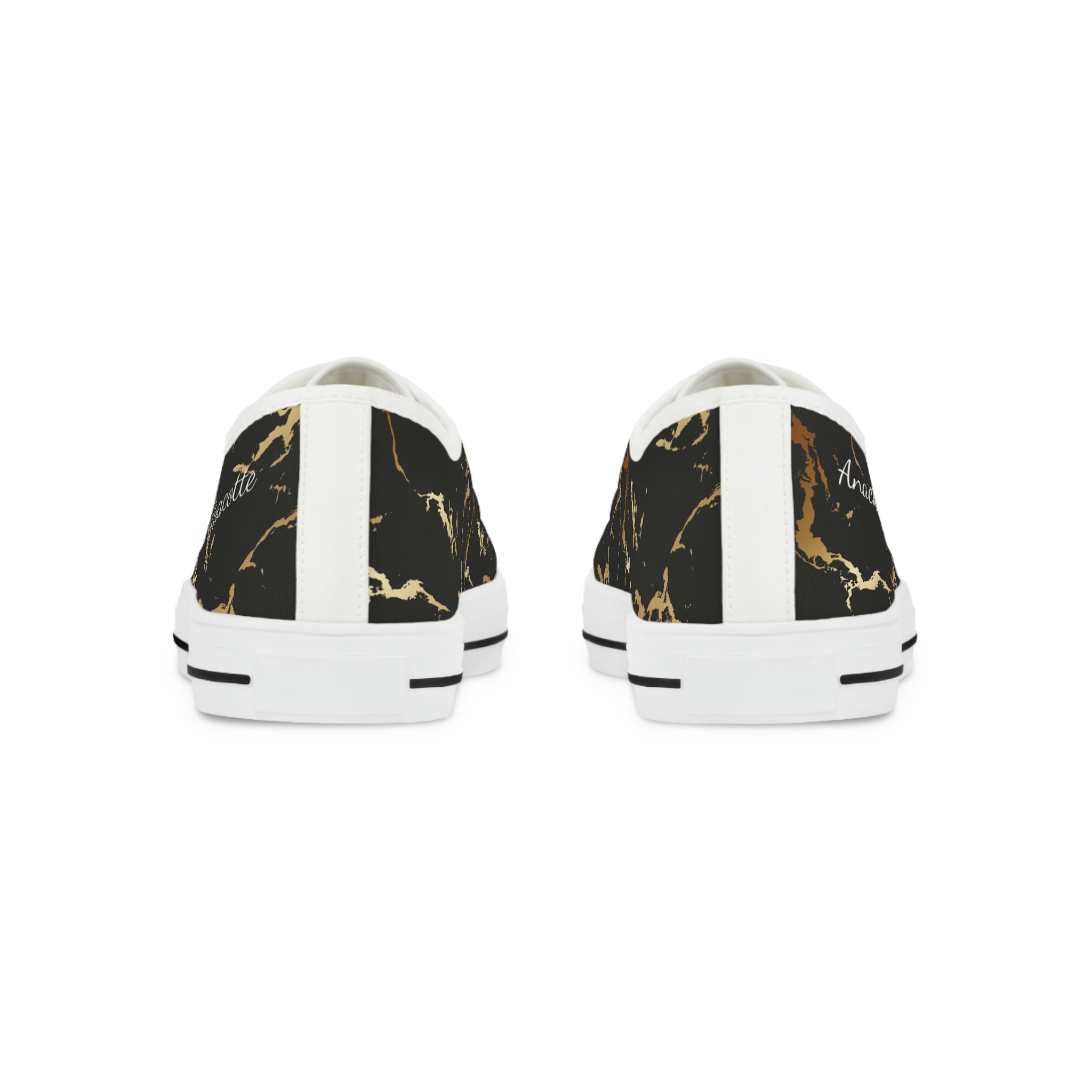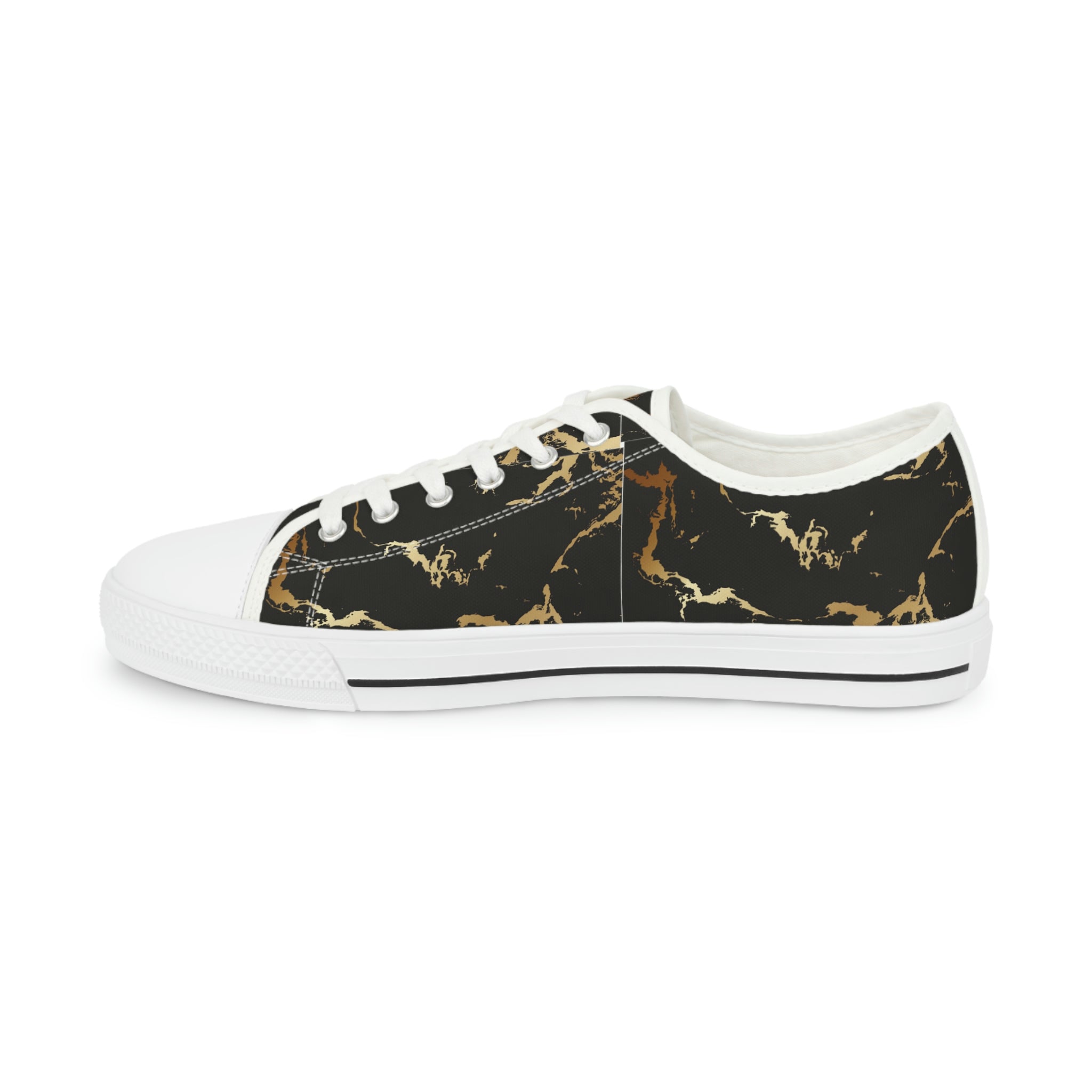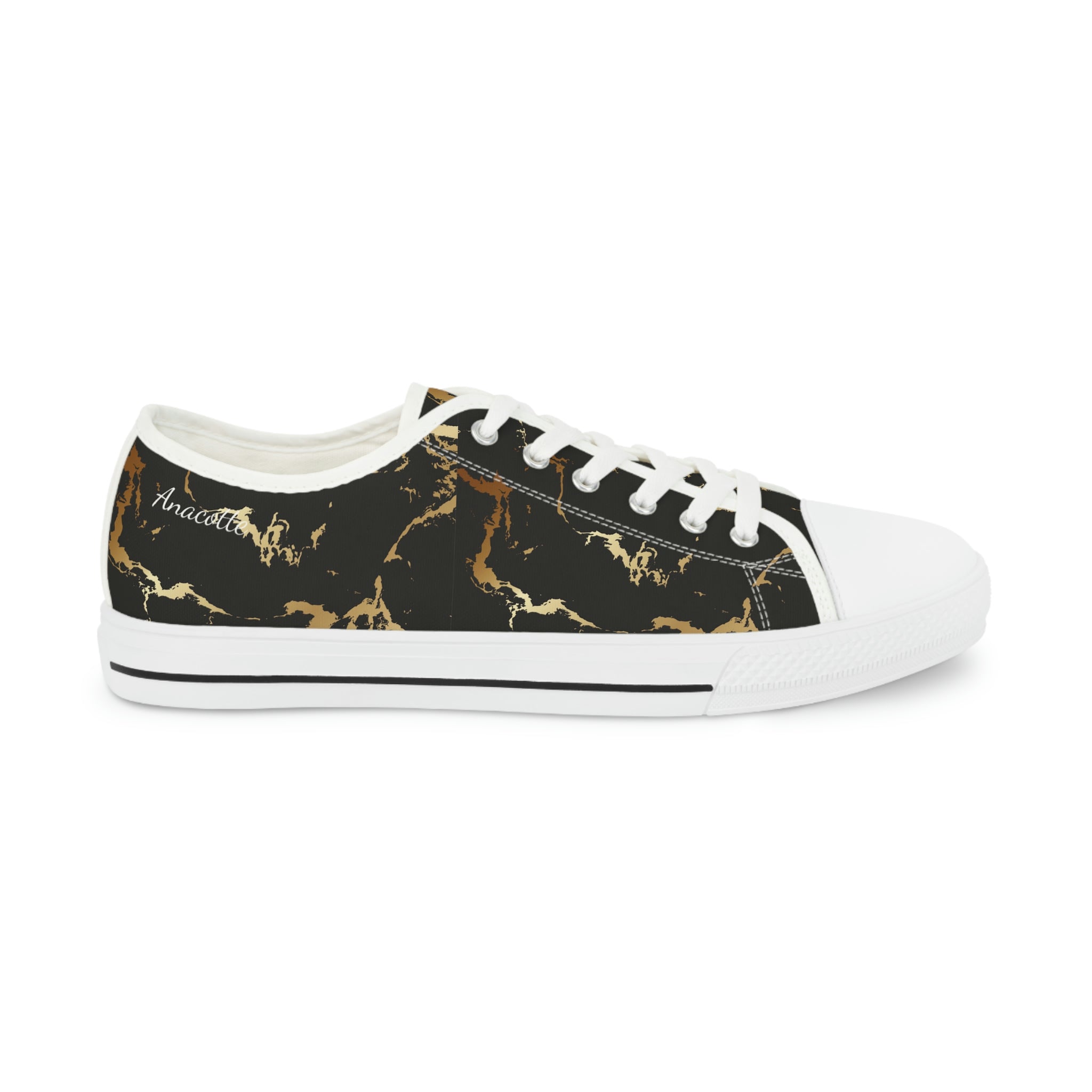 Anacotte Aurelian Angles Men's Low Top Sneakers
The Ultimate Customizable Sneakers: Make Your Statement, Wear Your Art

Step up your sneaker game with our one-of-a-kind personalized low top sneakers for men. Designed to showcase your creativity, these stylish and comfortable kicks offer limitless customization options. Whether you're rocking your name, celebrating a wedding, or just expressing your unique style, our sneakers are the perfect canvas for your masterpiece.

Made from a breathable polyester canvas, these sneakers are engineered for comfort without sacrificing style. The hi-poly deodorant memory foam insoles provide all-day freshness and support, while the EVA shock-absorbing layer ensures every step is cushioned.

The durable rubber outsole offers excellent traction, making these sneakers perfect for any adventure. Plus, with a full wraparound print that covers the left side, right side, and tongue, you'll be turning heads wherever you go.

Key Features:

Breathable polyester canvas: Stay cool and comfortable all day long
Hi-poly deodorant memory foam insoles: Enjoy fresh, cushioned support with every step
EVA shock-absorbing layer: Protect your feet from impact
Durable rubber outsole: Traction you can count on
Runs bigger than usual: A roomy, comfortable fit for all-day wear

Express your individuality with our personalized low top sneakers. The ultimate blend of comfort, durability, and customization, these sneakers are truly a must-have for any trendsetter. Order yours today and make a statement with every step!

|   | US 5 | US 6 | US 7 | US 7.5 | US 8.5 | US 9.5 | US 10 | US 11 | US 12 | US 13 | US 14 |
| --- | --- | --- | --- | --- | --- | --- | --- | --- | --- | --- | --- |
| EU size | 38 | 39 | 40 | 41 | 42 | 43 | 44 | 45 | 46 | 47 | 48 |
| Heel to toe (inside), in | 9.96 | 10.24 | 10.51 | 10.75 | 11.02 | 11.26 | 11.54 | 11.81 | 12.09 | 12.32 | 12.60 |
| Width, in | 3.62 | 3.70 | 3.78 | 3.86 | 3.94 | 4.02 | 4.06 | 4.09 | 4.17 | 4.21 | 4.33 |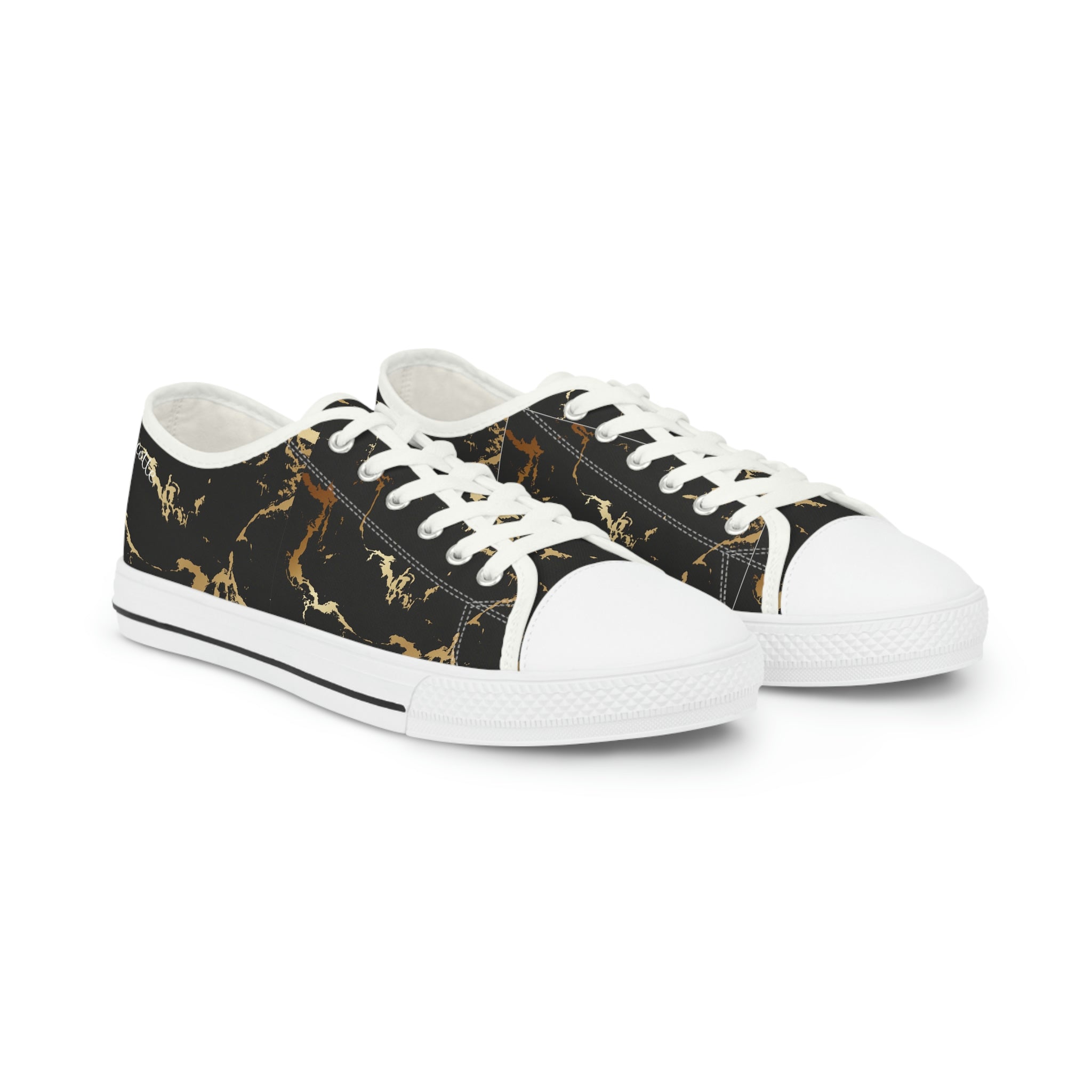 The Ultimate Customizable Sneakers: Make Your Statement, Wear Your Art
Step up your sneaker game with our one-of-a-kind personalized low top sneakers for men. Designed to showcase your creativity, these stylish and comfortable kicks offer limitless customization options. Whether you're rocking your name, celebrating a wedding, or just expressing your unique style, our sneakers are the perfect canvas for your masterpiece.
Made from a breathable polyester canvas, these sneakers are engineered for comfort without sacrificing style. The hi-poly deodorant memory foam insoles provide all-day freshness and support, while the EVA shock-absorbing layer ensures every step is cushioned.
The durable rubber outsole offers excellent traction, making these sneakers perfect for any adventure. Plus, with a full wraparound print that covers the left side, right side, and tongue, you'll be turning heads wherever you go.
Key Features:
Breathable polyester canvas: Stay cool and comfortable all day long
Hi-poly deodorant memory foam insoles: Enjoy fresh, cushioned support with every step
EVA shock-absorbing layer: Protect your feet from impact
Durable rubber outsole: Traction you can count on
Runs bigger than usual: A roomy, comfortable fit for all-day wear
Express your individuality with our personalized low top sneakers. The ultimate blend of comfort, durability, and customization, these sneakers are truly a must-have for any trendsetter. Order yours today and make a statement with every step!
|   | US 5 | US 6 | US 7 | US 7.5 | US 8.5 | US 9.5 | US 10 | US 11 | US 12 | US 13 | US 14 |
| --- | --- | --- | --- | --- | --- | --- | --- | --- | --- | --- | --- |
| EU size | 38 | 39 | 40 | 41 | 42 | 43 | 44 | 45 | 46 | 47 | 48 |
| Heel to toe (inside), in | 9.96 | 10.24 | 10.51 | 10.75 | 11.02 | 11.26 | 11.54 | 11.81 | 12.09 | 12.32 | 12.60 |
| Width, in | 3.62 | 3.70 | 3.78 | 3.86 | 3.94 | 4.02 | 4.06 | 4.09 | 4.17 | 4.21 | 4.33 |