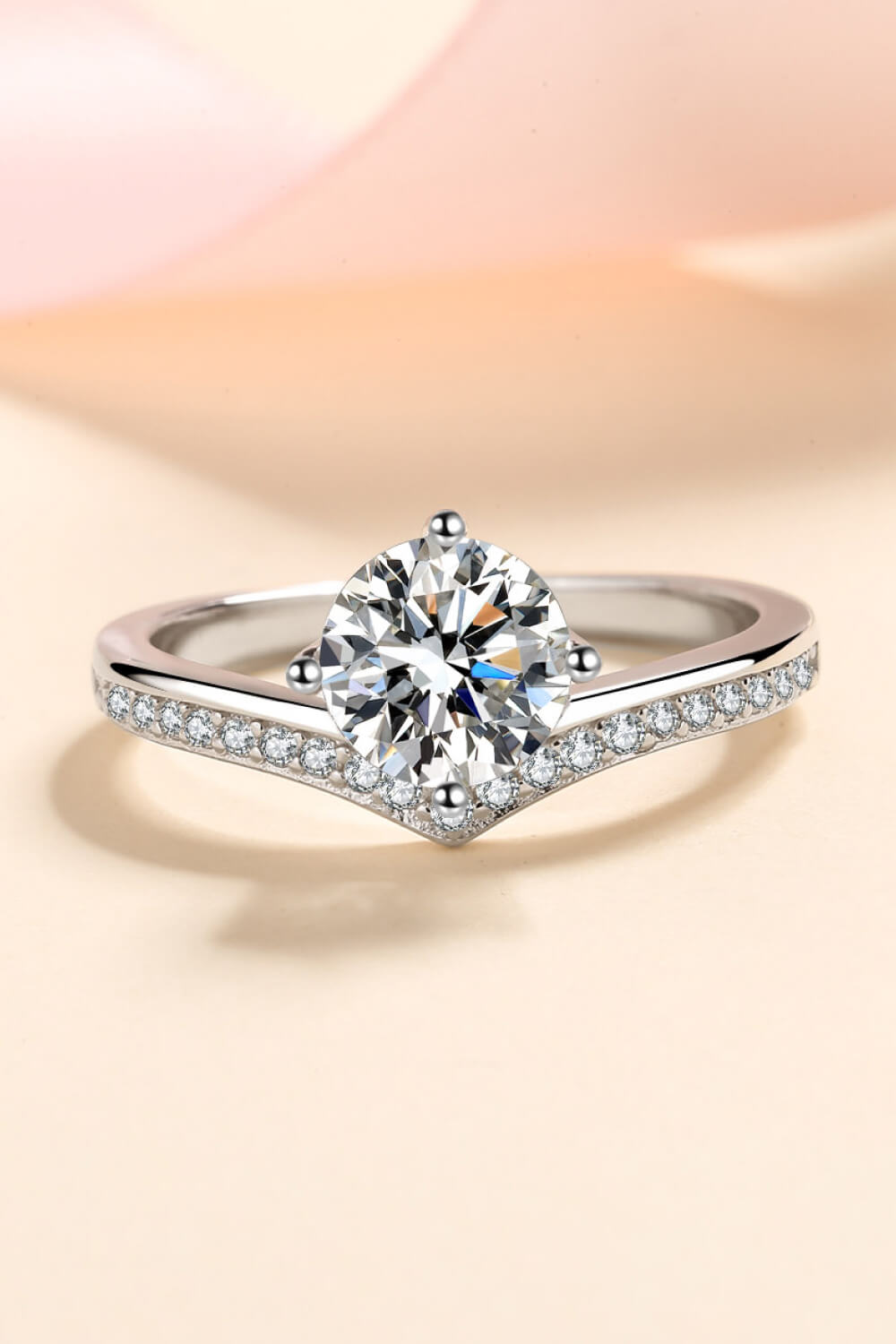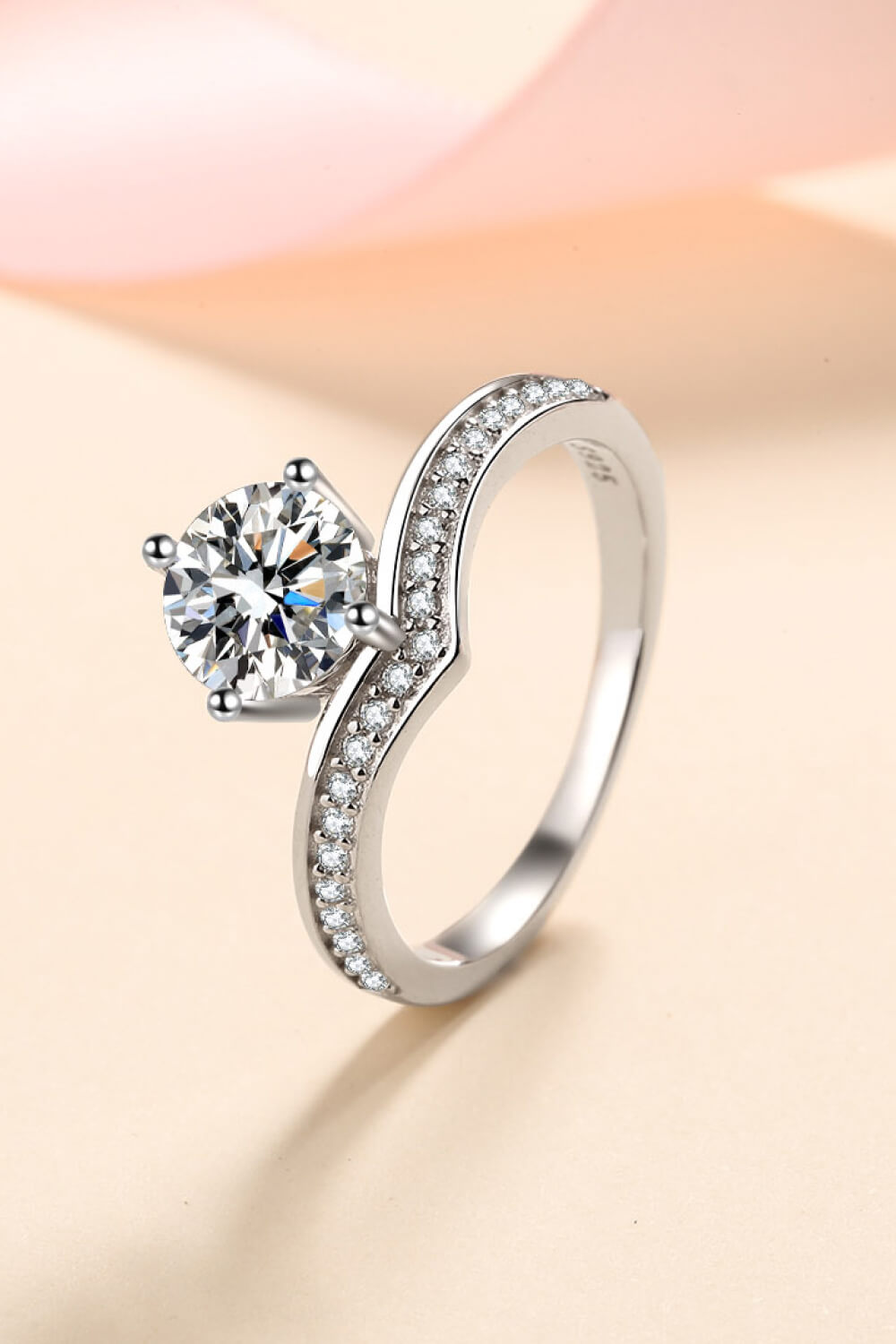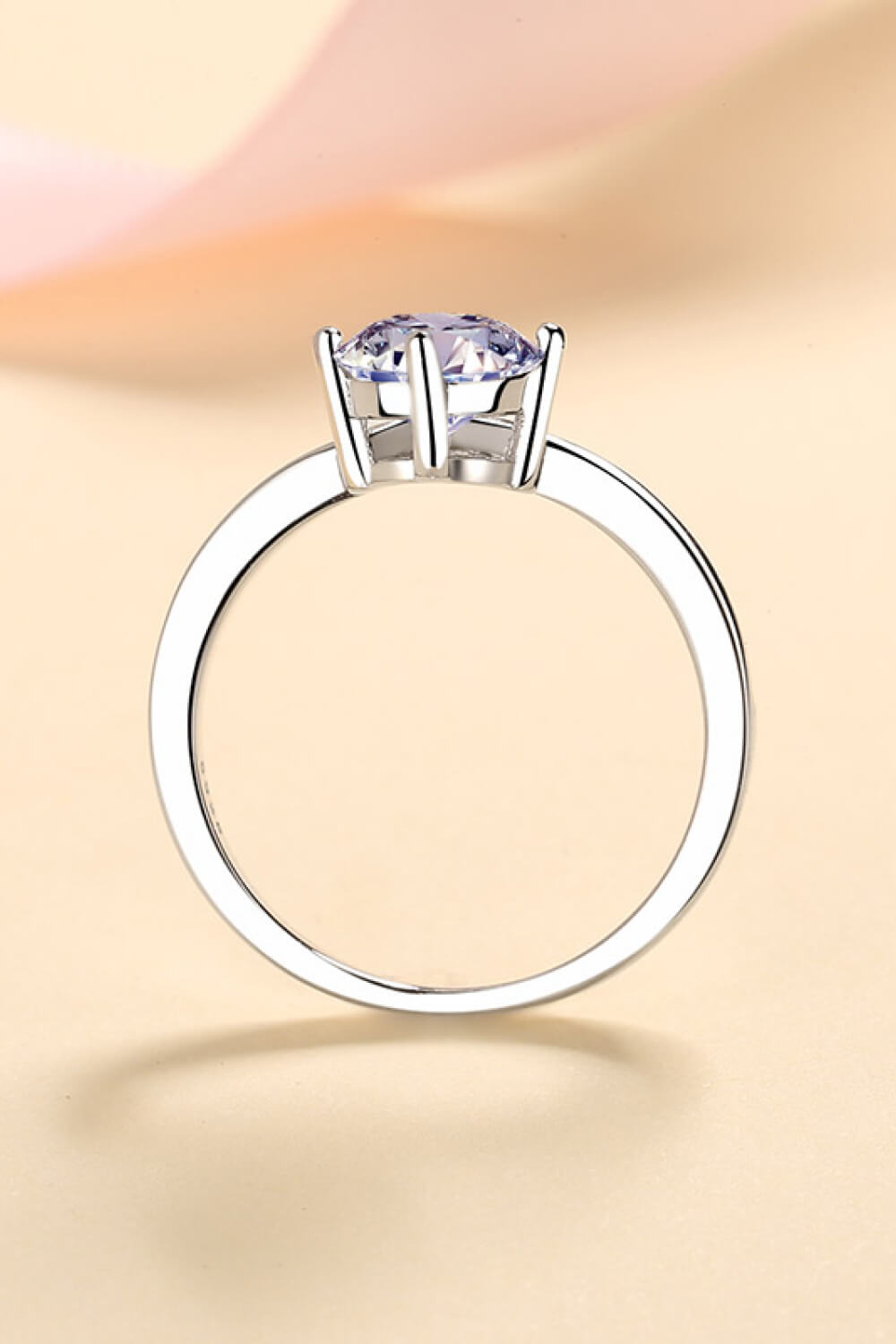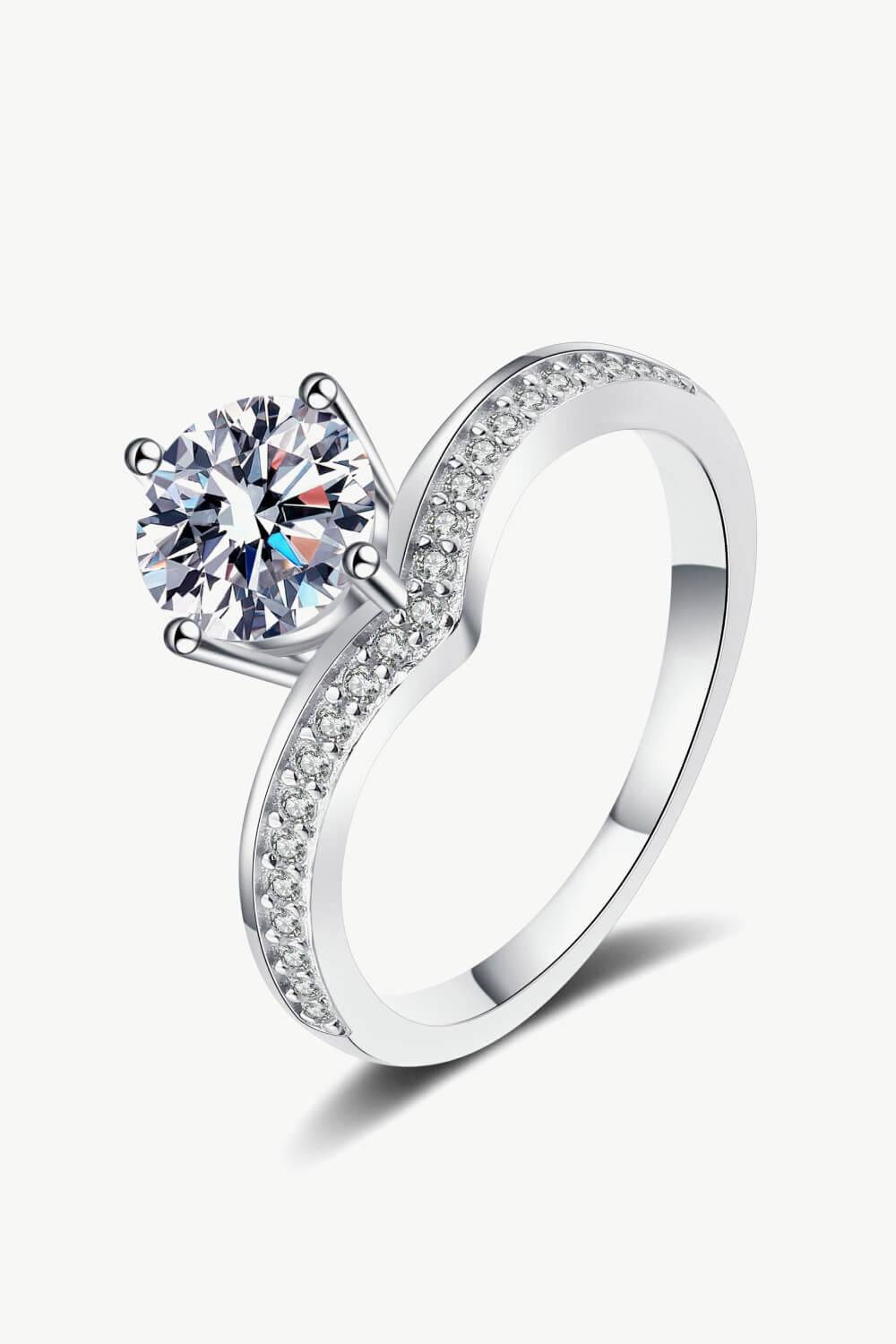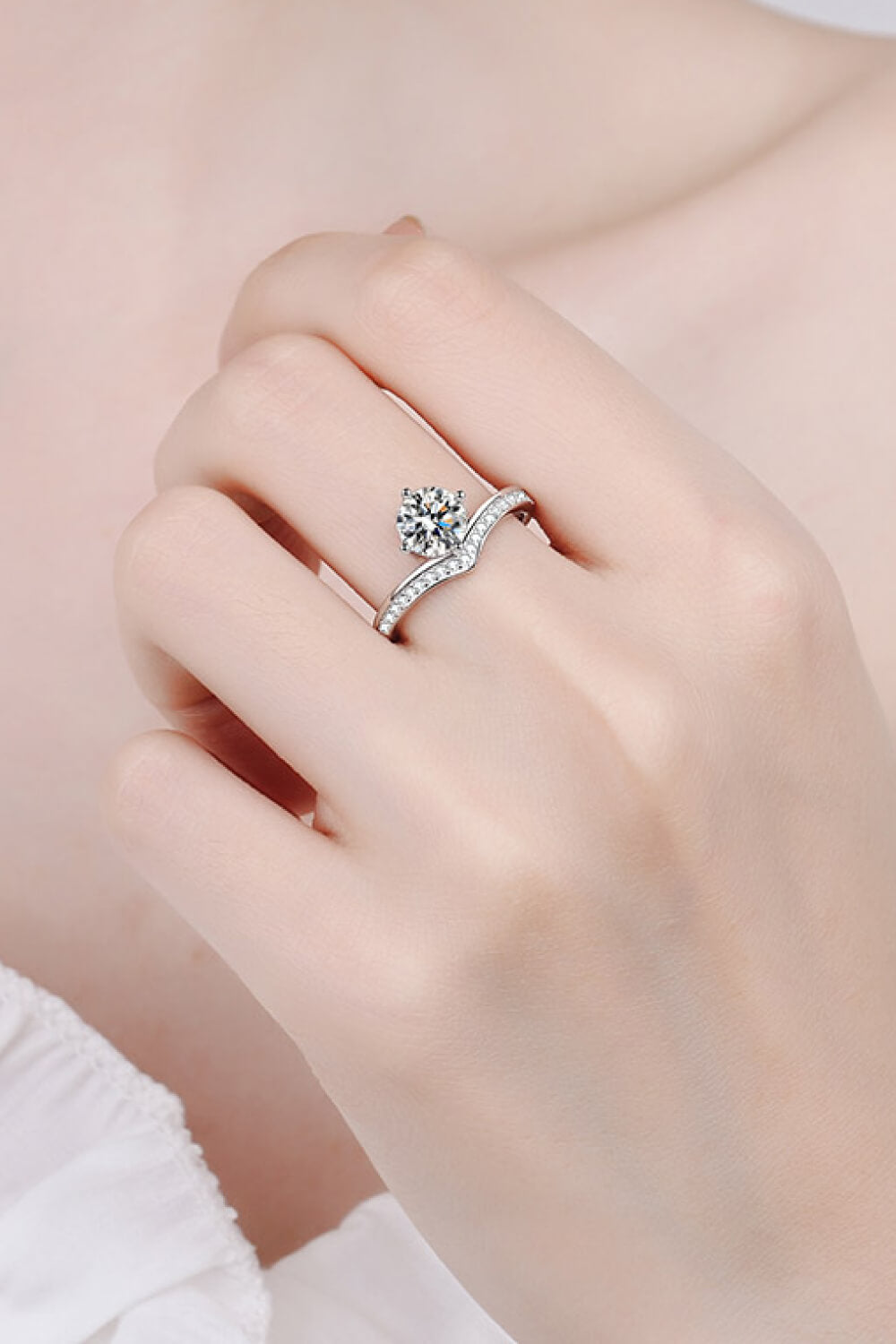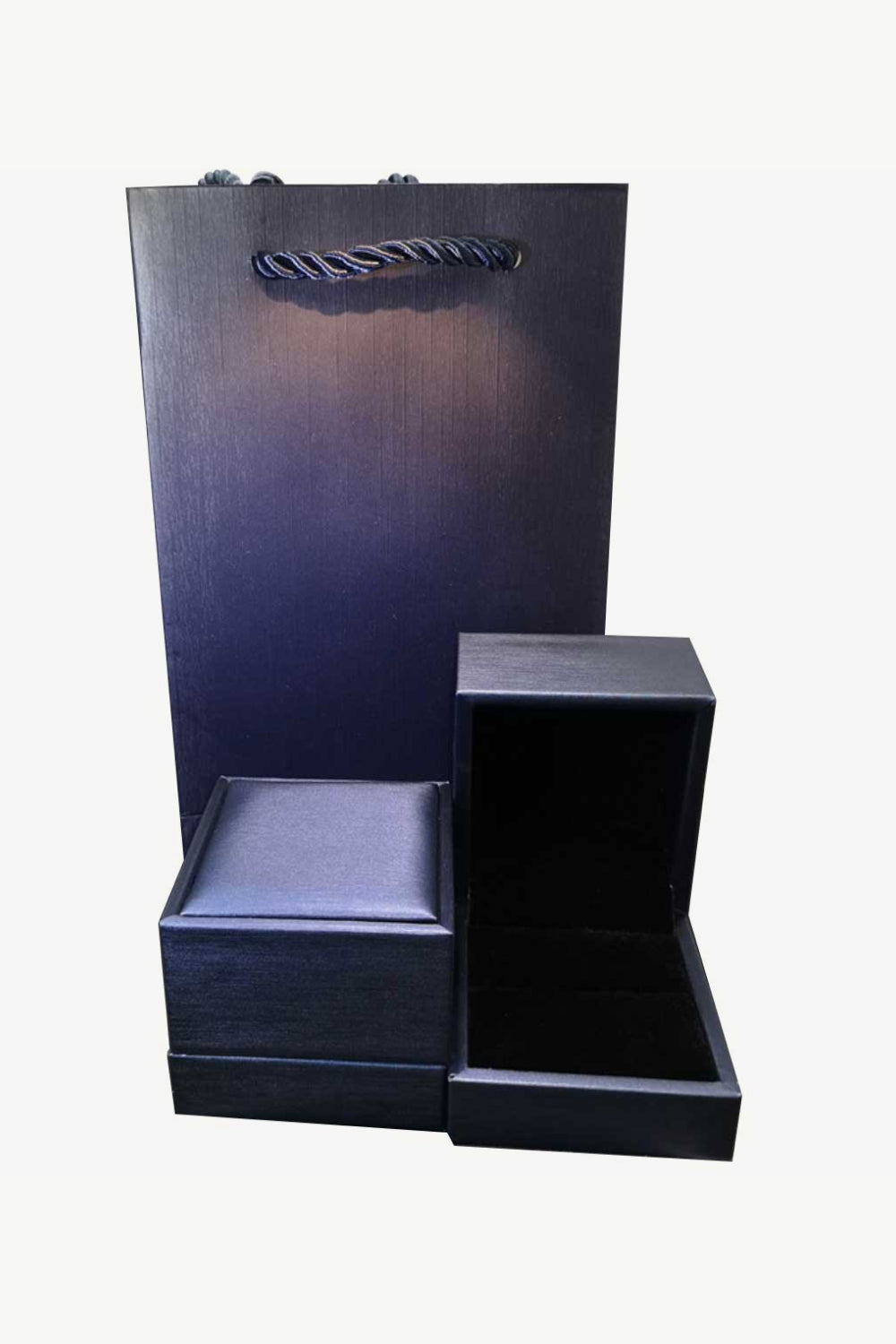 925 Sterling Silver Ring with 1 Carat Moissanite
Each moissanite jewelry above 0.3 carat is accompanied by a Certificate of Authenticity and a Limited Warranty Card with Gemological Research Association (GRA).
Picture style: Ghost mannequin
Features: Rhinestone
Material: 925 sterling silver, moissanite
Care: Avoid wearing during exercise, as sweat will react with the jewelry to produce silver chloride and copper sulfide.
Imported
Product measurements:

4: Circumference 1.9 in

5: Circumference 2 in

6: Circumference 2.1 in

7: Circumference 2.2 in

8: Circumference 2.3 in

9: Circumference 2.4 in

10: Circumference 2.5 in

Moissanite: 1 carat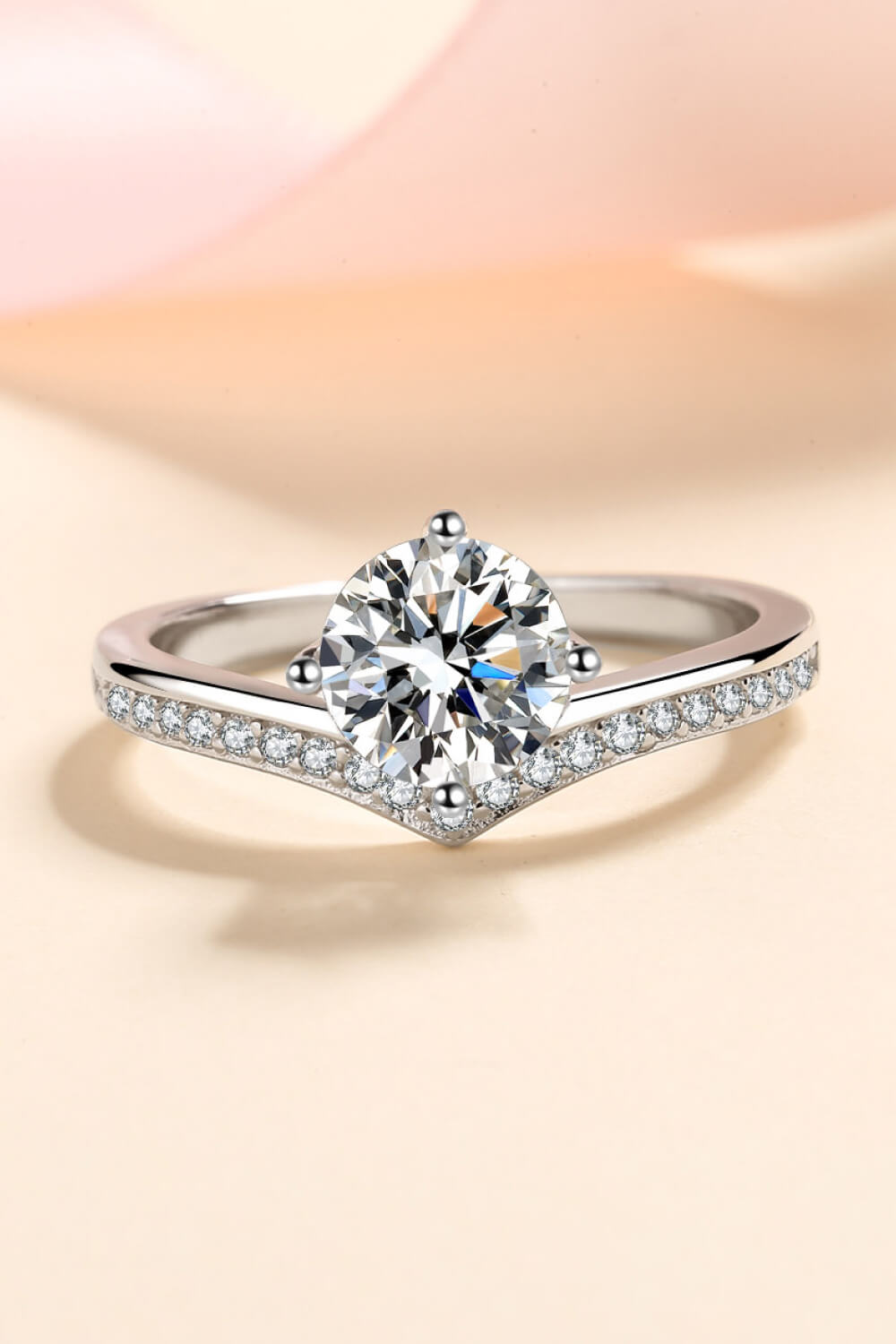 Each moissanite jewelry above 0.3 carat is accompanied by a Certificate of Authenticity and a Limited Warranty Card with Gemological Research Association (GRA).
Picture style: Ghost mannequin
Features: Rhinestone
Material: 925 sterling silver, moissanite
Care: Avoid wearing during exercise, as sweat will react with the jewelry to produce silver chloride and copper sulfide.
Imported
Product measurements:
4: Circumference 1.9 in
5: Circumference 2 in
6: Circumference 2.1 in
7: Circumference 2.2 in
8: Circumference 2.3 in
9: Circumference 2.4 in
10: Circumference 2.5 in
Moissanite: 1 carat
This product has no reviews yet.
This product has no reviews yet.